Project Guide
How to Install Blinds or Shades
Time Required:

Under 2 hours

Difficulty:

Beginner
---
Want to know how to install your new blinds and shades? We have helpful guides and videos that are easy-to-use, fast and informative. Simply choose the type of window treatment you desire, and then match your product with that specific installation guide. Depending on your chosen product, there will be variations in each installation process. You can also visit our Blinds and Shades Installation page for additional information.
Keep in mind that you will have to choose either an inside mount installation, or an outside mount installation before you measure, order and install your window treatments.
Can't find what you're looking for or want some help? Call us at 1-800-921-2119. Read below for the basic window treatment installation process steps:
This project guide highlights the installation process for properly installing blinds or shades, including the mounting brackets, blinds or shades and valance.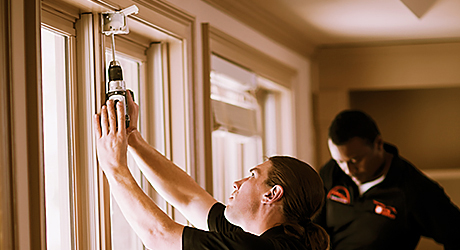 Both inside and outside mounted blinds and shades have mounting brackets included. The first step in installing any window treatment is to secure these brackets in place. Be sure your brackets are even before screwing them in completely. Pre-drilling with an electric screwdriver or drill is recommended for an easier installation process.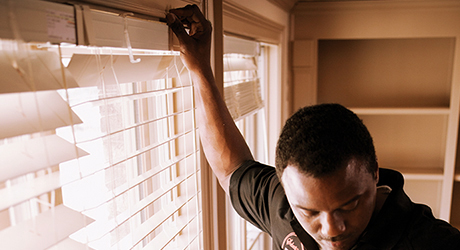 Insert your product into the mounting brackets. If you have done it right, the window treatment should slide right into place. Some products have closing or hiding brackets. Once the blind or shade is in place, make sure it is fastened securely.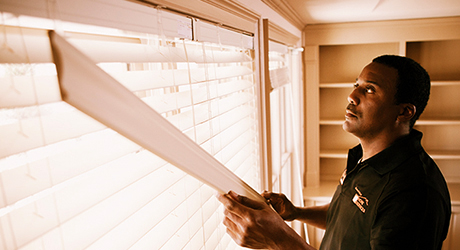 Some products come with a valance to hide the mechanisms in the head rail. After you secure the blinds and make sure they operate properly, slide the valance into place using the provided valance clips.