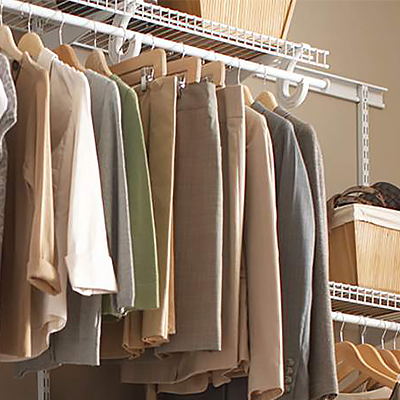 Learning how to install closet shelves can help you tackle clutter in any closet in your home. A quick-fix solution, installing new closet shelves is an affordable way to add more space for linens, shoes and clothing. This guide will walk you through the basic installation process for most closet systems and teach you how to install closet shelves.
Tip: Many different manufacturers make different styles of closet organizer systems, but their components and attachment systems aren't always compatible with each other. To be safe, stick with the same brand for any single installation when planning a do-it-yourself closet system.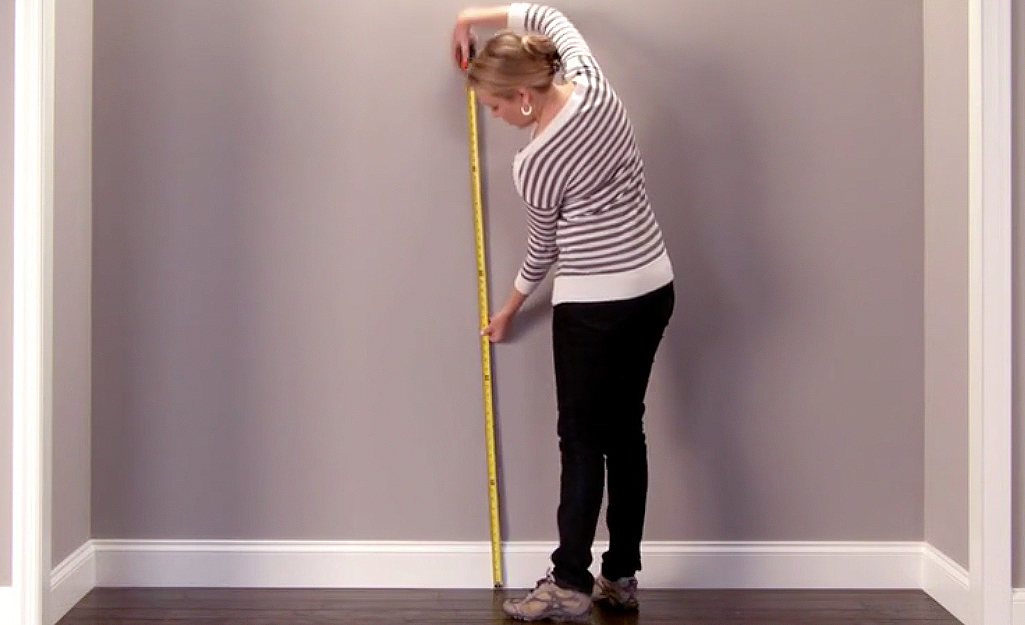 Before you begin, you will want to clear out the closet and measure the space. This will help ensure you purchase the right closet shelves. 
Measure up from the floor for the desired height of the first shelf, and mark the wall with a pencil. 
Now, measure the length of the space you'll be using as well as the depth of the closet. This will keep you from selecting shelves that are too wide for the space.
Use a carpenter's level to mark a horizontal reference line all around the closet at this height.
If needed, remove your old closet shelves or hanging system and repair the walls. 
Once any holes in the walls are patched and any paint has dried, you're ready to install your new shelves.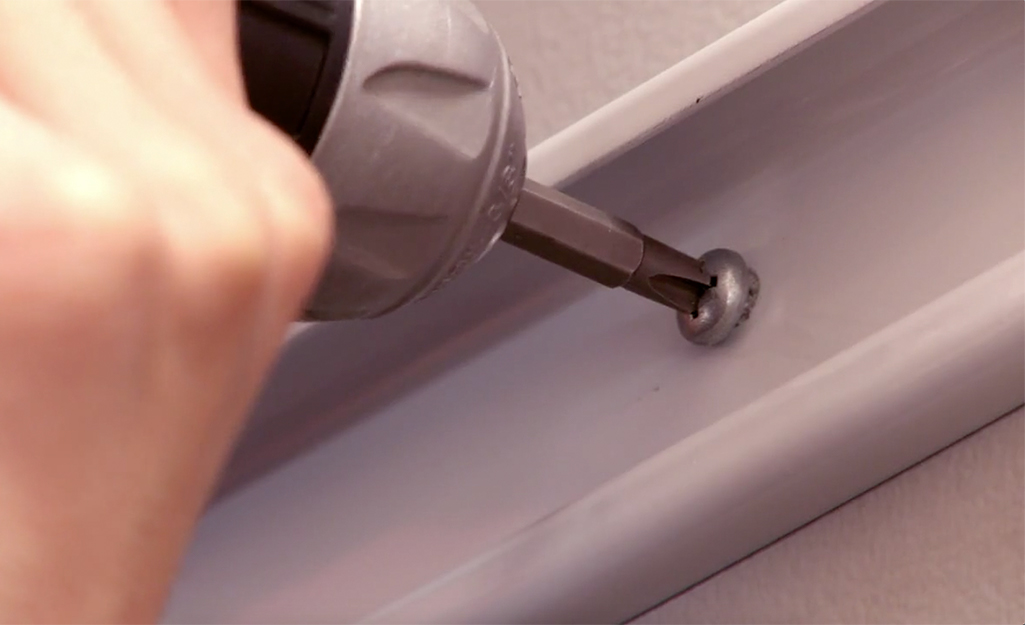 Use a stud finder to find the wall studs then use a pencil to mark the wall. This is where you will hang the unit. 
Attach the hanger rail to the studs using your drill and drywall anchors.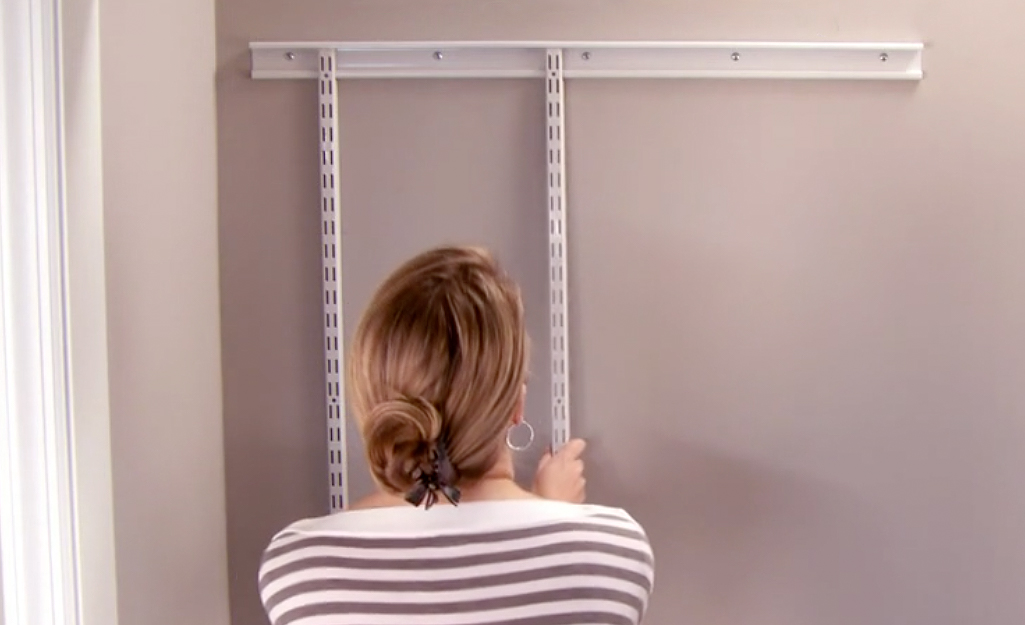 Once you've attached the hanger rails, it's time to install the uprights. 
Attach the uprights to the hanger rails. Make sure they are straight and secure them to the wall using drywall screws. 
If you aren't attaching to studs, be sure to use wall anchors and a screw to support the weight of the shelving.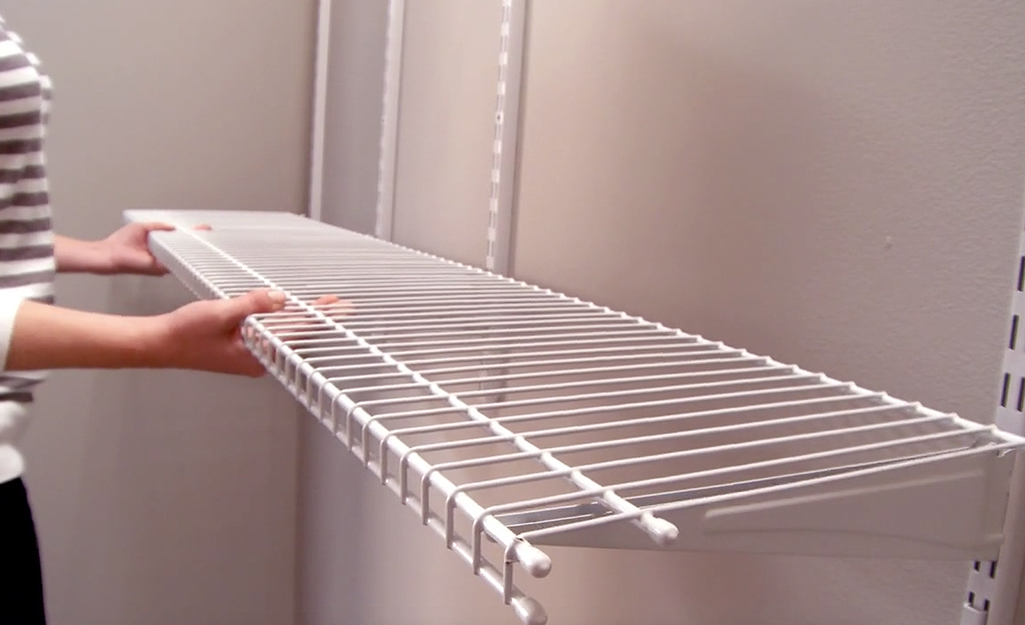 Now, you'll begin to add the shelves. 
Add the shelf brackets onto the uprights and snap them into place. 
Add rod hooks.
Cap the rod ends and attach the hanger rod.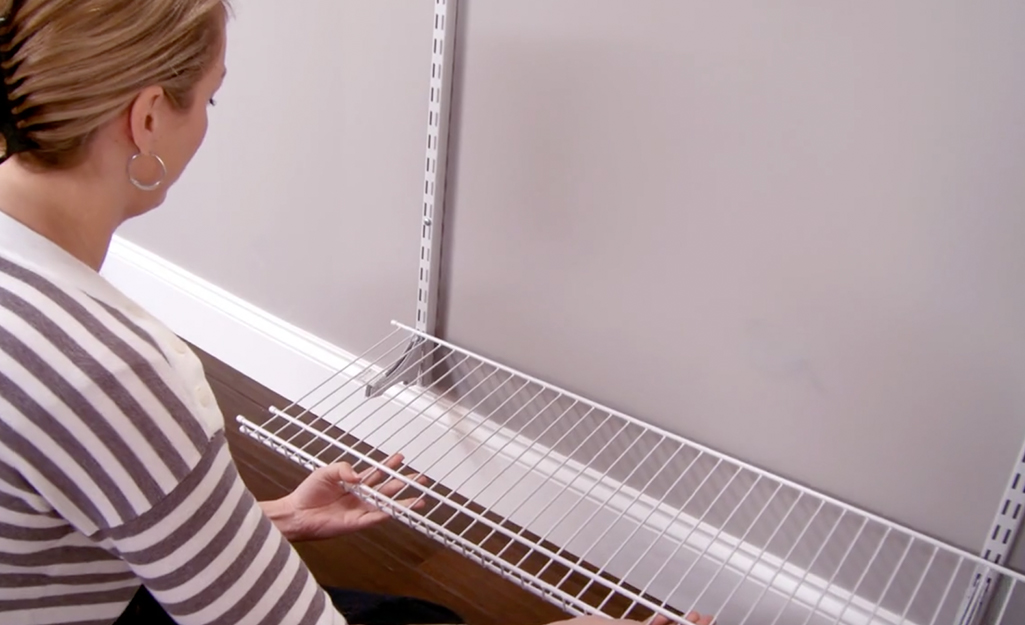 Once your closet shelving is installed, you may opt to add in accessories or extra shelving for items like shoes, hats and more. 
Shoe shelving installed at a lower level is a great way to open up floor space and make the closet seem larger. 
Baskets and bins can be home to scarves, belts, towels and other items. 
Wooden closet shelves can also be a great addition in hall closets or linen closets. Always measure your space before installing. 
If you're planning to add wood closet shelving into an exisiting closet system, you will need to install shelving brackets prior to installing the shelving. 
Whether you're hoping to update your current closet system or start over with new closet organization, learning how to install closet shelves can be a great solution. Ready to have your closet shelves installed but prefer a professional? Let our closet installation services help. 
Explore More on homedepot.com