Project Guide
How to Install Horizontal Blinds
Time Required:

Under 2 hours

Difficulty:

Beginner
---
Horizontal blinds with variable-pitch slats regulate light levels, ranging from gentle filtering to near darkness. Slats are made of aluminum, vinyl, PVC or wood and come in many widths.
Blinds can be installed two basic ways: mounted inside or outside the window opening. An outside mount makes the window look large because the stack goes above the window. Inside-mounted blinds look trim. Because they don't overlap the window opening, they admit more light around the edges.
Tip: The longer the blinds are, the more difficult they are to raise and lower. For large windows, consider installing several rows of shorter blinds rather than one long one.
Safety: If you plan to hang aluminum blinds in a nursery, make sure the paint on them is certified lead-free by the manufacturer. For homes with young children or pets, choose blinds that use wands instead of cords to open and close to avoid accidental strangulation. Keep all cords out of reach high off the floor.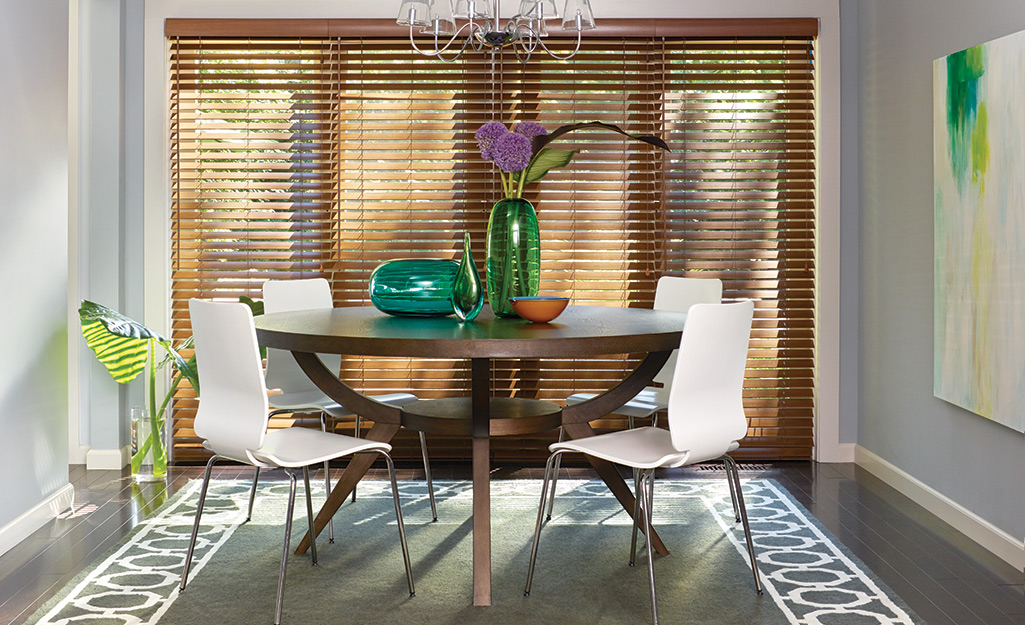 Inside mount:
Measure the width at the top, middle and bottom of the window and make a note of the the smallest figure.
Unless specified by the manufacturer, do not measure for clearance. That will be accounted for when the blinds are cut to size.
Measure the height at the left and right sides and center. Use the largest figure.
Outside Mount:
Measure to the outside edges of the moulding
Measure the exact height of the window from top edge of moulding to bottom edge or to top of sill if there is one.
If blind or shade extends to the floor, deduct at least ½-inch for clearance. You may adjust the length to your preference.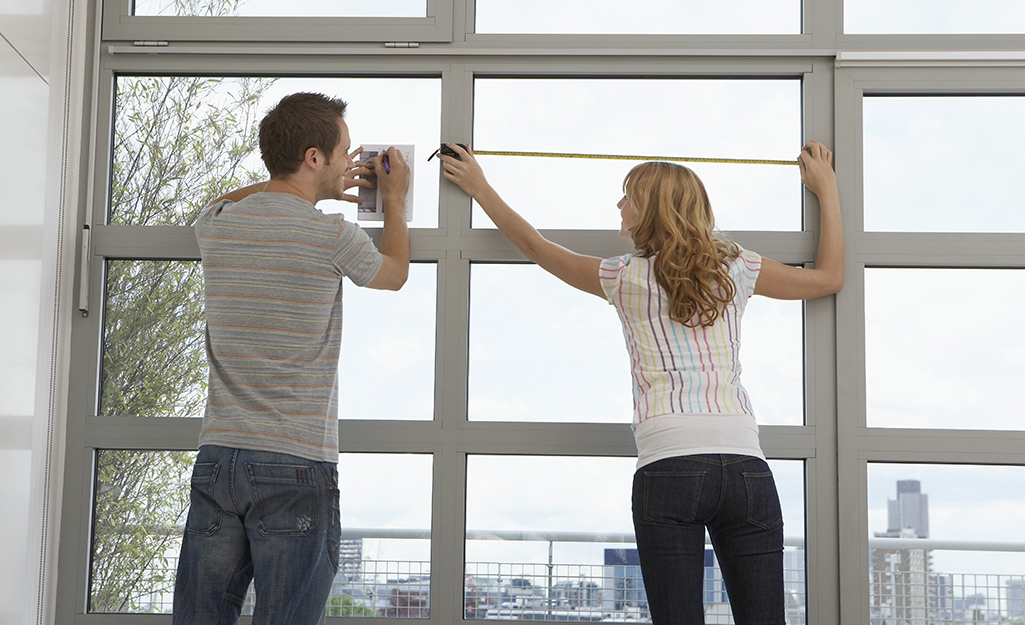 Tip: On some blinds, the same brackets are used for inside and outside mounting. Check the manufacturer's instructions on your chosen blinds.
Hold the end brackets (and central bracket if included) in place and mark for pilot screw holes.
Use a level to make sure each set of holes is even with the others.
Drill the holes for the screws and install the brackets.
In wood or wood framing, drill the hole slightly smaller than the screw you'll use. If you aren't going into wood trim or wood framing, use wall anchors, toggle bolts, or other hardware and follow the directions supplied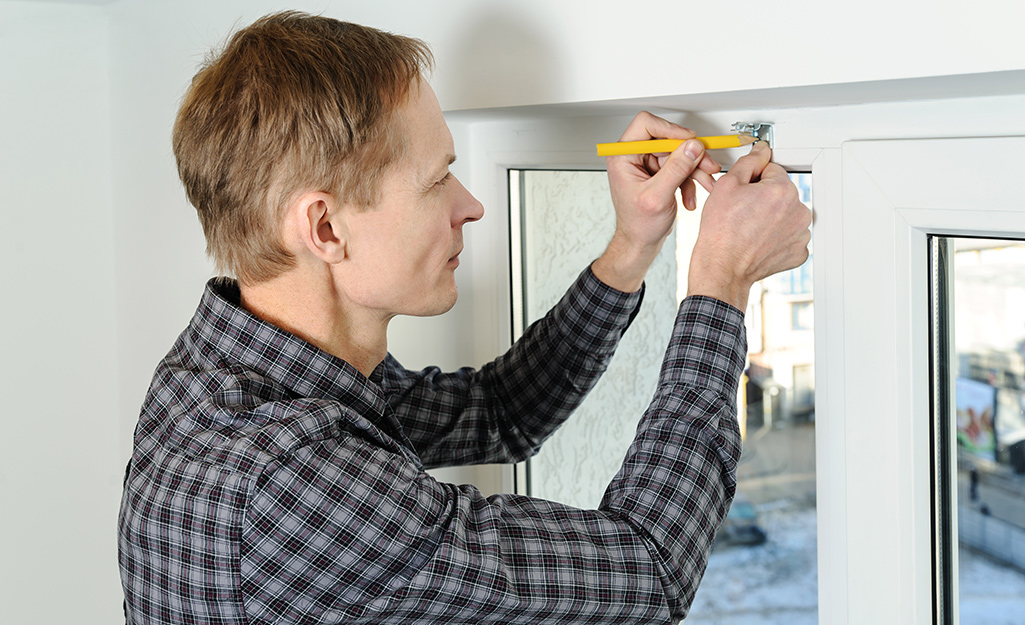 Place the head rail into the brackets and lock it in place. If blinds hang long, check the directions for removing some of the slats from the bottom.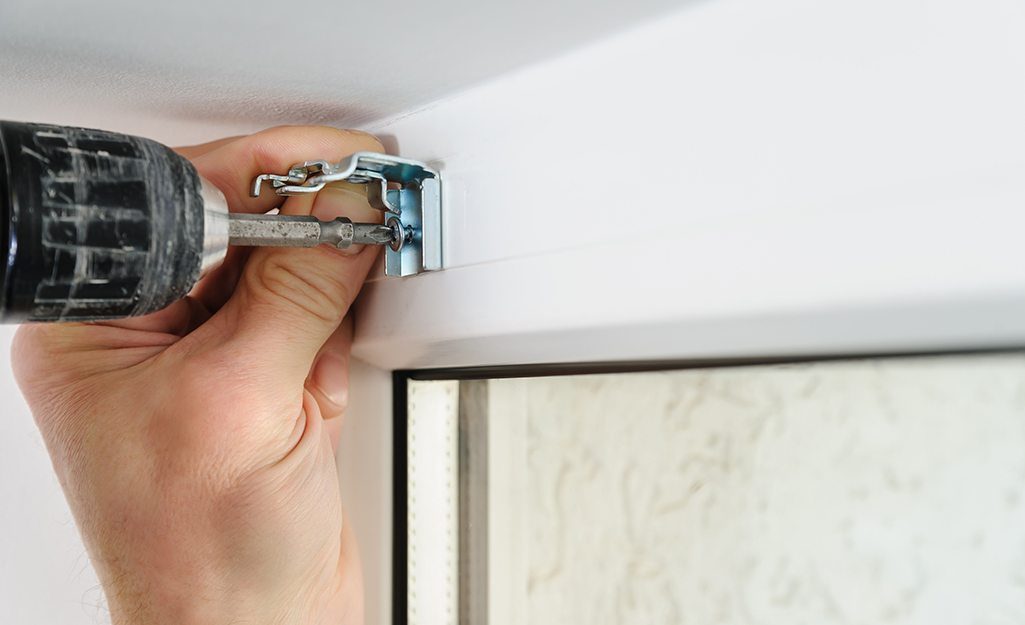 If the blinds have a decorative valance, attach it as instructed. Also attach the wand for adjusting the vanes.