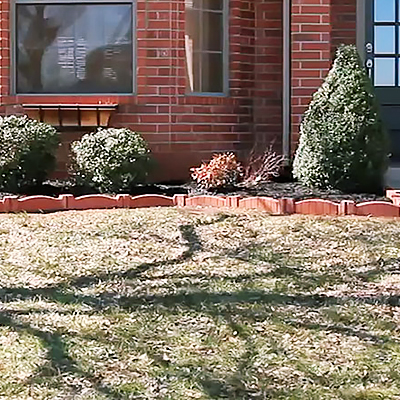 Sawtooth edging is one of the simplest methods of installing brick edging. There is little cutting and it is more forgiving if you do not get things perfectly aligned. An old-fashioned favorite, sawtooth brick edging adds cottage charm to any garden. This guide will teach you the principles to installing sawtooth brick edging.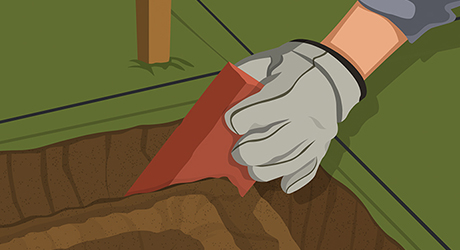 Dig a trench 4 to 5-inches deep around the bed. Places stakes beyond the corners of the bed that will act as guides to create the edges of the trench area. Run level mason's lines between end stakes at the finished height of the edging. Lay the first brick at a corner, setting it at a 45-degree angle.
2
LAY ROWS OF BRICKS IN TRENCH
Using the mason's lines as guides, lay a row of bricks in the trench. About the bricks together tightly to maintain the angle and avoid gaps. Add or remove soil to adjust the height of the bricks. Backfill with soil and tamp gently.
Explore More on homedepot.com