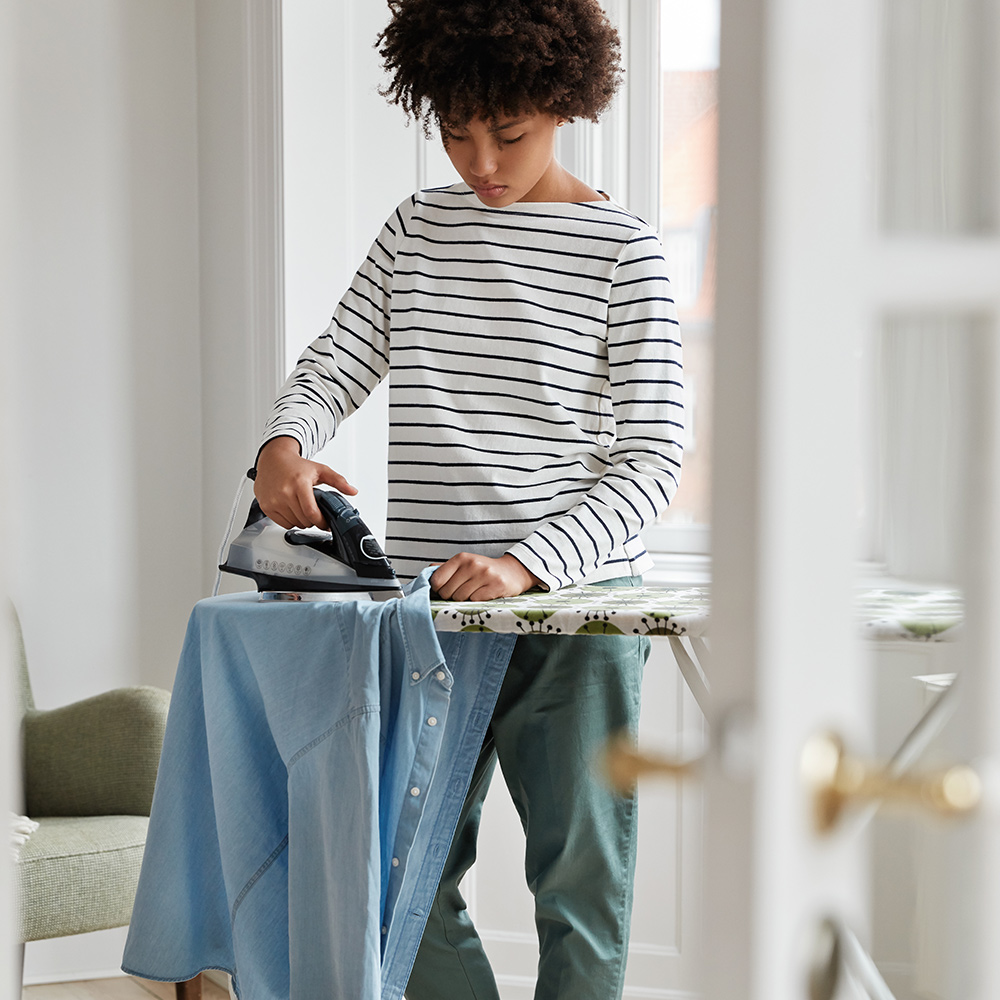 Learning how to iron is a handy skill that saves you money and helps your clothes last longer. Ironing is a straightforward process that any homeowner can tackle. Read on to learn how to use an iron and other tips to help you iron your clothing and keep it wrinkle-free.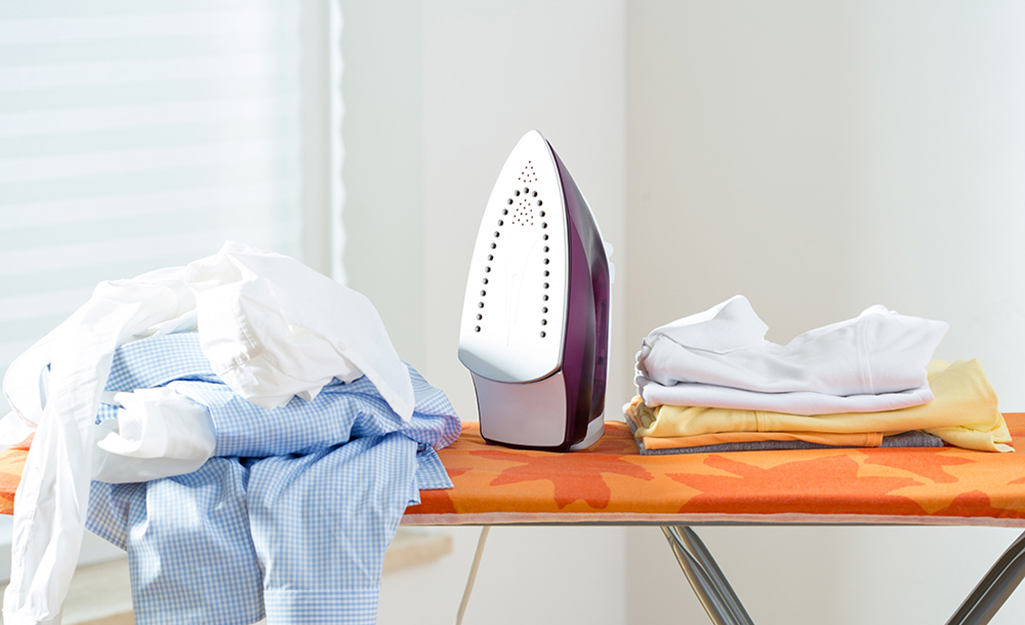 Before you begin ironing, you'll need a few things: an iron, ironing board, optional spray starch in a spray bottle and distilled water. Here are some things to consider before you start to iron:
Read your clothing's label. Different fabrics will require different ironing techniques. The label on the garment will tell you its specific needs. Most importantly, the clothing label will tell you what heat setting to use.
Consider your type of ironing board. An ironing board typically comes in three sizes: full-sized, tabletop or wall-mounted. They have covers made out of cotton, reflective or non-stick surfaces and padding. Full-size ironing boards are height adjustable.
At some point, knowing how to iron without an ironing board might be good. If you don't have an ironing board, ironing on a sturdy flat surface is possible. Place a thick cotton towel or ironing blanket down to protect the surface.
Consider the types of irons. Irons come either as a dry iron or a steam iron. Dry irons don't produce steam. They work best on fabrics like wool, silk or synthetic fabrics. Steam irons are great for linen, cotton and other blends. Steam irons offer more versatility since you can turn the steam function off and use them as a dry iron.
Most steam iron manufacturers will recommend that you only use distilled water. Unlike tap water, distilled water is mineral-free and won't clog the iron or stain clothing.
Tip: You can also use starch to help make ironing easier, give clothes a crisp professional look and help keep wrinkles at bay longer.
No matter the type of fabric you are ironing, the most important thing is to have an iron that works well and is up to making your clothing or fabric wrinkle-free. Before you plug in your iron, read through the directions provided by the manufacturer. Models vary and temperature settings will range from brand to brand. Here's some to steps on how to use an iron:
Look at the soleplate (base) of the iron. Make sure it's clean. If not, wipe it down with a damp cloth with a bit of white vinegar. A clean soleplate prevents stains transferring to clothing.
If your iron features a steam function, then you need to add water into the water reservoir.
Plug in the iron and turn the heat dial to the setting to the appropriate setting for your fabric.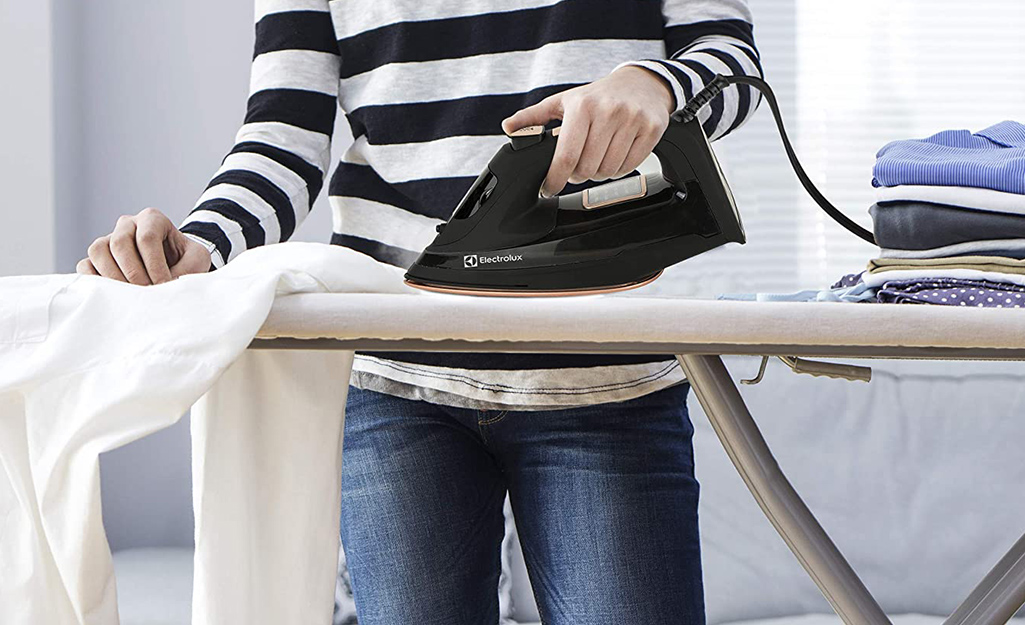 Now that you have all your ironing gear ready to go, it's time to learn how to iron clothing and other fabric. Your ironing technique may need to be adjusted depending on the type of fabric you are ironing to make sure you don't damage the fabric. Here are some general tips on how to iron:
Start with the coolest temperature recommended for the fabric–you can always increase the heat.
Iron on the wrong side of the garment. This prevent "shining" on dark colors, silk, rayon, linen fabric and acetate fabrics. It also prevents the flattening of textured fabrics like corduroy or velvet.
Iron each individual part of the garment separately.
Do not let the iron rest directly on the clothing for more than a second or two–keep moving to prevent burning.
It's ok to iron clothes while they are still slightly damp, especially if it's cotton, denim or line fabric. If the fabric is dry and had a lot of wrinkles, pre-moisten it with a spray bottle or use the spray button on your iron to dampen the fabric. Use as much steam and spray as necessary.
Iron shirt collars, cuffs, pockets or hems on the inside first and then on the outside to smooth any final wrinkles.
Iron fabric lengthwise to prevent stretching.
Hang clothes immediately after ironing to help them from getting wrinkled again.
4
How to Iron a Shirt Without an Iron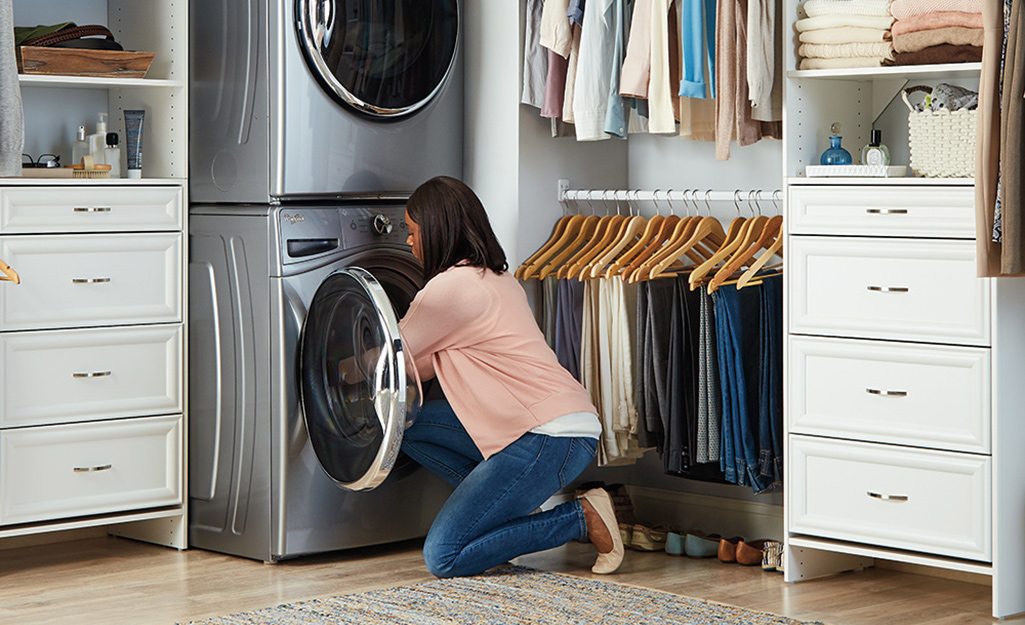 Here are a few hacks to get wrinkles out of your shirt if you happen to be in a situation where you do not have access to an iron:
Use a garment steamer: this handy appliance gets wrinkles out clothes in no time.
Throw it in the dryer: toss your shirt and other wrinkled garments in a clothes dryer with a small damp towel for 15 minutes.
Use a shower: hand your shirt in the bathroom with you while you shower. The steam generated in the bath will help to release the wrinkles from your clothing.
Use a flat iron: a hair straightener can smooth wrinkles out of small areas (like collars and cuffs) in a jiff. Be sure to keep the flat iron on a low setting so you don't burn your clothes.
Use a hair dryer: spritz your wrinkled shirt with water and lay it out on a flat surface. Run your hair dryer one to two inches over the front and back wrinkled clothing.
Spray with vinegar: mist your garment with 1-part vinegar and 3 parts water and let it air dry. Don't worry, the vinegar smell will dissipate as it dries.
Learning to iron can help you to save money and keep clothes wrinkle-free. With help from this guide and a few simple tools from The Home Depot you can make your clothing and other fabrics last longer and look their best. The Home Depot delivers online orders when and where you need them.
Explore More on homedepot.com