Project Guide
How to Make a Basket Weave Fence
Time Required:

Over 1 day

Difficulty:

Intermediate
---
Take advantage of wood's flexibility by using a simple trick: Weave spacers between fence boards for a unique-looking fence.
Start by installing the bottom rail, then nail supports to the posts. Screw one end of the fence boards to a support, and insert a spacer. Put in a second spacer a bit farther down the section, then screw the free end of the boards to their support. Add a cap rail to protect the tops of the posts from weather.
Because of the spacers, each fence board needs to be longer than the distance between posts. Be sure to cut the boards to fit each section individually or you're sure to need more wood.
This guide highlights the process for installing a basket-weave fence in your yard, including cutting the boards to size and installing the spacers.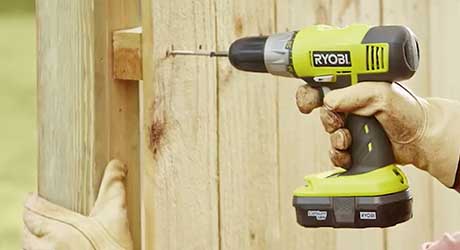 Install posts and rails. Cut two 1 × 2 supports that fit between the rails and fasten them to the back edge of the rails with 8 2½-inch deck screws. Cut two 2 × 2 spacers to weave between the fence boards and mark their locations on the bottom rail.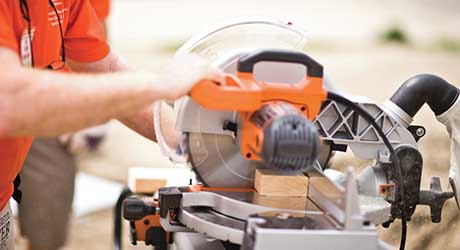 Cut three fence boards about 2 inches longer than the distance between two posts. Tack one end of each board to one of the supports and weave the spacers between them. Draw a line on the board showing where the free end meets the other support. Cut the boards at the line, and then fasten one end of each to the supports.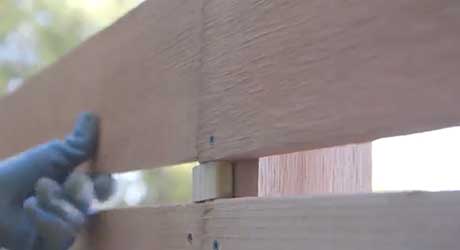 If the first three boards fit properly, cut the remaining boards to length. Screw one end of each to a support and weave the 2 × 2 spacers into place. Use a level to plumb the spacers.
FASTEN LOOSE ENDS OF BOARDS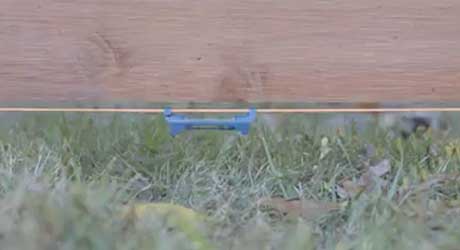 Working up from the bottom, fasten the loose ends of the fence boards. Level each board as you screw it in place.
INSTALL A SECOND SET OF SUPPORTS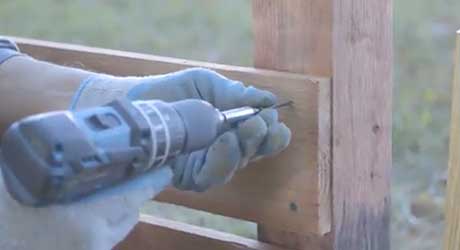 Cut a second set of 1 × 2 supports and screw them to the posts on the side opposite the first set of supports.
WORK YOUR WAY DOWN THE FENCE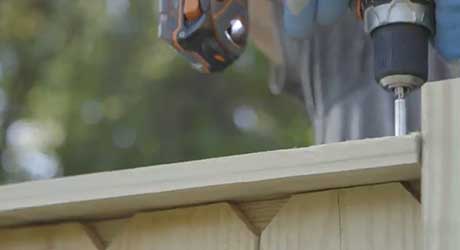 Install supports, fence boards and spacers one section at a time. Once all the pieces are in place, nail a cap rail across the top of the fence with 10d 3-inch nails.