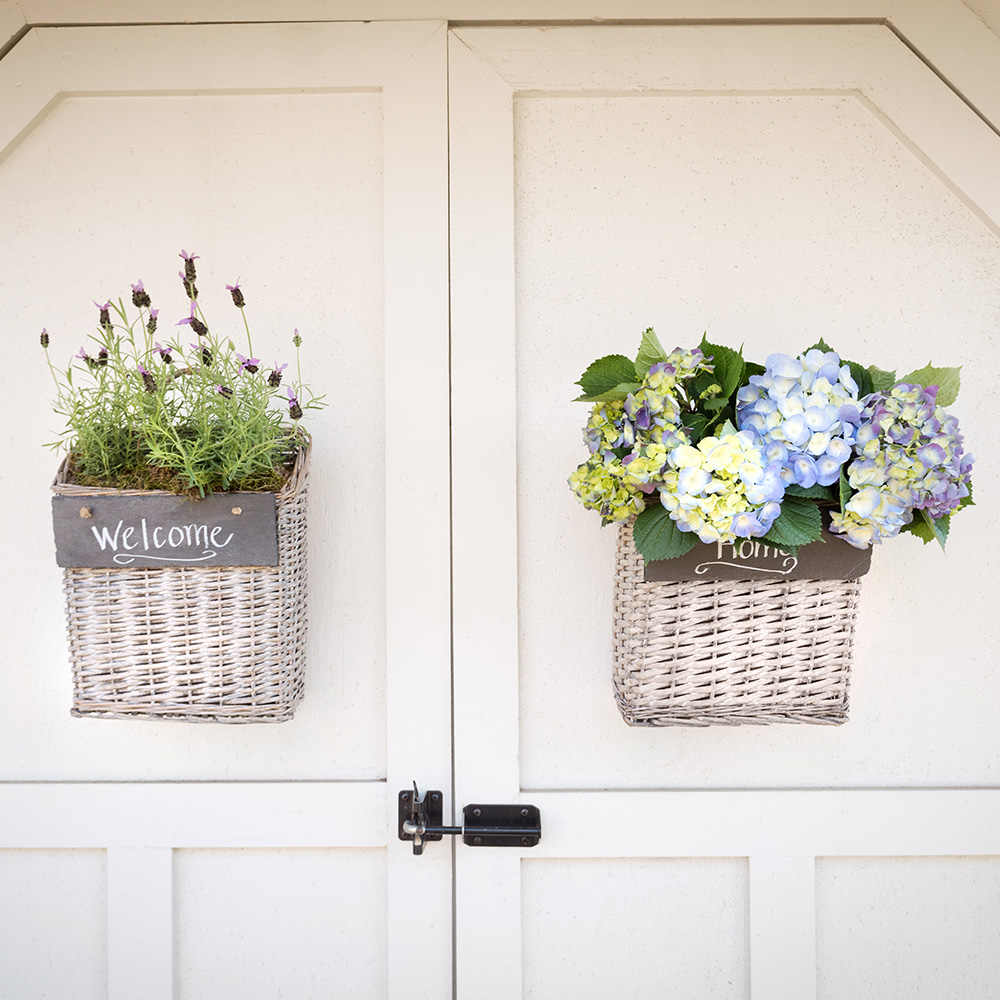 Learn how to make a basket wreath to welcome guests in style. This vintage-looking basket wreath makes a perfect gift for Mom or just because. This easy project takes less than 30 minutes to complete.
Just gather your supplies and choose your favorite blooms, such as lavender or hydrangeas. Plant, hang and enjoy.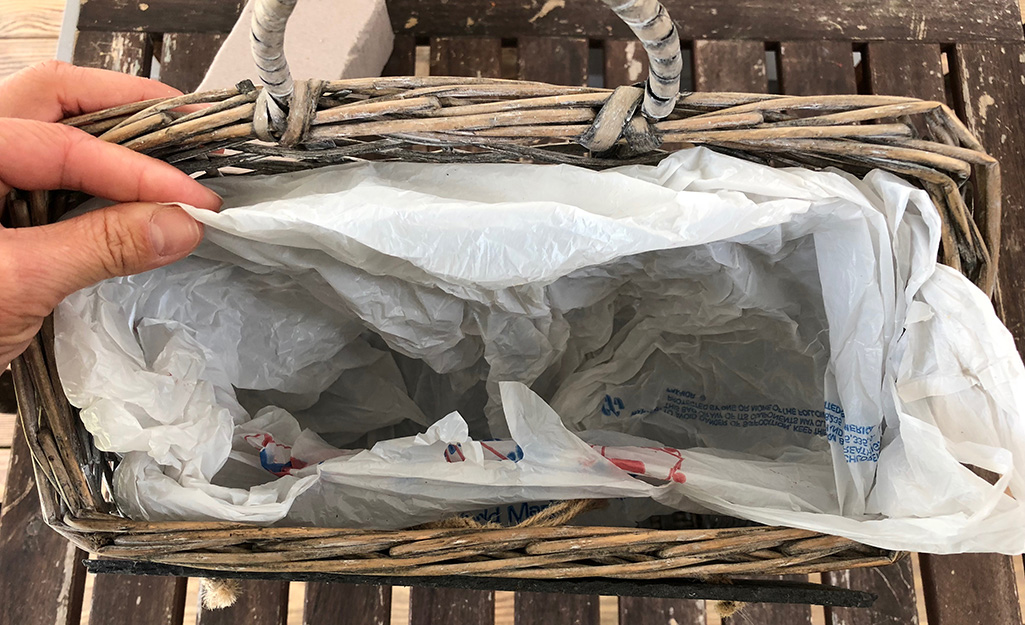 Place a plastic bag inside the basket. The plastic bag is going to protect the basket from moisture so it wears longer. It also helps keep any soil inside the basket if directly planting flowers or herbs inside.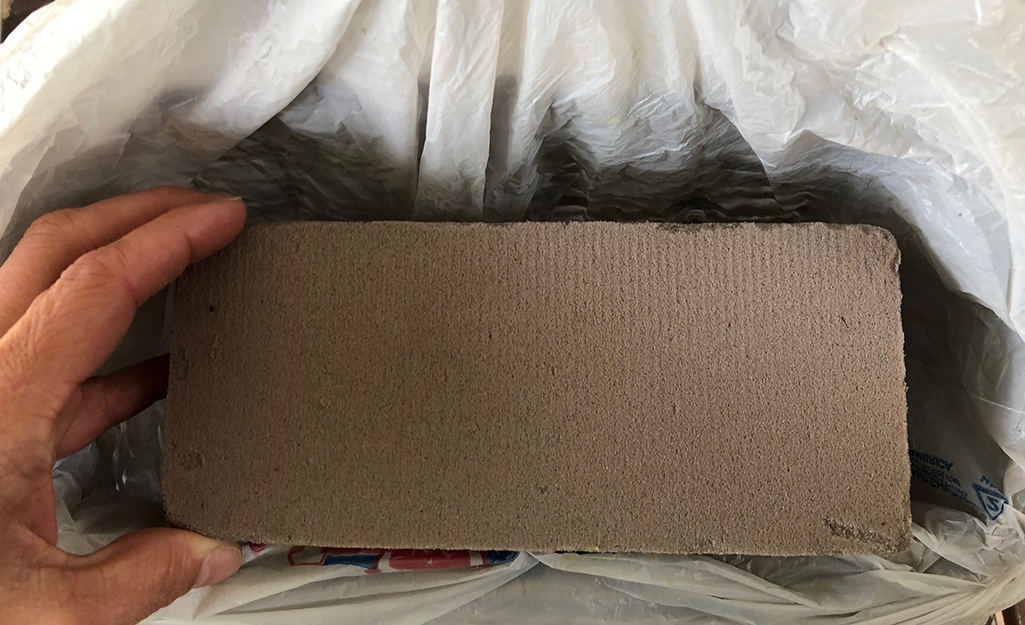 Put two florist foam blocks inside the basket. If you're using cut stems for hydrangeas, soak the florist foam blocks in water for 5 minutes first. If you're planting flowers or lavender instead, just use these as filler.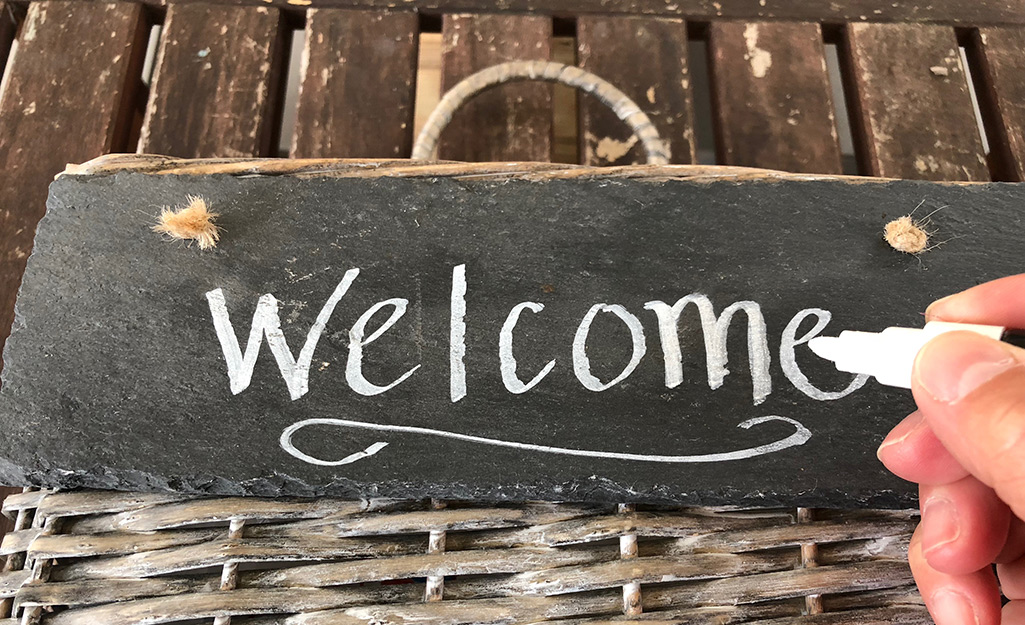 Using chalk or chalk marker, write out your message on the chalkboard sign. Your sign could say something such as, "welcome" or "let's celebrate." It's fun to switch out the messages for various holidays.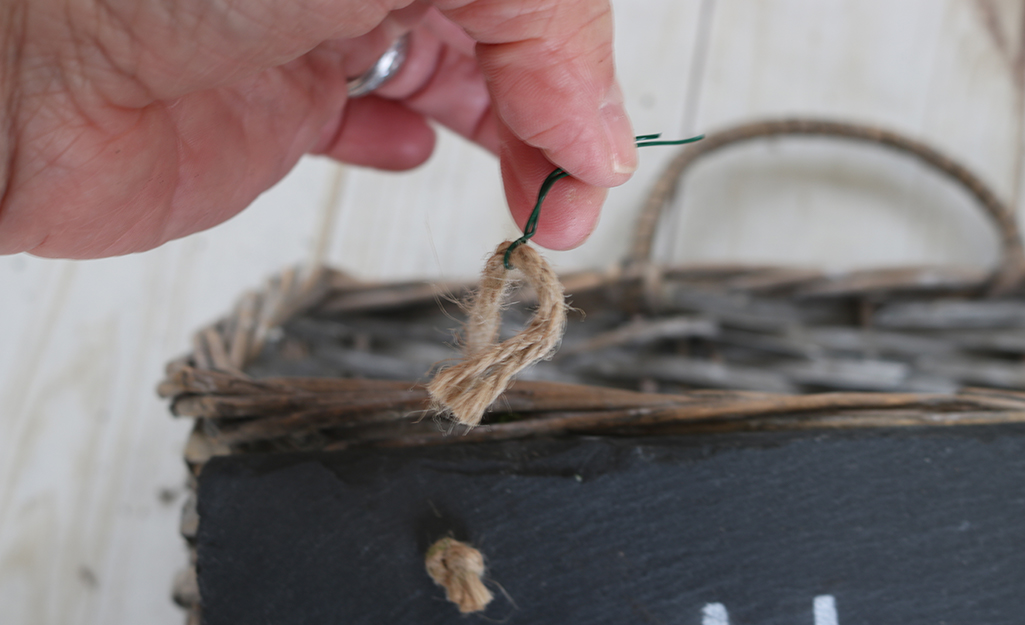 To get started, we use a chalkboard sign with a sisal twine hanger attached and cut it at the midpoint where it hangs. To attach the chalkboard sign, cut two pieces of 2-inch floral wire with your floral snips.
Next, fold the floral wire pieces in half and wrap them on the ends of freshly cut twine. Now thread each piece through the basket inside and remove the floral wire. To finish, tie the sisal pieces together and knot tightly. Make sure your sign hangs evenly on the outside of the basket.
5
Plant Your Basket Wreath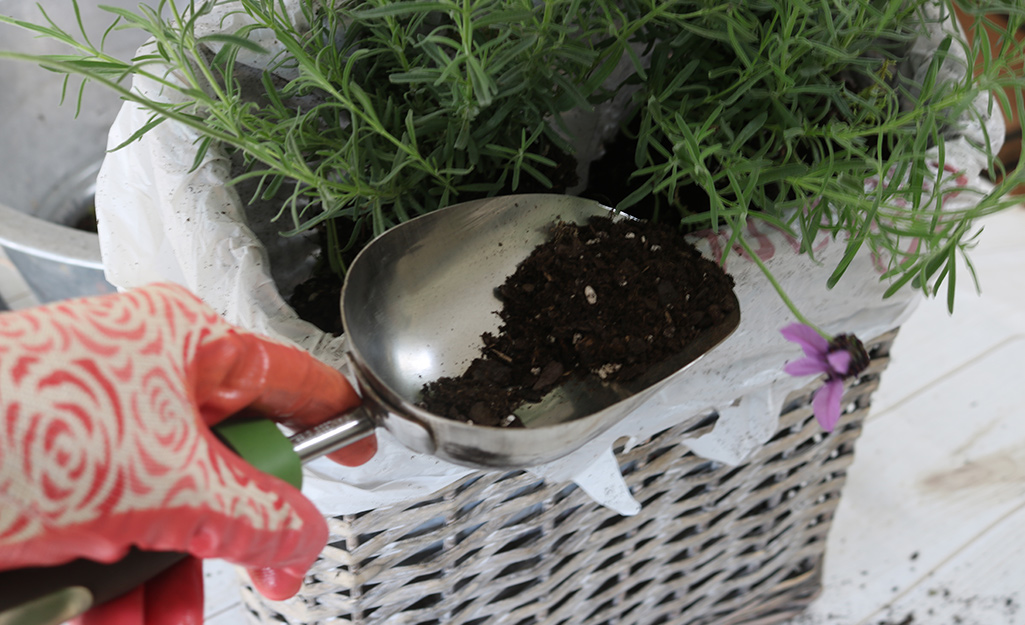 Wearing your gardening gloves, plant your desired blooms inside the basket. Fill the planter with extra potting soil when needed. Tuck in decorative moss.
You could also cut hydrangea stems from your yard. If you do, first soak the floral foam blocks in water for several minutes. Then, stick the cut stems inside the water-soaked blocks so the stems stay fresh for several days.
You could also cut greenery from your yard or plant other flowers. This project is super versatile and can be used for several holidays and seasons throughout the year.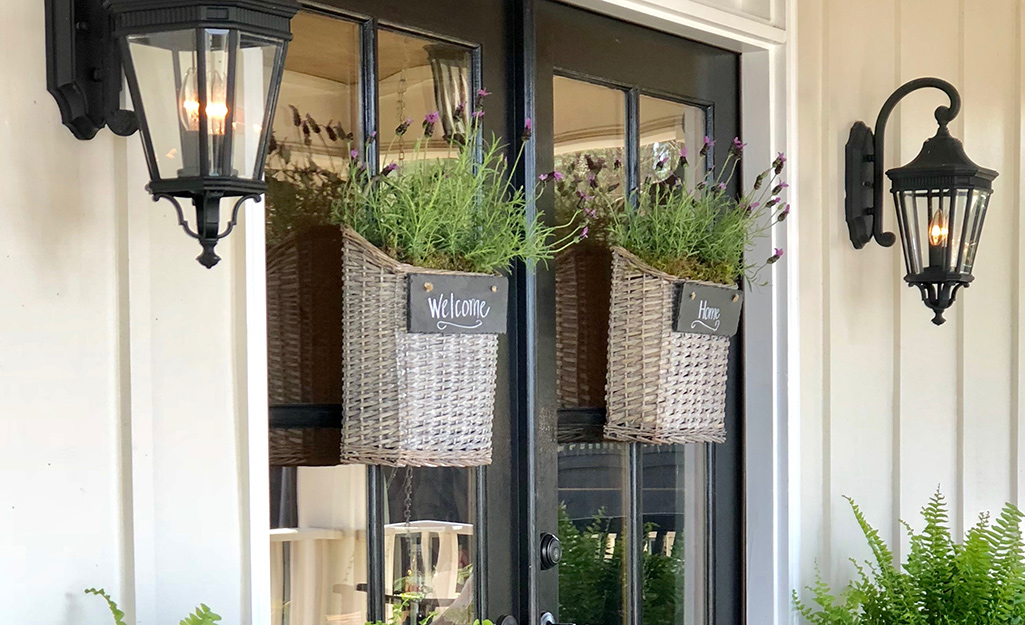 When you're done planting, just hang up your basket using a wreath hanger or command hook. Enjoy!
Explore More on homedepot.com