Project Guide
How to Make a Bottle Opener Game
Time Required:

Under 2 hours

Difficulty:

Beginner
---
Create a simple homemade game board that is durable, fun and functional. In addition to teaching you more about your tools, this project makes a great gift or just a unique game to play while spending time with friends and family.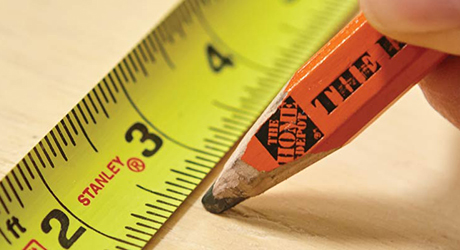 Using the measuring tape, measure and mark cuts on the 2- x 2-foot plywood with a pencil according to the cut list.
One backboard: 12 1/2- x 20-inch
Two side sections: 2 5/8- x 20-inch
Two side sections: 2 5/8- x 14-inch
Four divider sections: 2- x 2 1/2-inch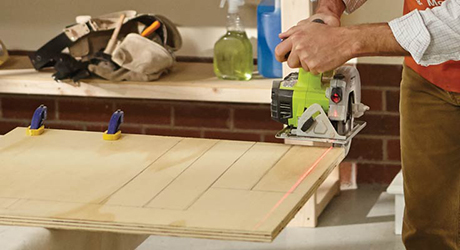 Use a circular saw to cut the marks you just made on the plywood board.

Tip: Use a sanding block to smooth any rough edges.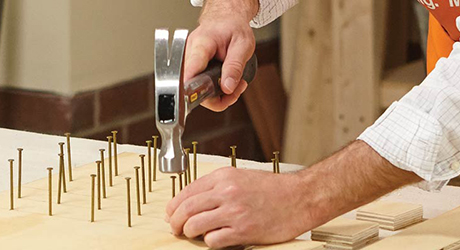 Create the nail pattern by marking on the plywood and offsetting nails 2 inches apart (see diagram in step 5).
Drive nails into plywood.
Lay the 20-inch pieces of plywood on the end of each side of the back panel, securing with the brad nailer.
Place the 14-inch pieces on the other ends of each side to complete the frame, securing with the brad nailer.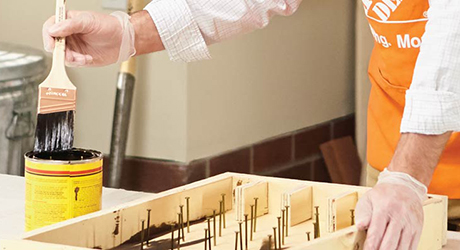 Evenly space the four dividers on the bottom end of the backboard.
Secure using a brad nailer, nailing through the bottom part of the frame. Flip over and nail through back of plywood to completely secure.
Paint as desired
Attach Acrylic Sheet and Bottle Opener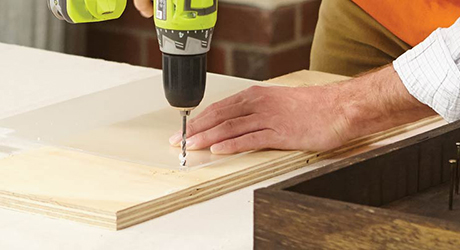 Remove the plastic film from both sides of the acrylic sheet.
Drill 7/64-inch holes into each corner of acrylic sheet.
Place the acrylic sheet 3 1/4 inches up from bottom of the frame and secure with nails.
Center the bottle opener above the acrylic sheet and screw to the backboard.