Project Guide
How to Make a Burlap Wreath
Time Required:

Under 2 hours

Difficulty:

Beginner
---
Burlap wreaths are a perfect way to dress up your decor from fall tailgating and Halloween to Christmas and Easter.
This guide will show you how to make a burlap wreath and dress it up for any celebration.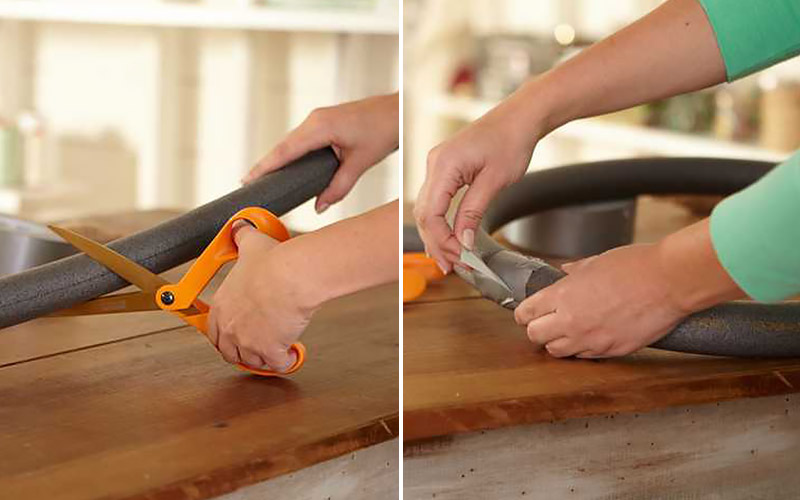 Dry-fit the foam into a circle, and cut to a wreath size you prefer. Once you've got the foam to a size you like, secure it with duct tape to create a wreath form.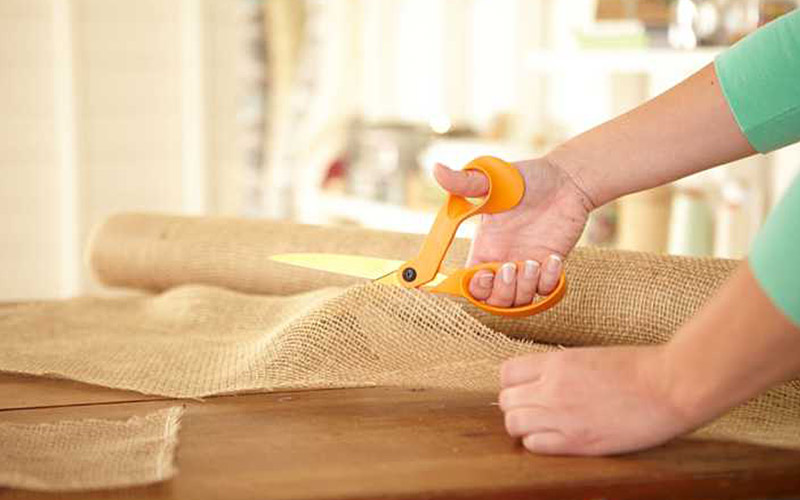 Cut several thick strips of burlap.
They don't need to be perfect or neat because you'll be wrapping the wreath form with these strips and any imperfections will get covered.
WRAP WREATH AND SECURE WITH TWINE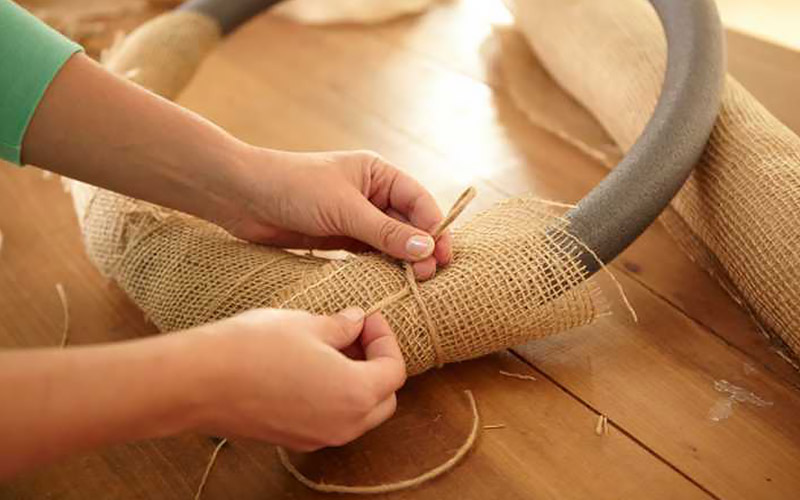 Wrap the wreath form in the burlap and secure each piece with jute twine.
This does not need to be perfect, but make sure to cover the pipe insulation so that it won't show.
CREATE FOLDS IN THE BURLAP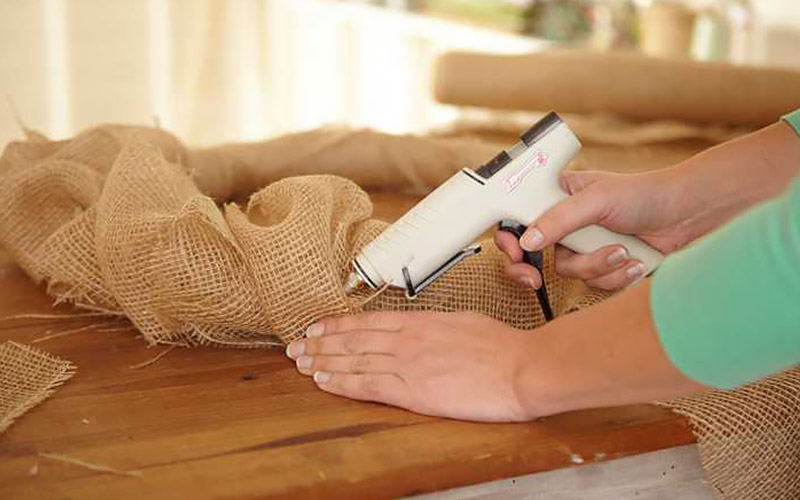 Create folds with the burlap and secure them to the wreath form with a dab of glue from a glue gun.
Manipulate the fabric to create fluffy waves.
As you work your way around the form, secure the burlap with glue every few inches. Your wreath will start looking quite full.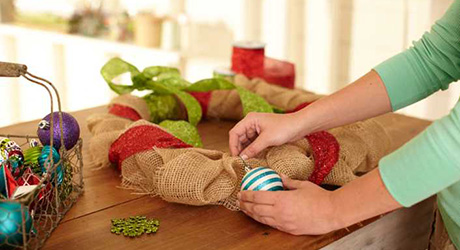 Decorate your burlap wreath with festive ribbon and trinkets to create a theme.
Additional Burlap Wreath Ideas:
Change out the ribbon and trinkets based on the season or holiday. For example, stick on pumpkins or bats cut out of colored paper for Halloween, or hang small ornaments from the wreath for Christmas.