Project Guide
How to Make a Charging Station
Time Required:

Under 2 hours

Difficulty:

Beginner
---
Electronic devices are a staple in modern homes, but a tangle of unsightly charging cords are an eyesore. This project guide will show you how to make a changing station that will get those cords in order.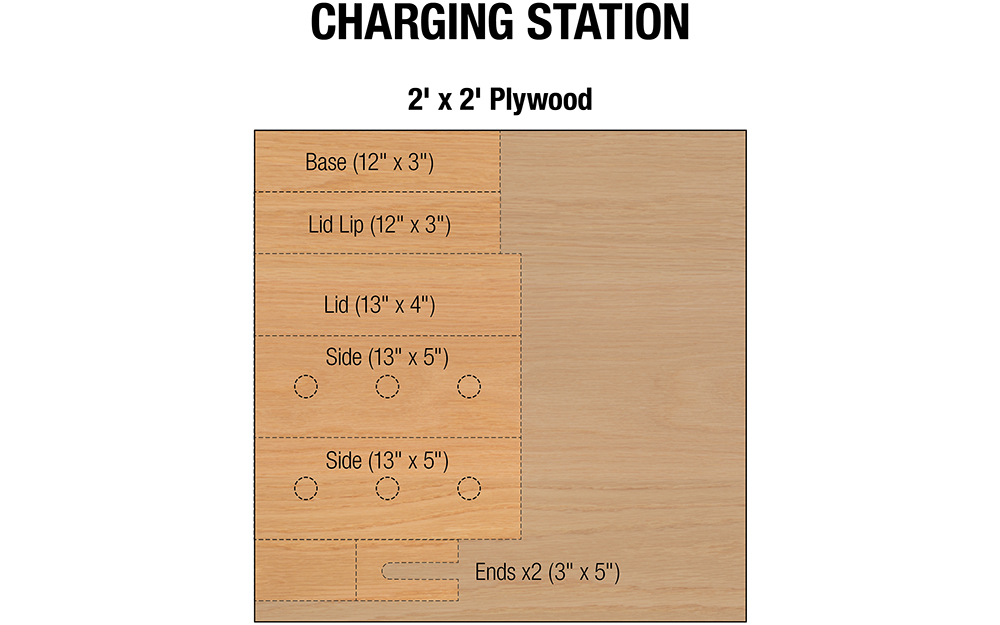 Using the measuring tape, measure and mark cuts on the wood according to this cut list:
Base: 12- X 3-inches
Lid Lip: 12- X 3-inches
Lid: 13- X 4 -inches
Side: 13- X 5-inches
Side: 13- X 5-inches
Measure and Mark the Wood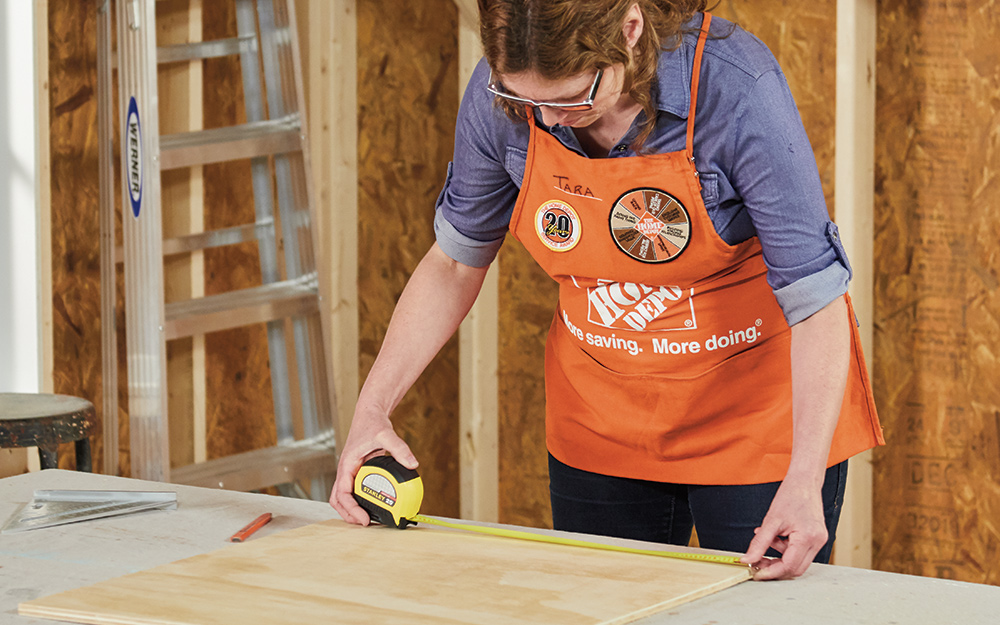 On the 13- x 5-inch side pieces, mark the center of three holes centered and 3-1 ⁄4-inches apart.
On one of the 3- x 5-inch ends, mark a 1 ⁄2-inch hole one inch from one of the short sides.
Connect the hole to the opposite end to create a slot.
TIP: Cut pieces one at a time. Then measure and mark the next piece off the remaining scrap to ensure that all pieces are correct in size.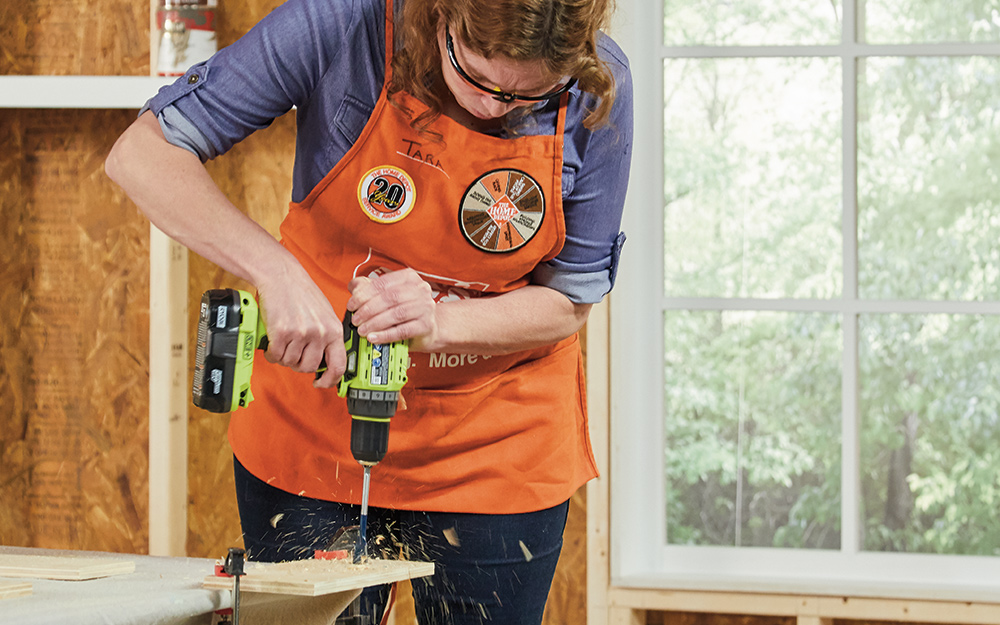 For the holes, use a drill and a 1inch drill bit for the 6 side holes.
For the slot, use a 1 ⁄2- inch drill bit for the hole and use a jig saw to connect the hole to the end to create the slot.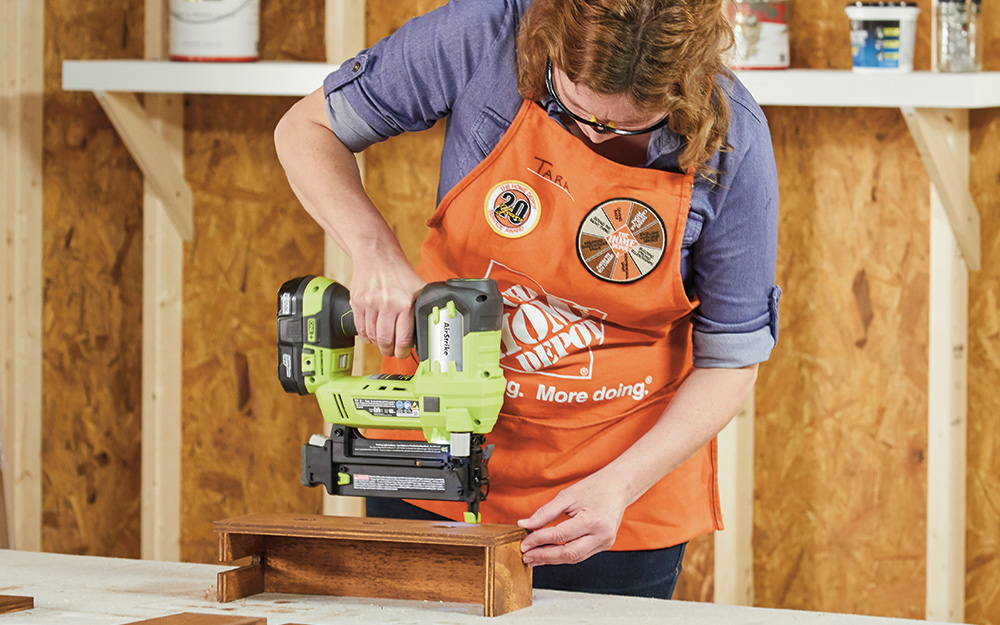 Stand end pieces vertically perpendicular to the base piece (next to it, not on top of it) with the slot facing up.
Attach with 1-1 ⁄4-inch brad nails into base.
Place sides next to the base piece and align so everything is flush.
Attach with 1-1 ⁄4 inch brad nails into base and end pieces.
Complete the Charging Station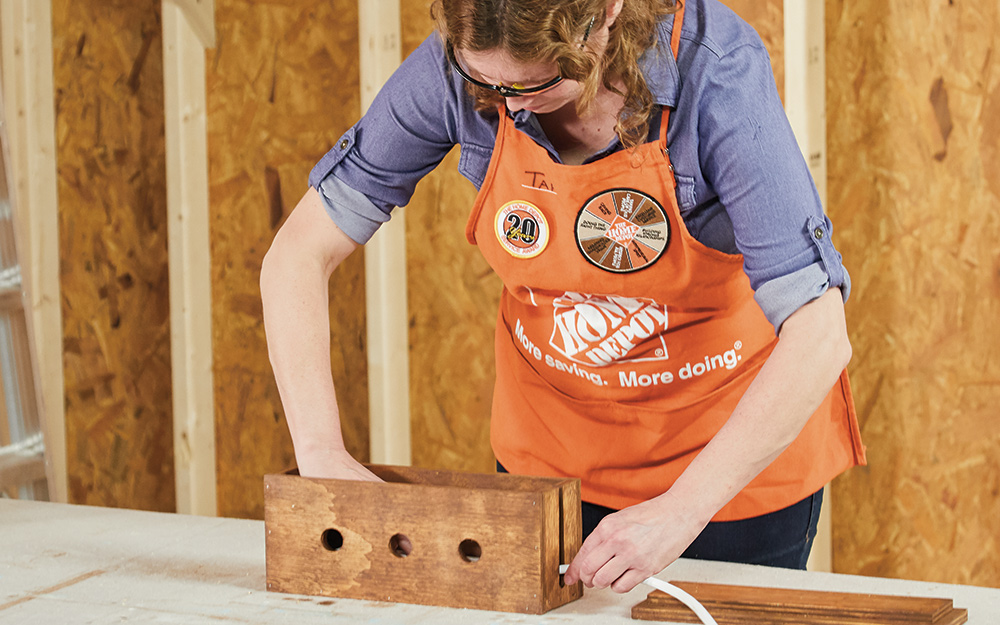 Insert power strip with cord through the slot and run desired cable, cords or chargers out through the holes.
Place lid on top to conceal the cords.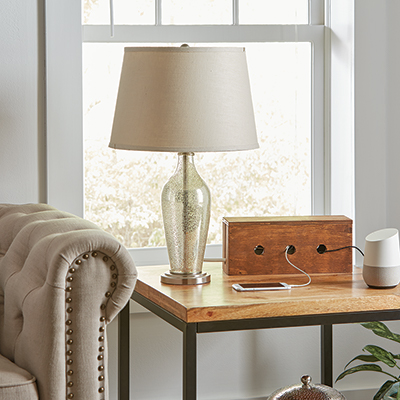 Set up your new charging station and enjoy the convenience of refueling all your devices in one place.
This simple charging station project will keep your smart device cords in order and it makes an attractive tabletop accessory. Visit your local Home Depot for more DIY projects for the home.