Project Guide
How to Make a Pinecone Christmas Wreath
Time Required:

Under 2 hours

Difficulty:

Beginner
---
Gather a bag of pinecones to make this pretty wreath.
Then grab a glue gun, glue sticks, scissors and some ribbon. Of course, you can always add ornaments or other holiday decorations to finish it off. But we keep it simple.
This is the type of wreath that you can use at Christmas and then bring it out again next fall and Halloween with a different ribbon.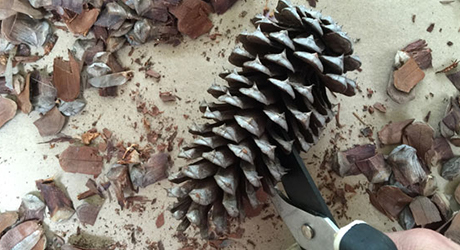 Starting in the middle of the pinecone, use your pruners and cut the pinecones in half.
Tip: Extra pinecones can be used in another project such as this beautiful seasonal wreath.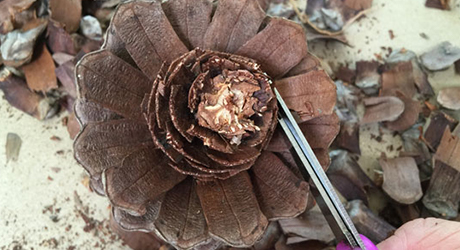 Using the bottom half of the pinecone, start trimming up your pinecone to make it look like a flower.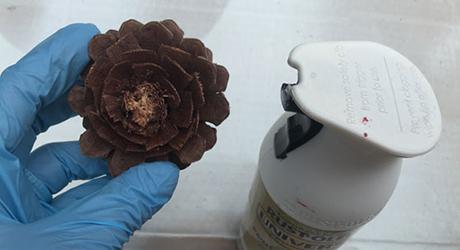 Put on your rubber gloves and spray paint your wreath, then spray paint the pinecone flowers and the top half of the pinecones.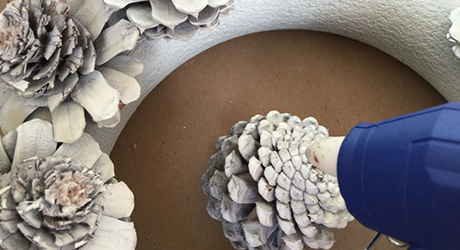 Glue your painted pinecones to the wreath form.
Glue all the flowers facing up around the wreath form, then glue the tops of the pinecones on the inside rim.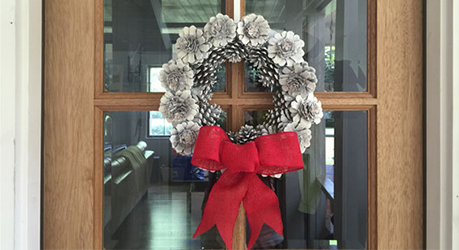 Now all you need to do is add a bow (either pre-made or make your own) and hang it up your creation!
Wreaths can go just about anywhere in your home, whether on the front door, hung on a window or on the balcony of your apartment.
When you're done with your wreath, store it carefully so the pinecones don't pop off.