Project Guide
How to Make a Decorative Holiday Tree Shelf
Time Required:

Under 2 hours

Difficulty:

Intermediate
---
Everyone needs some extra space to display cards, decor, lights and more during the holidays. This simple DIY will teach you how to build a small three-tiered shelf in the shape of a Christmas tree that can be mounted on any wall.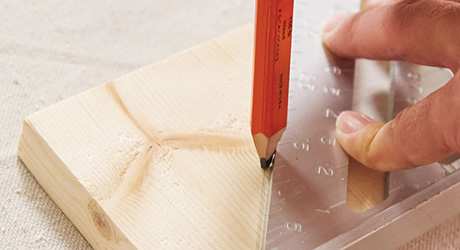 Using the measuring tape, measure and mark cuts on the 1- x 4-inch x 6-foot common boards according to the cut list.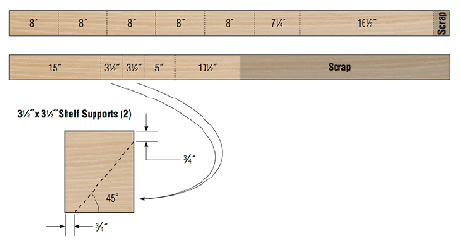 For the shelf supports cut a 45-degree angle across the square piece ¾ inches in from each side (see diagram)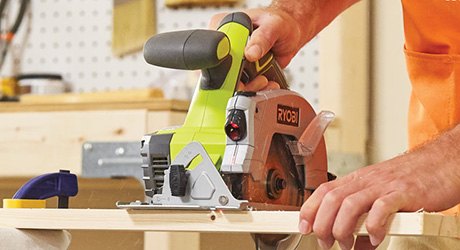 Use a circular saw to make the straight cuts on the common boards.
Use sanding block to smooth any rough edges.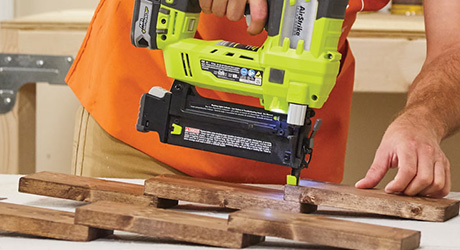 Assemble side A by overlapping three 8-inch sections by 3/4 inches.
Secure with 1 1/4-inch brad nails.
Assemble side B by overlapping two 8-inch sections and one 7 1/4-inch sections by ¾ inches.
Secure with 1 1/4-inch brad nails.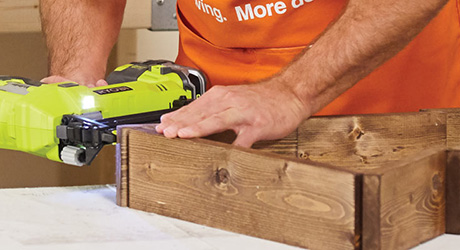 Lay each side on end so that side B buts up against the side A (see diagram).
Secure with 2-inch brad nails.
Bend assembly until the bottom of each side is roughly 16 1/2 inches apart.
Place 16 1/2-inch shelf in place and secure using brad nails through each side.
BUILD BOTTOM SECTION FOR HOOKS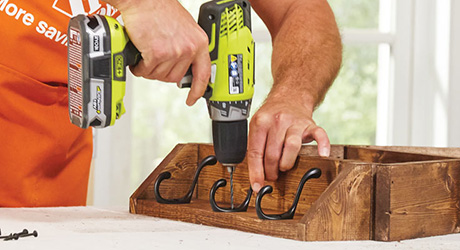 Place the 15-inch board against the bottom shelf so that it's perpendicular to the bottom shelf.
Hold in place using brad nails and secure with 2-inch wood screws
Cap each end of 15-inch board with the shelf supports and secure with brad nails.
Screw hooks in place with ¾-inch screws, evenly spaced. If desired, paint the screws to match the hooks.
Tip: Pre-drill to avoid splitting the wood.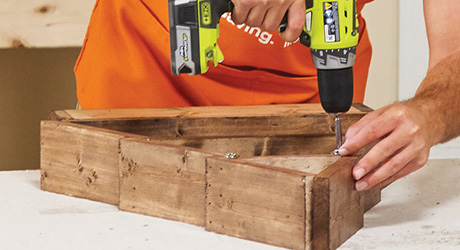 Attach picture-hanging kit across the back of the shelf and hang on the wall.