Learn how to make a DIY wood block Santa and add a little craftiness to your Christmas. Perfect for greeting guests at the door or sitting next to your Christmas tree, this project can be completed with just a few items. This guide will give you step-by-step instructions so you can carve, paint and create an adorable DIY Santa all your own.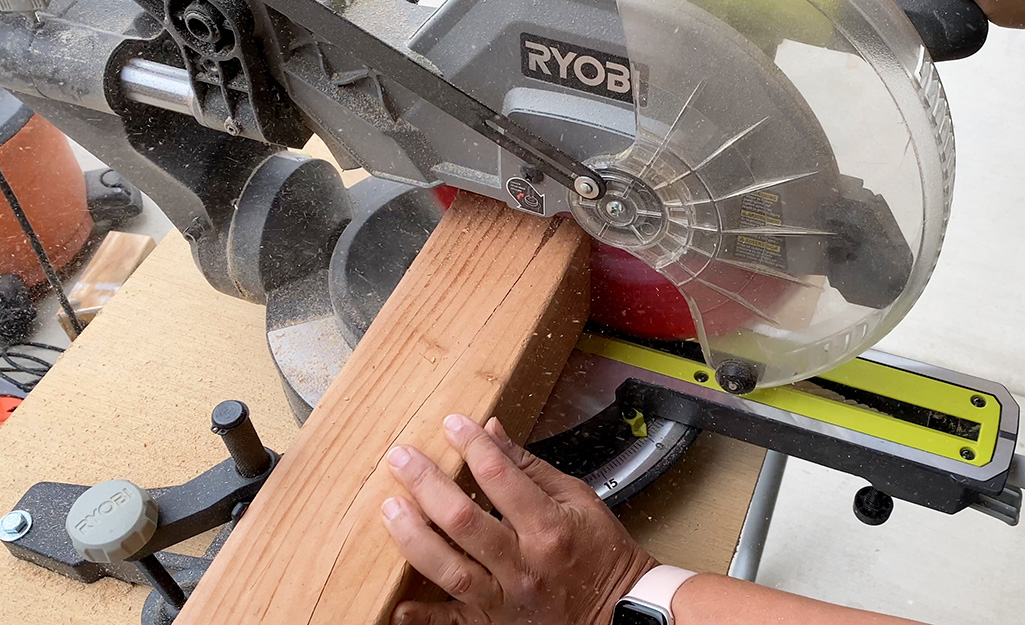 Start by cutting the 4 x 4 boards into approximately three 6-inch long pieces. 
Once cut, sand the blocks smooth using the sanding sponge to remove any splinters.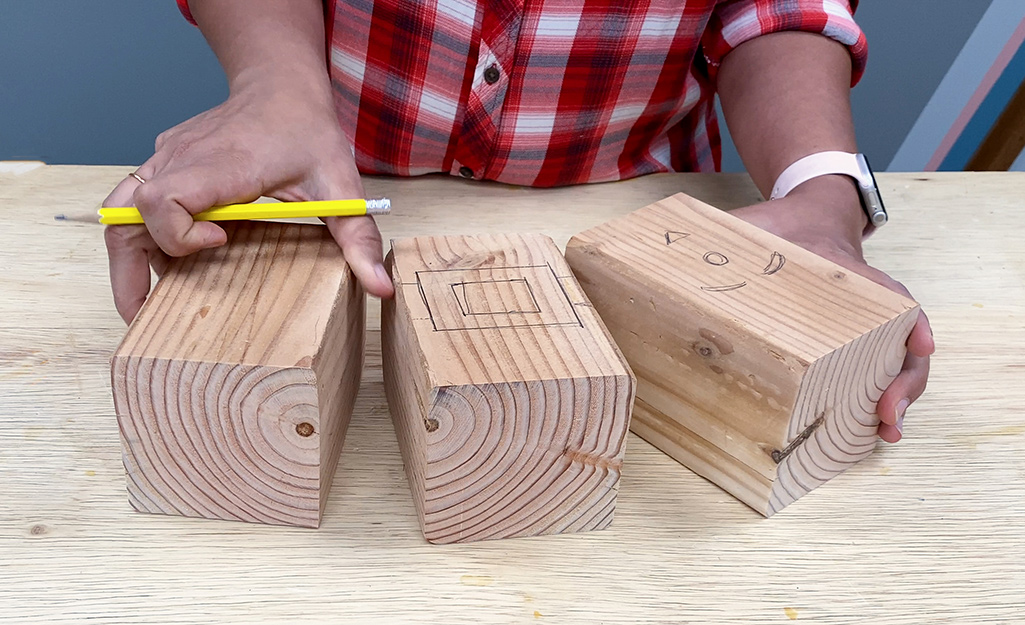 Using your pencil, draw the Santa belt on your middle block and the face on the top block.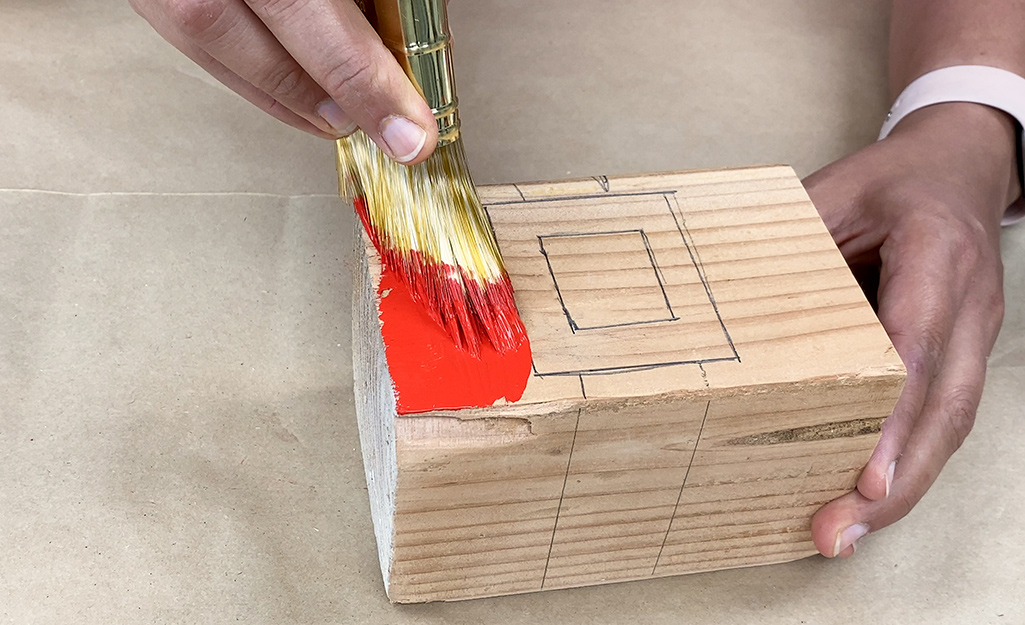 Once your designs are drawn on the blocks, it's time to paint. 
Begin painting the middle block with the belt design using your red paint.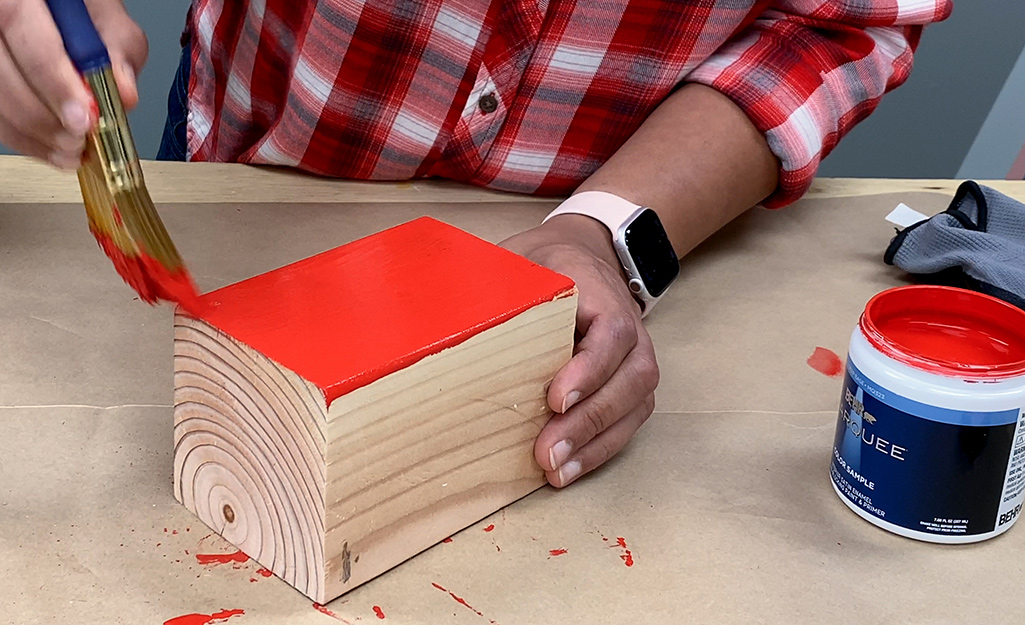 Set your middle block aside to dry. 
Begin painting the bottom block solid red. This will make up the bottom portion of Santa's body.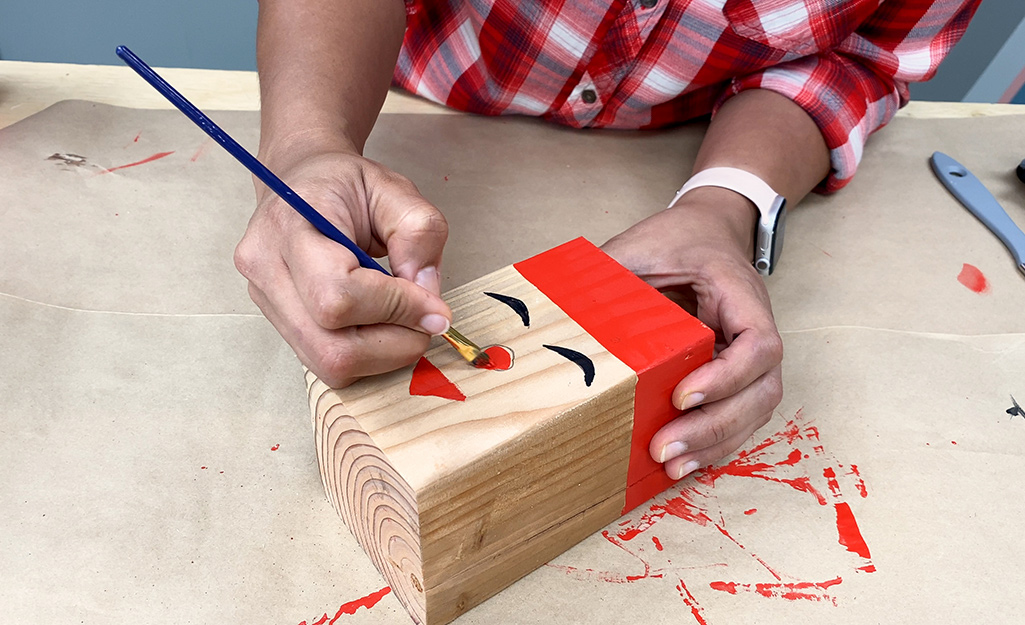 The top block will be Santa's face. If you prefer, you can stain the face using a stain of your choice. Paint the eyes with black paint or permanent marker and the nose and mouth red. 
Next, paint the top of the block red to create the hat.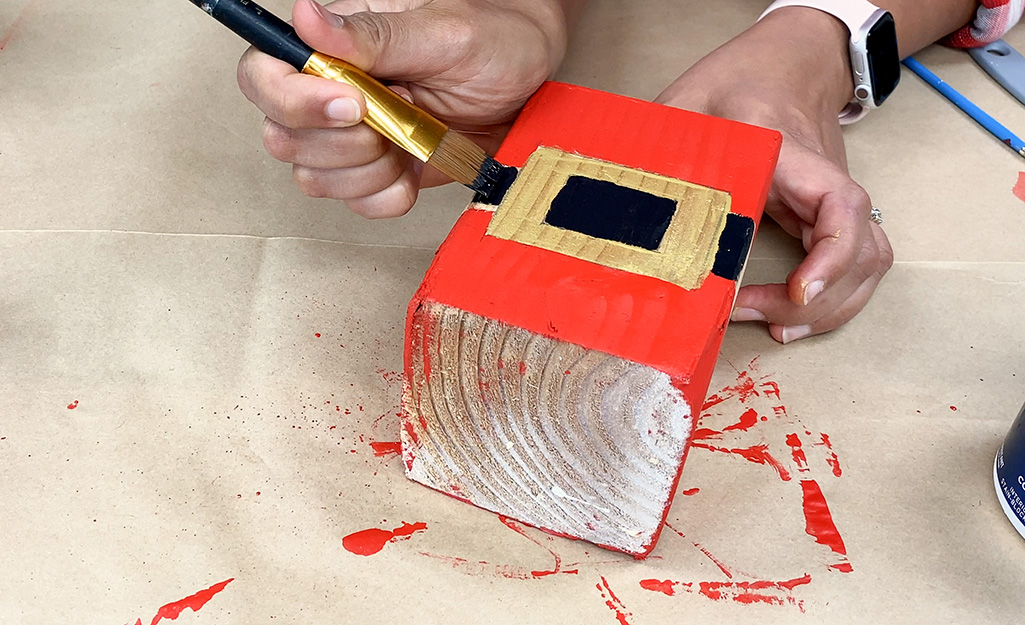 Once the red paint on the middle block has dried, paint the belt buckle gold or yellow and the belt black.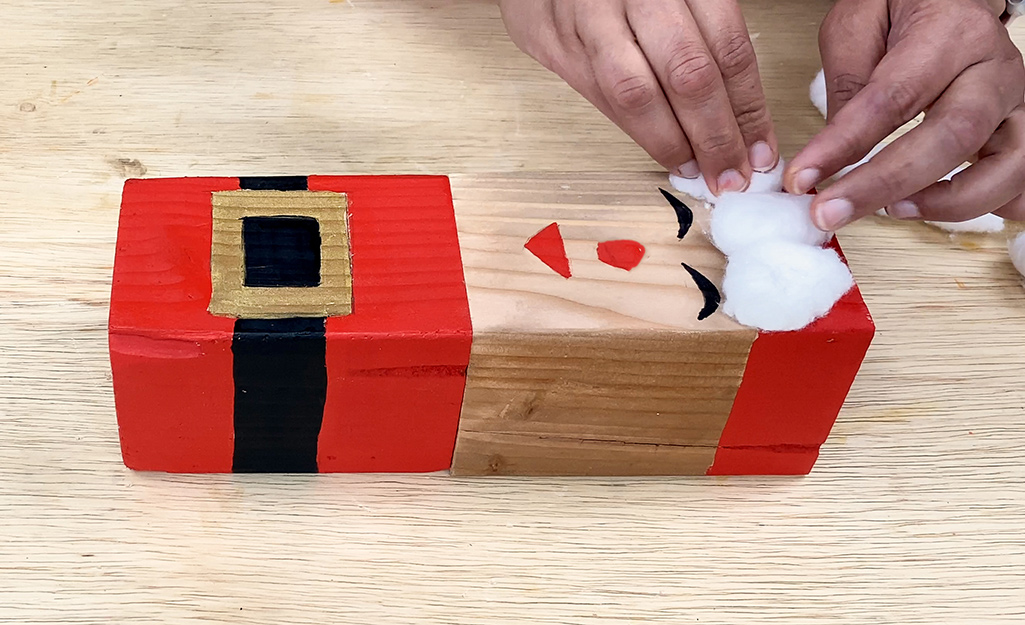 Using your glue gun, attach a row of cotton on the top of the face to finish the Santa hat. You can add the cotton all the way around the block for a three-dimensional look.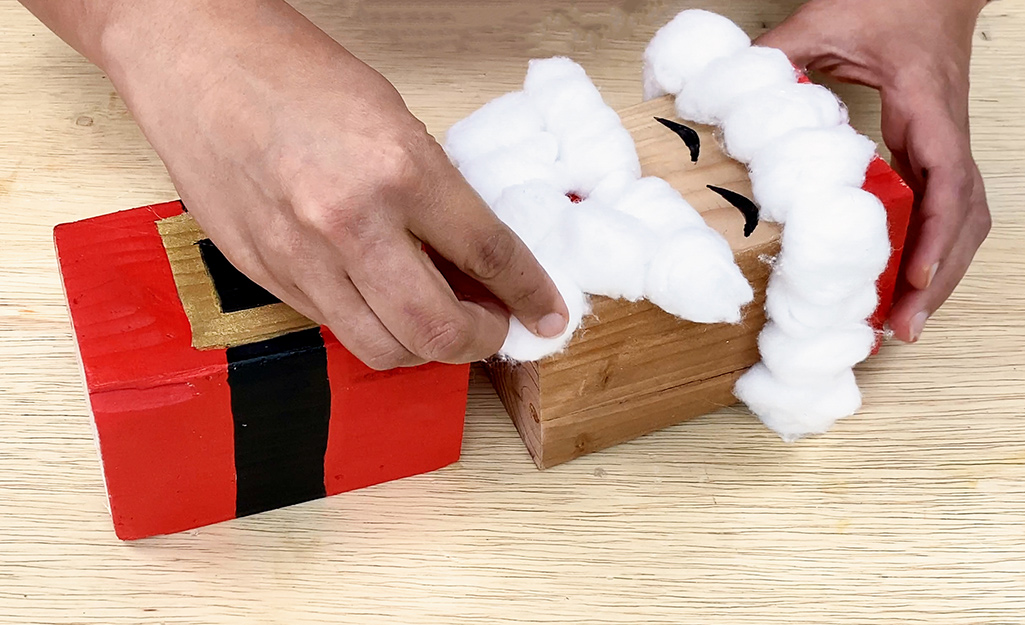 Shape the cotton to form the mustache and attach along with the beard, using your glue gun. 
While attaching the beard, you can use the middle block as a reference for length, however, make sure the cotton is only glued to itself and not to the middle block. 
Add a row of cotton at the bottom of the bottom block to complete Santa's pants.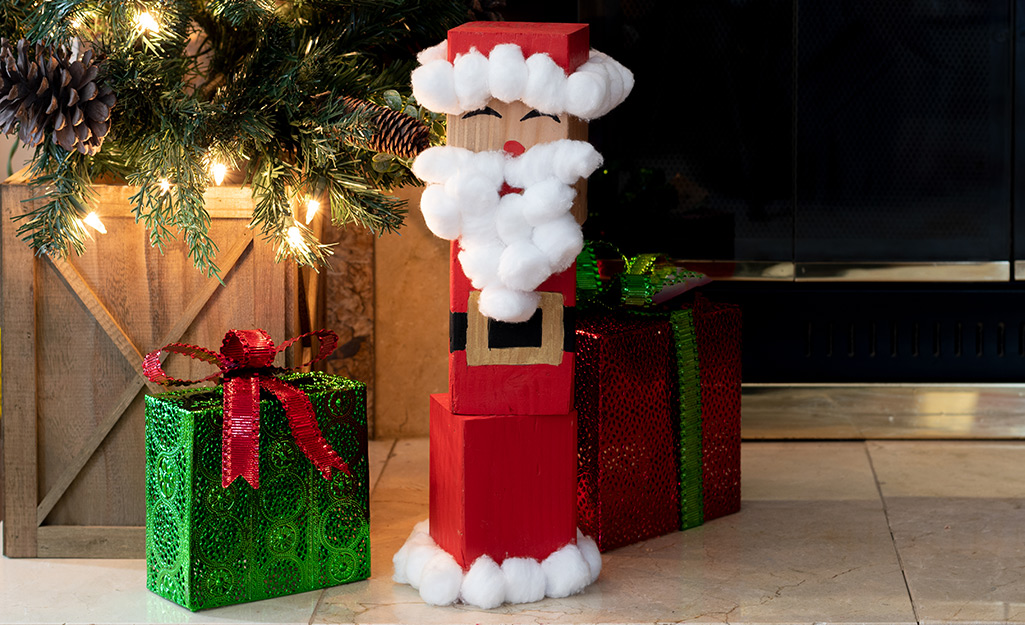 Once all the paint is dry, your Santa is ready to display. Stack him up to make a simple addition to you home's holiday decor. 
Add a touch of DIY whimsy to your seasonal decor with a wood block Santa. A simple and fun project, this makes a great addition to your home as well as a fun craft to do with family. The Home Depot is your DIY headquarters. Looking for a product to complete your project? We have options to deliver online orders when and where you need them. 
Explore More on homedepot.com