Project Guide
How to Make a Gallery Wall
Time Required:

2-4 hours

Difficulty:

Beginner
---
A stunning gallery wall filled with art starts with a blank space, a collection of treasured pieces and your imagination. This guide will give you general tips and ideas on how to make a gallery wall and create a style statement in your home.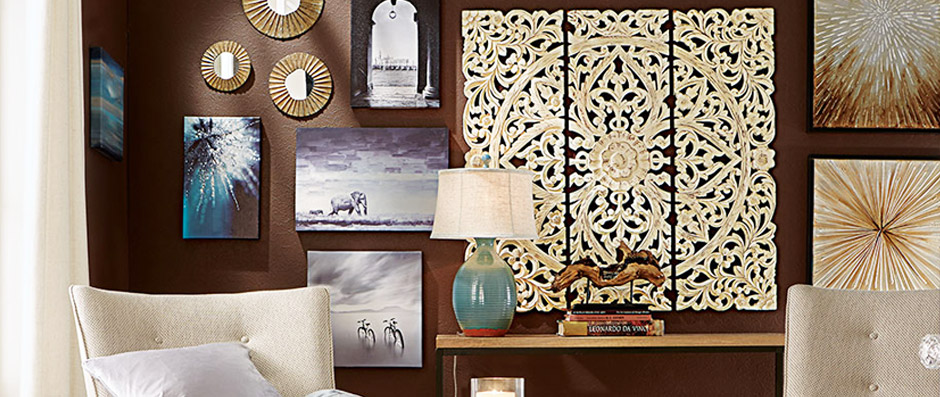 Choose themes that capture your sense of style or aspects of your life. Show off art in similar shades and patterns to tell your favorite color story. Relate your love of world travel by mixing global-inspired elements like intricate wood panels, mirrors in gold frames, vacation photos and modern prints against a rich, dark wall.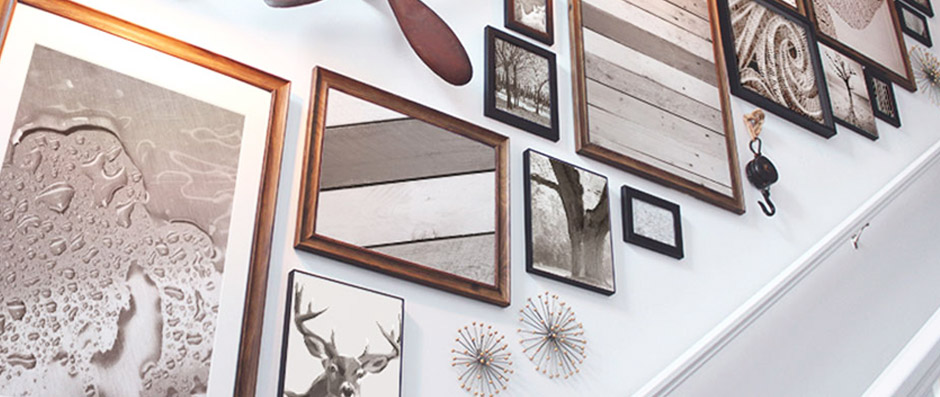 Your wall's color and size has a big impact on your finished look. For example, wall art featuring bold colors will stand out better on a white or neutral wall. Large spaces like staircases require several pieces of wall décor. Various-sized pieces in a similar color or shade will fill the space without looking too busy.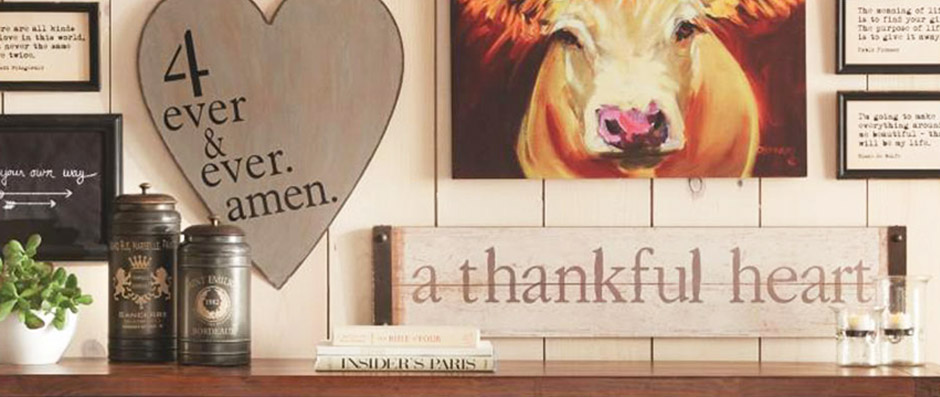 Once you choose your story, use a special painting, family photo, black-and-white print, color illustration, architectural element or even a framed quote for your anchor piece. (Ideally, it should be one of the larger pieces in your display). Surround it with different shapes and textures for a one-of-a-kind look.
TIP: Give your wall art gallery balance by including several complementary pieces such as two pieces in the same color or frames.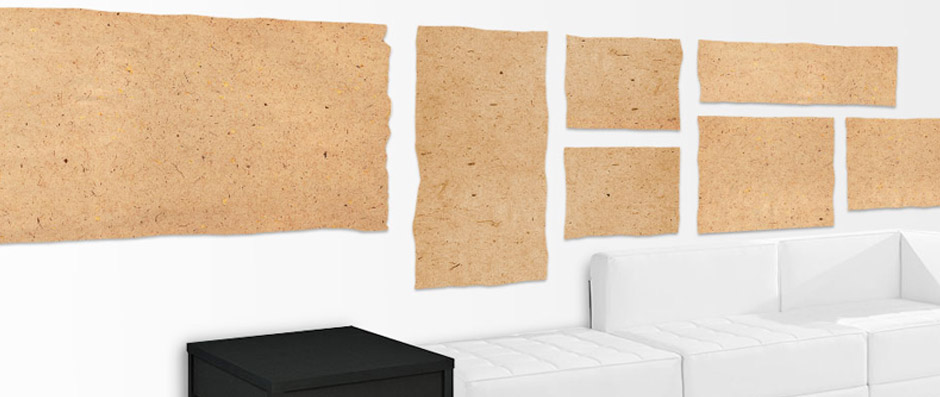 Before you hang your selected art pieces, make a guide. Trace each piece onto builder's paper. Cut the shapes out. Start by taping the largest paper shape in the center at about eye level. Use painter's tape, so you can move the other pieces around until you find a layout you like.

TIP: Don't crowd the pieces. Space them out, keeping them about 2 to 3 inches apart.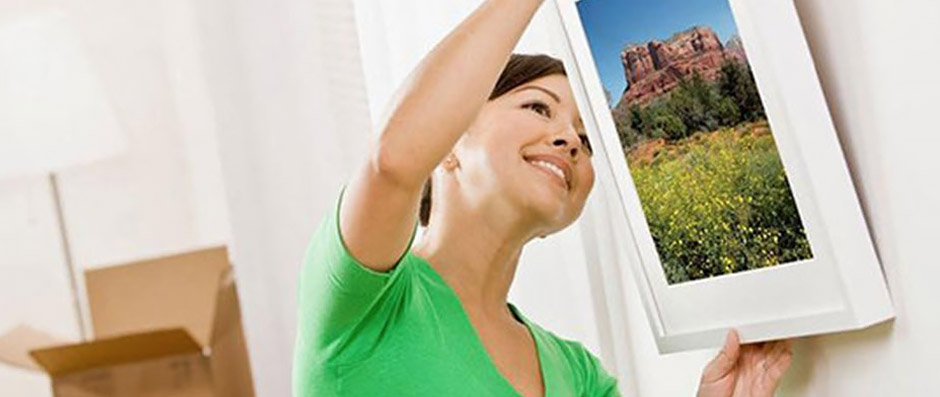 Replace your paper shapes one at a time with your selected wall art. Use proper hanging hardware to securely hang your paintings on the wall. Make sure heavy artwork doesn't fall by lodging anchors into wall studs. See more tips on hanging wall decor.
TRY THESE GALLERY WALL IDEAS

A. Play around with mirrors in various shapes, sizes and coordinating colors for a chic, glimmering gallery wall.
B. Try a different twist on a gallery wall by layering wall art and decor on a floating shelf.
C. Create a big statement in a small space with an assortment of small frames and shapes.
D. Get the effect of a gallery wall by placing well-chosen pieces on a free-standing bookshelf.