Project Guide
How to Make a Gravestone Candy Box
Time Required:

2-4 hours

Difficulty:

Advanced
---
This simple Halloween DIY project gives you a festive way to pass out candy. This guide will show you how to make this fun porch decor using a simple sheet of plywood and decorative skeleton parts.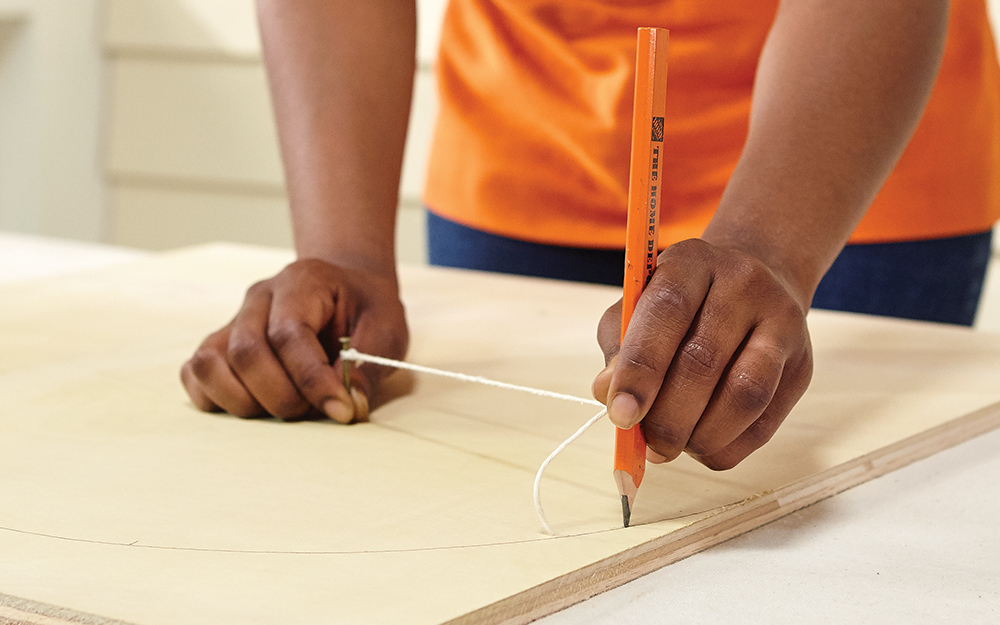 Measure and mark cuts on the plywood according to the cut list and diagram in Step 2.
To get a rounded shape on the top of the gravestone, tap a nail into the center of the gravestone 10 inches down from the top.
Tie a string from the nail to a pencil to create a makeshift compass, then draw rounded edges along the top edge of the 16- x 24-inch segment of plywood.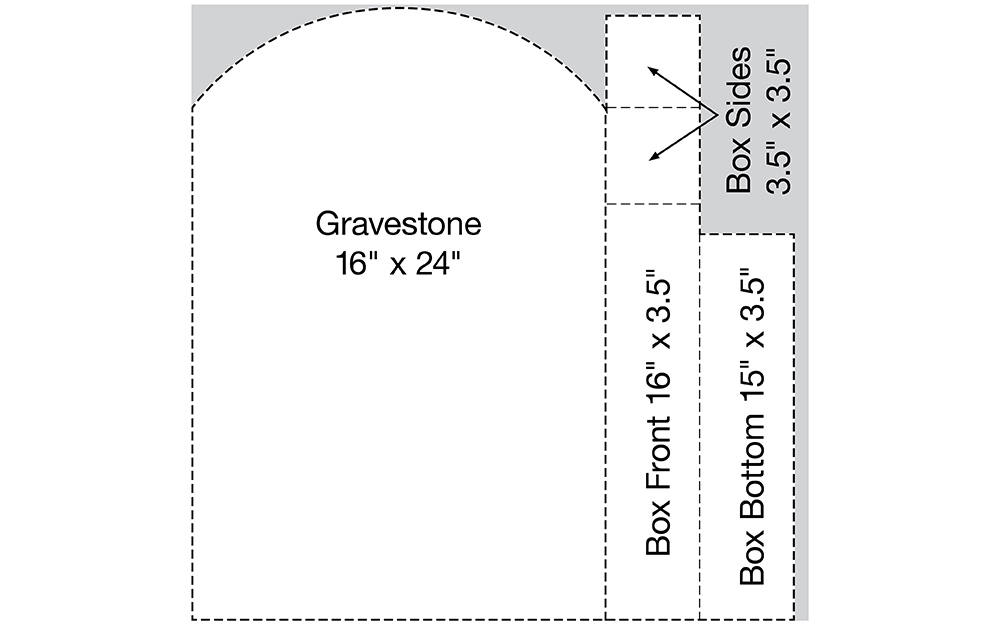 One gravestone shape: 16- x 24-inch plywood with top rounded edges
16 x 3 ½-inch box front
15 x 3 ½-inch box bottom
Two 3 ½- x 3 ½-inch box sides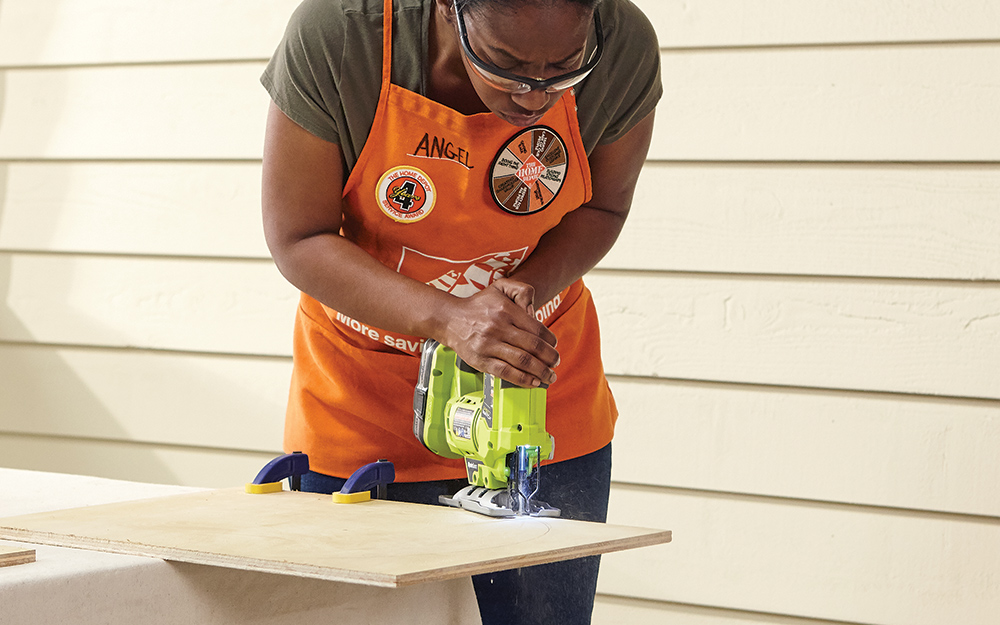 Use a circular saw to make the long straight cuts on the plywood and a jigsaw for the curved cuts.
Use the sanding block to smooth any rough edges.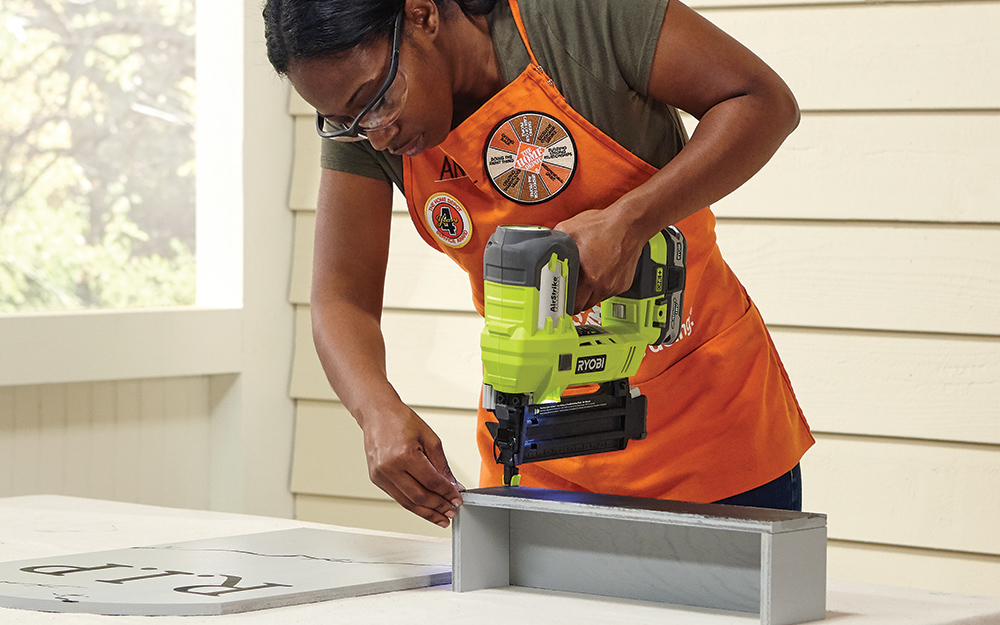 Hold the box sides up against the box front so that the edges are flush.
Attach with nailer.
Repeat on opposite side of box front.
Stand the box front up and place the sides so that they are between the gravestone back and the front.
Secure with a nailer through the back of the gravestone.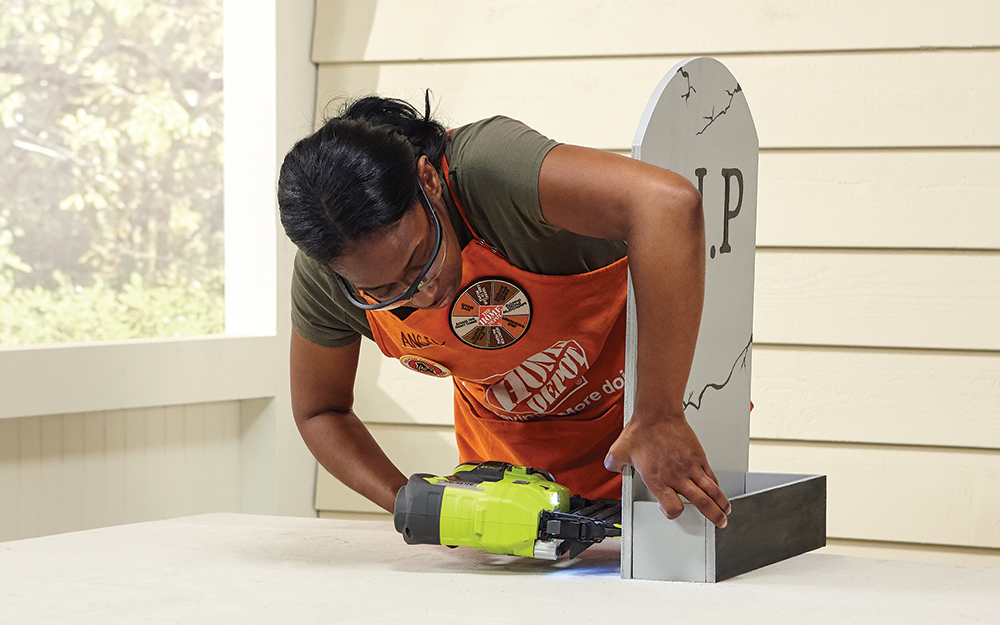 Place box bottom in between all other sides and press so that it is flush.
Secure with nailer.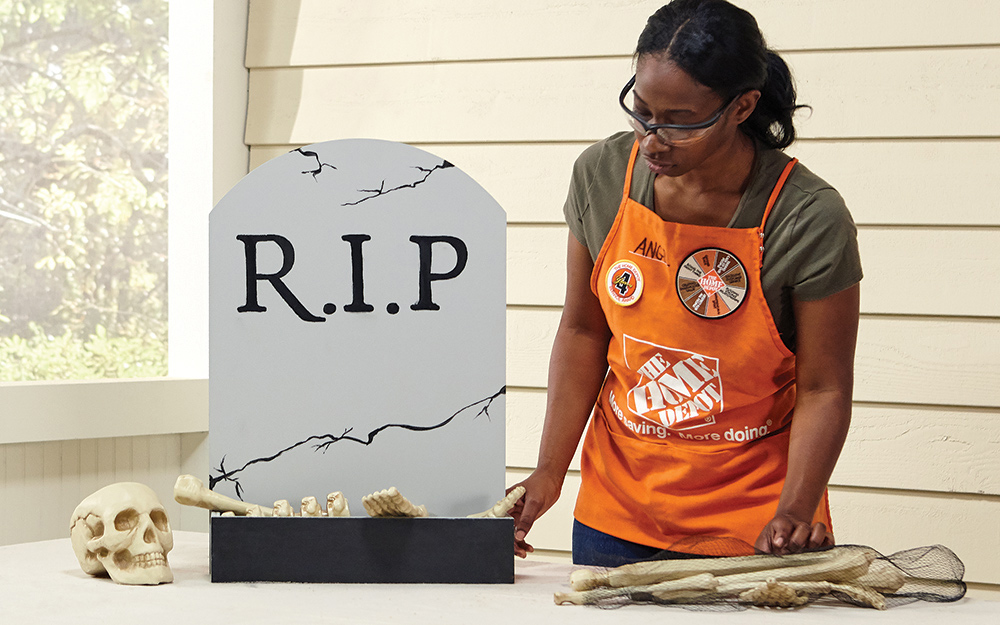 Use the nailer or a hot glue gun to attach the bones as desired to make your haunted candy box.