Every master griller needs the right spices and utensils to get the job done. Instead of walking back and forth to the kitchen for important ingredients, keep them near the grill for easy access. This guide explains how to create a hanging shelf to make backyard barbecues a breeze.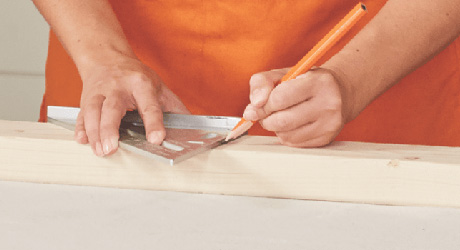 Using the measuring tape, measure and mark your cuts on the boards according to the cut diagram.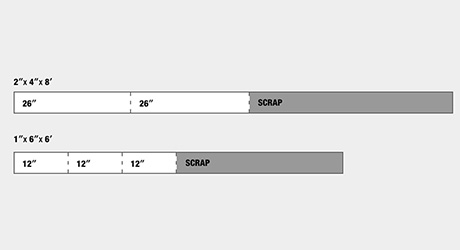 Two 26-inch sections from the 2- x 4-inch whitewood stud
Three 12-inch sections from the 1- x 6-inch common board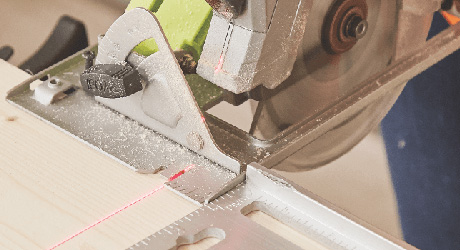 Use a circular saw to make the straight cuts on the boards.
Tip: For accurate cuts, use a carpenter's square with the circular saw. Use a sanding block to smooth any rough edges once finished.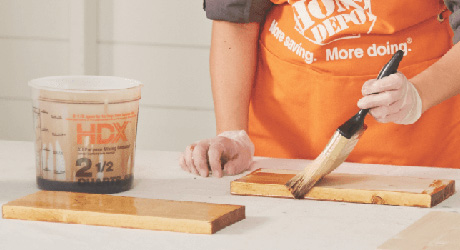 Stain or paint boards prior to assembly, if desired.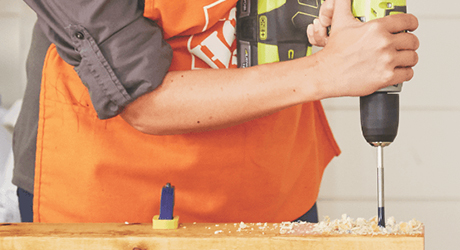 Using 1-inch spade bit, drill holes in one end of each 26-inch side piece.
Drill holes centered and 1-¾-inches from the end.
6
LIGHTLY CLAMP SHELVES TOGETHER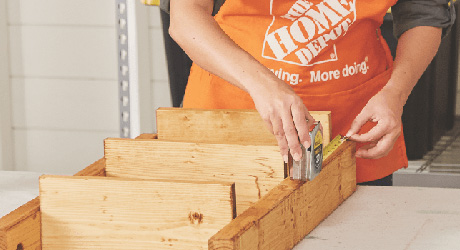 Lay out the shelf pieces on a flat surface, making sure the large holes in the 2- x 4-inch boards are on the top.
Arrange the pieces into their final layout and place the 2- x 4-inch boards on end with the shelves in between.
The bottom shelf should be flush with the bottom of the side boards, and the remaining two shelves should be spaced 10 inches apart.
Use clamps to apply light pressure and hold the shelf together. Make sure all the shelves are also flush with the back of the sides pieces.
Double-check the shelf spacing with your tape measure and lightly tap on any shelves that need adjustments.
With the clamps holding the shelf together, use the 1/8-inch drill bit to pre-drill two holes (four per shelf) for screws on each side through the sides and into the shelves.
Drive in screws to secure the shelf into place.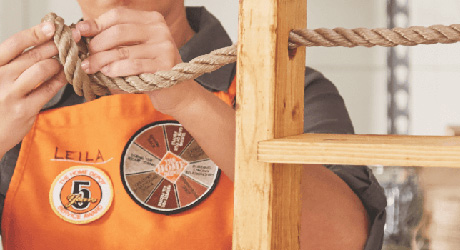 Run rope through each hole.
Tie knots on outside of each side.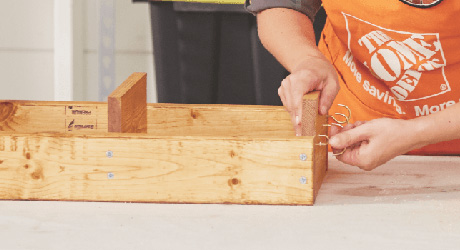 Screw hooks into the underside of the bottom shelf. Make sure they are evenly spaced.
Explore More on homedepot.com