Project Guide
How to Make a Holiday Evergreen Chandelier
Time Required:

Under 2 hours

Difficulty:

Beginner
---
DIY holiday decor is a breeze, especially when you have all you need in your yard. This evergreen chandelier makes use of seasonal greenery and pinecones to create festive decor for your home. Use whatever you have in the yard–juniper, cedar, pine, camelia or magnolia leaves. Any foliage that's green in your part of the world will work for this super easy DIY chandelier wreath.
Tie Ribbon Onto the Frame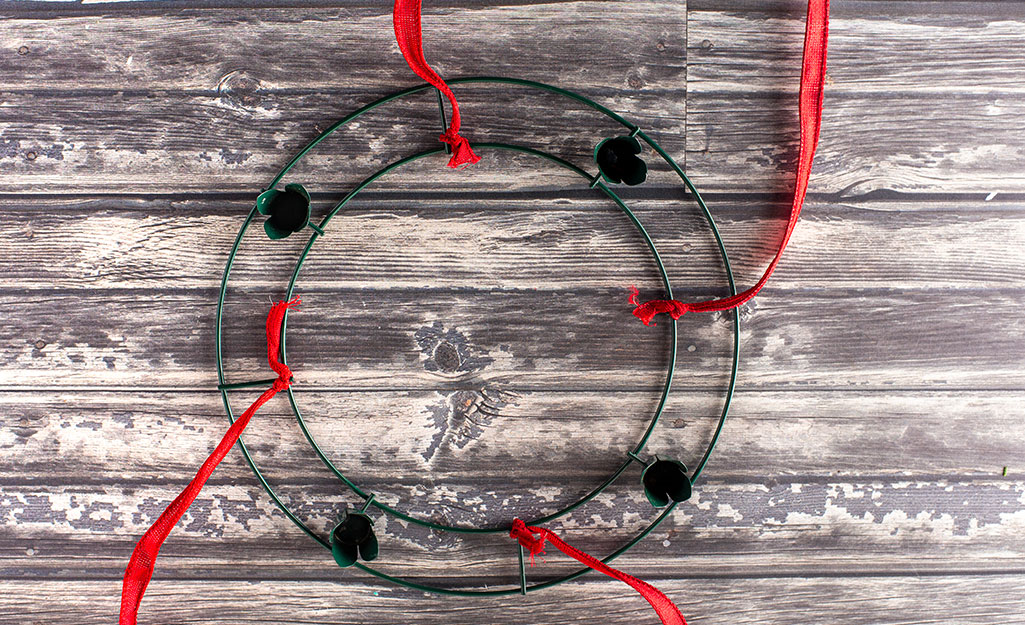 Cut four equal lengths of ribbon. Make sure the ribbon is long enough to suspend the chandelier overhead at the right height. Err on the longer side – it's easier to trim off the excess later. Tie the ribbon onto the metal form, evenly spaced apart.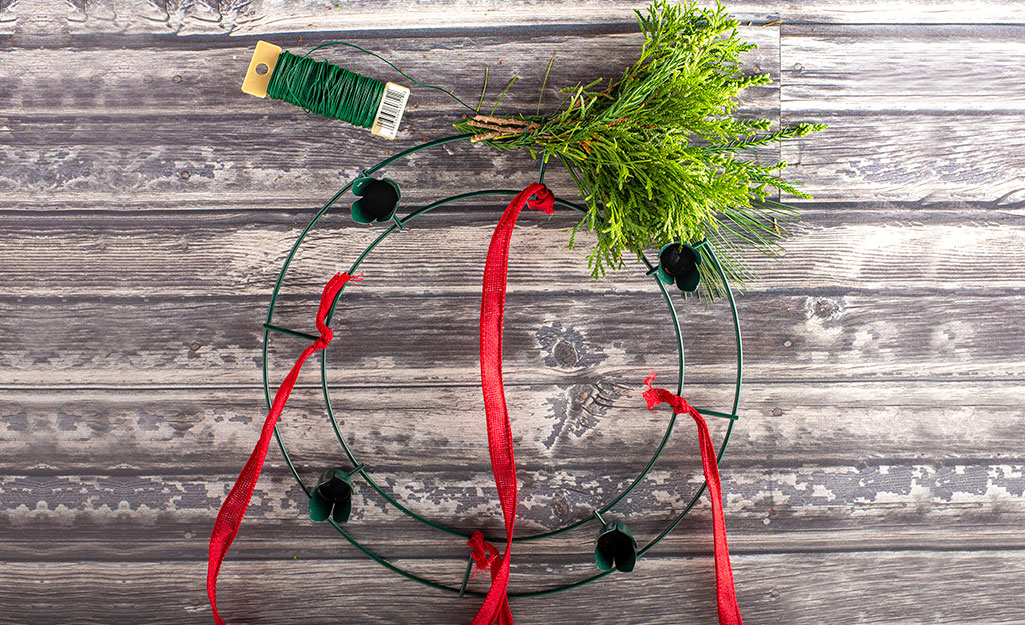 Make a small bundle of greenery. Be sure to layer different types together to add color and texture to the wreath. Use the paddle wire to secure it to the edge of the wreath form. Keep the paddle wire attached.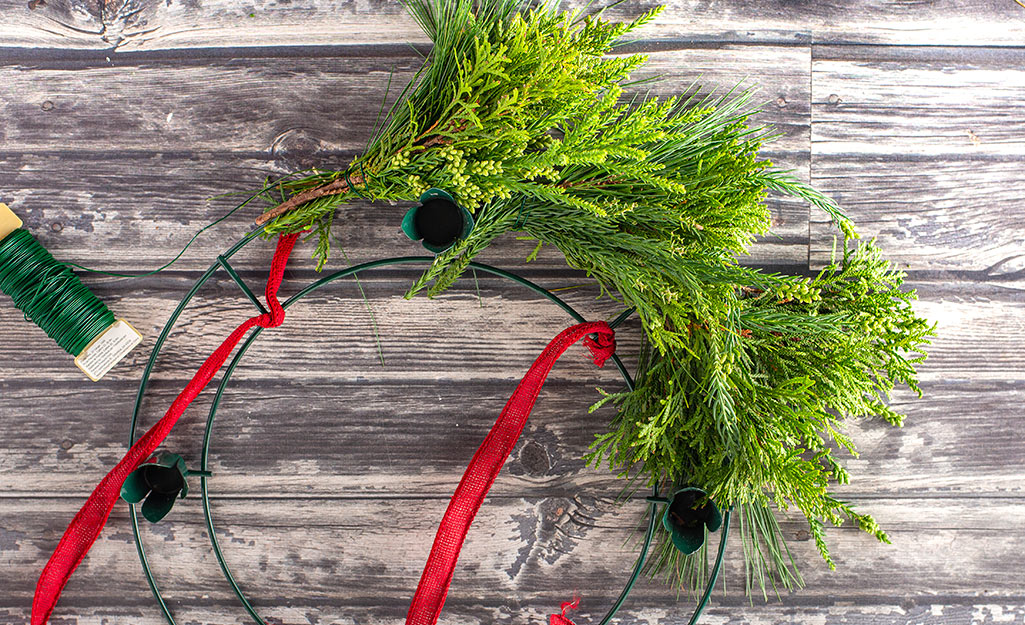 Form another bundle in the same manner and slightly overlap it across the end of the first bundle. Wire it in place.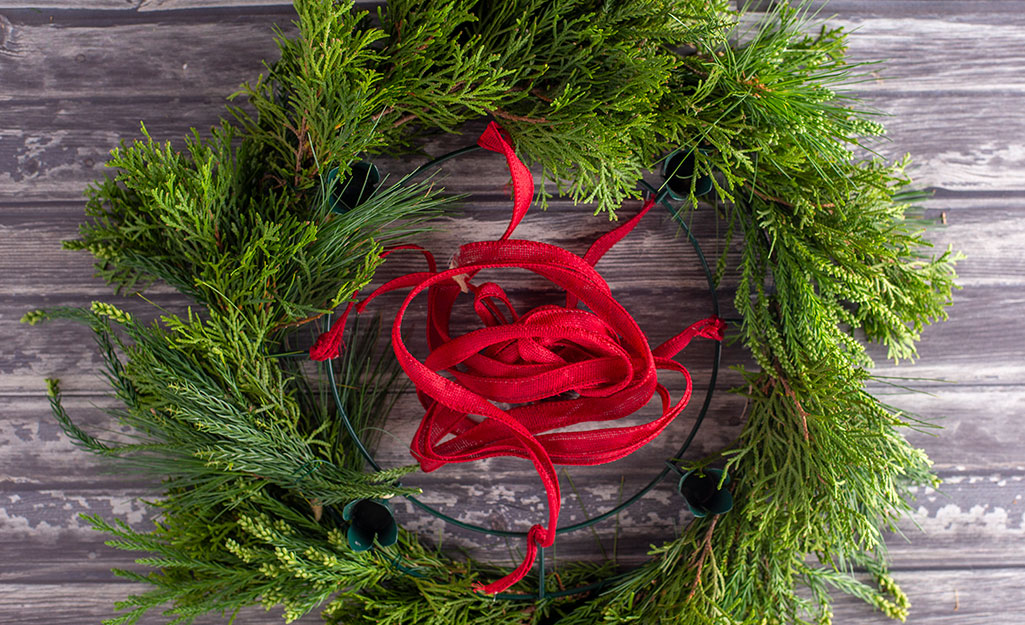 Continue around the wreath form until you reach the first bundle. Tuck the first bundle under the last one to finish off the wreath.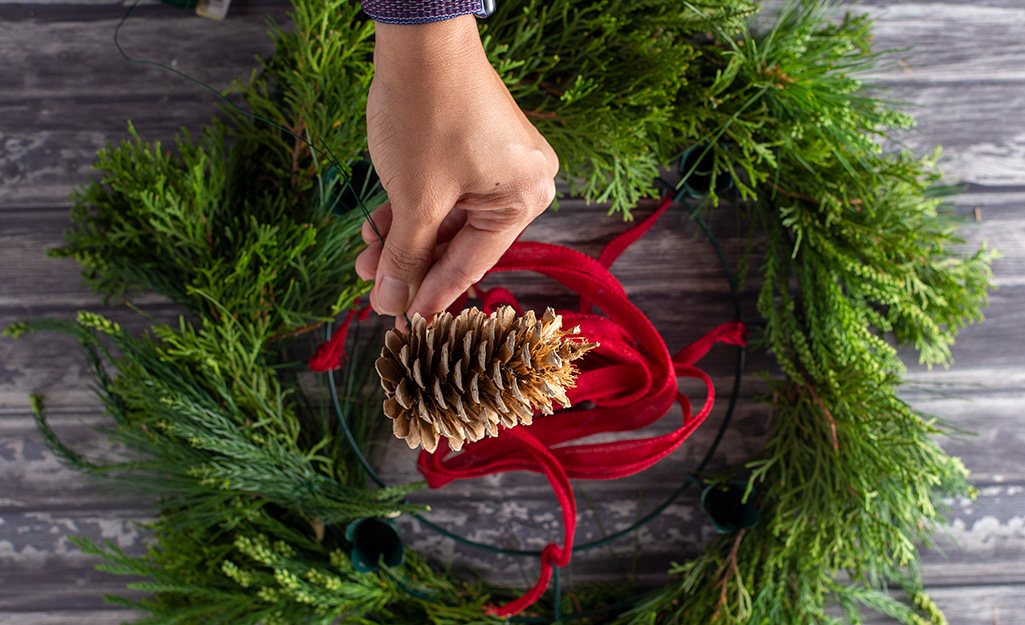 In order to add pinecones, you'll need to wire them. Cut a 10-inch length of paddle wire. Bend it in half evenly. Slip the wire around the bottom fourth of the pinecone and twist the wire together to secure in place. Now you can wrap the wire tail around the wreath form. Be sure to tuck the pinecones in between the greenery bundles to hide the mechanics. Hang the chandelier by tying the ribbon in an overhand knot at the top.
How to Care for the Evergreen Chandelier
This wreath will last for a couple of weeks, but the greenery will start to dry out. Lightly spritz with water daily to help the greenery stay fresh. Never use open flame candles for this project and turn off the flameless candles when not in use.