Project Guide
How to Make a Hose Guide to Protect Your Flowers
Time Required:

Under 2 hours

Difficulty:

Intermediate
---
Show of hands: Who has watered their garden and pulled just a little too hard to get the hose closer to the flower bed, and boom, decapitated the tender annuals on the corner? It's a familiar scenario, and luckily it's one with an easy solution. Hose guides, either purchased or crafted, will save your plants and add some style to your garden.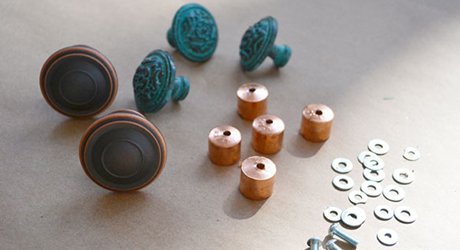 Snazzy hose guides are a cinch to make using copper pipe and cabinet pulls. A 5-foot length of ½-inch copper pipe yields three 20-inch hose guides. Add the decorative cabinet pulls of your choice, either new or vintage, and secure.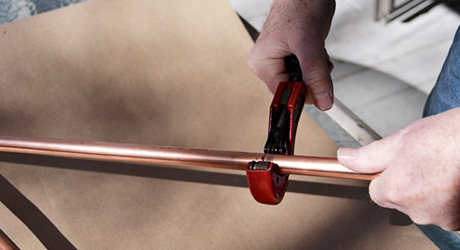 With a tape measure as a guide, mark off 20-inch lengths of the copper pipe. Use the pipe cutter to score and cut the pieces.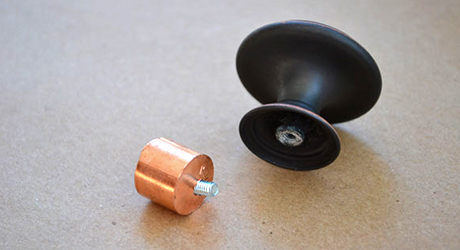 Using an 11/64-inch drill bit, drill a hole in the center of the copper pipe cap. A drill press makes this easy. Alternatively, stabilize the cap with pliers while you drill. Place the screw and washer through the cap, then screw onto the drawer pull.
Screw in the Cabinet Pull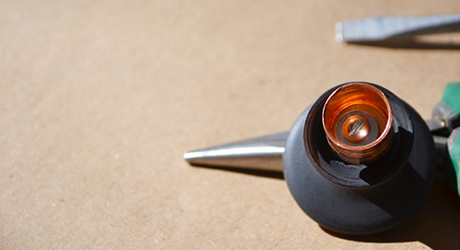 Place the screw and washer through the cap, then twist onto the cabinet pull. Fit the cabinet pull on top of the copper pipe.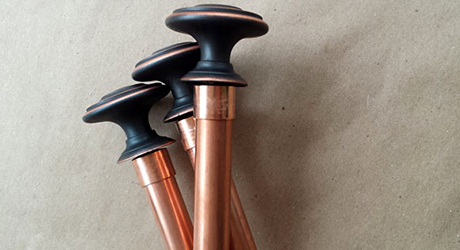 Make multiple hose guides too keep your flower beds stylish and protect the plants.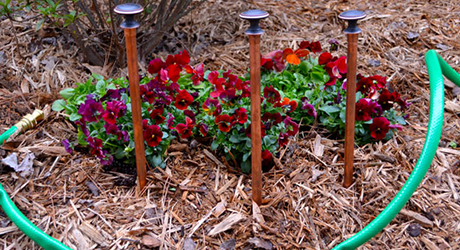 Set the copper hose guides on the corners of flower beds and around bushes where they will keep plants and shrubs safe from hoses. Use a rubber mallet to sink the hose guides deep into the soil.