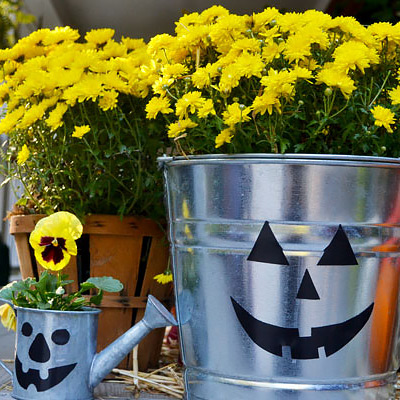 Turn a galvanized bucket into a jack-o'-lantern with this crafty cutout. Fill with fall mums and pansies in shades of yellow, red, orange and purple, and display on your front porch or patio.
The secret is flexible magnetic sheets cut into shapes to create funny and spooky faces.
Photos by Laura Mercer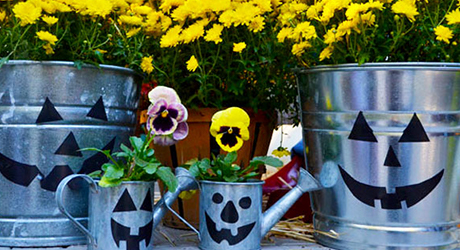 Look online to start finding inspiration for your flower pot. Decide if you want to make your jack-o'-lantern spooky or friendly. Then gather your supplies and get ready to draw.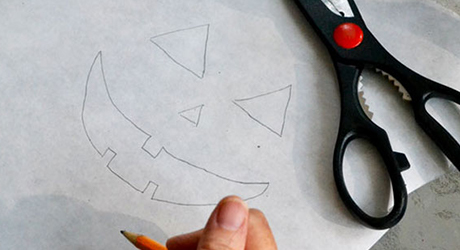 Begin by freehand drawing a jack-o'-lantern's eyes, nose and grin on the flexible magnetic sheeting.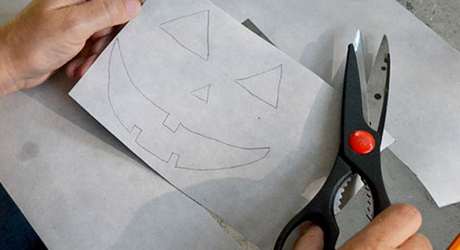 Next, use scissors to cut out the shapes.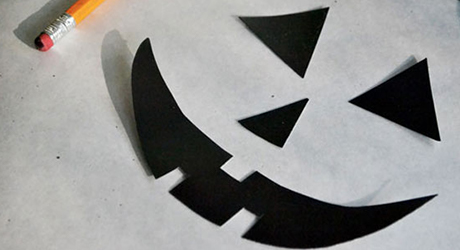 Peel off the backing of the magnetic sheeting so that both sides are black.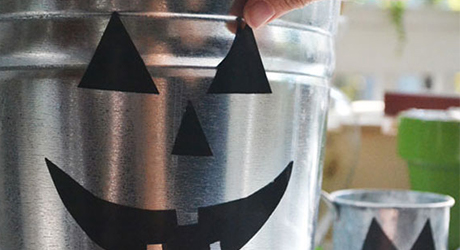 Now place the magnets on the bucket sticky side out. The magnets are easy to reposition if you need to adjust them.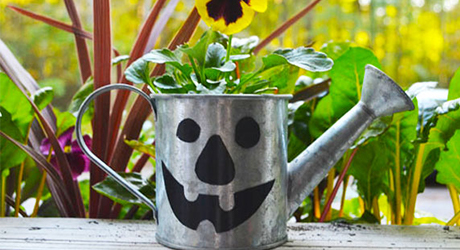 Once you make one of these, search your house and craft stores for potential metal containers.
A craft store watering can makes a perfect mini jack-o'-lantern to give as a Hallowen treat for a neighbor or friend. Just fill with a single pansy and a bit of sheet moss.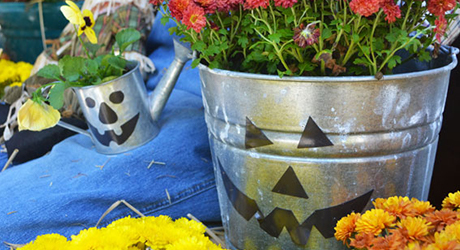 Play around with faces and flowers to create your own special Halloween display.
And when Halloween is over, just peel off the face parts and place them on a sheet of waxed paper and save for next year. (You could also just turn the bucket around so the magnets aren't facing forward.)
The Home Depot is your DIY headquarters. Looking for a product to complete your project? We have options to deliver online orders when and where you need them.
Explore More on homedepot.com