Time Required:

Under 2 hours

Difficulty:

Beginner
---
A wooden menu board adds a rustic touch to your cooking space. Whether you hang it in the kitchen for regular weekday meals or place it out back for your next big dinner party, this DIY display will tell everyone what delicious meals are being served.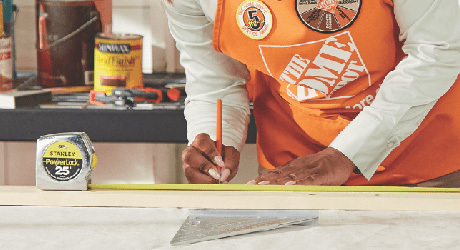 Using the measuring tape, measure and mark cuts on the boards according to the cut diagram below.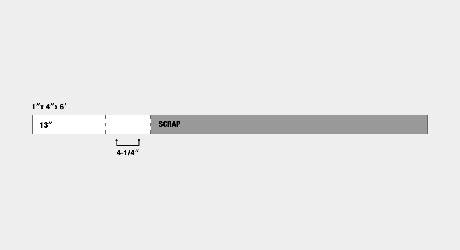 One 13-inch section from the 1- x 4-inch common board
Two 4 1/4-inch sections from the 1- x 4-inch common board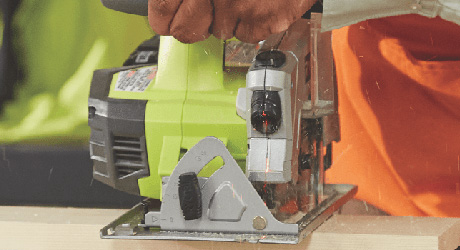 Use a circular saw to make the straight cuts on the board.
Tip: Use sanding block to smooth any rough edges.
DRILL HOLES AND BUILD FRAME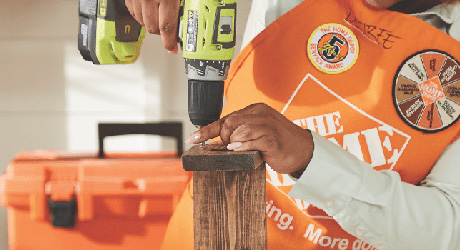 Drill a 1-inch hole 1 3/4 inches down each of the side boards (4 1/4-inch sections).
Make sure holes are centered.
Place side boards on each end of the 13-inch back piece with the holes on the front side.
Secure with wood screws into back piece.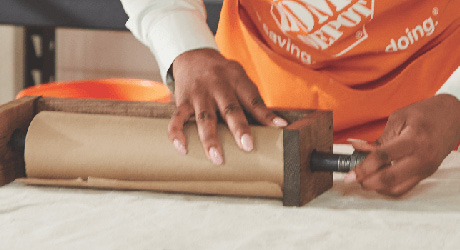 Place the pipe through the paper roll and through each side of the frame.
Secure with end caps.
Use mini clips to keep the paper weighed down.