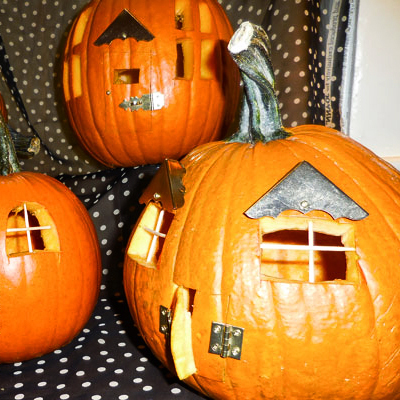 This mini pumpkin patch is a unique way to carve pumpkins and can be created in less than two hours.
Set it up on Halloween night by your front door. It will be a showstopper when all the trick-or-treaters arrive at your doorstep.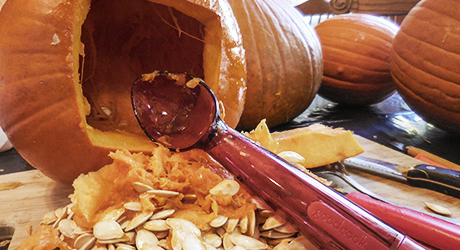 Clean and wipe down the pumpkins on the outside. Lay out some paper or a drop cloth on your work surface and place a cutting board on top.
Carve out a square opening into the bottom of the pumpkin and remove all seeds and pulp.
Accessing the seeds this way means you won't have to worry about the stem cap shrinking and falling into the center from the top.
2
Cut Out Windows and Doors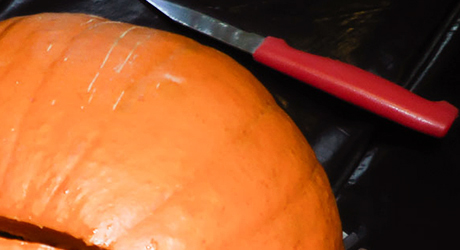 Carve out windows and doors in all the pumpkins for your village, but set the carved plugs aside.
When you're carving pumpkins, create big and small windows or even shapes, such as moons and stars. Try carving some pumpkins from the side for an interesting effect.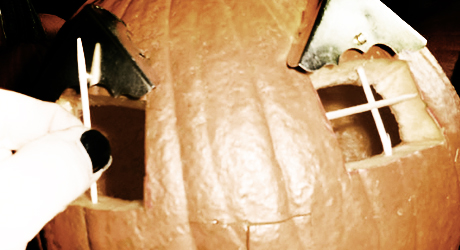 Use the toothpicks to create mullions, or bars in the windows. Add decorative corner brackets to the pumpkins like awnings above the windows. Secure them with screws.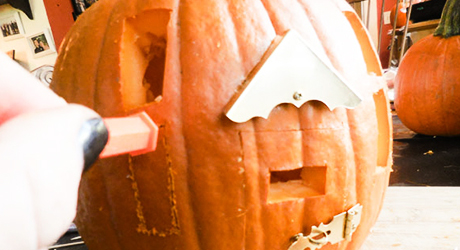 With a screwdriver, carefully attach tiny hinges and add latches to the doors. Don't forget a corner bracket above the doorway.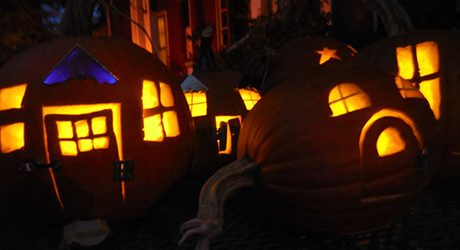 Now all you need to do is wait until dark, then light up the village using LED candles inside. Trick-or-treat!
Check out other ideas for Halloween, such as our DIY sugar skull flowerpots and painted pumpkins tips.
TIP:
Having paper towels and a trash bag nearby will help contain the pumpkin pulp and seeds.
Explore More on homedepot.com