Project Guide
How to Make a Paver and Pebble Pathway
Time Required:

Over 1 day

Difficulty:

Intermediate
---
Adding a decorative paver to a pathway is a small enhancement that will make a big impact. River rocks or pond pebbles offer a natural and charming touch to any outdoor space.
Use this guide to learn how to make a paver and pebble pathway in about one weekend.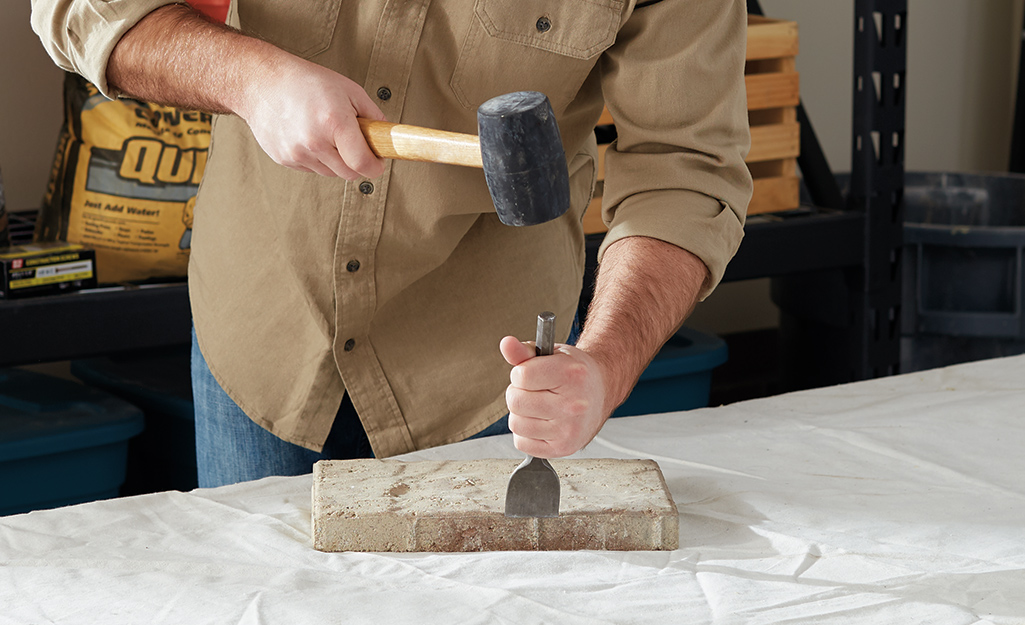 Measure the space where you plan to put the DIY pavers. If the pathway you're making differs from the one shown here, you may need to adjust your measurements or use different tools.
First, make a mold from wood to hold some ready-mix concrete.
For our project, we left 19 one-inch thick, 5/8-inch square unpaved spaces in a path of ready-made pavers. Our DIY pavers will go into those spaces.
The DIY pathway paver should be 19 1/2-inches square. Use a chisel to remove the interlocking nubs of the surrounding ready-made pavers so you'll have room for the one you're making.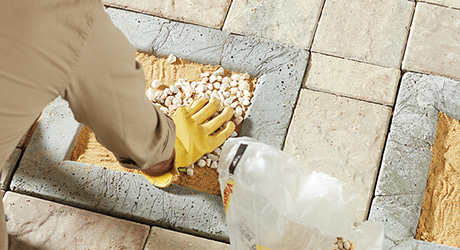 After the concrete dries completely, use a screw gun to remove the screws from the 1- x 3-inch pieces and carefully take out the finished paver.
Add a layer of sand to the ground space and smooth it to make it flat and level.
Add an even layer of landscaping rocks, such as river rocks or pebbles. Repeat the steps, adjusting the amounts of materials you need, to make as many more DIY pavers as desired.
Add a decorative element to your home when you learn how to make a paver and pebble pathway. First, chisel off the nubs of a paver so it will fit into your path. Use a circular saw to cut a 19 1/2-inch square and 12-inch square from 3/4-inch plywood.
Screw the smaller square to the center of the larger one. Cut two 21-inch and two 19 1/2-inch segments from a common board. Attach the outer edge of the 19 1/2-inch square one inch above the board to make a mold.
Pour concrete into the mold and let it dry. Remove the screws and finished paver. Level a layer of sand over the ground space. Finish by adding river rocks or pebbles.
Looking for a tool to complete your project? The Home Depot delivers online orders when and where you need them.