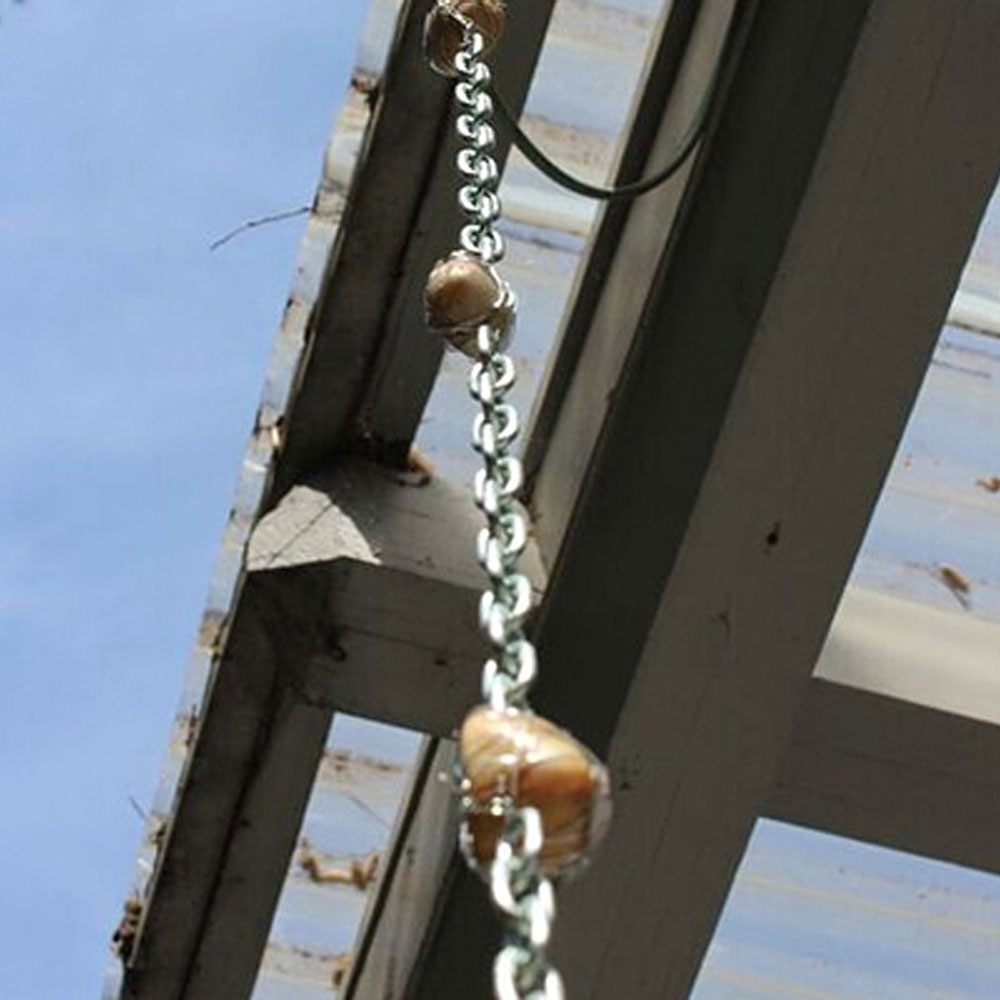 Charming and functional, rain chains are an alternative to downspouts. Unlike downspouts, however, they are more like outdoor sculptures. Place them where guests can see your new work of art.
A well-placed rain chain directs water from the roof so the ground below doesn't erode or collect water. Place a rain chain at every corner of your house.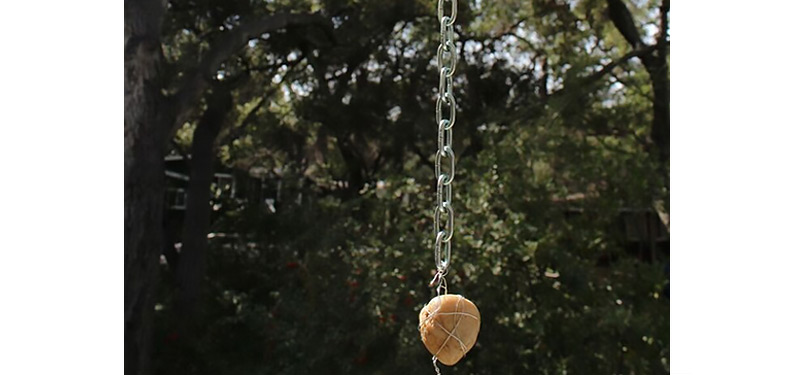 Measure the distance from your roof or gutter to the ground for chain length.
Cut the chain into 6″ segments.
Wrap a rock or pebble with steel framing wire, leaving a little extra on each end to connect to the chain. Apply super glue to the wrapped wire so it doesn't come undone. Let the glue dry completely.
2
Add Stones, Wrap with Wire and Glue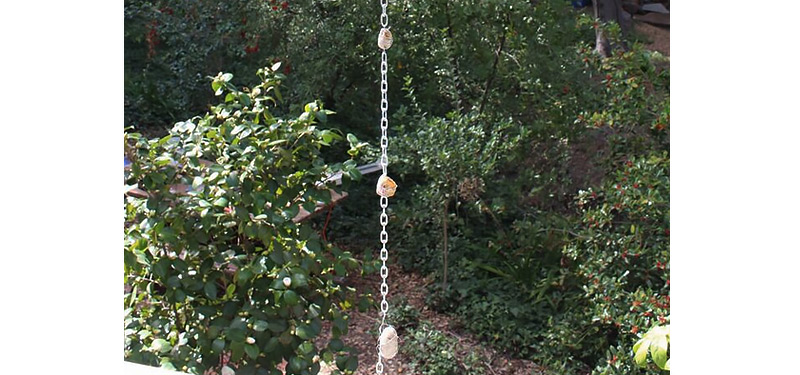 Attach excess wire on each side of the rock to two separate chain segments. Repeat using all chain segments.
Cut excess wire.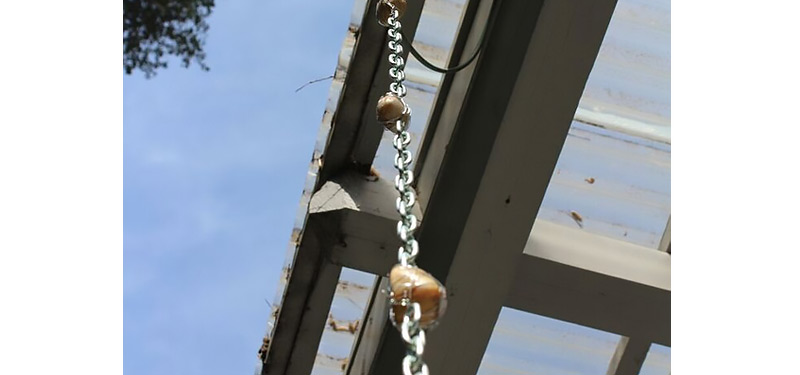 Drill a pilot hole in the roof and hand screw an eye hook into it. Hang the chain using an S-hook.
Shop this Project
Explore More on homedepot.com