Project Guide
How to Make a Stacked Tote Tower
Time Required:

Under 2 hours

Difficulty:

Beginner
---
Getting organized can be a challenge. This guide will show you how to build a stacked storage tower you can use to stash away everything from toys in the playroom to baking supplies in the kitchen. Stain or paint the wood frame and you will have a handy storage solution that blends into any decor.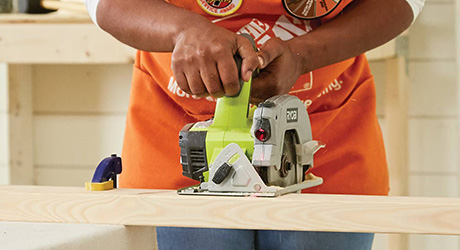 Using the measuring tape, measure and mark cuts on the 2- x 4-inch x 8-foot studs according to the cut list.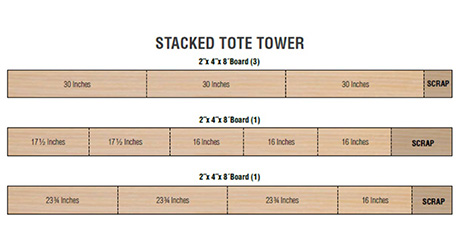 Use a circular saw to make the straight cuts on the studs.

Use the sanding block to smooth any rough edges.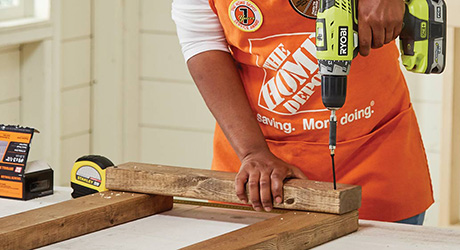 Lay two 30-inch boards vertically so that they are 17½ inches from outside edge to outside edge.
Attach one 17½-inch board across the top of the vertical boards so that it's flush to the outside and top edges.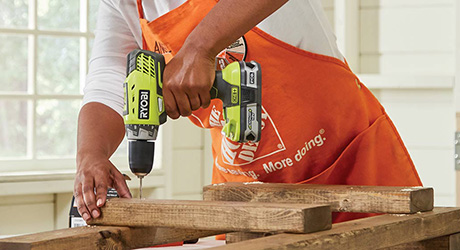 Flip assembly over and place two 16-inch boards across the frame; set one board 10 inches from the bottom and the other 2½ inches down from the top.
ALIGN BOARDS WITH HAND-DRAWN PICTURE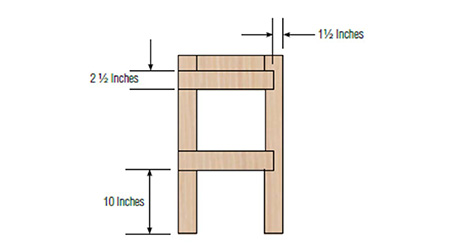 Align boards so that one side is flush and the other side is offset 1½ inches, as in the diagram below.

Repeat steps to build a mirror image opposite side.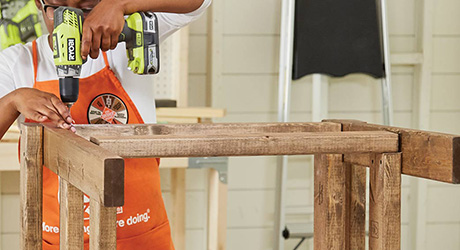 Place two 23¾-inch boards on end flush with the 16-inch cross boards and secure to each of the sides. These create the stops for the plastic bins.
Turn the final 23¾-inch board on its side and place between the front legs flush with the bottom of the legs. Secure with screws.