Project Guide
How to Make a Terra Cotta Santa Pot
Time Required:

Under 2 hours

Difficulty:

Beginner
---
It's time to show your holiday spirit with some decorations that are sure to bring smiles to everyone. Did you build a Terra Cotta Snowman last year following our instructions? Read on to learn how to create some frosty friends for your terra cotta buddy.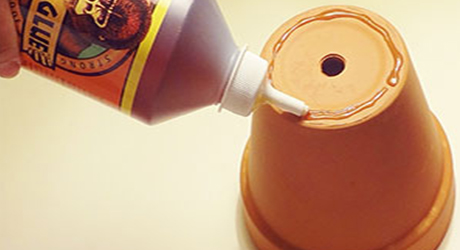 Glue your terra cotta pots in a top to bottom/bottom to top pattern to resemble a standing figure. Follow the instructions on the Gorilla Glue exactly and don't overdo it as the adhesive will expand when dry.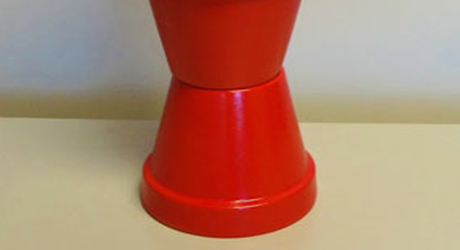 Spray paint the pots red and let dry completely. Using spray paint instead of brushing on acrylic paint gives the pots a uniform finish.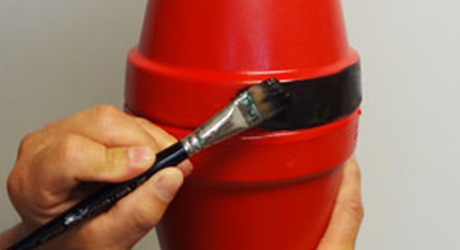 Pull out your acrylic paints and brushes. Paint two black half moons on the bottom pot to represent Santa's boots, and paint on a wide strip on the third pot for a belt.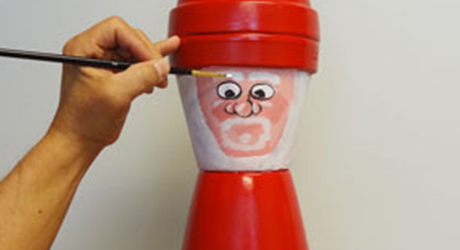 Now get to work creating Santa's twinkling eyes, rosy cheeks and cherry nose. Paint white all around the back of the second pot for his hair, and add a sparkling gold belt buckle. (Helpful hint: For more detailed work, wait until the base layer of paint is completely dry, then use a fine-tipped permanent marker or paint pen to draw in features.)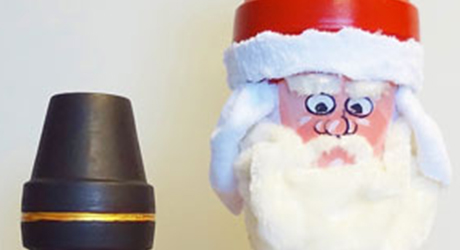 Stretch out the polishing bonnets and cut to form a fluffy beard and hair. Stick to the still wet paint or use a few small drops of glue to attach to the pots.
Now that you've got the hang of it, stretch your yuletide creativity to the max and create some other potted pals. Try our snowman from last year, or try your hand at a nutcracker!
Editing by Emmaline Harvey