This DIY project will teach you to build a handy wooden caddy as a holder for indoor veggie and herb plants. Not only does it offer a lovely rustic decor element to any room, but you can use the caddy to easily move around your indoor potted edibles for watering or to catch the best of the sun filtering into the room. In addition, you'll be increasing your comfort and skill with common carpenter tools such as a circular saw, drill and sanding block.
With all your tools and materials in place, this project should take about 30 minutes to complete.

Review the cut list, making note of the measurements, cut indicators and scrap wood.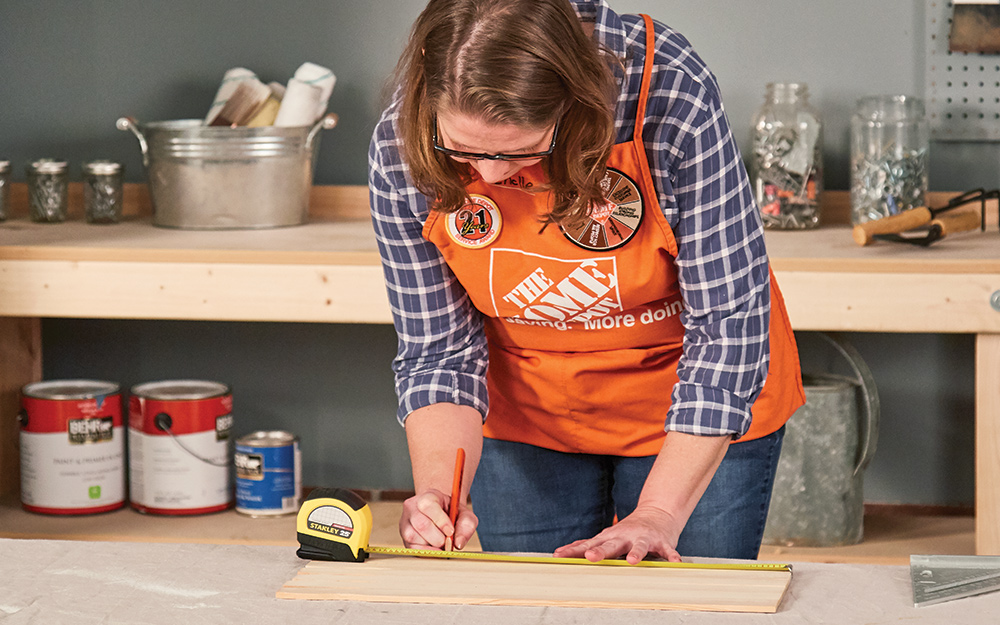 Using the measuring tape, measure and mark cuts on the wood and according to the cut list.
Tip: Cut pieces one at a time then measure and mark the next piece off the remaining scrap to ensure that all pieces are correct in size.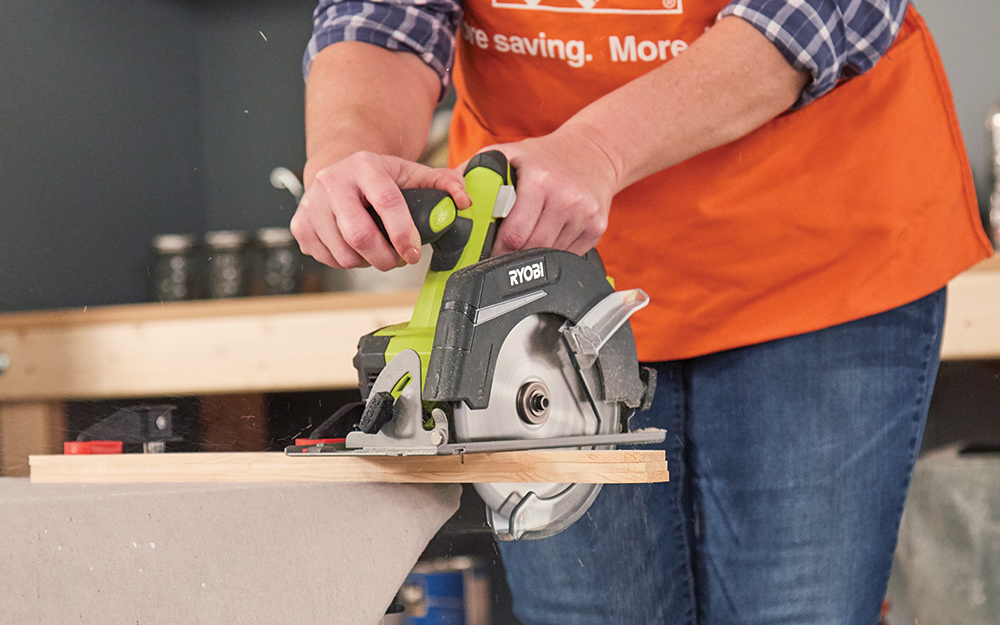 Use a circular saw to make the cuts on the wood.
Use the sanding block to smooth any rough edges.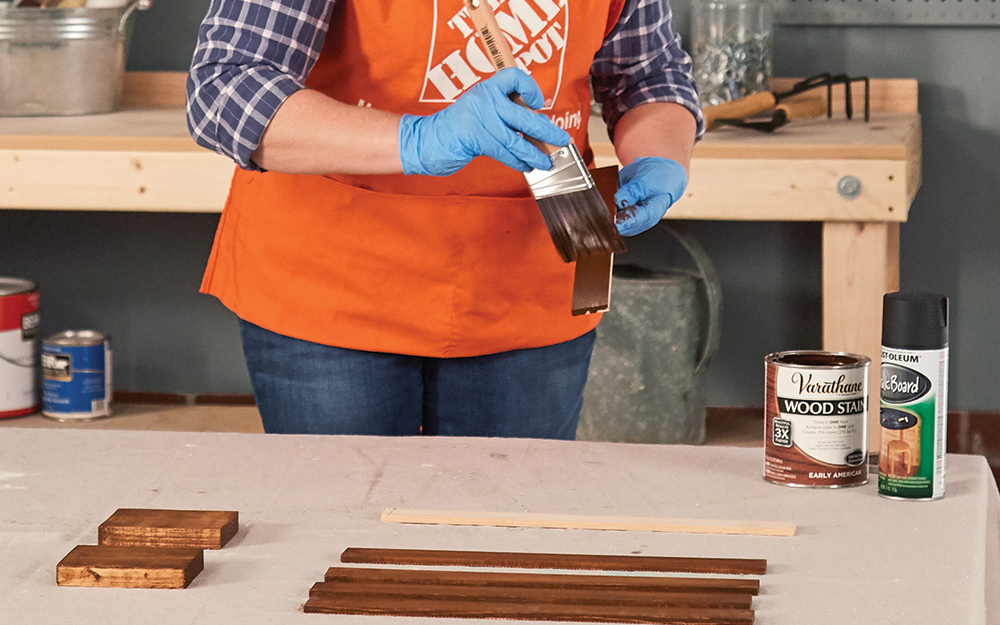 Stain or paint boards prior to assembly if desired. 
Spray one slat with chalkboard paint (this will be the top slat on one side).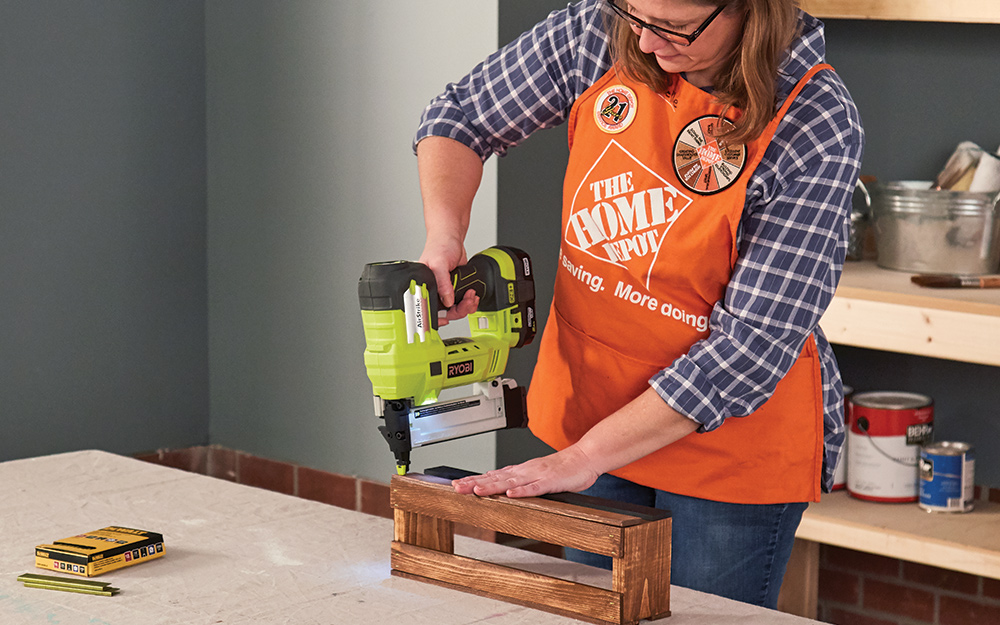 Place two slats flush to each edge on the bottom of the wood ends (along the long side). Attach with two staples into each side (this creates the bottom of the caddy).
Flip the base 90 degrees and attach two more slats flush to each end (this creates one side). Attach with two staples into each side.
Flip the base 180 degrees and repeat (this creates the final side).
Tip: Make sure one of the top slats on the side is the one painted with chalkboard paint.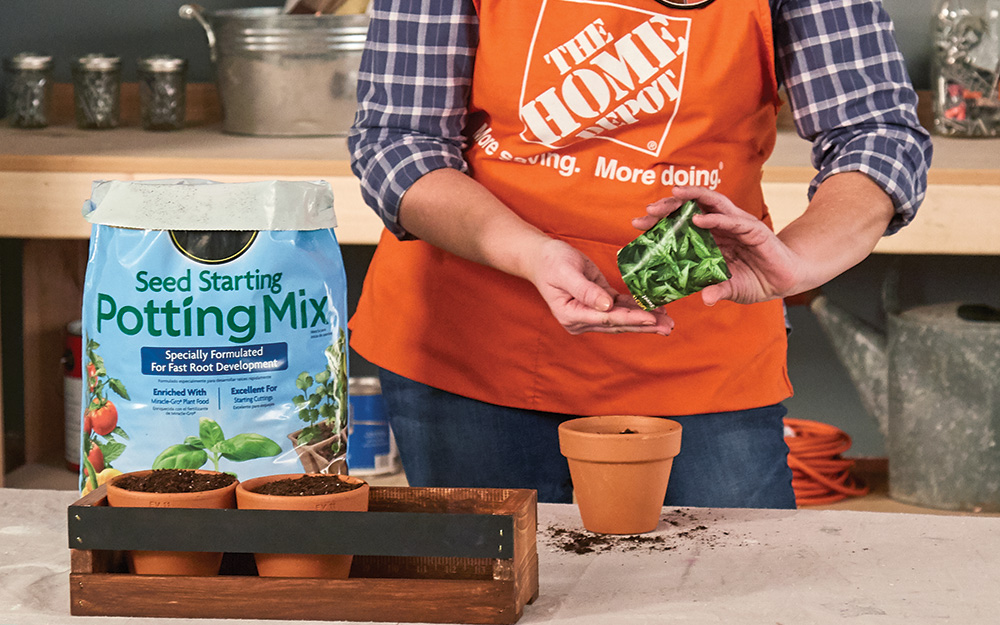 Fill each pot evenly with potting soil. Place each plant in a different pot according to the seed pack instructions. Place pots in caddy and place caddy in windowsill.
Write name of each plant on chalkboard paint covered slat to help identify them as they grow.
Explore More on homedepot.com