Project Guide
How to Make a Witch Hat Door Hanger
Time Required:

Under 2 hours

Difficulty:

Beginner
---
Every harvest and Halloween display needs a personal touch, and this enchanting witch hat door hanger is just what witch doctor ordered. See below for guided instructions on how to make your own this season.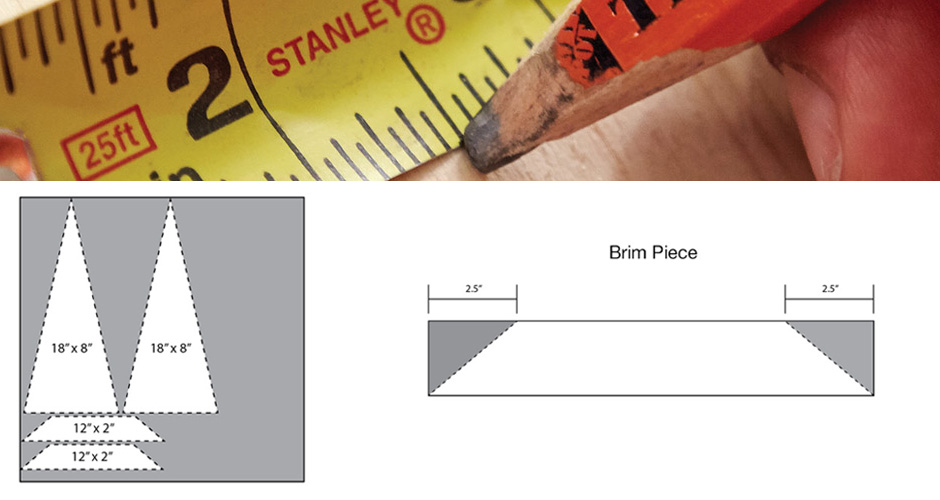 Cut List:
Two 18- x 8-inch triangle pieces (hat)
Two 12- x 2-inch trapezoid pieces (brim)
Cut Diagrams:
Cut the following pieces out of the 2- x 2-foot sanded plywood.
Measure and Mark:
Using the measuring tape, measure and mark cuts on the plywood according to the cut list.
For the brim piece measure 2 1/2 inches down each end and make a mark.
Connect the mark to the opposite corner as shown (see diagram).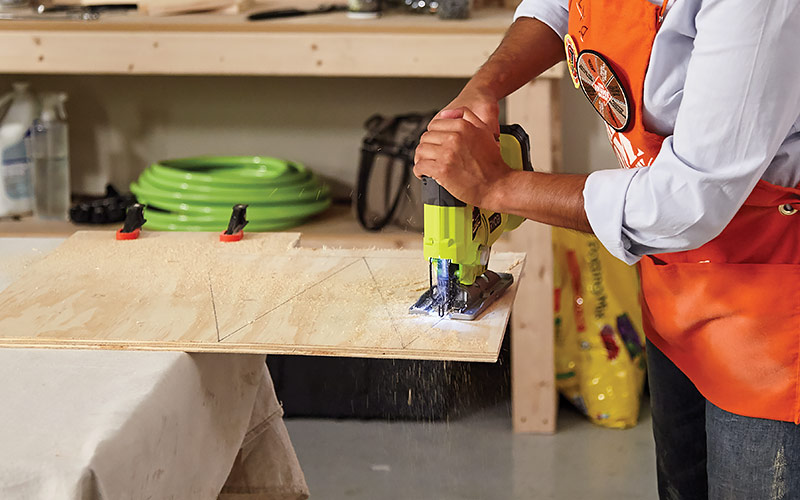 Use a jigsaw to cut out the shapes on the plywood.
For the brim piece, start with a rectangle then use a jigsaw to cut the corner pieces and finish the shape.
Tip: Use a sanding block to smooth any rough edges.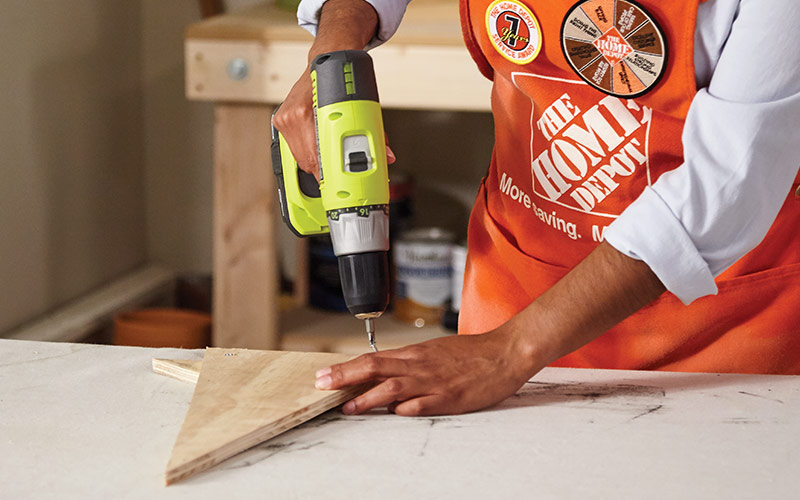 Place the brim so the shorter side is facing up.
Center the hat piece on top of the brim so that the bottoms are flush.
Attach with wood screws through back into the brim piece.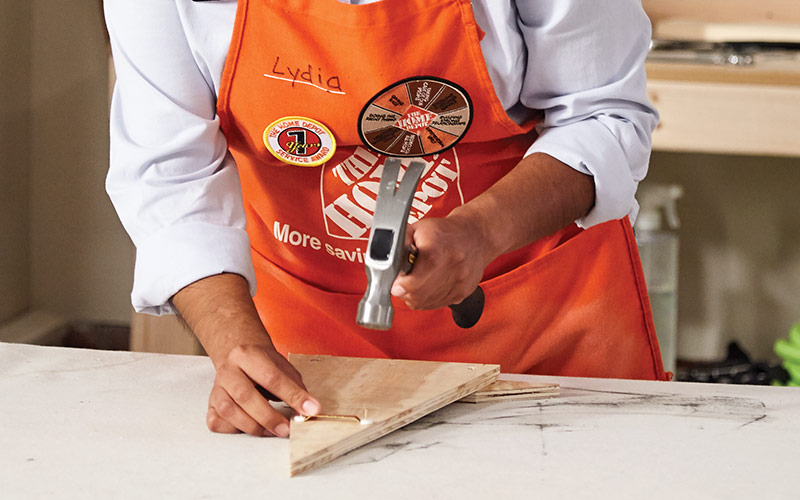 On the back side of the hat, nail the sawtooth hanger, centered, towards the top of the point.
Hang and enjoy.