This wooden doormat can be made in only a few easy steps. Simply grab the tools and materials needed and get to building! Follow the instructions in this guide to create a cute wooden doormat for your front of backyard. Or give it to someone as a handmade gift!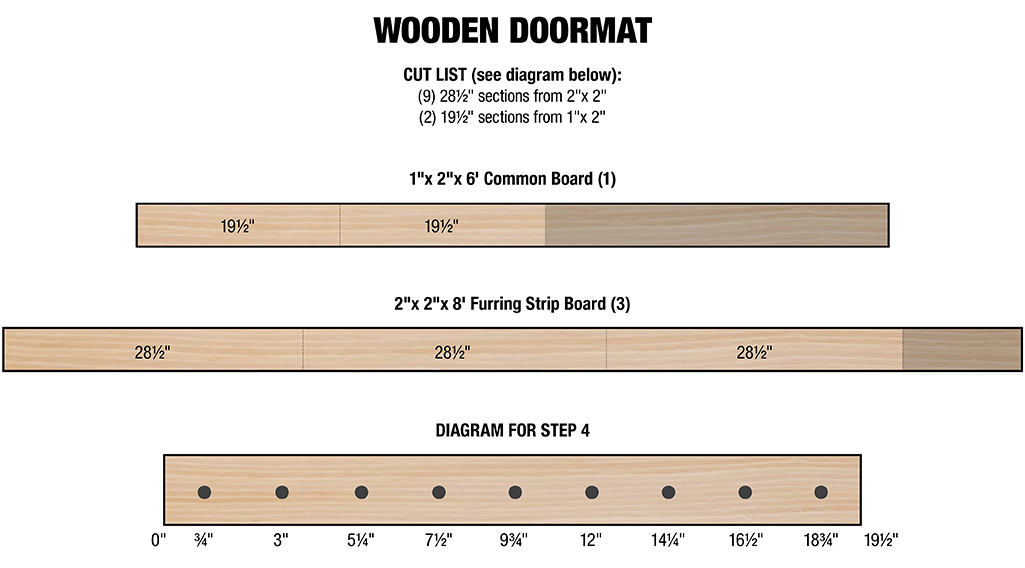 Refer to the cut list to correctly cut your pieces of lumber to create your wooden doormat.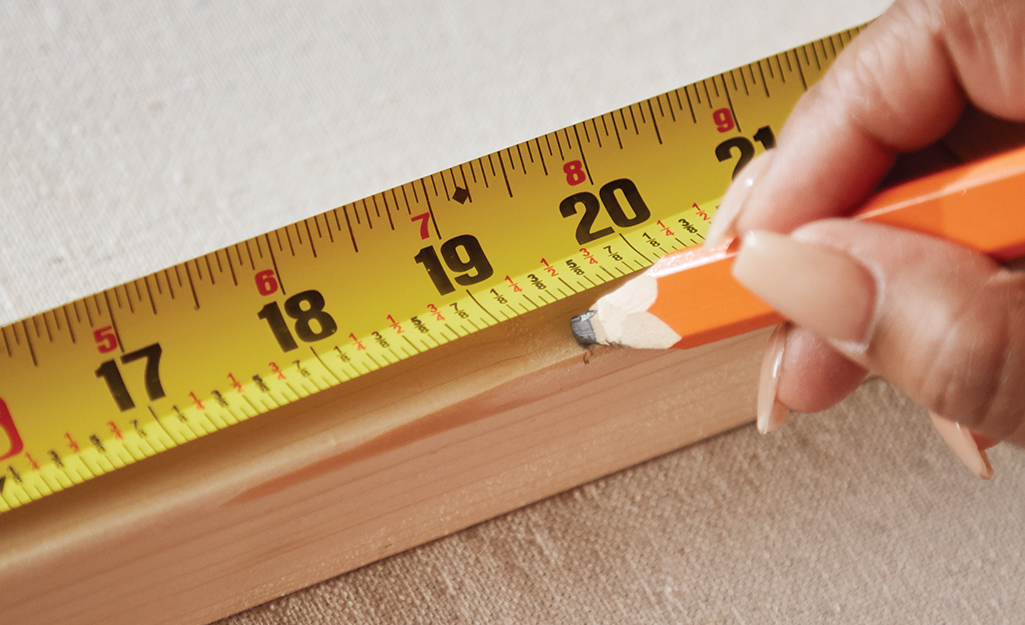 Using the measuring tape, measure and mark cuts on the wood according to the cut list.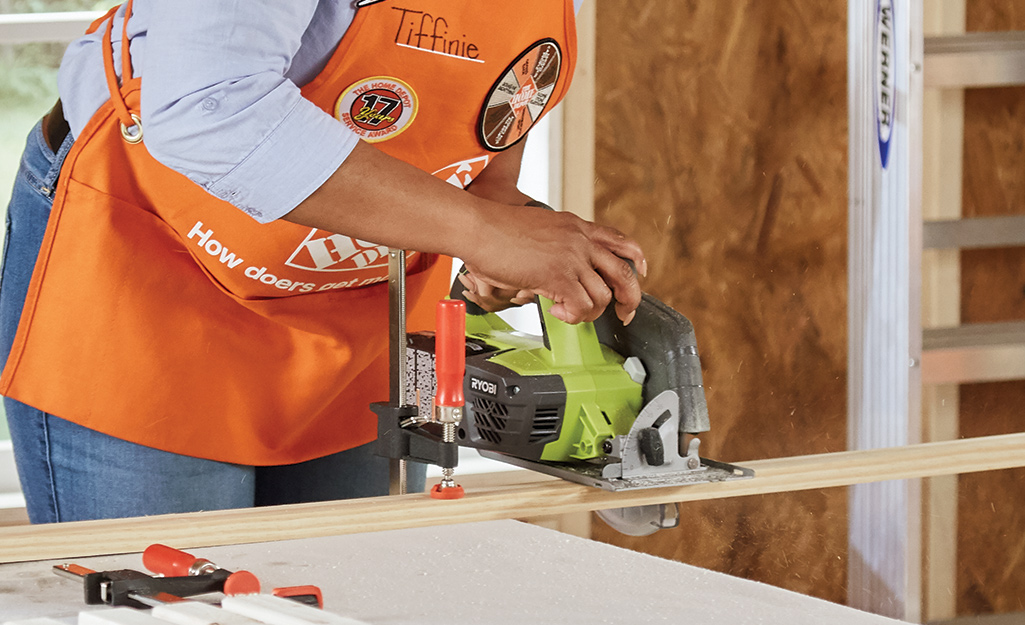 Use a circular saw to make the cuts on the common boards.  

Tip: Use a sanding block to smooth any rough edges.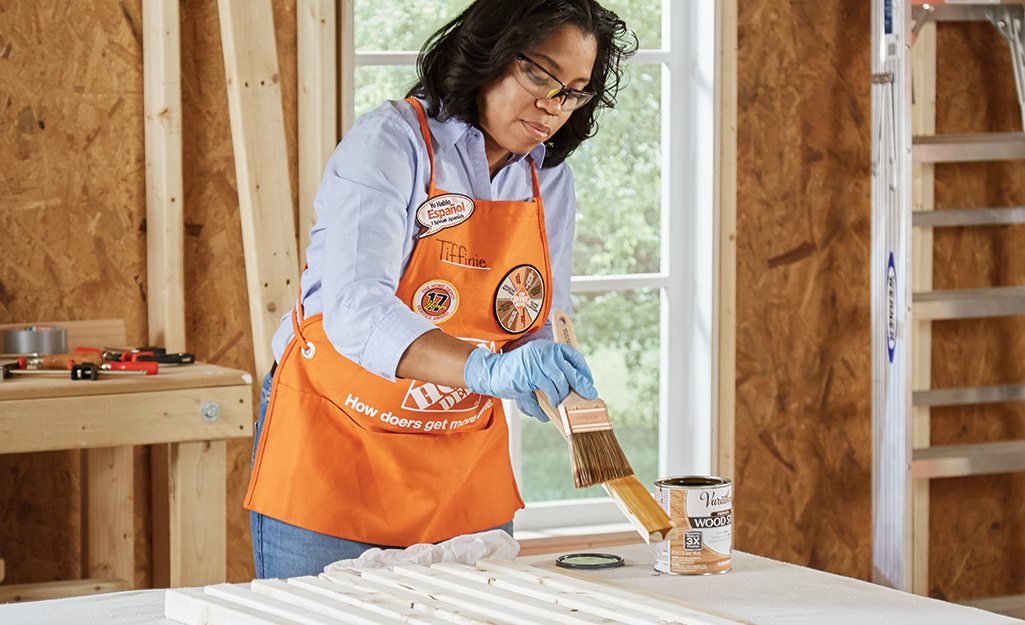 Before assembling your boards, add that little extra something by staining or painting them. The stain or paint color are all up to you, but also completely optional.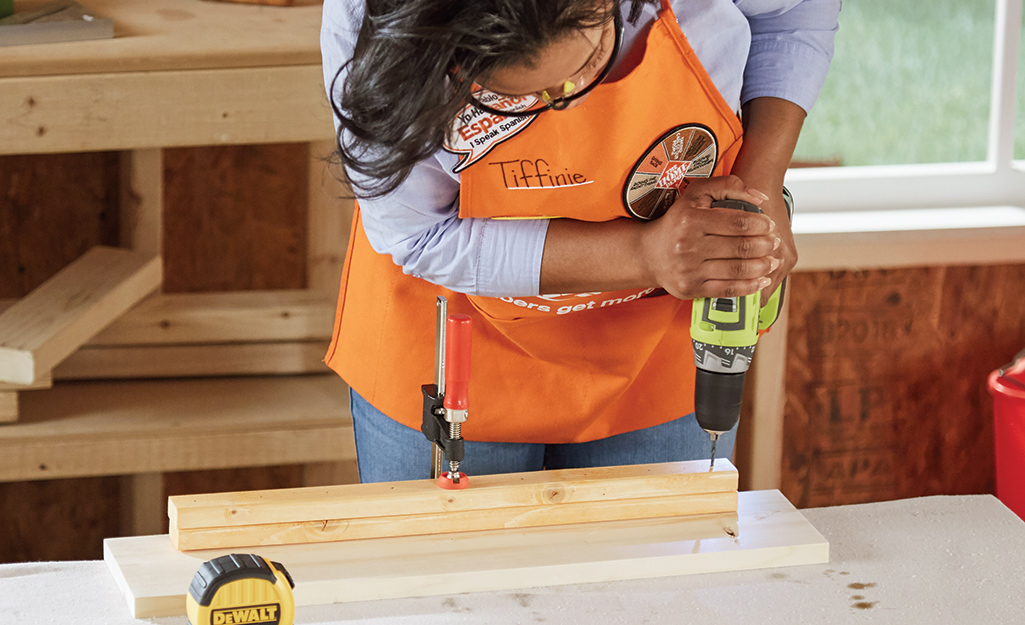 On each of the 19 1/2-inch side pieces, mark holes for pre-drilling. These holes should be centered and spaced so that the first hole is 3/4 inches from the end and there is 2 1/4 inches between each hole for a total of nine holes. 
Using a drill and 1/8-inch drill bit, drill holes on each of your marks through the boards.  
Mark the center of the ends of your slats and pre-drill a hole in each end of each slat. Make your holes about 3/4 inches deep.
Tip: Once you mark one board, you can use it as a template to mark the other board.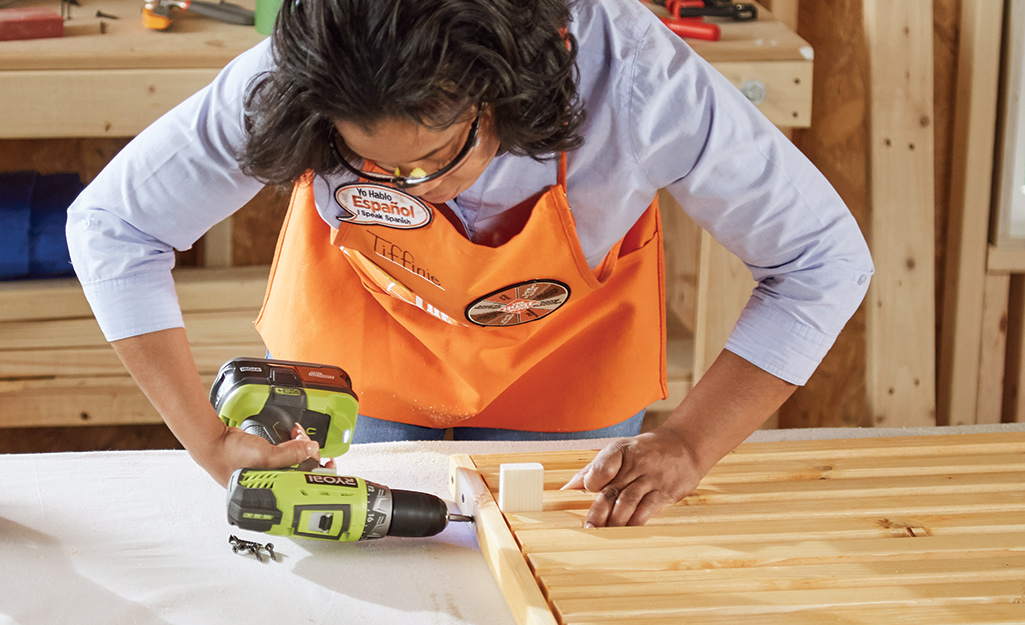 Once you have everything drilled, you're ready to assemble. 
Place slat between each side so that the holes align and attach with screws. 
Use a small piece of wood scrap as a spacer as you insert the screws to help brace the slats.
Repeat by placing slats one after another until mat is complete. Boards should be centered and evenly spaced.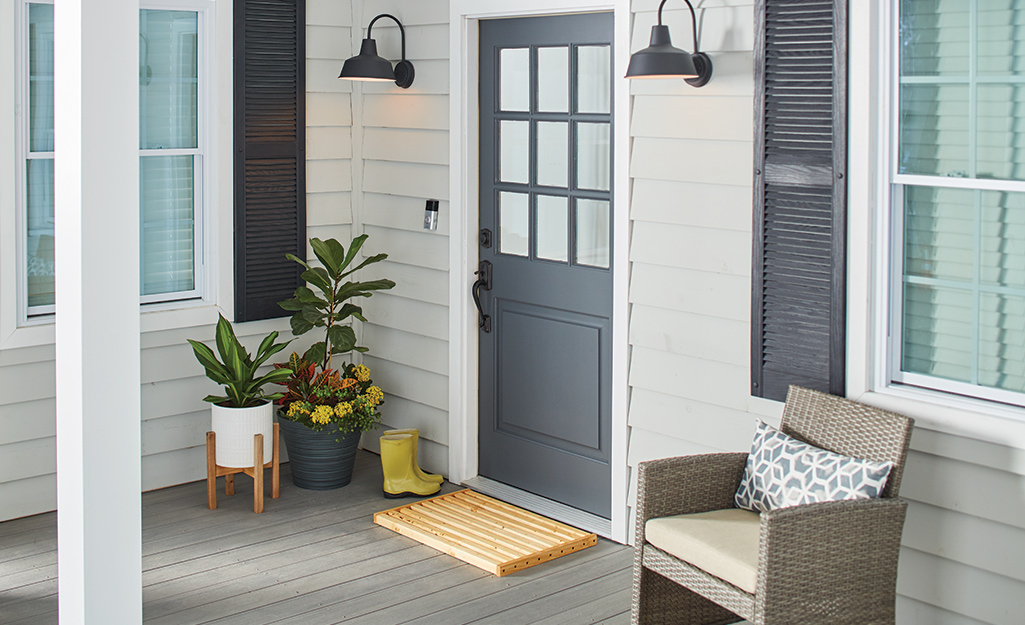 Once you've completed all steps, you're done! Place your wooden doormat on your front porch or wherever one is needed.
Explore More on homedepot.com