Project Guide
How to Make an Illuminated Star
Time Required:

Under 2 hours

Difficulty:

Intermediate
---
Stars are an essential part of Christmas, so try your hand at this project from Martha Stewart and make your holiday that much brighter.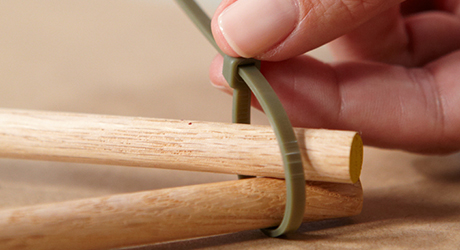 Secure the outer and inner five points with zip ties.
Trim the zip tie ends.
DRAPE STRING LIGHTS ALONG DOWEL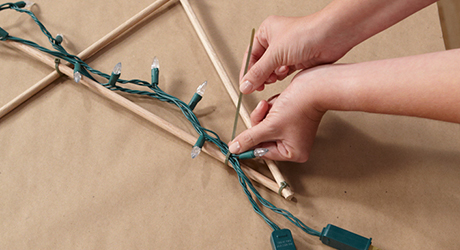 Secure the plug end of the string lights to the point of the star with a zip tie.
Drape the string lights along the length of the dowel, staggering the strands so the lights are more visible.
Secure at each end with a zip tie.
Repeat along each dowel until the star is outlined completely.
Trim the zip tie ends.