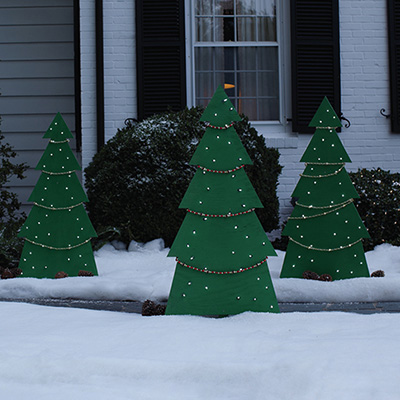 Making a Christmas tree yard decoration is a fun project for the whole family. This project can be tackled in a couple of hours and children of every skill level can help personalize the trees with decorations. Get started by downloading a PDF version of this project, and then follow the steps below and see how easy it is to complete.
Safety: Wear gloves and eye protection when working with a jig saw.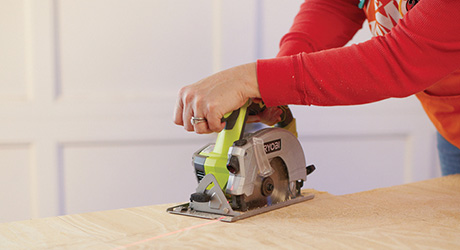 Use a circular saw for larger, straight cuts, and a jig saw for curves and finer cuts.
Sand any rough edges of the plywood.
Safety: Be sure to stay clear of the table edge when cutting.
3
CUT AND ATTACH YOUR POST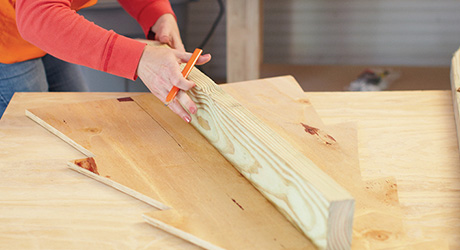 Cut the 2 x 4-inch board about 8 inches shorter than the top of your tree, and allow about 10 inches to extend below the tree.
Cut the bottom into a point that will make driving your tree into the ground easier.
Attach it on the edge down the center of the back of the tree using 3-inch deck screws.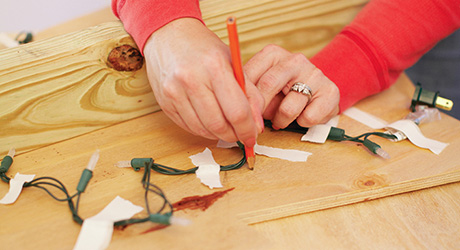 Use a little tape to lay out your pattern, then mark the holes with a pencil.
Use a small drill bit to make pilot holes from the back side.
Then, choose the right drill bit that will accommodate your bulb size, and drill the final holes from the front side to minimize splintering.
Smooth edges with a sander.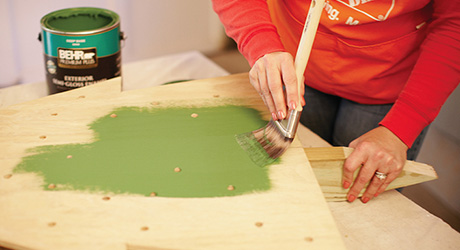 Paint or stain your tree, using two coats.
Let dry completely before proceeding.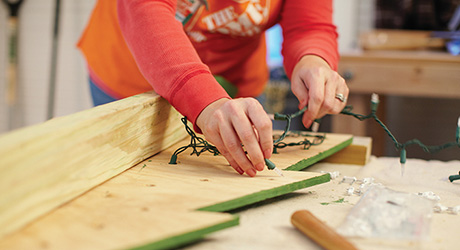 Insert the lights through the pre-drilled holes from the back, and use staples to secure the wiring to the back of the tree.
Tip: Prop up your tree with scrap 2 x 4-inch boards so your lights can poke through without damaging the bulbs.
Find a spot for your tree, then use a sledgehammer to drive the post into the ground.
Tip: Don't strike the post directly. Use a scrap piece of 2 x 4-inch board as a buffer, and you won't damage the post.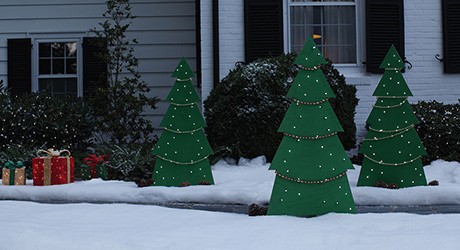 Add some final touches to your tree using garland or ornaments, and you're ready to welcome the holidays!
Explore More on homedepot.com