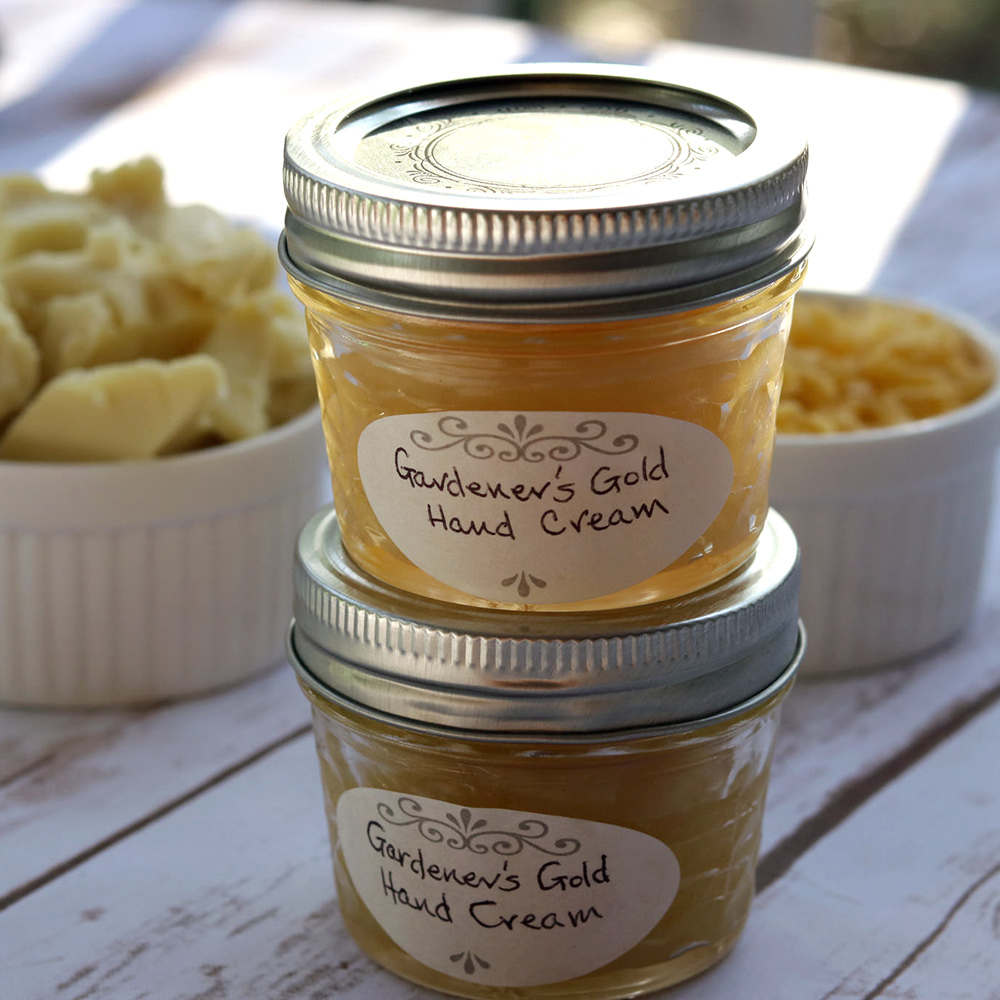 It's often said that gardeners' hands are their best tools. Even if you routinely wear gardening gloves, playing in the dirt can be hard on your hands.
Restore moisture and massage away minor pains with this homemade hand cream made from shea butter and almond oil. It's scented with calming lavender essential oil, but you can use your favorite oil, or go without.
Fill small Ball jars with this soothing balm and give to your friends, family, teachers, fellow gardeners or anyone who has been a "helping hand" through the year. We call it "Gardener's Gold" because of the rich yellow color.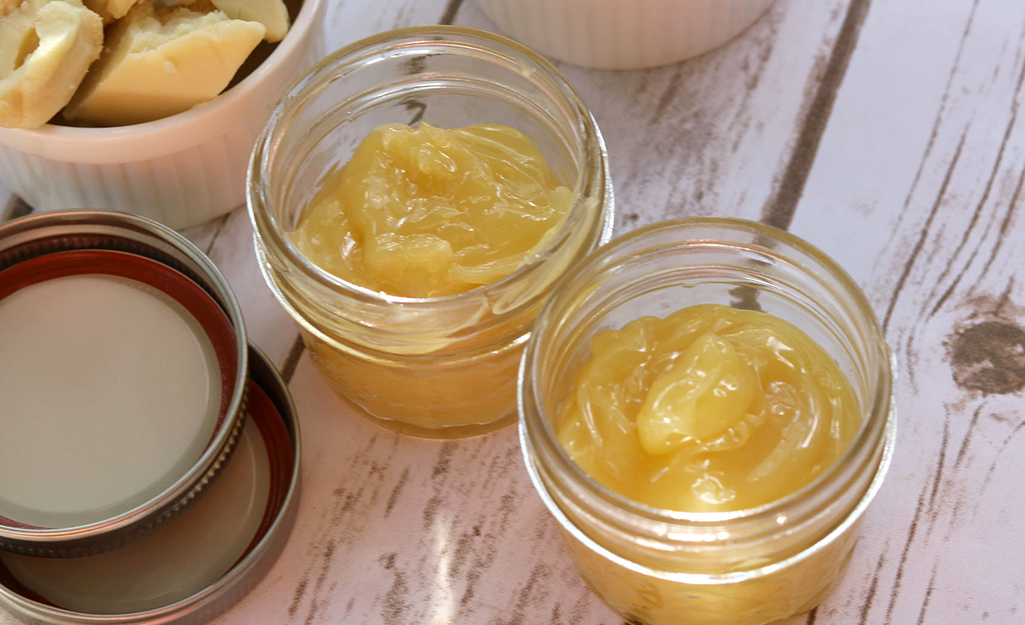 GARDENER'S GOLD HAND CREAM
Yield: 1/2 cup hand cream, enough for two (4-ounce) jelly jars
Time: 1 hour or less
INGREDIENTS:
1/2 cup shea butter
2 tablespoons beeswax
1/4 cup sweet almond oil
10 drops lavender essential oil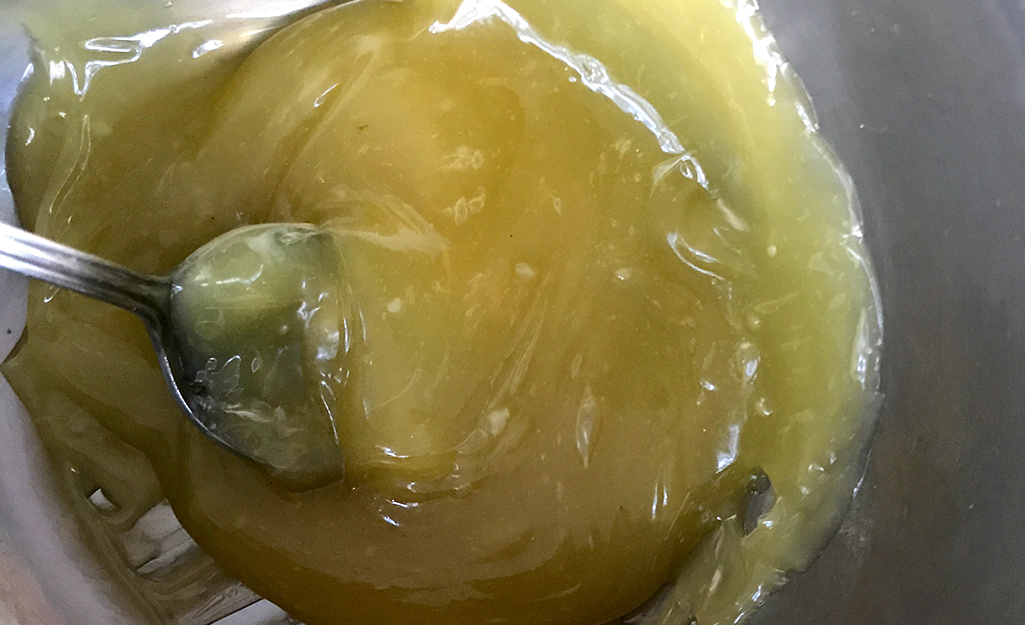 Set up a double boiler with gently simmering water over low heat. Melt shea utter, beeswax and almond oil. when melted, remove from heat and let cool for 10 minutes.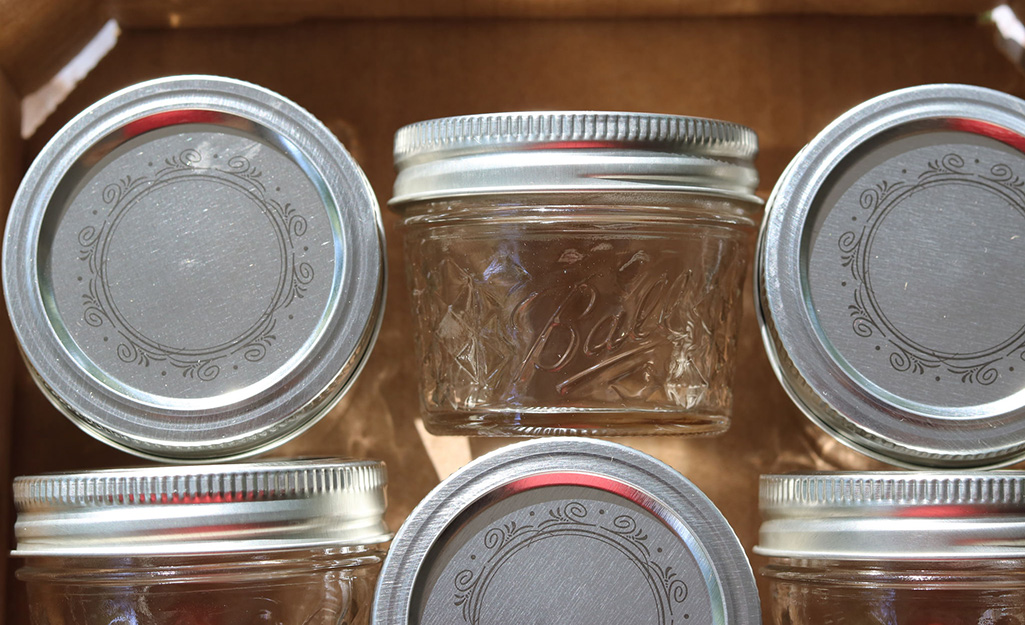 Pour the mixture into jars and set in a cool place. A 4-ounce jelly jar is the perfect size for gardener's hand cream. (This recipe makes enough for two four-ounce jars).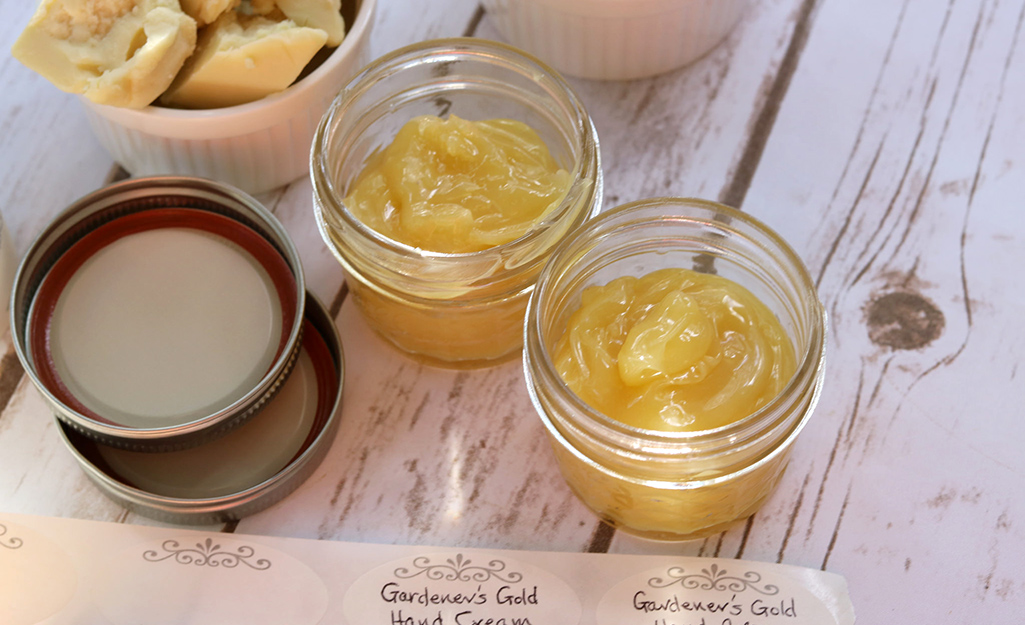 Label jars and give them to your gardening friends.
Explore More on homedepot.com