Project Guide
How to Make Ornament Garland
Time Required:

Under 2 hours

Difficulty:

Beginner
---
Don't let Christmas trees have all the fun. String ornaments together to create unique garland that can be used to decorate around the house.
This guide will show you the simple step-by-step process to bring this holiday decoration to life.
Download a PDF version of this Martha Stewart project here.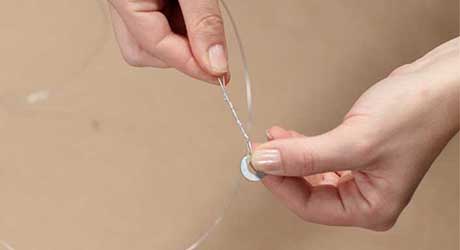 Using wire cutters, cut a piece of wire 55 inches long.
Fold 2 inches of wire over at one end and slip through a washer.
Twist wire to secure washer in place.
THREAD WIRE THROUGH ORNAMENTS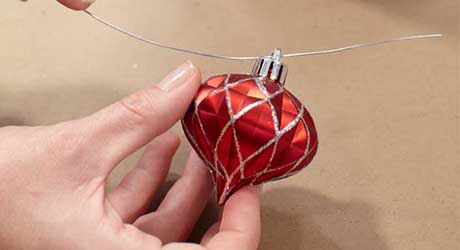 Begin making the garland by threading the wire through the top of one ball ornament.
CONTINUE STRINGING ORNAMENTS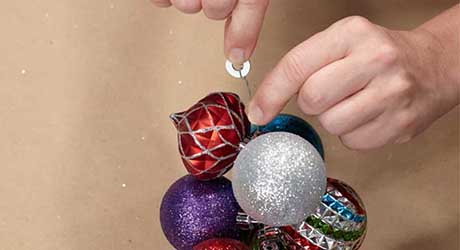 Continue to string ornaments, creating a pattern of different ornament designs.
When all the ornaments have been strung, thread a washer over the open end of the wire.
Position the washer to sit about 2 inches from the last ornament.
Fold the remaining wire over and twist to secure the washer in place.
Snip off any excess wire.
Garland should measure about 45 inches long when complete.
CREATE DECORATIVE PENDANT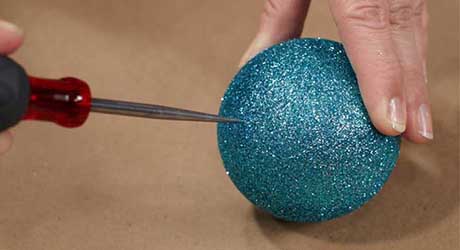 Create a decorative pendant for the ornament garland.
Choose a round ornament that hasn't had a cap glued on, and remove the cap.
Using an awl, poke a hole in the bottom of the ornament.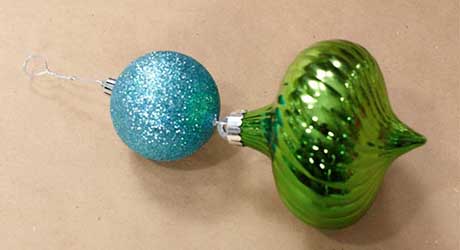 Loop a length of wire through the cap of a separate decorative ornament, and then thread both ends up through the round ornament's bottom hole so that the wire comes out of the top.
Thread the wire through the cap and place the cap back on the ornament.
Pull the wire to draw the two ornaments together and twist to secure.