Project Guide
How to Make Rosemary Honey
Time Required:

Under 2 hours

Difficulty:

Beginner
---
Intensely flavored herbs like rosemary are perfect for flavoring honey. Trim stems from your rosemary plant and steep in honey for a delightful gift for a friend, or a treat for yourself.
Rosemary honey is perfect for stirring into tea, serving with biscuits or embellishing a cheese tray.
Infused honey is simple to make, can be scaled for multiple batches and comes together in under an hour. This recipe comes from Bonnie Plants.
ROSEMARY HONEY RECIPE
Yield: 2 cups, enough to fill one pint Ball jar
Time: 1 hour or less
INGREDIENTS:
1/2 cup fresh rosemary leaves, finely chopped
2 cups clover or other mildly flavored honey
2 fresh rosemary sprigs, washed and dried
Materials
Clover or other mildly flavored honey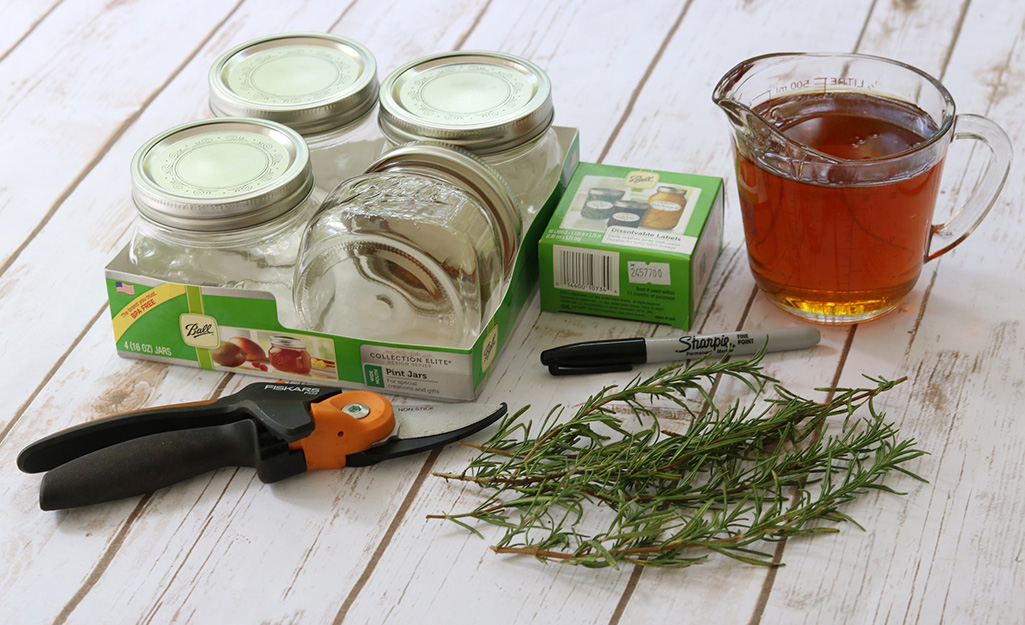 Begin by assembling your ingredients and supplies. Pruning snips are handy for clipping through tough, woody rosemary stems. Canning jars make attractive containers for the finished products.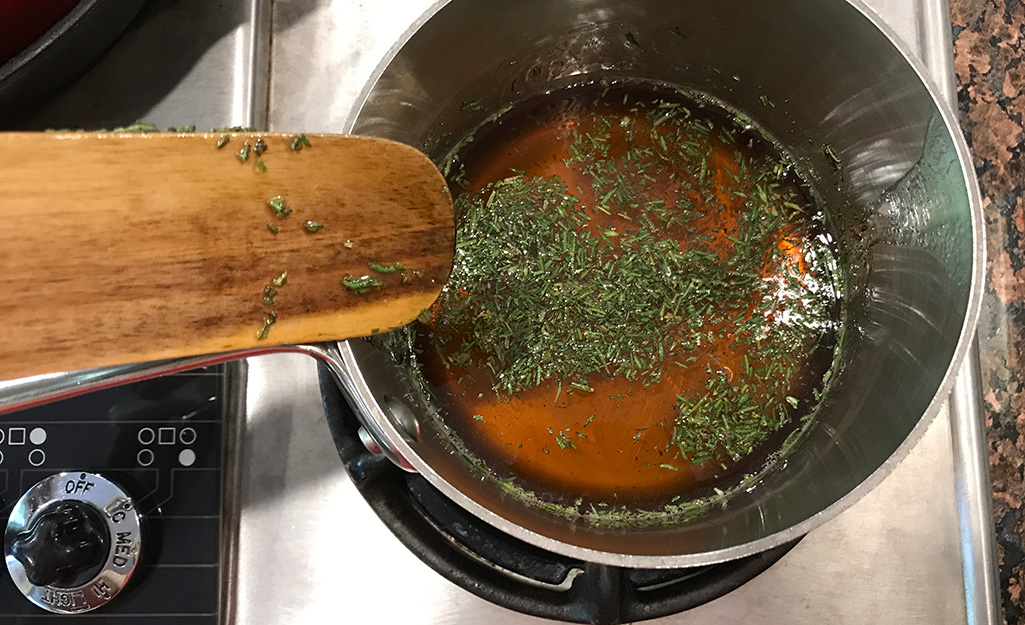 Pour honey into a small, heavy saucepan and place over very low heat. Add chopped rosemary leaves and simmer, stirring occasionally for about 10 minutes, until mixture is fragrant. (Stay close to the stove, honey can foam up and over-boil.)
Remove pan from heat and let cool for 5 minutes.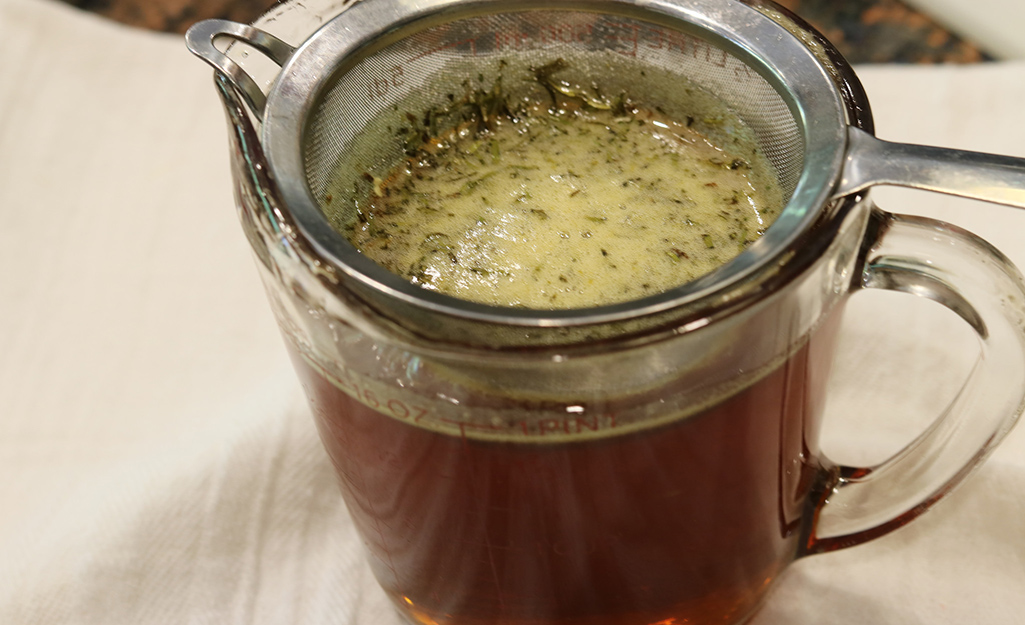 Place a fine mesh strainer over a bowl and carefully pour the honey through the sieve. Discard the spent leaves. Let mixture cool to room temperature, about 30 minutes.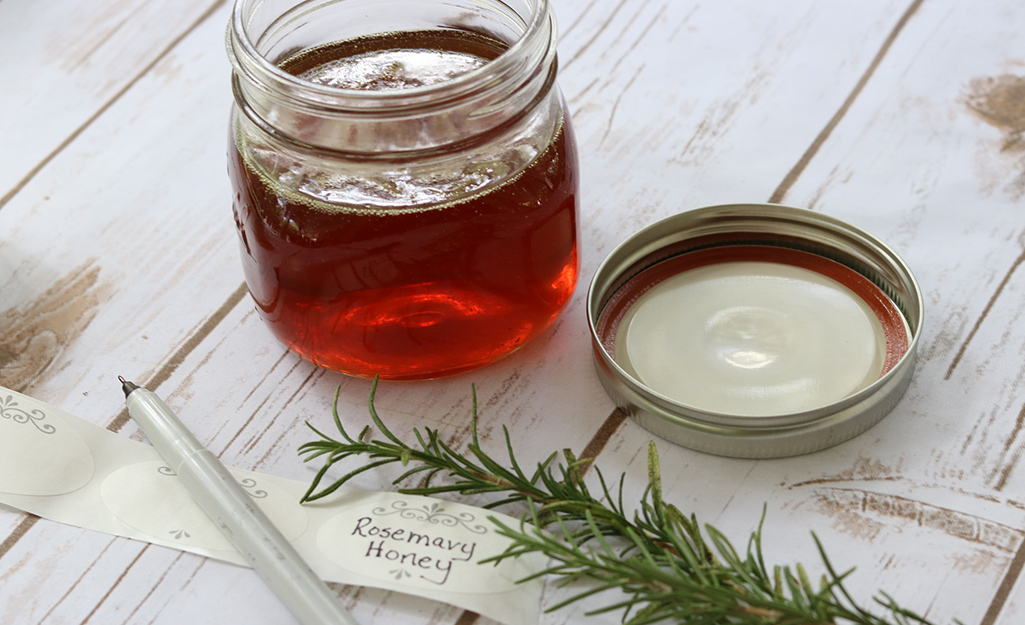 Pour infused honey into clean jars. Place a clean sprig of rosemary in the honey. Label and store for 24 hours at room temperature. After that, refrigerate.