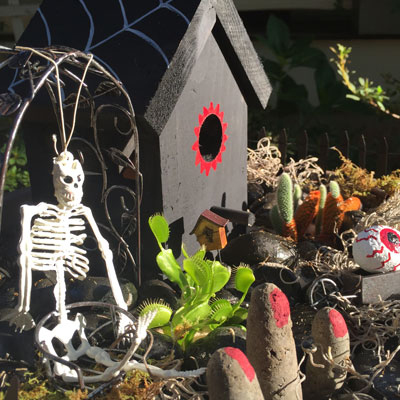 You can create a scary fairy garden for Halloween. This fun project puts a twist on the popular miniature fairy gardens. Using a birdhouse kit, begin by creating a mini haunted house — the focal point of your scary fairy garden. It's easy to decorate your scary fairy display by using a garden gnome accessory kit. When you add plants and other elements, it begins to take shape. 
1
Build the Birdhouse (Aka Haunted House)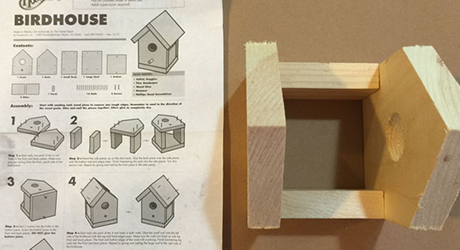 Build the birdhouse following the kit's instructions. Use the power drill to fasten the supplied screws to the base of the birdhouse. To build the sides and roof, hammer in the nails.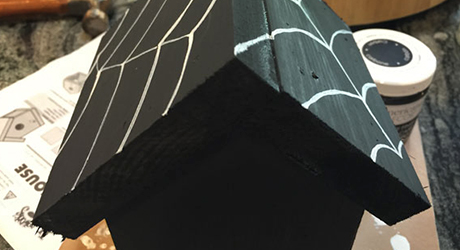 Paint the haunted house for your scary fairy garden. The house paint is Carbon black chalky paint, and the roof is decorated in a spider web pattern using a white Sharpie paint marker. Using other Sharpie paint markers, you can draw additional adornments on the haunted house.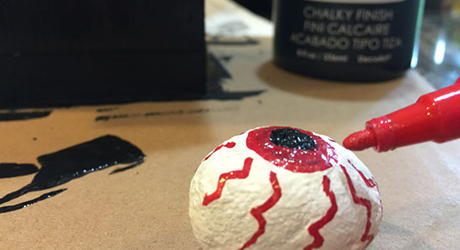 In your bag of stones, search for a round one that could serve as the scary eye. Wash it with soap and water. Let the stone dry, then paint it with Everlasting white chalky paint. When the white paint dries, use red and black Sharpie paint markers to draw in the scary eye.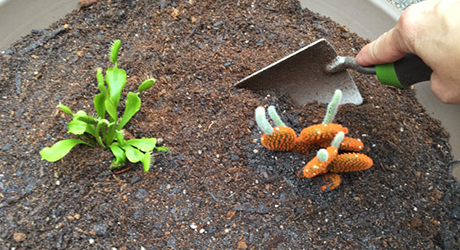 Next, fill your container with a mixture of sphagnum peat moss and soil. Dig small holes with your hand trowel and insert and arrange the scary plants. Be sure to leave room for the haunted house!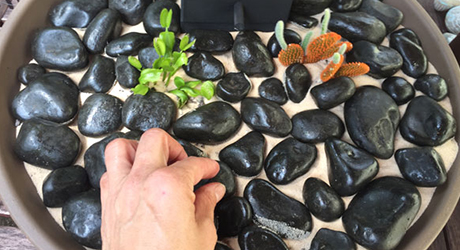 Place sand on top of the soil mixture in the container to create a flat working surface. Then find the perfect spot for the haunted house before you arrange the black rocks.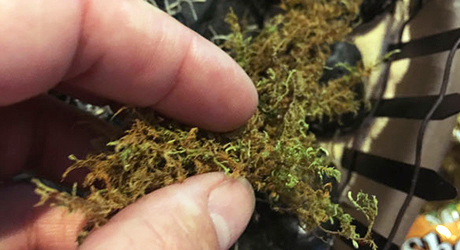 Scatter the Spanish and sheet moss around to make things look haunted.
7
Add Final Touches and Enjoy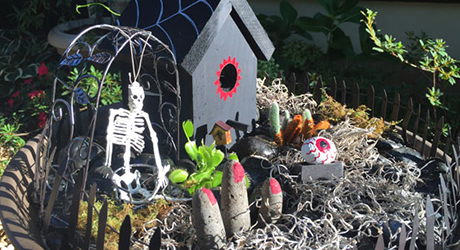 Arrange the remainder of your scary fairy garden objects, including the eye and other accessories that came in the garden gnome accessory kit. We also included a hypertufa hand, though we cut off fingers and painted the nails red using a Sharpie paint marker. (Learn more about making hypertufa for containers and more.)
Explore More on homedepot.com