A cross-country move requires a lot of effort, whether you do the work yourself with help from friends and family or you hire a full-service company that specializes in long-distance and out-of-state moves. Careful planning and thorough preparation are necessary for both methods.
This guide outlines how to move across the country and offers long distance moving tips to help you reduce some of the stress during this big event in your life.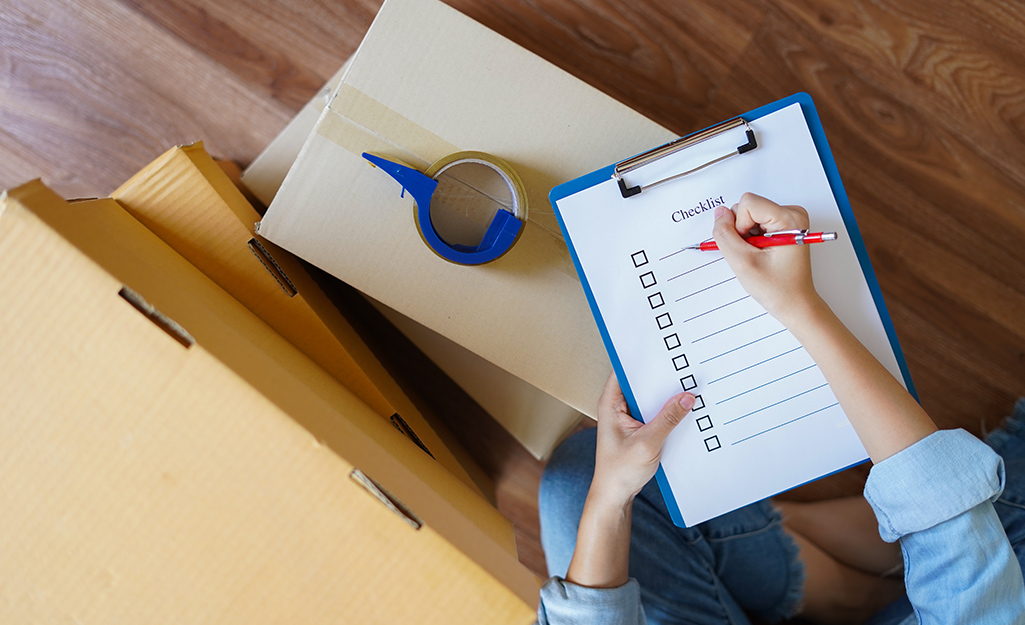 The very first thing you should do when moving across the country is to plan ahead. As soon as you decide to make the move, start researching ways to save money. 
Doing the right research can help you understand things like the average cost of moving cross country, the cheapest way to move furniture across the country as well as how to help you save money. The average cost of moving cross country can range between $2500 and $4500, depending on distance and pounds moved. Factor all of this into your budget when planning.
Take time to research a few moving companies and get a few estimates so you can find the cheapest way to move cross country. Some may offer deals and discounts, and maybe even some moving cross country tips to keep in mind.
Be flexible with your moving date. Certain days of the week (weekdays instead of weekends) may be more cost-effective and certain months, like January or October, may be more affordable when moving.
If you plan to use a moving company don't always trust the lowest estimate you get, read reviews to avoid potential scams and make sure you hire a reputable company.
Be aware of your move-in situation, understand parking restrictions or rules for your neighborhood.
Create a moving checklist. This will help you make sure nothing slips through the cracks in this daunting and exhausting process. Include things like updating your drivers license, changing your address with the post office, forwarding your mail, etc. 
2
Determine What You'll Bring with You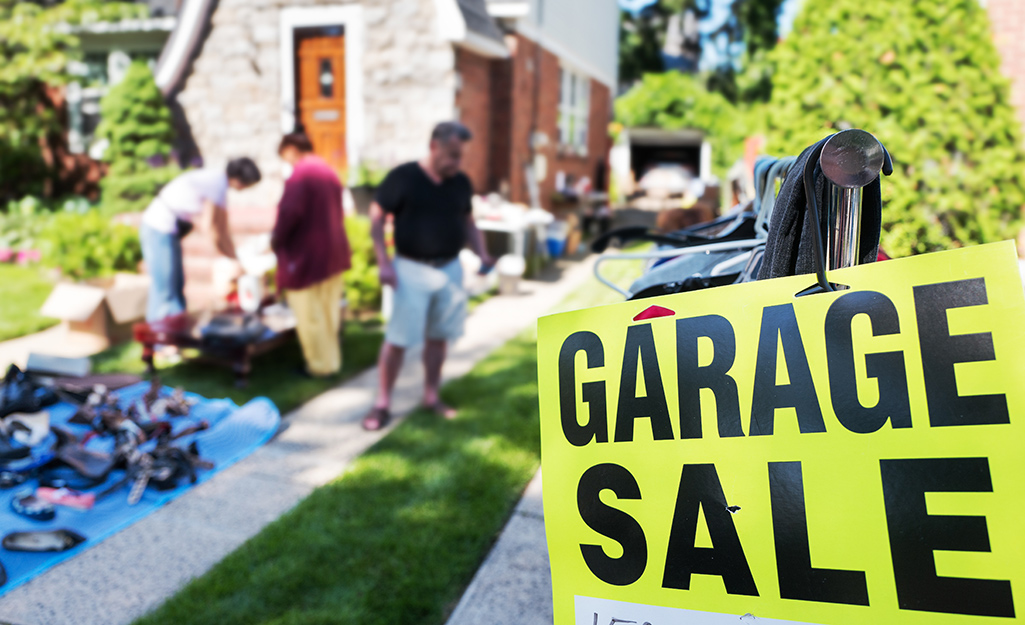 Even before you determine how to move across the country, make plans to get rid of any items that you no longer need and your large, heavy furniture. Whether you hire a moving company or drive a rental truck yourself, lightening the load will reduce your expenses.
Be vigilant as you sort through your belongings. Sentimental items or family heirlooms cannot be replaced but the cost to move a second-hand sofa or a well-used dresser can easily be greater than purchasing a new item when you reach your destination.
If you're moving across the country with little money, it may make the most sense to downsize all your items with a garage sale, so you can travel lightly and have more money in your pocket for the journey. Keep in mind they will charge by the pound, so this may not be the most affordable option for those moving cross country on a budget.
Once you've decided what to keep and what to donate, set up a time for a local organization to pick up the items or consider using pickup truck rental to bring the items to the location on your own.
3
Decide How to Move Your Belongings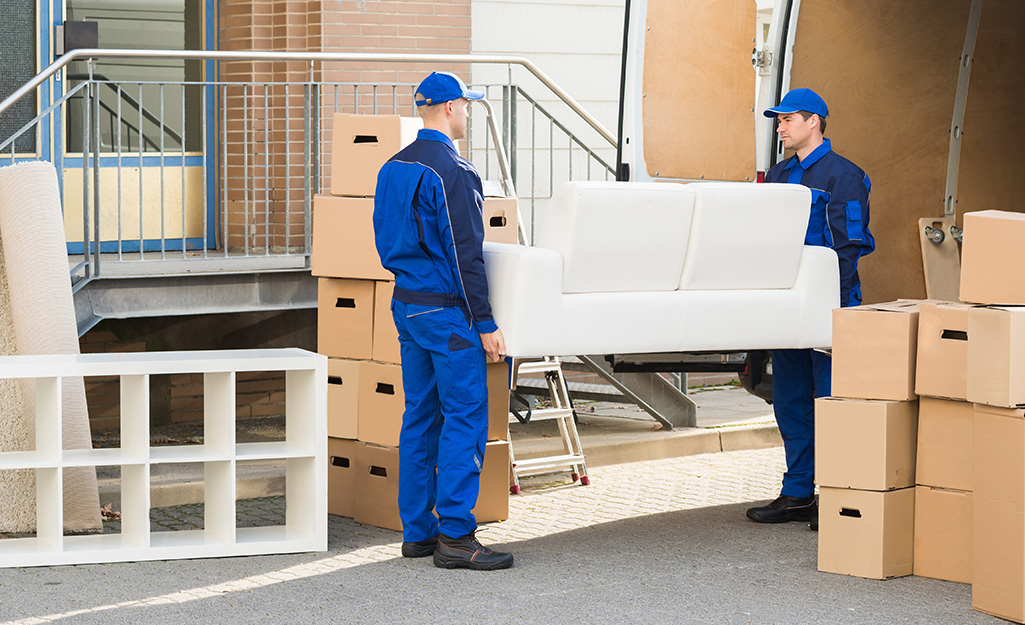 Determining the best way to move cross country depends on a number of factors. Top considerations include your physical abilities as well as your budget for both money and time.
A professional moving company can come to your current home to pack and load your belongings into their truck. They will then transport your goods and unload everything at the new residence.
The convenience of full-service comes with a price. The weight of the contents being shipped and the distance to the new location are primary components of a moving company's fee, plus additional costs like labor, insurance and add-on services such as packing assistance.
Get estimates from several licensed moving companies. There are industry standards used to estimate the weight of a box of clothes, dresser or sofa. Asking for a not-to-exceed type of estimate can help you avoid potential surprises at delivery. This kind of agreement says that even if the weight of your goods exceeds the original estimate, you'll only be charged the amount you were originally quoted, or less if the actual weight of your shipment is less.
Doing the work yourself is a more economical option but truck rental rate won't be the only expense for your move across the country. When figuring out your bottom line, be sure to take into account the price of the packing supplies you'll need as well as the cost for gasoline and lodging along the way.
A DIY move can be a cost-efficient way to relocate but it does require time and physical effort to pack, load and drive your belongings to your new home. Be realistic with your physical abilities and the amount of help you can receive from family and friends. If you prefer to drive the moving truck on your own but aren't sure you can handle the loading and unloading, consider hiring help for those two steps. If saving money is the most important thing for your during your cross-country move, enlist the help of friends and family to get the job done.
A hybrid solution for how to move across the country is to use moving containers. The portable containers are delivered to your home and after you load them, they are picked up for shipping to the new location.
If you're moving for work, check with your employer's relocation policy to see if they will cover the cost of moving.
Keep tips in mind when using professional movers. A good rule of thumb is $4 to $5 per mover per hour.
Tip: The cost of each of these moving methods can be affected by the dates of your move. If you have any flexibility in the timing, get quotes for alternate dates. Peak periods can sometimes be avoided by selecting mid-week and mid-month dates.
4
Packing Supplies and Equipment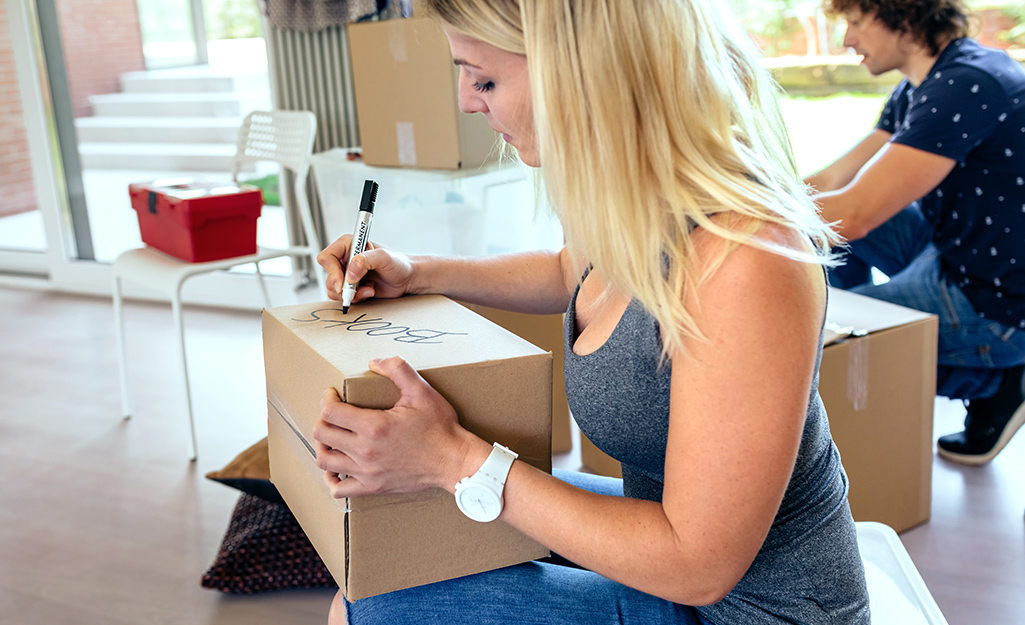 Packing for a long-distance move requires learning how to pack the right way and having an ample stock of moving supplies such as packing tape, permanent markers and the like. Now that you've sorted through your items and downsized, you can also use our moving calculatorto estimate how much you will really need to make the move.
Using sturdy new moving boxes that have uniform small, medium, large and extra-large sizes will help you maximize space in the moving truck and prevent jostling and tipping during the long journey.
Moving kits provide a good starting point for the quantity and range of boxes and other supplies you'll need, but have more available to suit your household.
Wardrobe boxes with hanging bars are convenient time-savers, allowing you to ship clothes while still on their hangers.
Be sure to have a spare packing tape dispenser and plenty of packing tape on hand. You are likely to use more than you anticipate.
Use furniture pads or moving blankets to wrap and protect your furniture.
Don't overlook packing foam to protect your breakables and mattress bags to keep your mattress clean while in the back of the truck.
Tie down straps can be especially useful when trying to secure heavier items such as appliances and mattresses during your move.
You can take advantage of our moving and lifting equipment rental that will help you load a rental truck. Handy loading a moving equipment that might be useful are hand trucks, furnituredollies, heavy-duty appliance dollies and ramps. 
Tip: Use adjustable TV boxes to pack hanging artwork and mirrors for secure transport.
5
Decide if You will Drive or Fly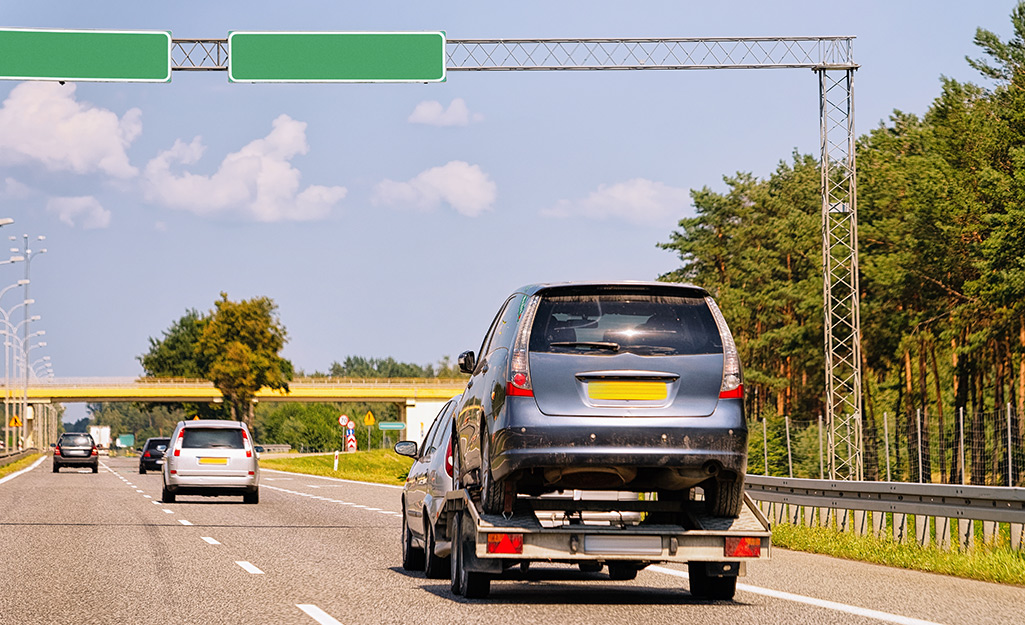 Relocating out-of-state means that you to think about how you, you family and your automobiles will get to your new home. There is no right, wrong or easy answer. Here are several things to consider while making a decision.
Flying cross-country takes hours, while driving can take days.
Plane tickets will be needed for each family member if you fly. Plus, there is an additional expense for the cars to be shipped. For instance, the average time it takes to ship a car is between two to nine days, depending on the distance. For a cross-country move, you can expect a ship time of about three to seven days.
Driving cross-country – perhaps in a caravan of your family's vehicles – will have expenses from gasoline, tolls, lodging and food while on the road.
A cross-country road trip can be either a wonderful memorable experience or monotonous days-long trek that you'd like to forget.
Be realistic about your stamina to make the drive as well as the attention span of passengers.
Plan your driving route carefully and make arrangements for lodging in advance of the trip.
If you drive a rental truck for your long-distance move, be aware of requirements for weigh stations in the states you'll pass through. Even though you'll being carrying personal belongings, some states may require non-commercial vehicles stop at weigh stations if the vehicle weight exceeds a certain level.
Rental moving trucks are larger than your personal vehicle, so be sure you're comfortable driving it. It will accelerate more slowly than your car and take a longer distance to stop. Be aware of its clearance height and the additional length, especially when making turns. If towing a trailer or a car behind the truck, find an empty parking lot before you hit the road and practice turns, parking and backing up.
6
General Moving Cross Country Tips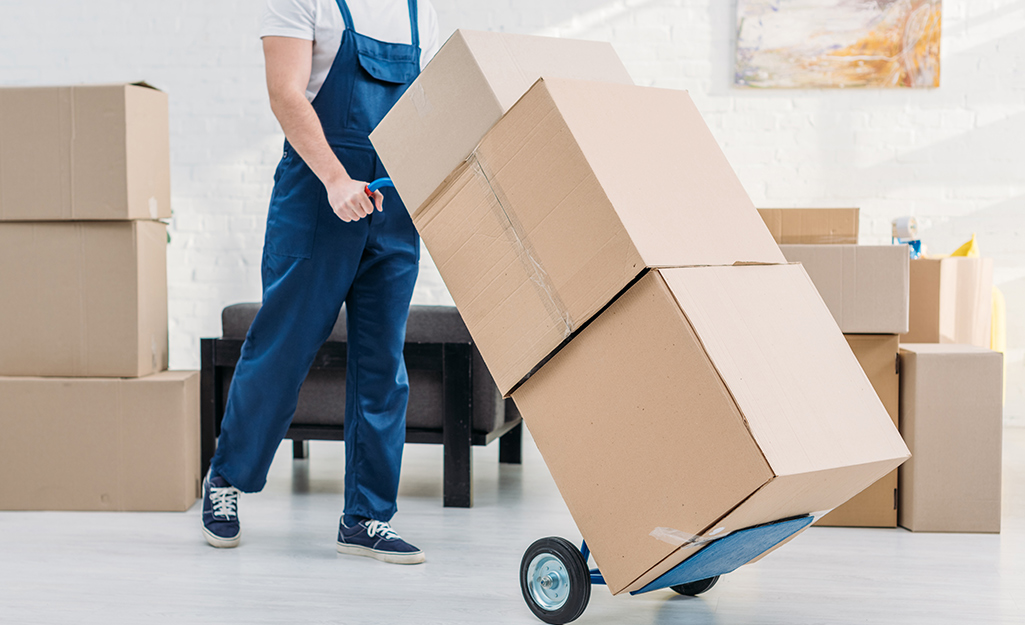 Aside from moving supplies, there are a few basic tips to keep in mind when you're planning out how to move across the country. Here are some of our moving tips to consider: 
Always consider purchasing moving insurance. This will cover any damage to your goods during the move.
If you aren't entirely sure where you will settle, or plan on house hunting when you arrive at your destination, consider subletting or a short term lease first to have a place to send any belongings you may ship while you make your decision.
Create an inventory list to keep track off all of your belongings throughout the moving process.
Will you be downsizing or upgrading from your current square footage due to your new area's cost of living? Determine if everything will fit in your new place before you pay to move it there.
Always pack items you need to keep with you separately.
Pack with extra care. Moving across the country means more potential for damage in transit, especially with fragile items.
Always be sure you or the moving company label boxes with your name to distinguish it from any other families who may be sharing your truck.
Before you leave, triple check your inventory list to make sure nothing is missing or forgotten.
There are quite a few factors to consider when figuring out how to move across the country. First decide what's best for you and your family. Plan how to downsize belongings, hire movers and get to your destination. With just a little preparation and the right help you can make moving across the country much easier. Get the equipment you need for your big move without the upfront investment. The Home Depot offers moving and lifting equipment rentals. 
Explore More on homedepot.com