Time Required:

Over 1 day

Difficulty:

Beginner
---
Moving can seem like a daunting task, but with a solid plan and proper packing materials you can eliminate a lot of the stress of moving. Use this guide to learn how to pack for a move, keep on budget and get organized before you move into your new home.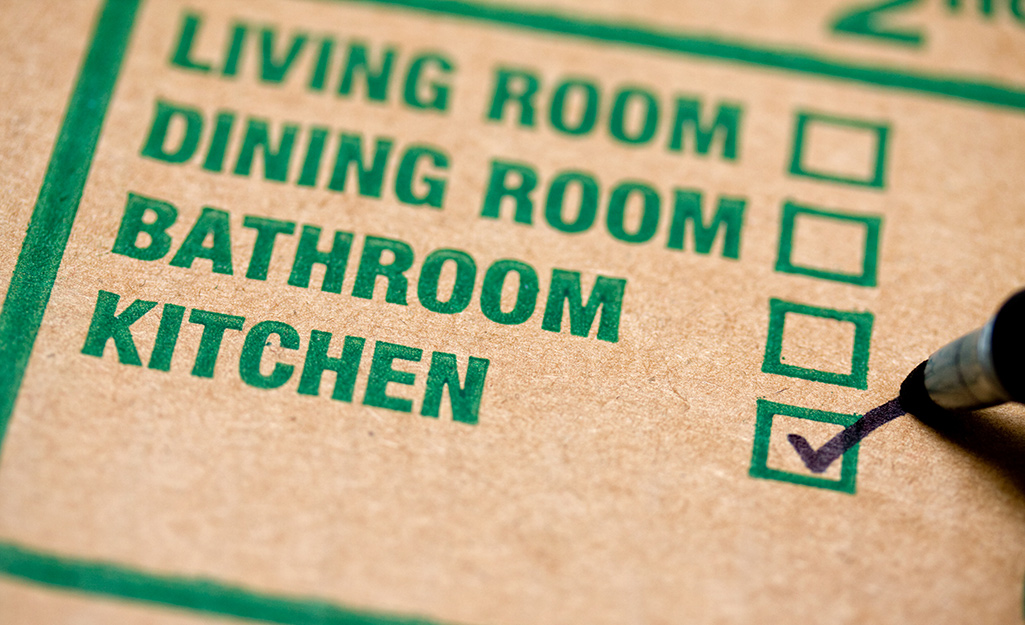 Moving is a great way to get rid of things you no longer use or want. Decluttering before you move will save space on the moving truck. The earlier you start your clean out process, the quicker it will be to pack things up.
Start decluttering at least two weeks prior to our moving date.
Declutter one room at a time, starting with large items such as furniture.
Get rid of any hazardous materials you cannot pack.
Donate items or have a garage sale for the extra stuff.
Renting a Moving Truck Vs. Paying a Moving Company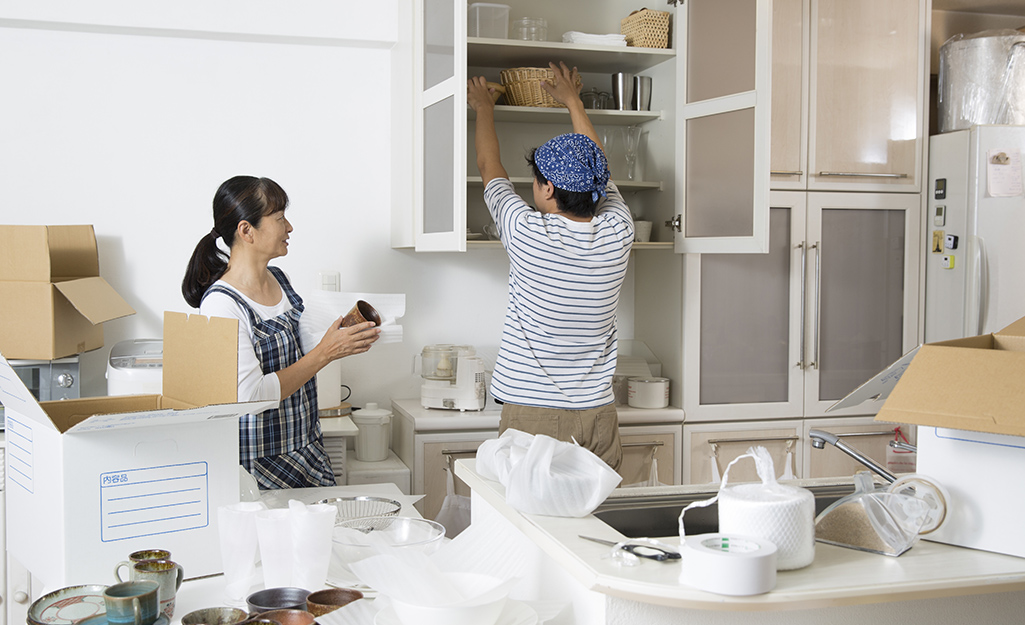 The two most common choices you have when moving is hiring a moving company or a moving truck rental. Both choices have their pros and cons. Renting a moving truck for your DIY move is more economical but the added stress and exertion, and hidden costs must also be considered. Hiring a professional moving company will cost you more upfront, but it can save you time and take most of the moving burden off your shoulders. Whichever method you decide to use, here are some tasks that will need to be completed before beginning to pack.
Set a budget and decided how much of the work you want to do yourself.
Research moving companies and rental trucks. Many moving companies and rental truck companies run specials throughout the year.
Look into a hybrid option. There are companies that offer packing services and portable storage pods.
If using professional movers, know what items moving companies will not pack or transport like aerosol cans, firearms, paints, pesticides, etc. The moving company will have a comprehensive list of items they cannot pack or transport for you.
If doing a DIY move, reserve your rental truck. The rental truck company will assistant you in choosing the right size truck for your move.
Everything You Need to Pack for a Move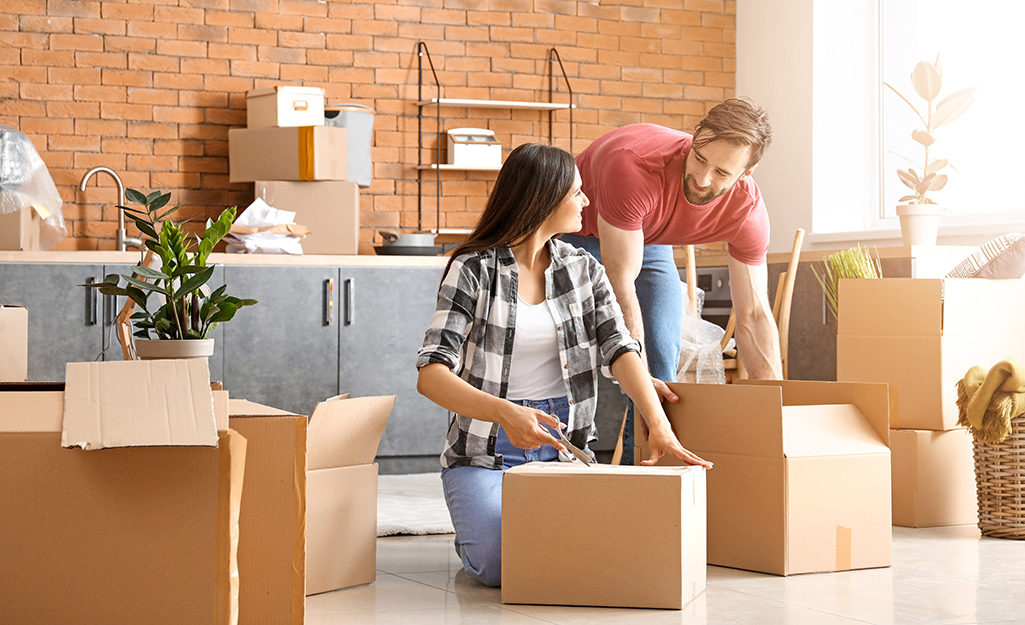 Buy your packing supplies. Use Home Depot's moving calculator to find all the right supplies you need. Some of the packing supplies you will need include:
Boxes of various sizes, including specialty wardrobe boxes and electronic boxes
Packing paper or tissue paper
Heavy duty packing tape
Scissors
Box cutters
Permanent markers
Have your cleaning supplies accessible. These are the basic cleaning supplies that will get your home and appliances clean before or after a move.
Rubber gloves
Laundry detergent/bleach
Dishwashing liquid/detergent
Handwashing soap
All-purpose cleanser
Cleansers for grease, wood, glass
Sponges, bucket and mop, scrub brush, disinfecting wipes
Paper towels
Microfiber sweeper (for tile, hardwood or laminate floors)
Vacuum cleaner (if you have carpets)
Broom and dustpan
Make sure you have hand tools handy. It's good to keep a small toolbox for things that may need adjusting or fixing during a move. Some handy tools to have are:
Screwdriver (Philips and Flathead)
Tape measure
Utility knife/box cutter
Hammer
Variety of basic nails and screws
Putty knife (to scrape gunk off mirrors, etc.)
Pliers
Wrench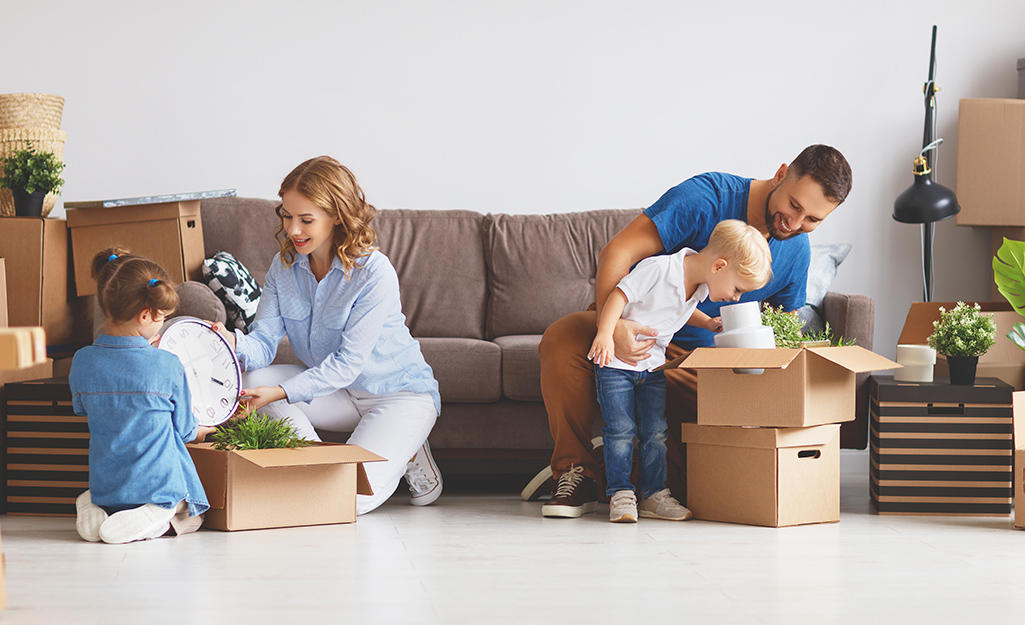 Start with a packing list to help keep yourself organized. These moving tips will keep you organized during the whole packing process.
Designate a "no-pack zone". This will keep important items you do not want packed away in boxes or loaded onto the moving truck.
Keep a few essentials like toilet paper and other toiletries so they don't accidently get packed up.
Pack a suitcase or box for each member of the family several days in advance. Put the suitcases in the no-pack zone.
Take photos of complicated setups of your electronics. This will speed up the reconnections in your new home.
Create a file for all the important paperwork you will need throughout your move. This includes the moving truck reservation, health and veterinarian records, cash for mover's tips, hotel reservations or any important documents.
Get rid of any perishable food or food items you are not packing.
Create a spacious packing area. Have your boxes, packing materials, pens, tape and labels – anything you need for the packing process - handy so you won't run around looking for supplies.
Pack strategically. Pack one or two boxes of essential items you will need immediately: tool, toiletries, first aid kit, suitcase, disposable plates, cups and utensils. Set these in the "no-pack zone."
Pack by room. Start with the least used areas in your home such as storage closets and guest rooms. Pack the entire room before moving to the next room.
Disassemble furniture. Store all bolts and specialty tools used in a plastic zip bag. Label the bag and tape it to the piece of furniture.
Pack heavier items on the bottom and place lighter items on the top inside the boxes. Get your belongings to your new home damage-free with these expert packing tips.
Label each box. It makes a huge difference when it comes time to unpack.
Leave clothes in dressers. Instead of taking the clothes out and packing them in a box, use heavy-duty stretch wrap around the outside of the dresser to prevent drawers from opening during the move. You can use this same method for other small pieces of furniture that store lightweight items.
Identify last on and last off boxes. Mark the boxes clearly for items you will need right away in your new home. Load them on last so that they will be the first to be unloaded.
Use bubble wrap and packing materials for fragile items.
Use plastic wrap for liquids. Cover openings of anything liquid with plastic wrap, then replace the lid. This will help prevent leaks if it gets tipped over during the move.
Use wardrobe boxes to pack your entire closet. Wardrobe boxes also simplify unpacking your clothes in your new home.
Common Mistakes When Packing for a Move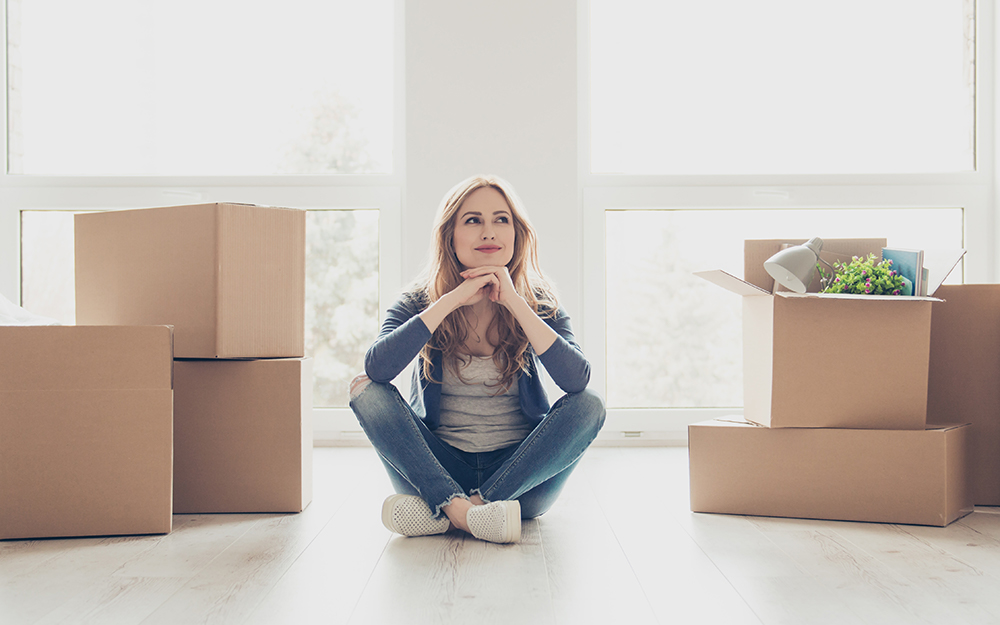 For some people, moving is a major life event. One of the most common moving fears is unexpected surprises. By allowing yourself plenty of time to pack for the move, you will be able to tackle almost anything that comes your way.
The best way to avoid certain packing mistakes is to have a plan. A moving checklist is a wonderful tool to have during the whole moving process. Having the right packing supplies will also save you a lot of headaches when packing. The right tools and supplies will help avoid breaking fragile items and prevent loss of your valuables when packing for a move. Take your time and plan out each phase of the move. With a little patience and diligence, you can save money and time, and you'll arrive at your new home worry-free.
The Home Depot is here to help guide you through your entire moving process. Once the move is over, the exciting part begins—setting up your new life in a brand new home.