Project Guide
How to Paint Terra Cotta Pots
Time Required:

Under 2 hours

Difficulty:

Beginner
---
When you're having a party, the flowers should be part of the fun. Get ahead of the last-minute rush by personalizing and planting party pots now, so they will be ready for the festivities all season long. To begin, prepare flowerpots for stenciling by wiping away dust, dirt or other residue and gathering supplies. Affix the Fiskars stencil to the side of the flowerpot and secure in place using painter's tape.
Presented by Fiskars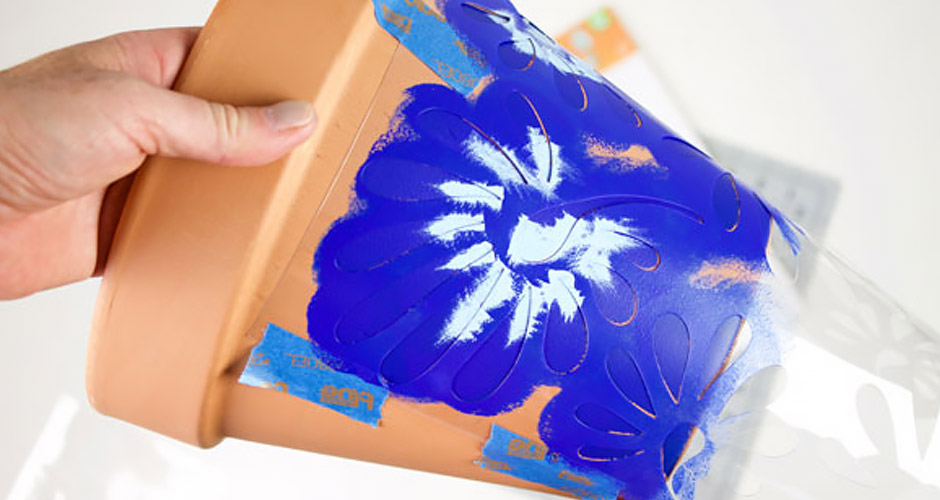 Allow the paint to dry completely before adding a second color detail over the first color. After the paint dries, remove the painter's tape and carefully move the stencil across the flowerpot to an unpainted area. Repeat until the entire flowerpot is stenciled.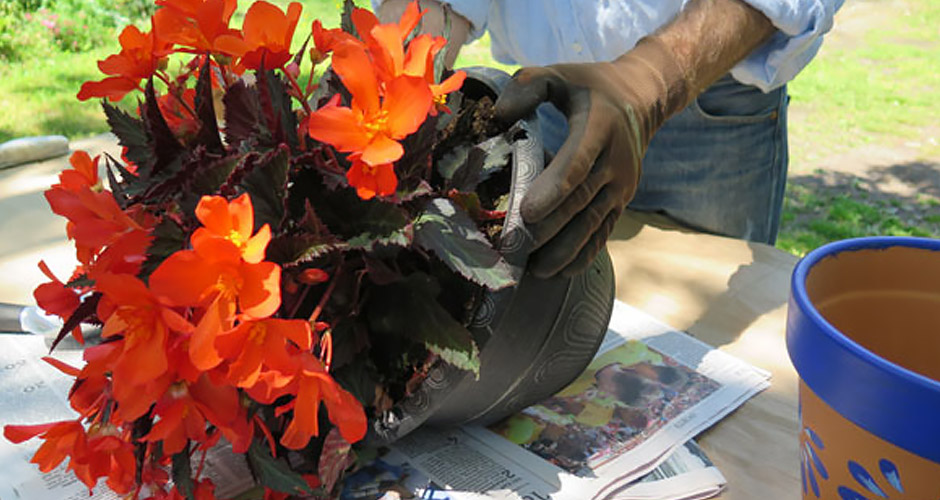 After the pots are painted, head outside with a Fiskars Bucket Caddy. Fill the caddy with a few tools perfect for a variety of garden jobs, such as the Big Grip hand trowel and Micro-Tip pruning snips. Potting soil and other supplies can go in the bucket as well.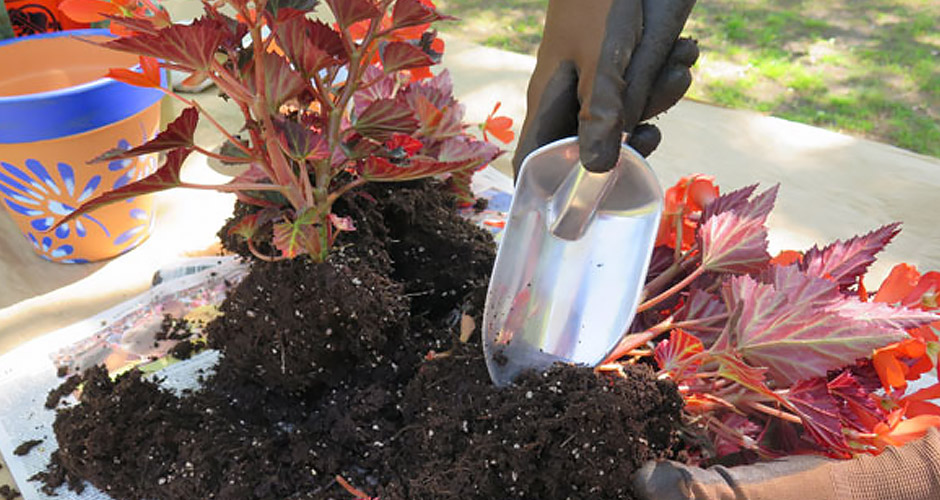 Remove the basket's hanger and then tip the plants gently out of their pot. The four begonia plants in this big hanging basket filled two flowerpots.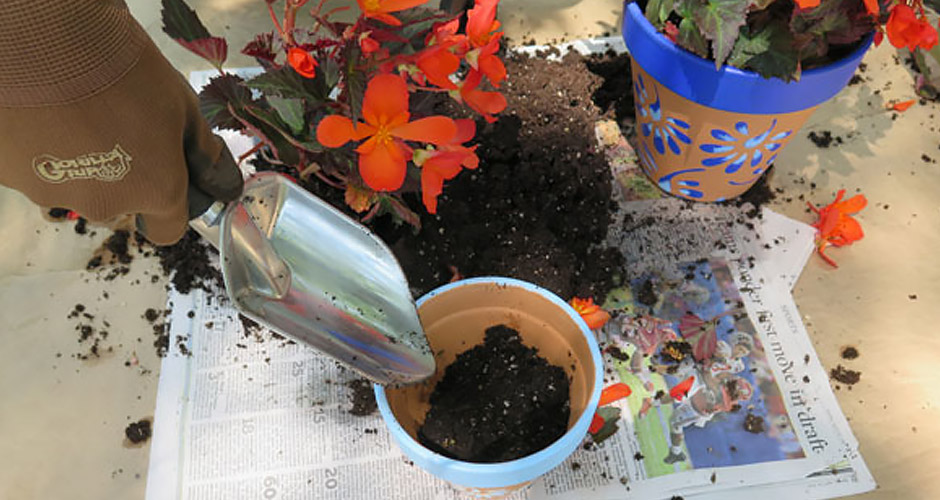 Separate the plants carefully with the Fiskars Big Grip trowel. The large trowel slips easily between the plants without damaging their roots. Support plants with your hand as you go and lay the new plants gently on a work surface as they are being separated.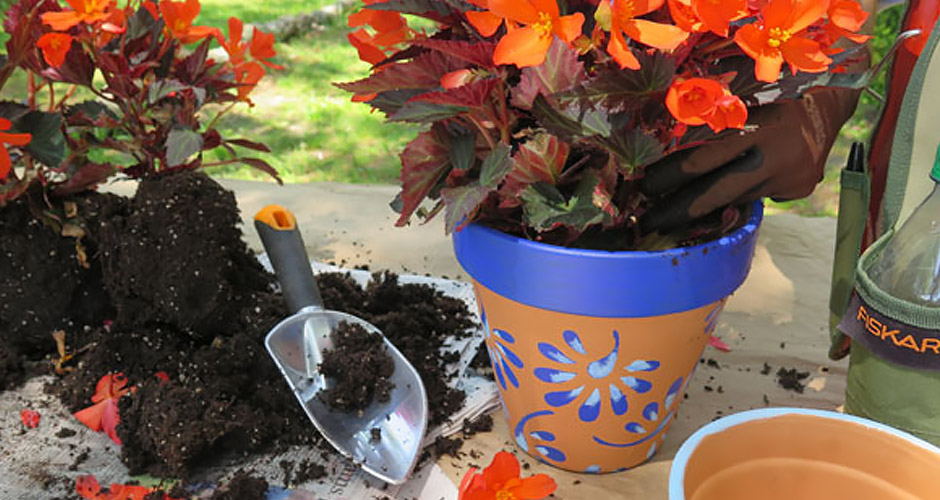 Fill a couple of trowels full of potting soil and place into the bottom of each pot. Pick up one plant and place it off to one side in the large pot, leaving room for two others in an 8-inch pot. Handle the plants gently but firmly, positioning them in the pot with their prettiest blooms facing outward. The small pot holds one plant.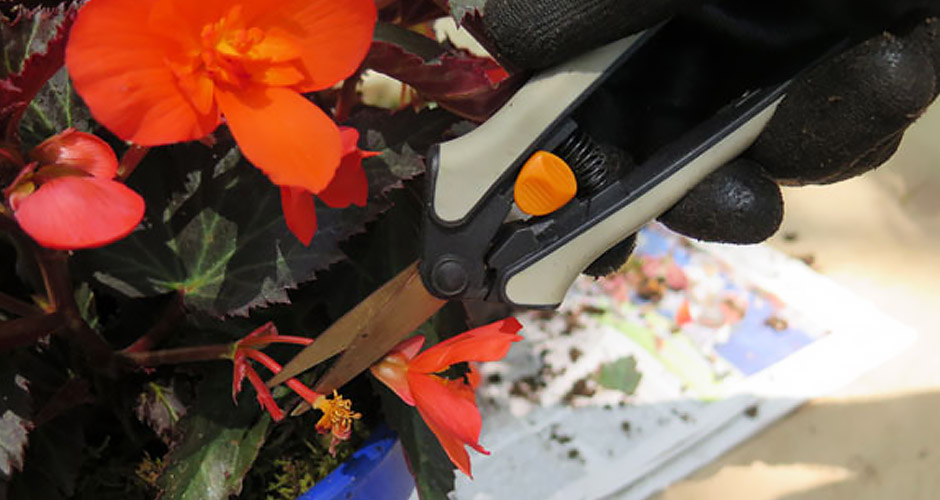 Get plants party-ready with the Micro-Tip pruning snips. Cutting with snips is better than snapping off old flowers or broken stems with your hands because you get a clean cut exactly where you want it without damaging the plant. Pruning stimulates growth, so plants will keep growing and blooming all summer long.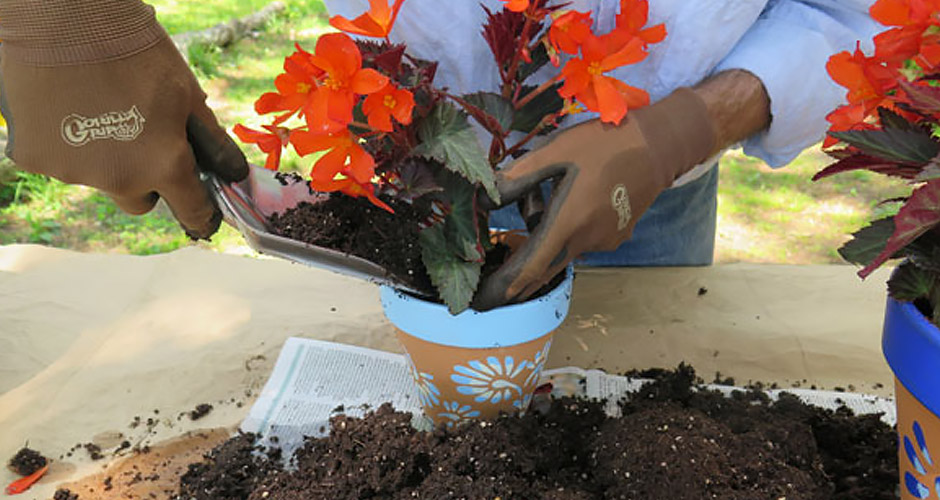 If necessary, add more potting soil at the top of the pots with the trowel, and firm the plants into place with your fingertips.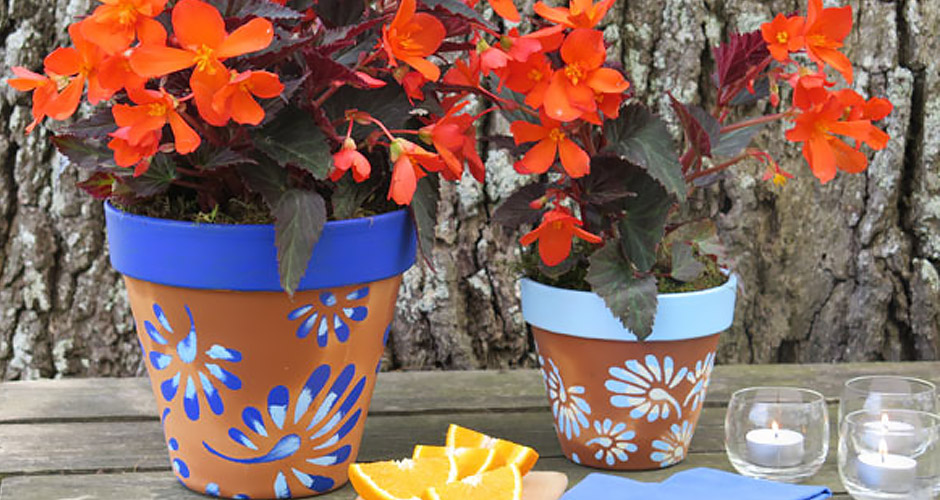 These simple DIY pots will add a colorful dimension to your next summer party!