Removing old carpet from stairs may seem tricky, but it is an easy DIY project you can take on yourself. Once you've gathered all your tools, it's time to get started.
1
Begin Your Carpet Removal Project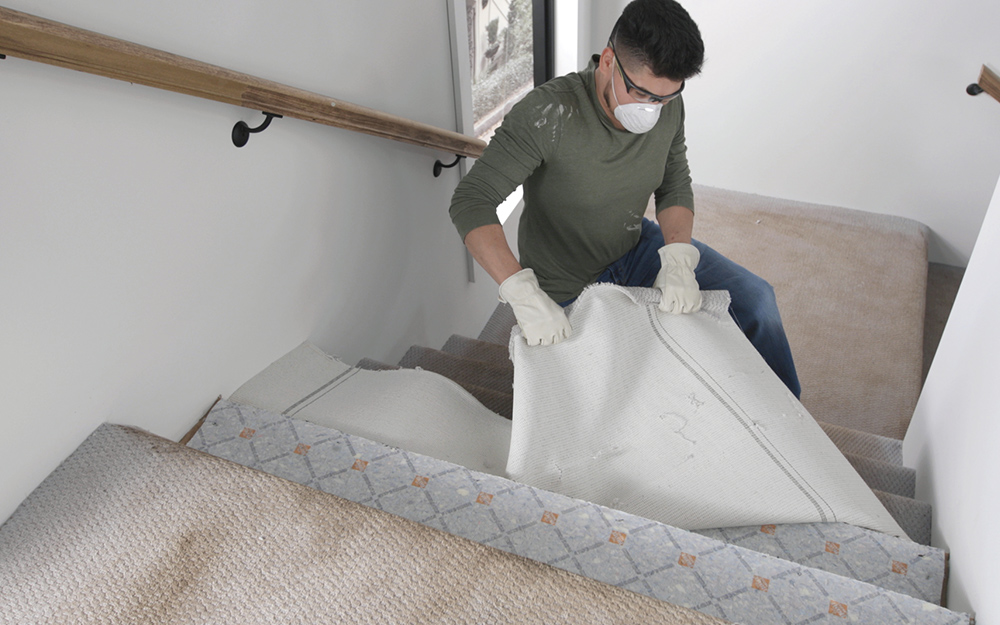 Carpeted stairs consist of a carpet pad, nosing, tack strips, tread, riser and carpet. It's important to understand the different parts that make up a carpet stair before getting to work.
Wear proper safety gear — such as safety goggles or glasses, gloves and a face mask — to avoid cuts, flying debris and dust while removing the carpet.
Start at the top of the stairs and remove the carpet with the vise-grips and utility knife. Cut the carpet with a utility knife under the nose of the landing. Use the vise-grips to pull the carpet free from the riser. Grip the carpet with both hands for easier removal and to maintain balance and safety.
Work from side to side. Cut the carpet into manageable sections. Roll it, tape it and remove it from the work site. 
2
Remove Padding and Tack Strips
Remove the carpet pad from the treads simply by pulling it away. Use a contractor-grade trash bag to dispose of the carpet pad. Before removing the tack strips, put on hearing protection. Remove all of the tack strips with a flat prybar and hammer. If needed, place a 3-inch putty knife under the prybar to protect the stairs. Carefully put tack strip pieces into a contractor-grade bag.
3
Finish Removing Fasteners and Patching Holes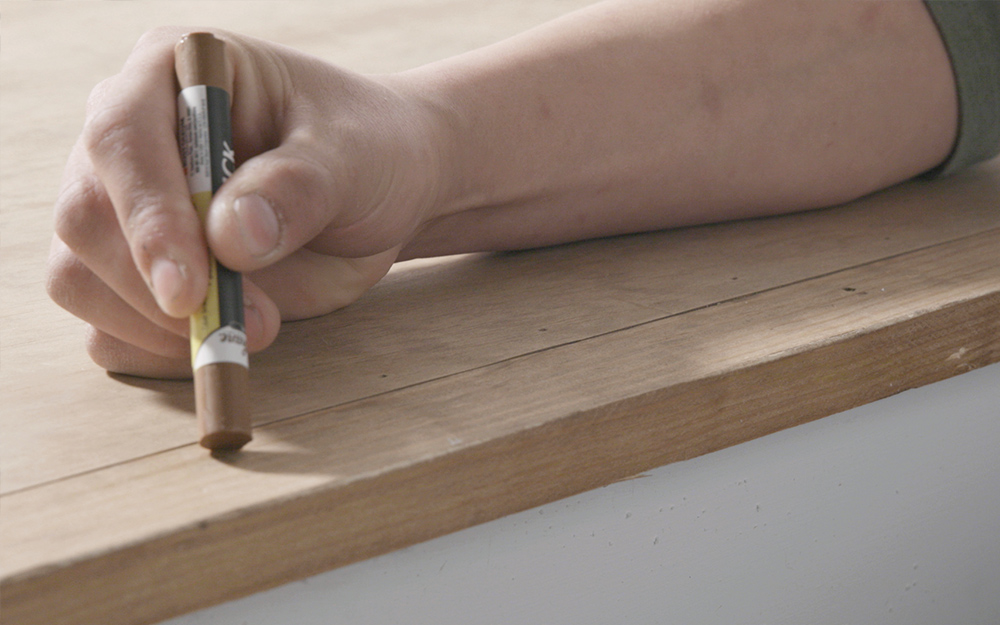 Remove remaining fasteners. Have a container or magnet to collect the fasteners you remove. Vacuum the stairs to remove all loose debris. Carefully vacuum the corners. Use colored putty or wax fill sticks to fill the holes. 
Explore More on homedepot.com