Time Required:

2-4 hours

Difficulty:

Intermediate
---
Drywall (also known as sheet rock or wallboard) consists of gypsum panels and is a familiar construction material for interior walls and ceilings. In the event of wall damage, appliance installation or a room renovation project, your drywall may need removal. Safe, efficient drywall removal calls for care and precision. This guide explains how to remove drywall, whether in small sections or full rooms, without swinging a sledgehammer.
Safety: Older drywall may be painted with lead paint or contain asbestos. If that's the case, special precautions may be necessary for removal and disposal.
Find and Turn Off Utilities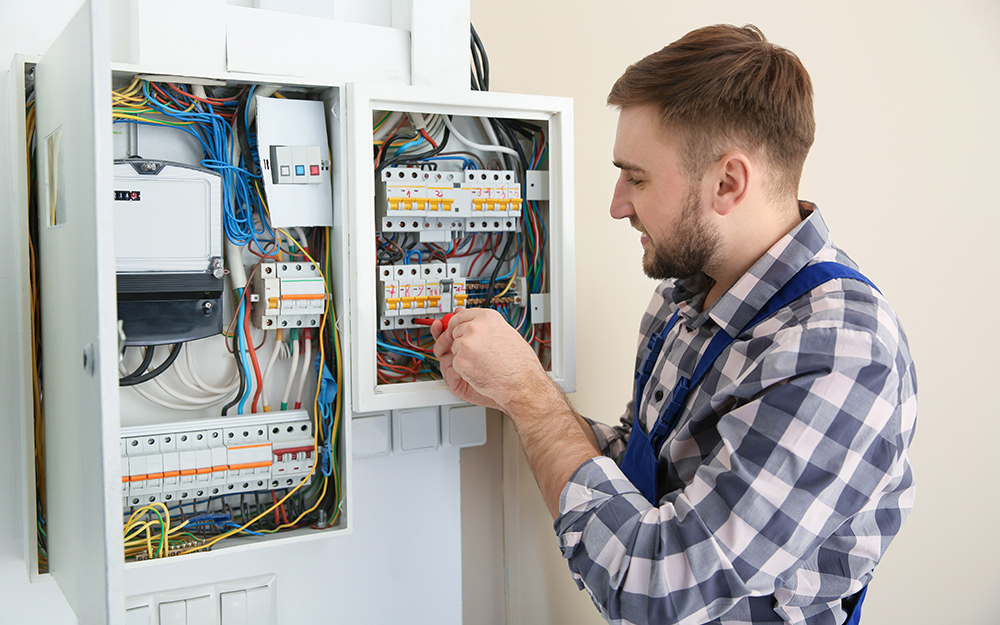 One of the most important things to keep in mind during drywall removal is to avoid cutting into plumbing, HVAC vents and electrical outlets.
Use a stud finder to locate any obstacles behind the wall, such as pipes and electrical fixtures. Mark the areas with tape and avoid cutting or tearing into them later.
Turn off all utilities to the room you're working in.
Remove the covers of all vents, wall outlets and electrical outlets.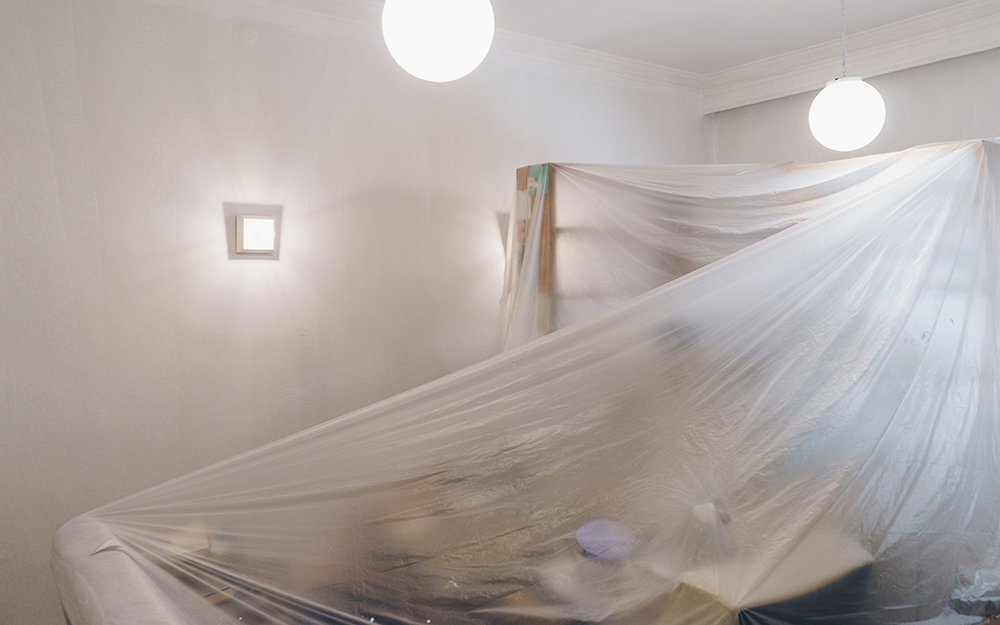 Avoid the spread of drywall dust, especially in a big project that involves removing all of the drywall from a room.
Move small pieces of furniture outside the room and cover larger pieces furniture with drop cloths or tarps.
Close vents or seal with plastic sheeting to keep dust out of the HVAC system.
Seal the door with plastic sheeting to keep the fine dust from spreading into the house.
Wear protective gear such as safety glasses, work gloves and dust mask.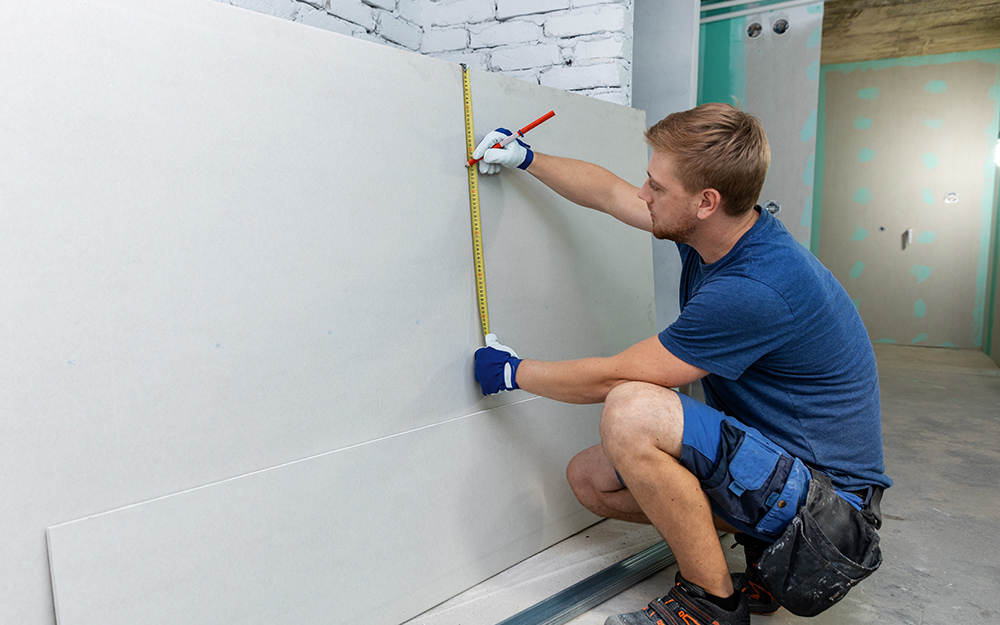 Sometimes you may need to remove a relatively small section of drywall to repair water damage or install a built-in air conditioner or other appliance.
First, measure the section if drywall you need to remove and mark the dimensions with a pencil.
Make the initial cut with a reciprocating or oscillating saw with a circular blade. Only cut deep enough to cut through the drywall and paneling.
Carefully cut the rest of the hole.
If the severed segment doesn't fall out immediately, pry it loose with a drywall knife or prying tool and throw it away.
Loosen and Make Holes in the Drywall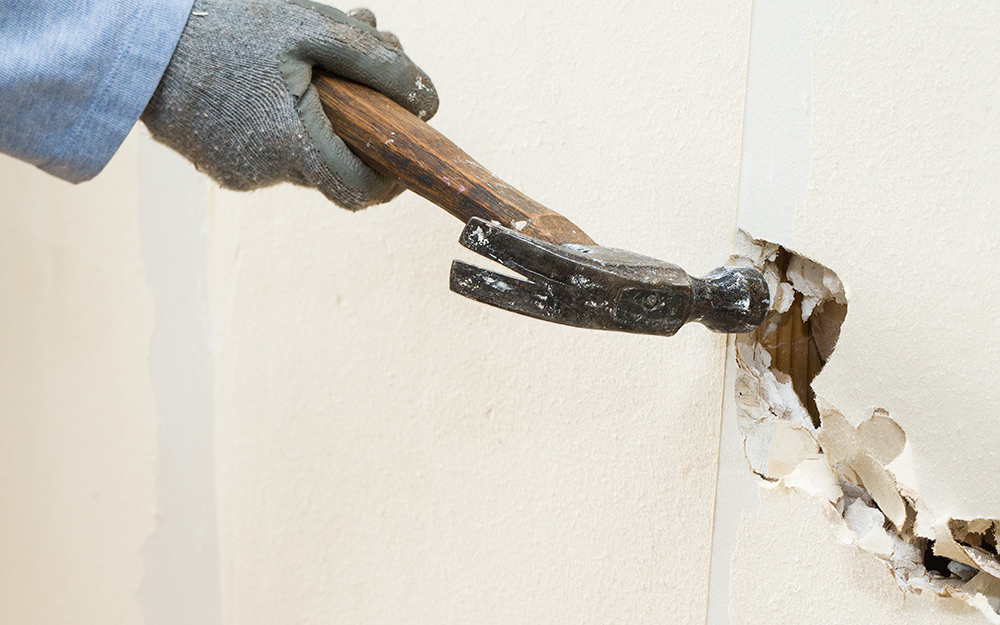 Use a drywall or utility knife to cut through the joint compound at a wall corner or ceiling corner, to make it easier to tear at those places. (For partial removal, mark the removal boundary with a saw cut along a stud.)
Loosen the drywall along the floor with a pry bar, if possible,
Use either the face or claw of a hammer to punch a series of small holes in the drywall along the stud bays near the ceiling. Then connect the holes to create a hand hold.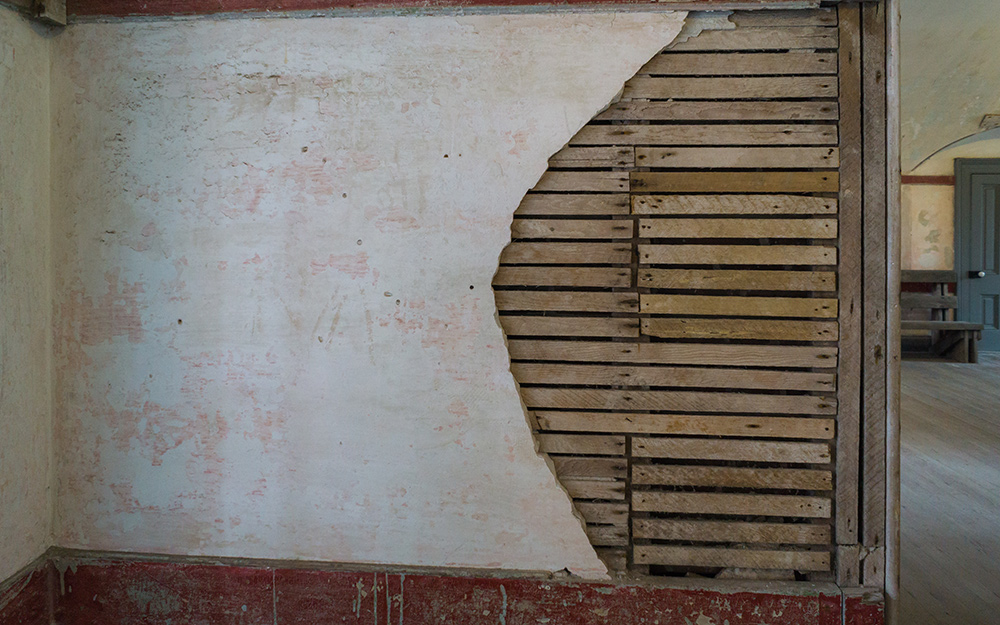 Using your hands or a prying tool, pull the drywall down in chunks. After the initial piece is freed, the subsequent ones should come easily with a little muscle. Continue until you've pulled all of the desired drywall off the wall.
If possible, put drywall chunks directly into heavy-duty garbage bags or a disposable container.
Once all of the drywall is removed, pry loose any drywall nails or screws that remain on the studs.
Thoroughly vacuum the room after the drywall has been removed.
Tip: Always wear sturdy work gloves when pulling out drywall by hand.
Learning how to remove drywall to replace it with new has advantages over putting a new layer atop the old. Overlaying drywall can lead to clearance issues in the room, while removal gives you the chance to inspect the interior wall for worn wiring, termite damages and other signs of wear and tear. Removing drywall is the first step to rejuvenating a room.