Time Required:

Under 2 hours

Difficulty:

Beginner
---
Learning how to fix leaky gutters is an easy, inexpensive project you can do yourself. If the metal gutter parts have rusted through, you can quickly and easily patch it.
If the hole is small, you can use plastic roofing cement. If it is large, use a piece of galvanized metal flashing. This guide explains how to fix gutter leaks, specifically when repairing a small or large hole in metal gutters.
Tip: Add gutter guards to your home to help prevent clogs all year long.
Clean the Area Around the Leak
Begin by cleaning the area around the leak with a wire brush and water.
After the area has dried, scrub it with an abrasive pad.
Apply Plastic Roofing Cement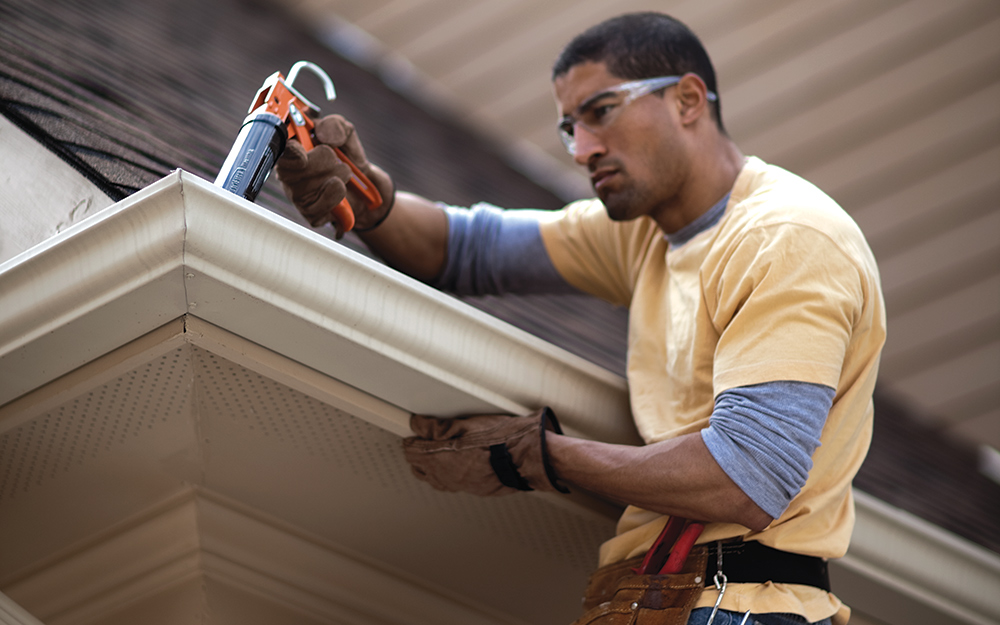 Apply plastic roofing cement over small holes.
If the holes are larger than nail holes, use tin snips to cut a strip of flashing (the same amterial as the gutter) wide enough to fill the area. Bend the strip to fit and embed the flashing in the cement.
Feather the roofing cement out on the surrounding area to flatten any steep edges.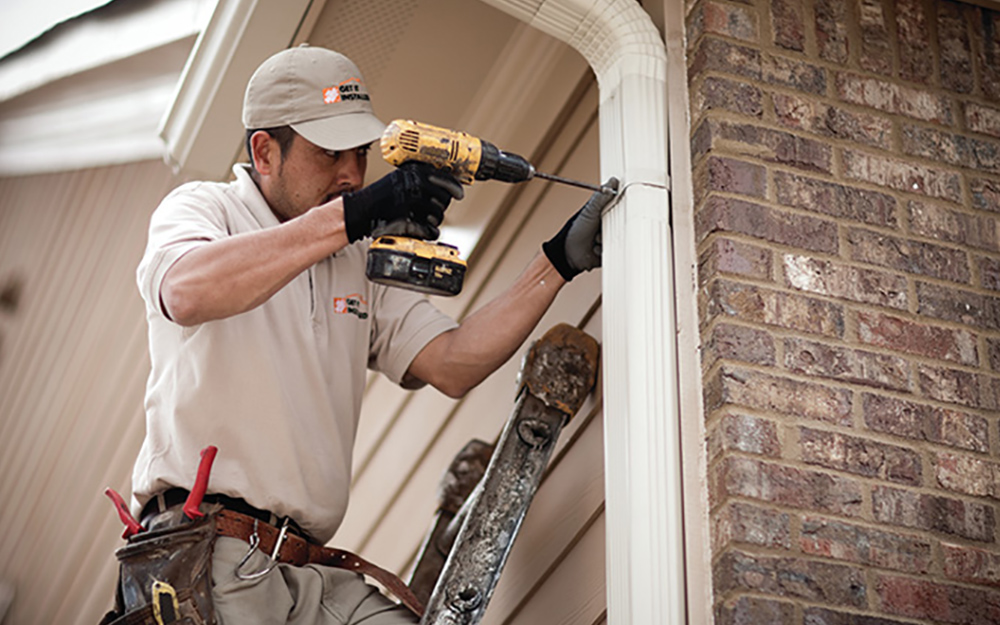 This is also a good time to check your gutter downspouts for damage and replace them as needed. Over time, gravity can cause joints to open up, or they can get jostled from below and come loose.
Remove any screws or connecting hardware at the joint and then disassemble the leaking or worn portion of the downspout.
Tip: You may need to remove other gutter or downspout sections near the leaky joint first.
Clean the Downspout Joints and Replace the Gaskets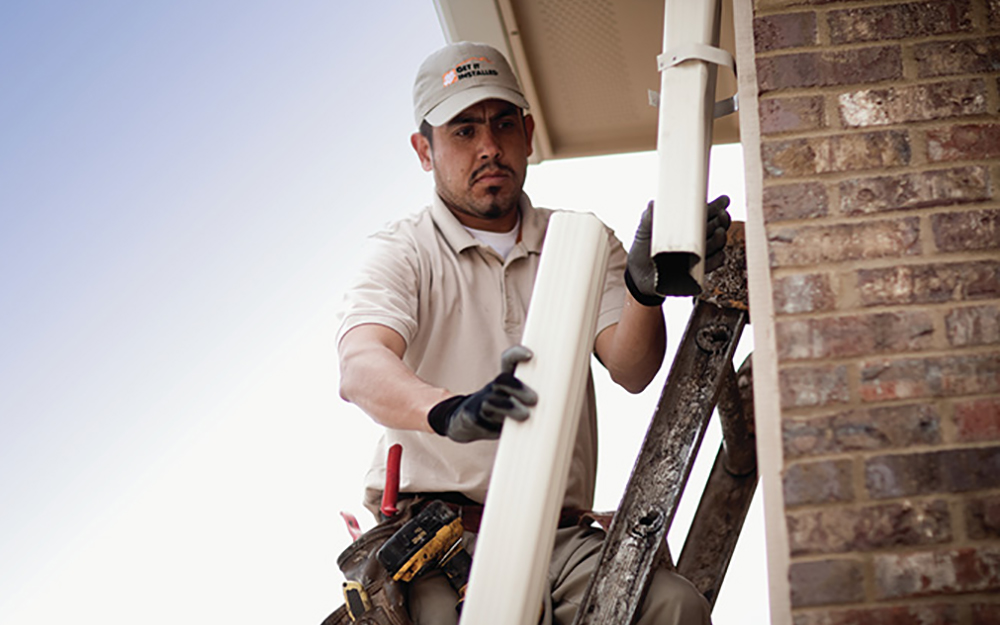 Clean any caulk or adhesive from both parts of the joint using a stiff wire brush.
Replace the rubber gaskets on vinyl or PVC gutters.
Apply Silicone and Reassemble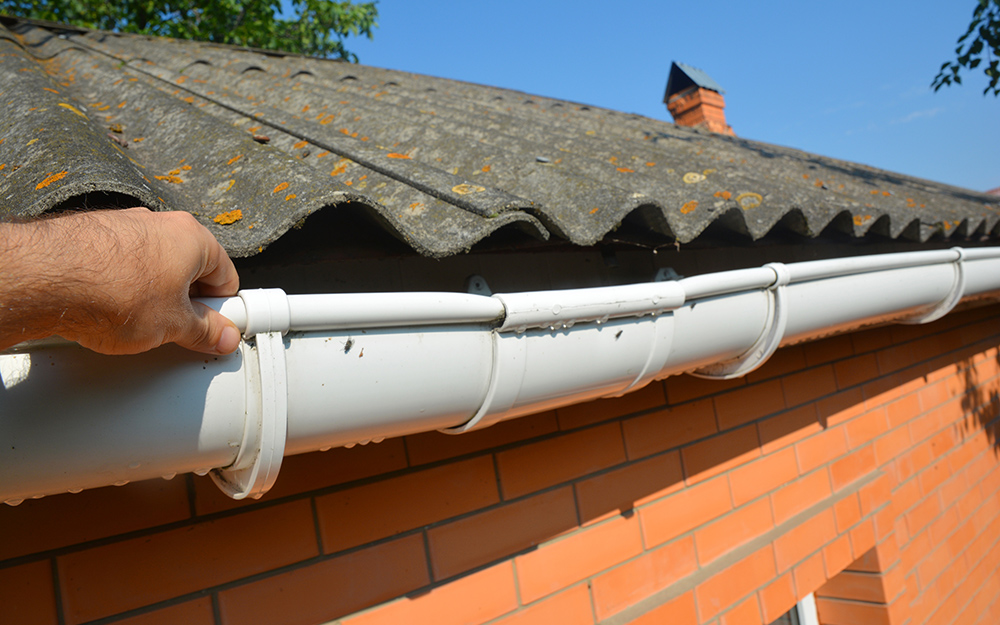 Apply a bead of silicone caulk to one of the parts at the joint area, then reassemble the gutter system.
Add any necessary fasteners or connectors.
Ready to find the supplies you need in your local store? Use The Home Depot app to locate products
Need it today? Order by noon for convenient scheduled same-day delivery,
Use these instructions as a basic guideline when repairing gutter leaks. Always take the proper safety precautions when tackling exterior home projects and make sure to wear the appropriate protective clothing and equipment.