Replacing a toilet handle is a simple project that even a novice DIYer can take care of. In just a few minutes you can update the look of your toilet and bathroom with a new handle or replace a broken toilet handle that is wiggle-free.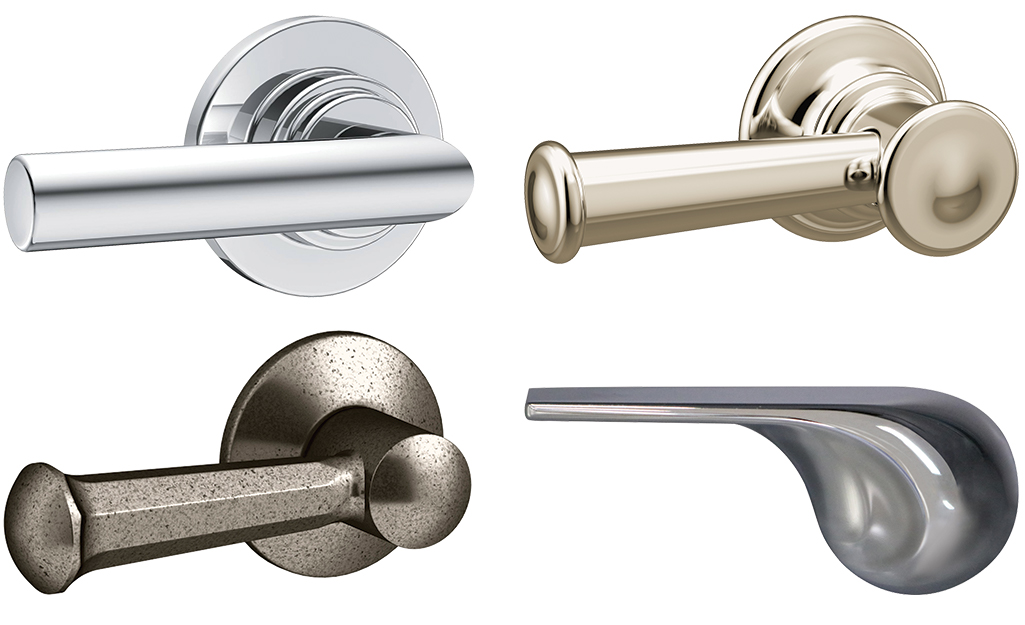 Before purchasing a new toilet handle, check to see where the handle is located on your toilet tank. 
While some replacement toilet handles have a universal fit capability, others are designed specifically for toilets with front-, side-, or angle-mounting positions. 
Another consideration is whether the new handle can be used on the right, left or both sides of the tank.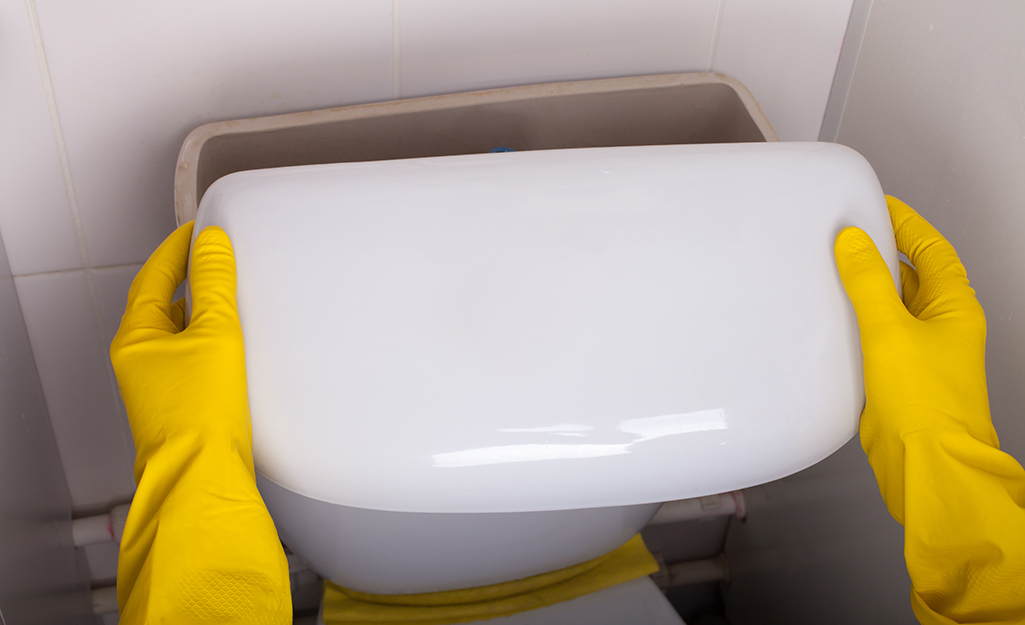 Lift the lid from toilet tank. 
Carefully set is aside to avoid being broken. 
Set it on a towel to prevent any unglazed part of porcelain from scratching the surface you place it on.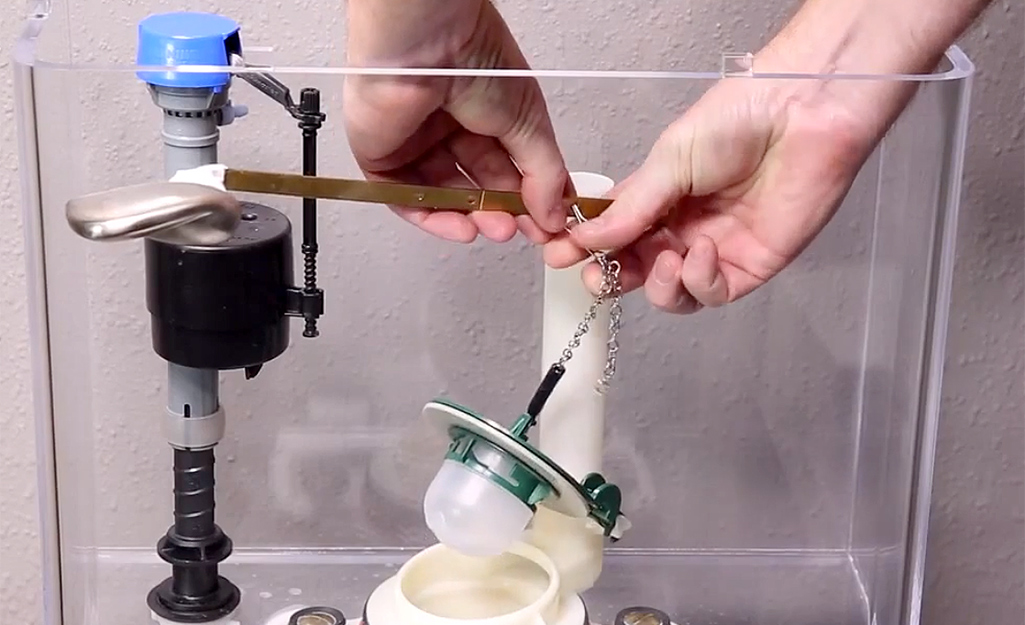 A toilet handle is attached to a lift arm inside of the toilet tank. 
A chain connects that arm to the flush valve or toilet flapper. 
Unhook the toilet chain from the arm, noting which hole the clasp is fastened into.
4
Remove the Handle Mounting Nut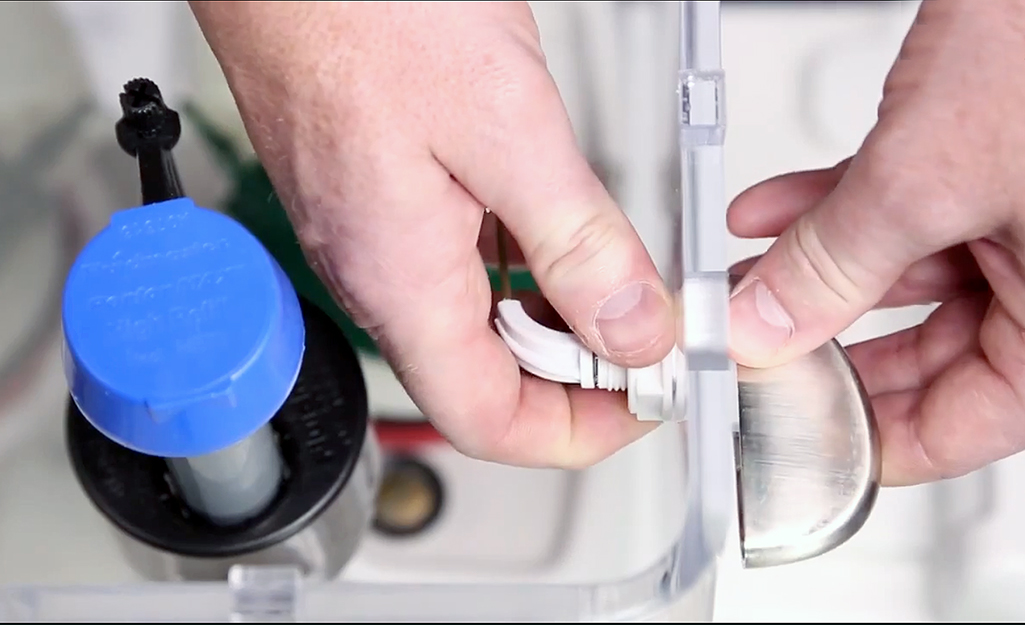 A nut holds the toilet handle in place. 
Loosen the nut from inside of the tank using an adjustable wrench if necessary. 
On most toilets, this nut is left-handed or reverse-threaded, which is opposite from a typical nut. This means you will turn the nut clockwise to loosen.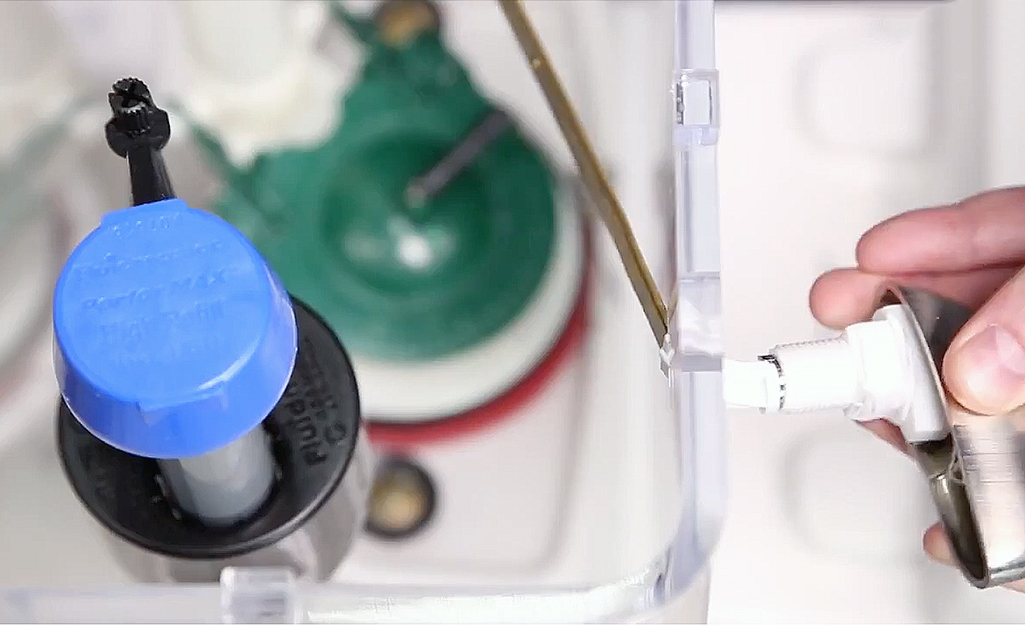 With the mounting nut removed, slip the lift arm through the hole in the tank to remove the old handle.
Remove the nut and O-ring from the new handle. 
Insert the arm through the hole from outside of the toilet tank.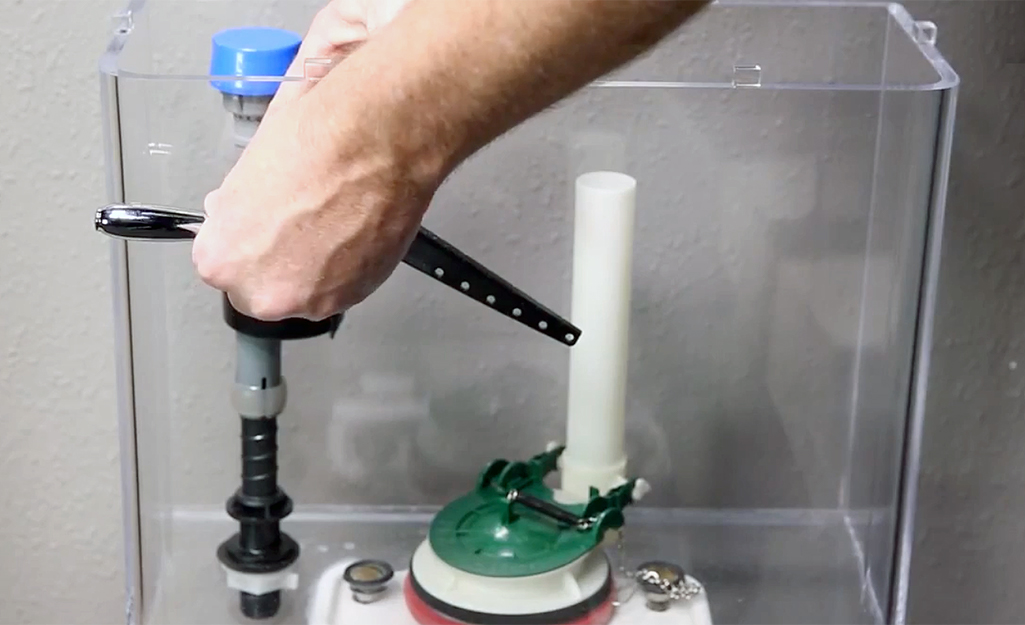 Slide the rubber washer onto the arm and then the nut. 
Hand-tighten the nut by turning counter-clockwise, and use a wrench for a snug fit.
8
Attach the Chain and Test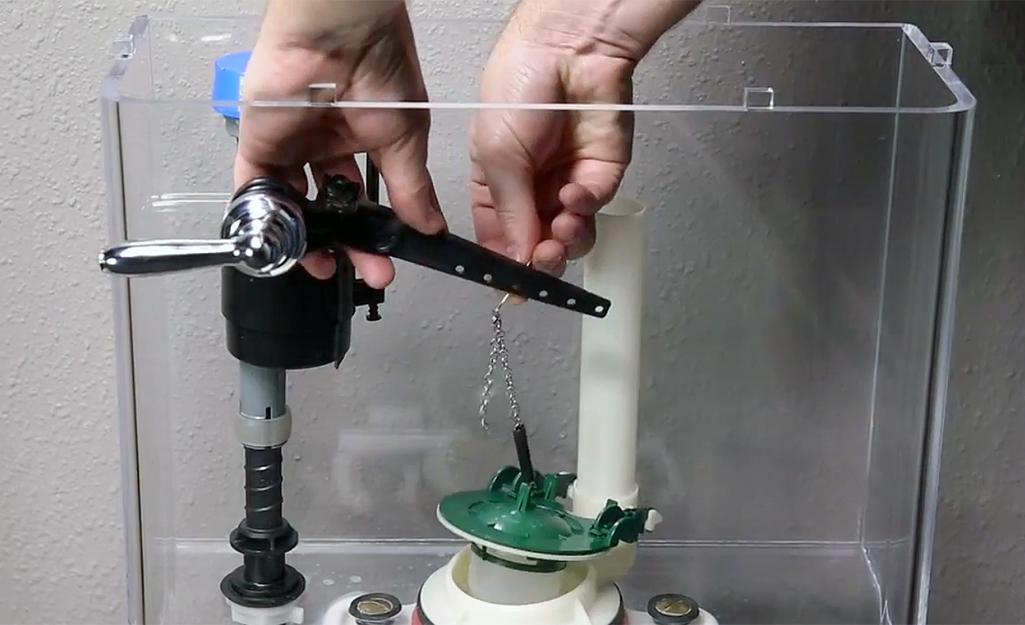 Reattach the flapper chain to the lift arm in the same hole as the old arm. 
Make a test flush. 
Because the length of lift arms and the position of its holes can vary between manufacturers and models, you might need to make adjustments. 
If the chain is too long, the tank will not completely drain. 
If the chain is too short, the toilet flapper might not seat properly and the tank will drain continuously.
When satisfied with the operation of the flush lever, replace the tank lid. Check other toilet parts, such as the toilet's mounting bolts and bolt caps. Successfully installing a new toilet handle can give you confidence to tackle other simple DIY plumbing projects.
Ready to find the supplies for other projects – like replacing seals, gaskets and wax rings – that you need in your local store? Use The Home Depot app to locate products and check inventory. We'll take you to the exact aisle and bay.
Explore More on homedepot.com