Soldering is a process where a metal alloy, referred to as solder, is heated to its melting point. The solder can then be used to form a bond between two pieces of material. Soldering jewelry is an option for those in search of DIY fixes for broken parts like clasps, clips and cuffs. If you're keen on making repairs, you may find a myriad of uses for jewelry soldering and ring soldering after you get the hang of it. Use this guide to learn how to solder jewelry at home.
Soldering is a process where a metal alloy, referred to as soldering wire, gets heated to its melting point. An alloy is a combination of two or more metals or a metal and a non-metallic substance.
To get the alloy to a high temperature, you use a tool called a soldering iron. You can then use the solder to form a bond between two pieces of material. A substance called flux is also necessary to help the solder stick. It works by removing films that can get in the way of bonding.
Before you can solder jewelry, you need to prepare your workspace. Look for a clean space with a flat surface. A desk or large table is an ideal starting point. Working in a well-ventilated, but not drafty, area is best.
Once you know where to work, create a heat-safe station. Place a large ceramic tile on the table or desk. Then, put two bricks side-by-side on top. When it comes time to solder, you'll place the jewelry on these bricks.
Tip: Soldering requires close attention to detail. If the lighting in the room isn't bright enough, set up a work light and position it so it shines onto the bricks.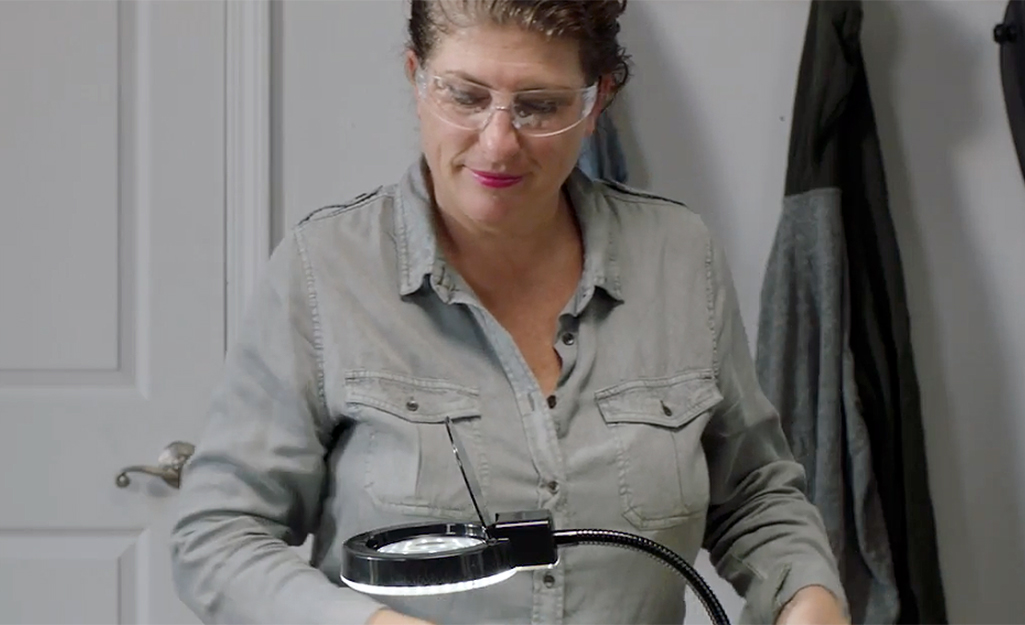 Soldering is easy to learn. However, the process involves working with hot metal, so a few safety precautions are necessary. 
Ensure that the room has plenty of airflow. Open windows or use a fan to help air move around.
Wear a respirator mask, so you don't breathe in soldering flux and fumes.
Wear soldering gloves and eye protection. Keep the soldering iron and the hot metal from coming in contact with your skin while you work.
Inspect your tools and equipment before and after you use them. If you notice any signs of damage, have the item repaired or replace it.
Never work when you're tired or distracted. Soldering torches can harm you if you're not focused on the job at hand.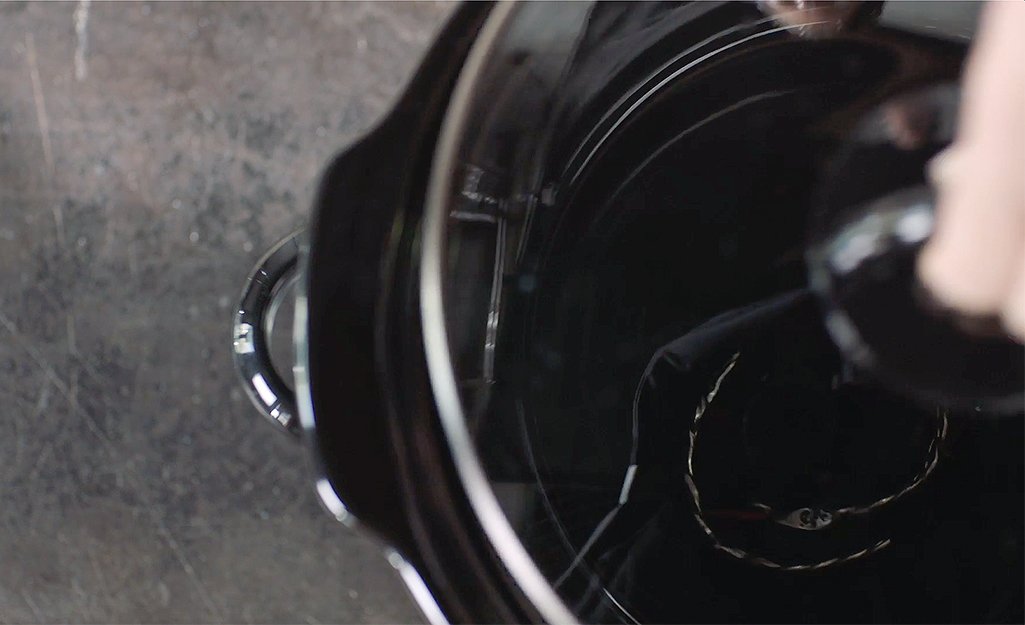 Check out your jewelry. Do the pieces fit together properly? If not, use a metal file to shape the edges before you begin to solder. Are all the pieces there? If a large section is missing, you may need to replace it before soldering.
Tarnish and residue can get in the way of soldering. For best results, clean the pieces before you get to work. 
Start by filling a slow cooker with distilled white vinegar. Turn the slow cooker on, add the lid and let the liquid heat up for 20 to 30 minutes. Then, drop the jewelry into the crock pot and let it rest for three to five minutes.
Use a small pair of pliers to transfer the jewelry from the slow cooker to a mixing bowl filled with cool water. Let the jewelry rest for a few minutes to rinse off the vinegar. Finish up by drying the pieces with a microfiber towel and emptying and rinsing the bowl.
Tip: A tabletop magnifier can make it easier to see the small details on a piece of jewelry
4
Cut the Solder and Apply Flux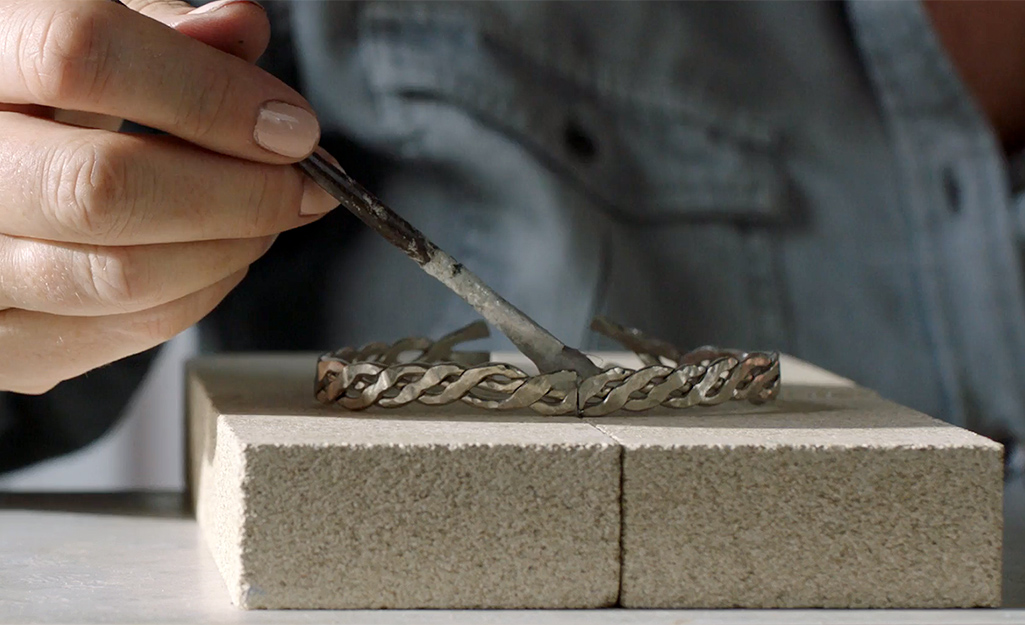 Place your metal pieces on the brick. Then, cut a small amount of solder wire with utility shears.
Working with a few small pieces is preferable to one larger piece of solder. Set these to one side of your workspace.
Use a small paintbrush to dab flux onto to the area tyou plan to solder. Position the solder wire on the piece of jewelry with the pliers.
5
Heat the Connecting Points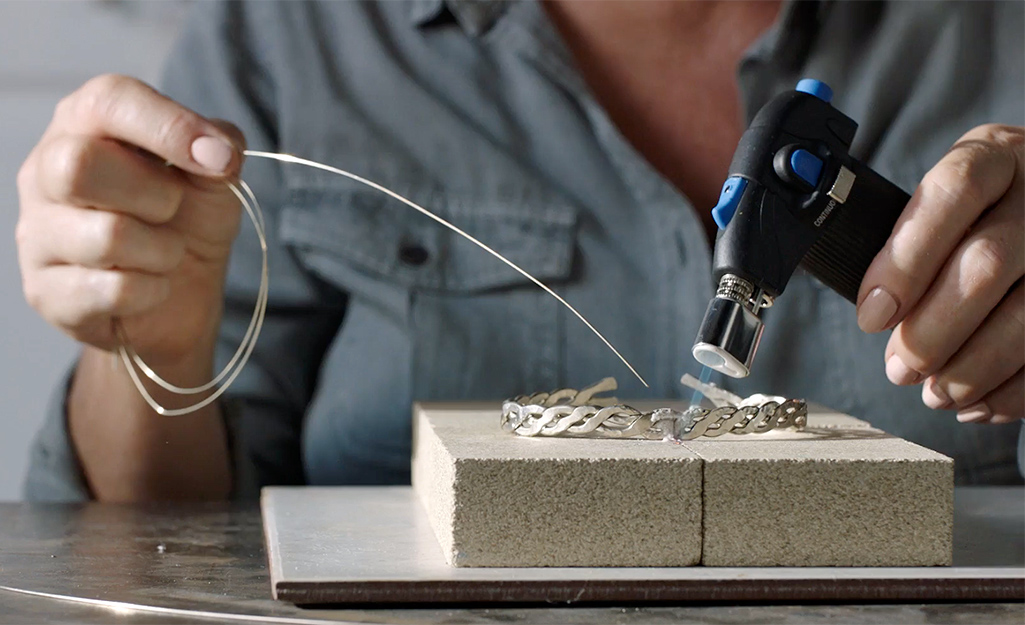 Turn the soldering iron on and aim the tip at the connection point. At the same time, hold the soldering wire near the point with your other hand.
Watch for the flux to begin bubbling and turn glossy. When you see this happen, touch the wire to the connection point. As soon as the solder begins to run, pull the wire away.
Continue these steps until the two pieces fuse together completely.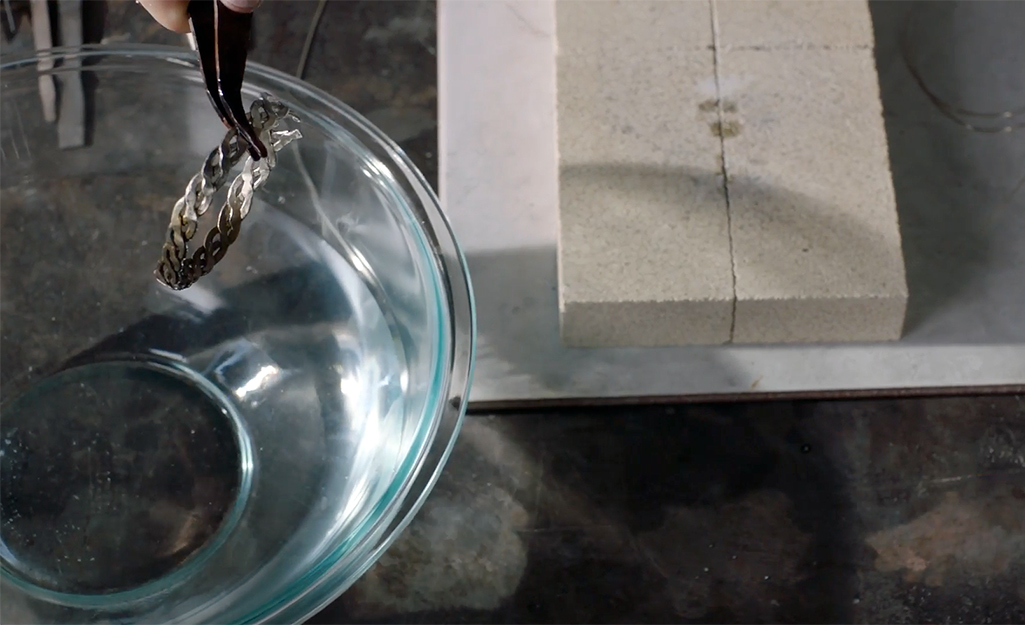 Once you join the pieces, use the pliers to transfer the jewelry to a mixing bowl filled with clean, cool water. This water bath stops the heating process and makes the bond solid.
After a few minutes, move the jewelry back into the slow cooker. Let it sit for five minutes and then return it to the mixing bowl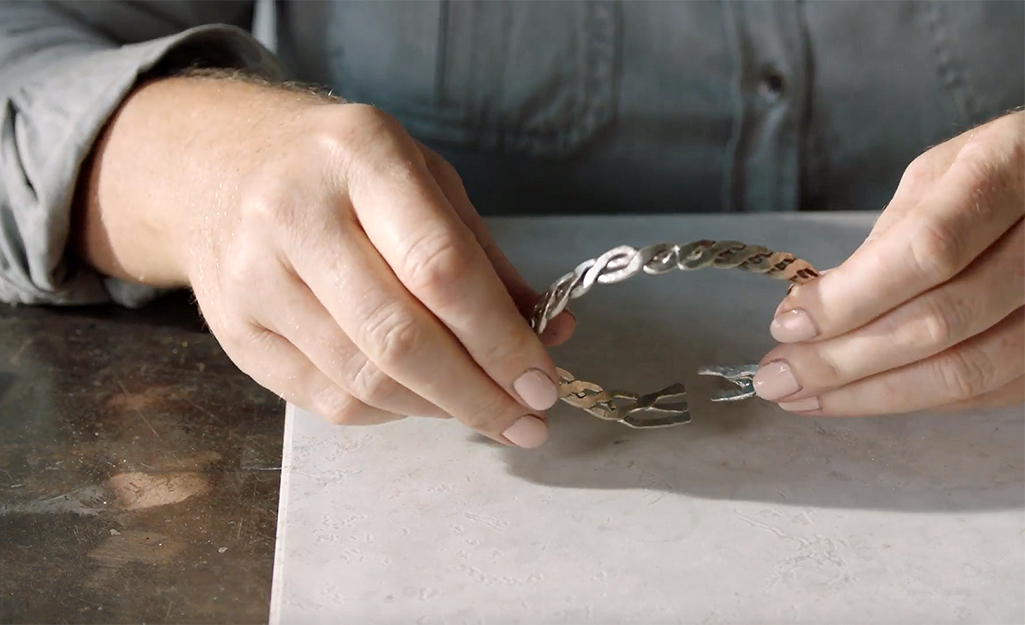 Remove the jewelry from the water bath after a few minutes. Check the piece to see if the bond is secure. If not, apply more solder.
Once you know the bond is strong, scrub the soldering site with a heavy-duty scouring pad. Then, use a file to smooth away rough spots.
You can solder jewelry to repair broken jewelry parts like clasps or to add parts to a DIY piece. Use it on rings, earrings, necklaces, bracelets, pins and other kinds of jewelry.
Knowing how to solder jewelry allows you to fix precious pieces and create new items. Learning the process is simple when you have the right tools and materials. Find whatever you need for DIY jewelry repair and design at The Home Depot. Use The Home Depot Mobile App to locate products and check inventory. We'll take you to the exact aisle and bay.
Explore More on homedepot.com