Soldering is a process where a metal alloy, referred to as solder, is heated to its melting point. The solder can then be used to form a bond between two pieces of material. Soldering jewelry is an option for those in search of DIY fixes for broken parts like clasps, clips and cuffs. If you're keen on making repairs, you may find a myriad of uses for jewelry soldering and ring soldering after you get the hang of it. Use this guide to learn how to solder jewelry at home.
Before you learn how to solder jewelry, you'll need a proper work area.
Look for a clean space with a flat surface. A desk or large table is an ideal starting point. Working in a well-ventilated, but not drafty, space is ideal.
Gather a large ceramic tile and firebrick. You'll use the firebrick on top of the tile. 
Find a bright overhead lamp that can sit on you work surface. The lamp will provide illumination so you can see as you work.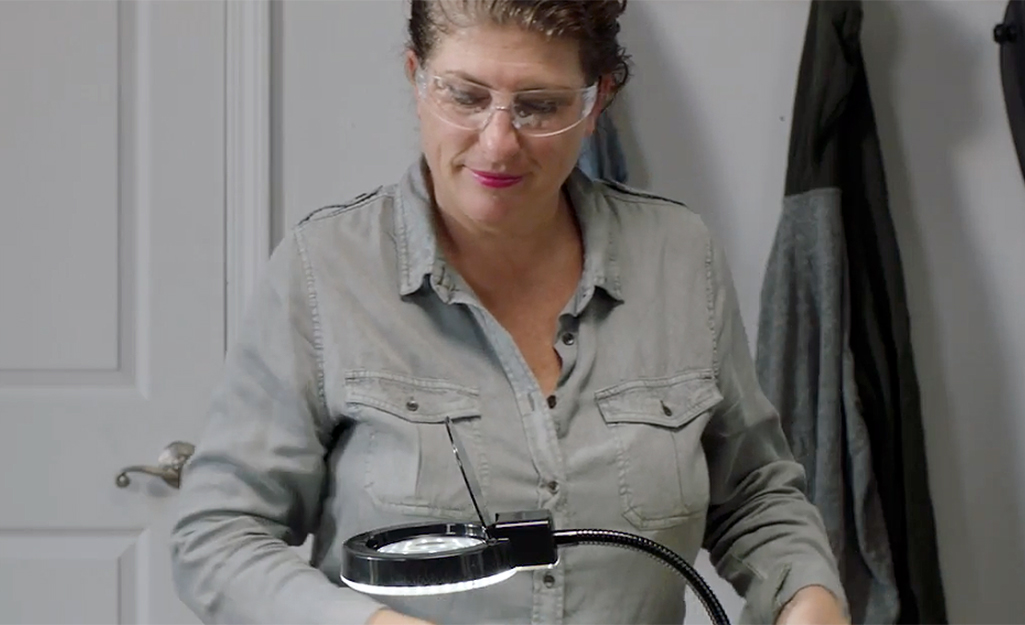 As previously mentioned, soldering jewelry is easy to learn, but since you're dealing with hot metal and a high-heat soldering torch, you'll need to take a few safety precautions before you get started. Here are a few basic guidelines:
Always work in a bright, well-ventilated area. Do not begin soldering if your work environment is not ready.
Add a respirator or fume extractor to your setup. These can help you avoid breathing in soldering flux and fumes.
Consider using soldering gloves to protect your hands. Never work too close to your hands or you may suffer burns.
Inspect your tools and equipment regularly. Soldering torches must be checked often to ensure they're in proper working order. 
Never work when you're tired or distracted. Soldering torches can harm you if you're not focused on the job at hand.
Once your work area is safely laid out and you've gathered the right solder supplies for jewelry, it's time to learn how to solder jewelry.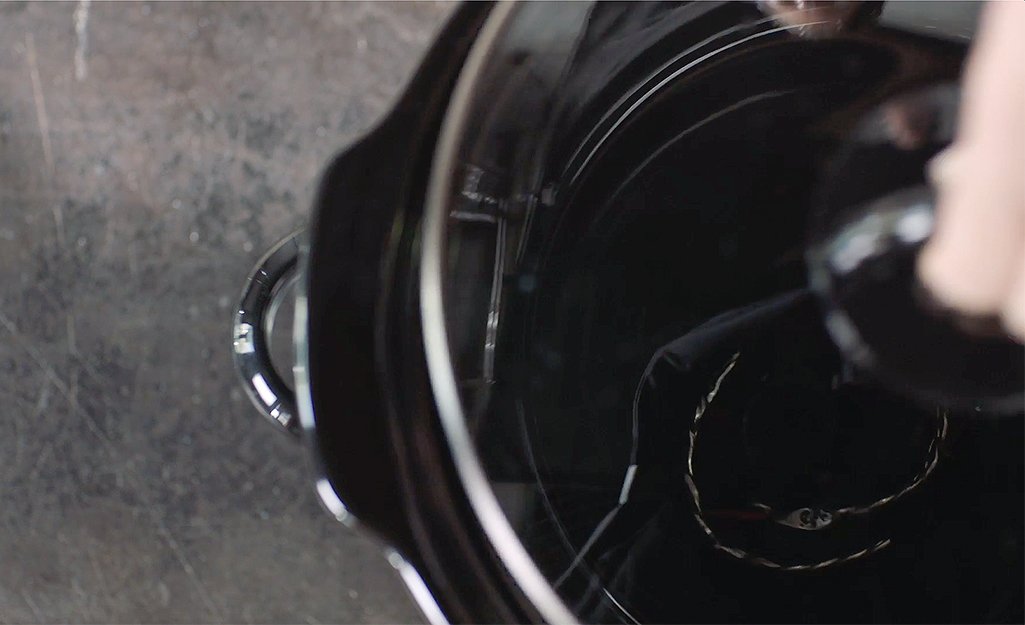 Check to make sure that the metal you're soldering together fits properly. Examples might include a broken ring which may need to be filed first. 
Visually examine the material to make sure a secure bond can be formed and no large pieces are missing.
Clean all of the pieces that are to be soldered in a pickle pot and pickle solution for three to five minutes. The liquid helps remove oxidation after soldering. Use small pliers or tweezers to hold the metal after removing it from the pickle pot.
4
Cut the Solder and Apply Flux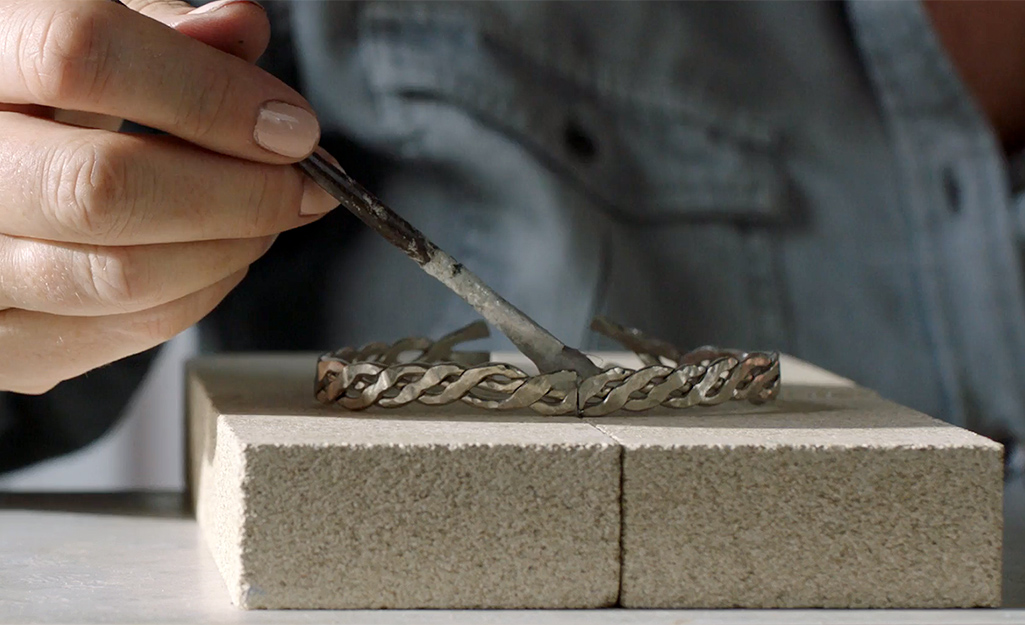 Place your metal pieces on the firebrick where you're going to work. Cut a small amount of solder wire using sharp scissors. 
Working with a few small pieces is preferable to one larger piece of solder. Set these to one side of your workspace.
Apply a small amount of flux to the area that's going to be soldered using a paintbrush. Place the solder being used on the piece of jewelry using your pliers or tweezers.
5
Heat the Connecting Points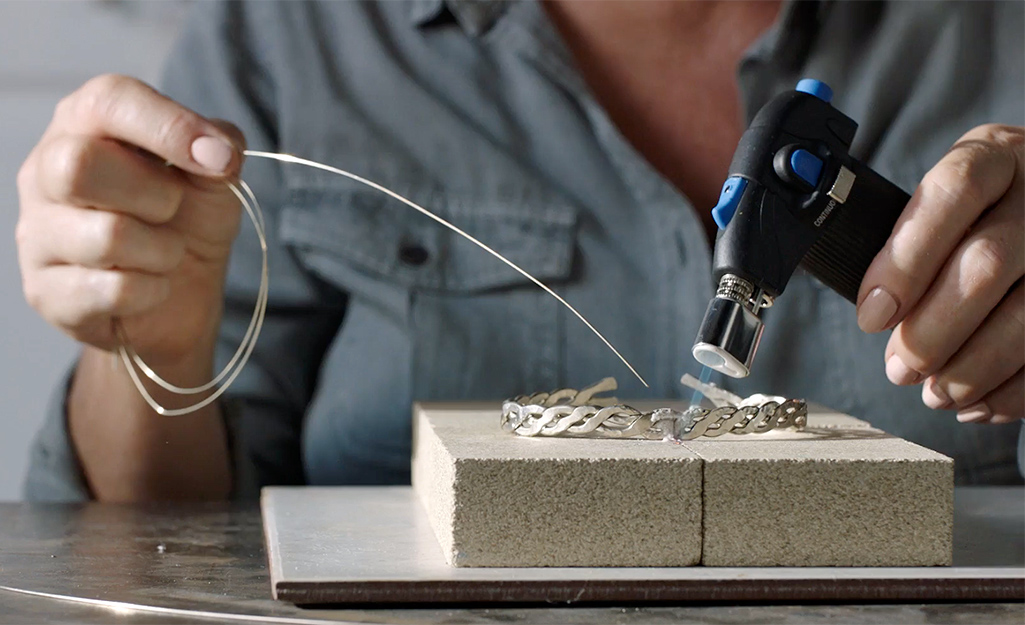 Use your torch to heat the solder point quickly, working your solder toward the center for a broken connection. 
When the solder begins to run you must immediately turn the torch off.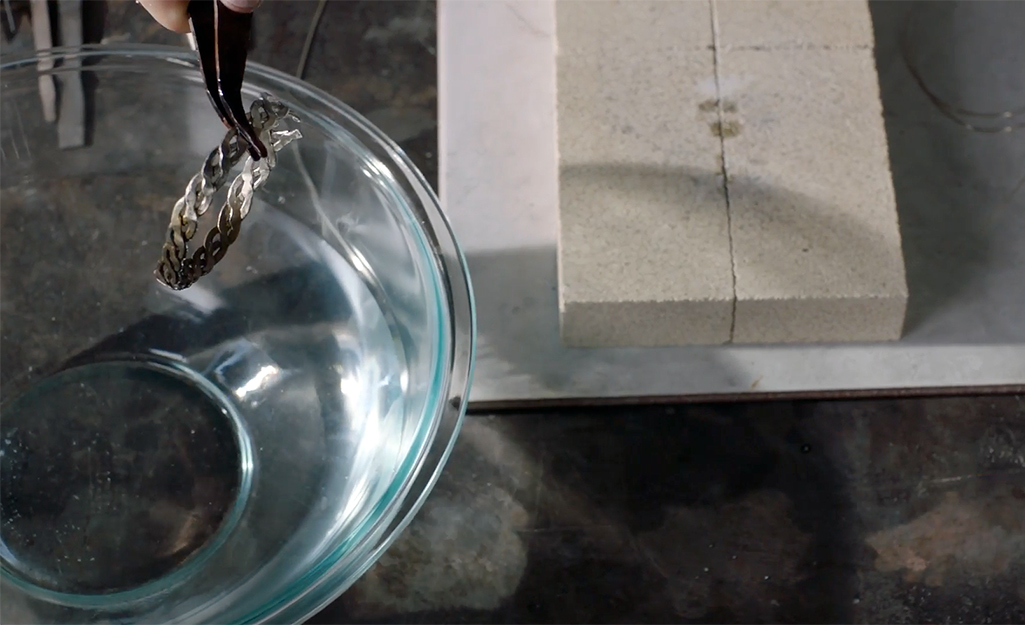 Place the finished piece of jewelry into your jar filled with water. 
This process is called "quenching" and it stops the heating process, helping to secure the bond you made with your solder.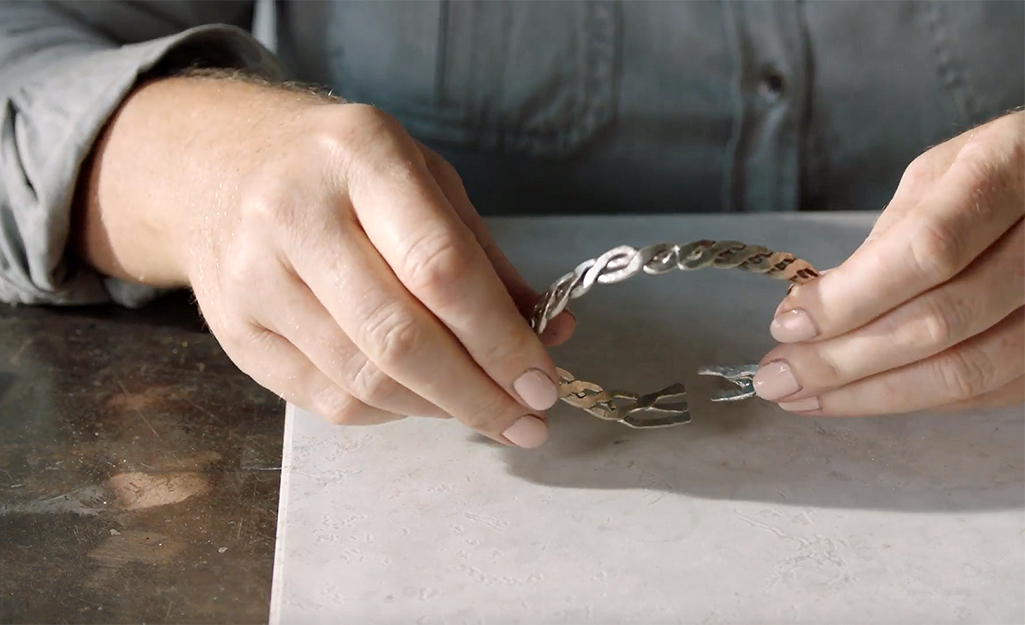 Check your jewelry to make sure the connection you just made is secure. If it is not, you'll need to start over using a different type of solder. 
In general, it's best to work from hard solder to medium and then soft solder, as going backwards often means cleaning and removing old solder first since it melts at a lower temperature.
Soldering jewelry may sound complex, but it's a simple process once you get the hang of it. In most cases, you'll want to work with scrap jewelry or inconsequential items as you learn. Doing this will help you get a grasp of how to solder jewelry without damaging pieces that are more valuable.
Explore More on homedepot.com