Let's have some fun and build a kids tool bench. This simple project gets your child comfortable with using a tool. Once it is all finished, it gives them a place to keep a few tools of their own.  From screwdrivers to paint markers, this kids tool bench will hold it all.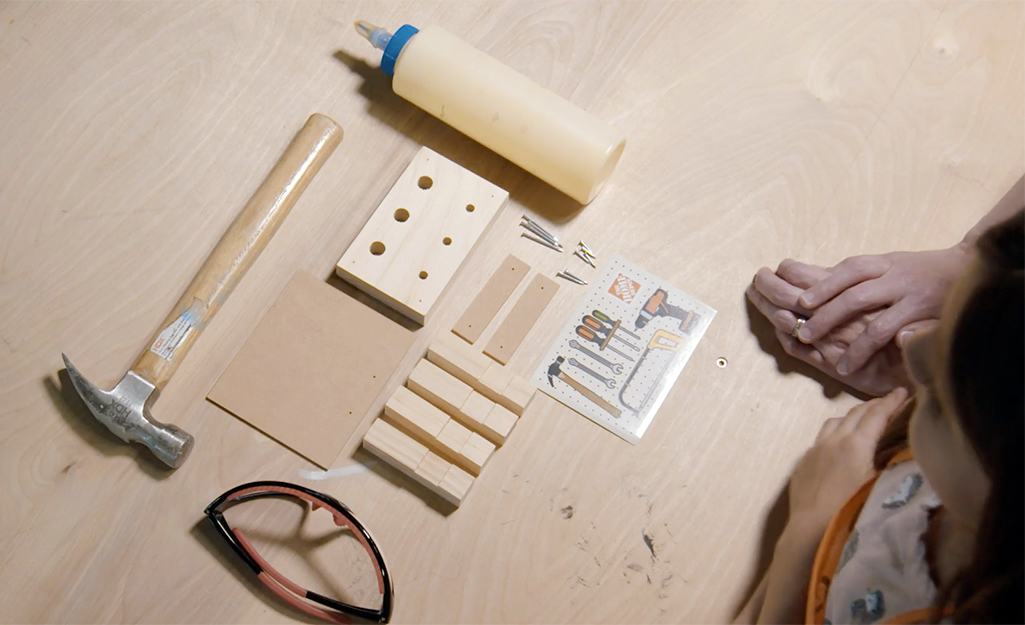 Find a space to work and lay out all the pieces of your project together. Put your nails into three groups. You should have:
4 short nails
2 medium nails
4 long nails
You also need a hammer, some wood glue and a piece of fine-grit sandpaper. Don't forget to put on your safety glasses.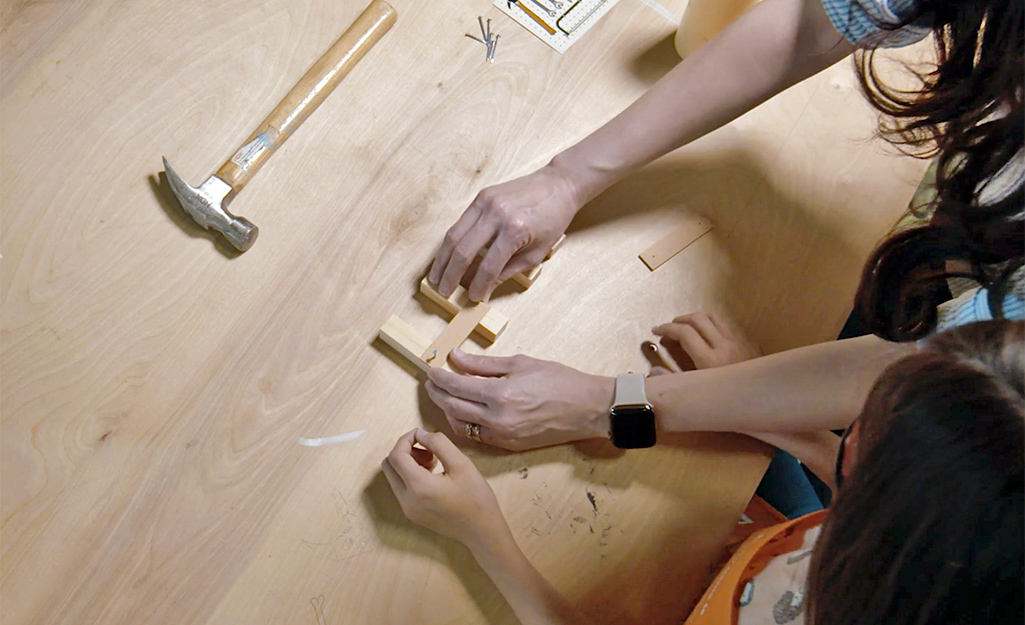 Lay down two leg pieces with the grooves facing up.
Put a little dot of glue in the grove of each leg.
Fit one of the braces into the groove, and make sure the edges are lined up evenly.
Use two short nails and tap them into the holes in the brace to attach it to the legs.
Repeat using the other two legs and the other brace.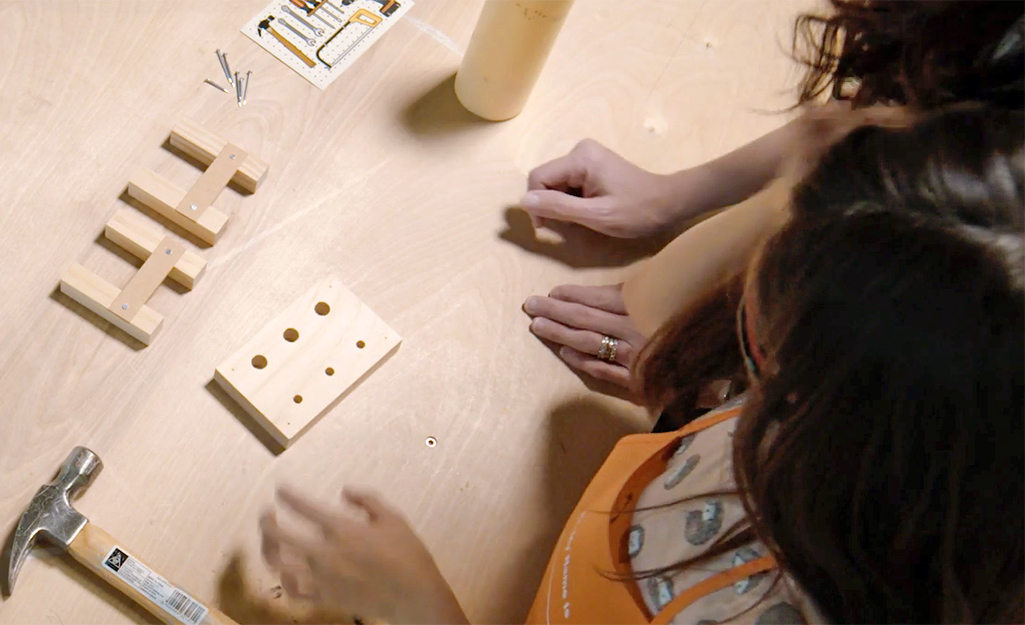 Place the bench top flat on your work surface.
Start the 4 long nails into the holes in each corner of the benchtop. Tap each one in gently, but don't nail it all the way through.
4
Attach the Top to the Legs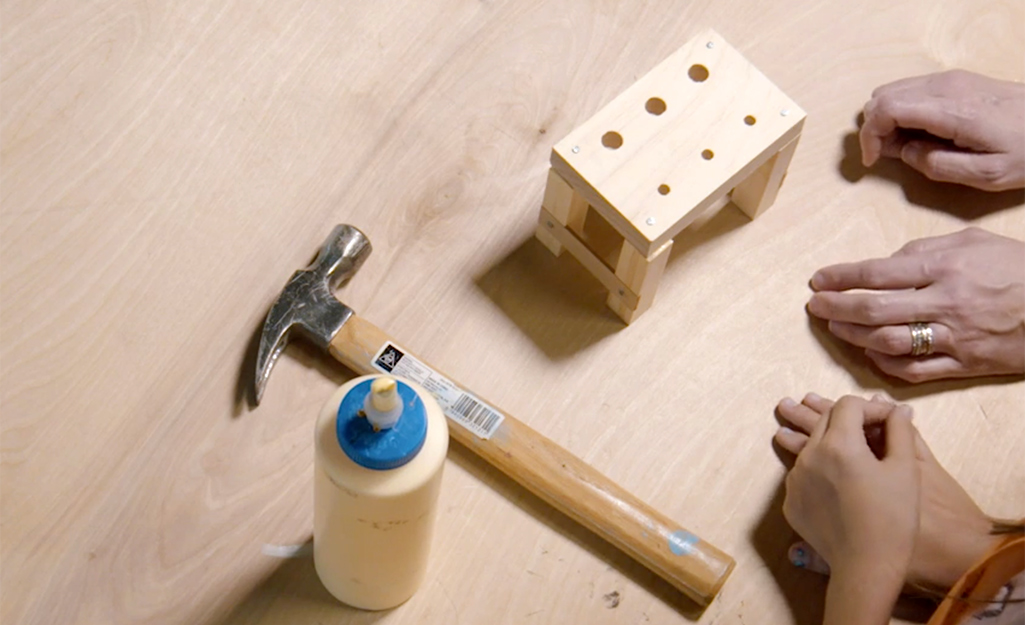 Stand up both of the leg pieces so that the braces are facing out and are closer to the bottom than the top.
Put a little dot of glue at the top of each leg.
Place the benchtop on top of the legs and make sure all the edges line up evenly.
Carefully finish nailing each of the four long nails through to attach the top to the legs.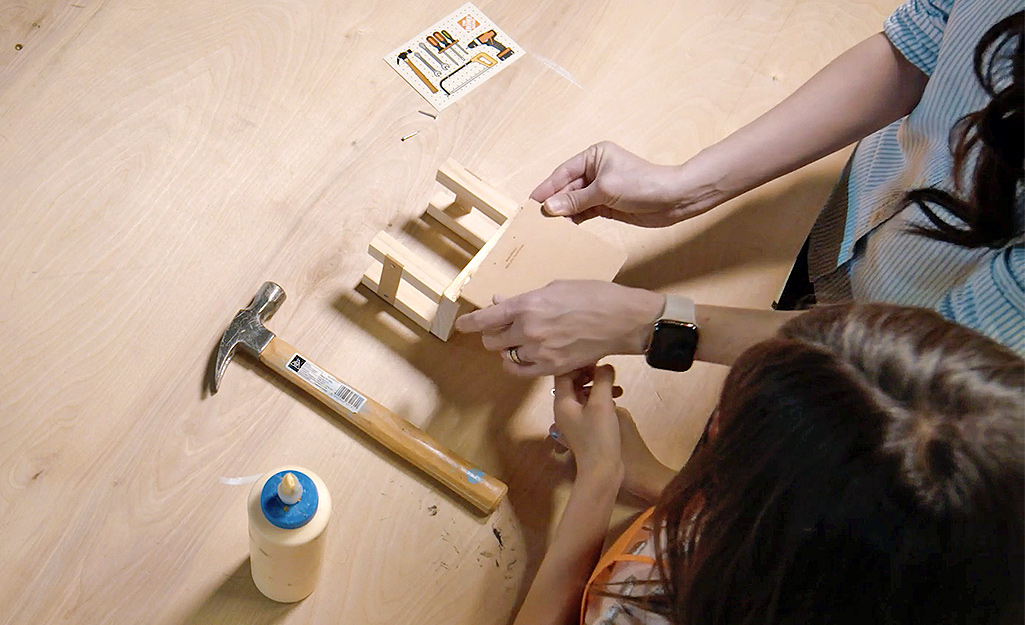 Turn the bench on its side with the three big holes in the benchtop close to the top.
Put a thin line of glue along the top edge of the benchtop.
Place the backboard on top.
Make sure the side and bottom edges are even.
Use the two medium nails and nail the backboard in place.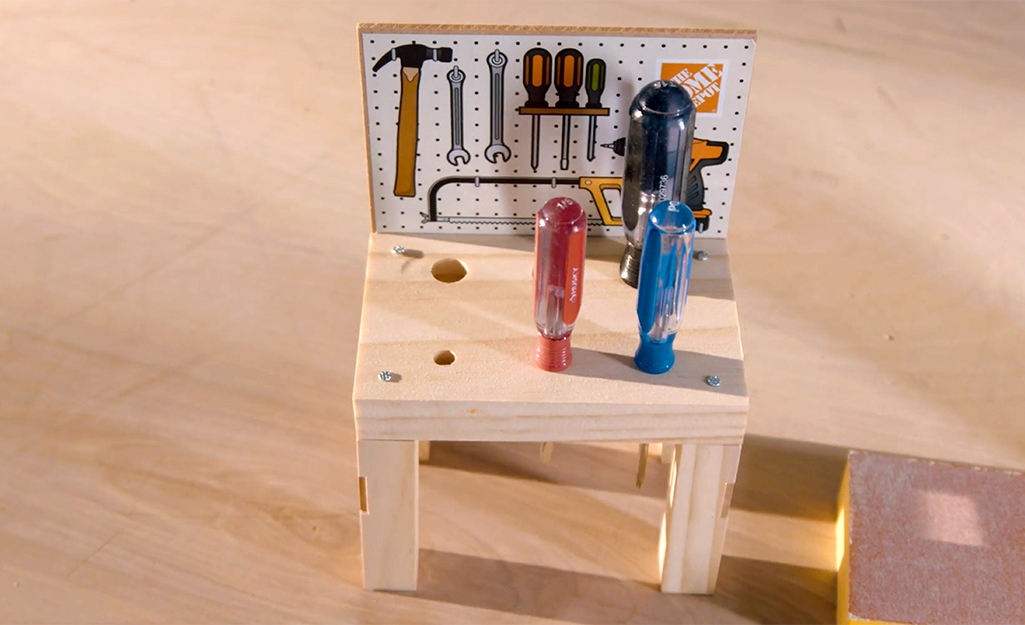 If you want, paint your tool bench using a paintbrush and acrylic paint. Be sure to let it dry completely.
Then, add the sticker to the backboard.
Your child can also try modifying the bench with other things from around the house. Encourage their creativity and experiment with ways to change up the tool bench. A small plastic box can be glued on to the back of the tool bench for extra storage. Small clips attached to the edge can be used to hang on to other small items. Help them find new ways to make their storage bench one-of-a-kind.
Explore More on homedepot.com