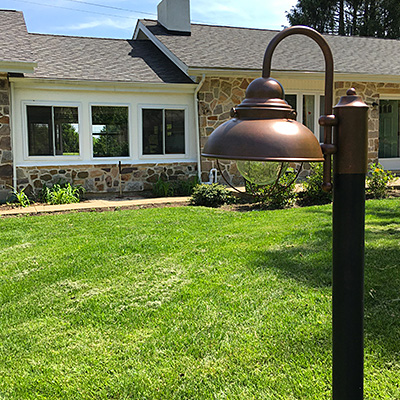 Refresh your front yard and improve your home's curb appeal by updating the lamp on your outdoor post. It's easy, can be completed in under an hour and can transform the look of your front yard.
After you choose the style of lamp, it's important to identify and turn off the circuit breaker that powers the post. The rest is simple.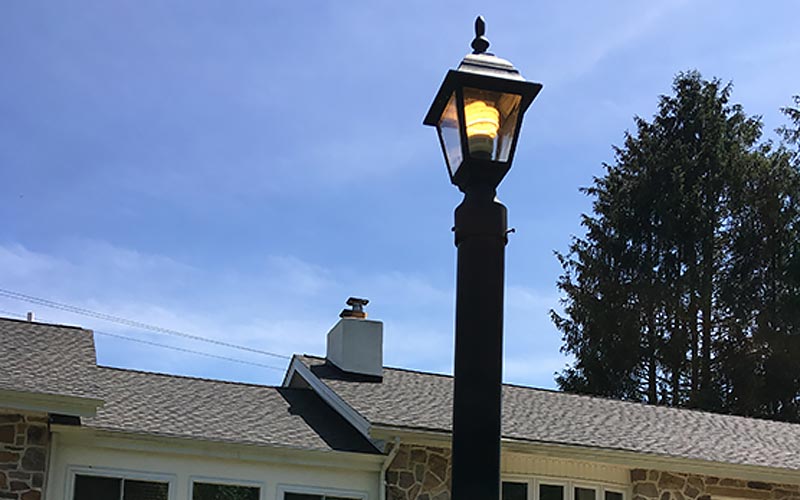 Identify which circuit breaker on your electrical panel controls your outdoor lamp post and turn it off. It is not enough to turn off the electric source at the light switch, you must cut the power completely. Cover breaker with tape to prevent someone from accidentally turning it on while you're working.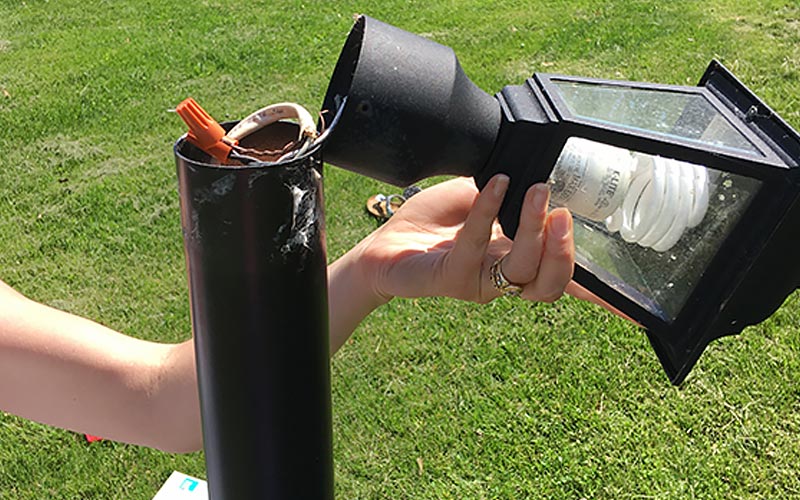 Remove the old lamp from the post. Some fixtures have a skirt or access panel, others just have screws.
Identify three main wires, usually black, white, and either copper or green. Disconnect wires by removing the wire nuts and unwind using pliers. Save wire nuts in case they didn't come with your new lamp.
If the nuts are tight, apply WD-40 to loosen them. Wipe post clean.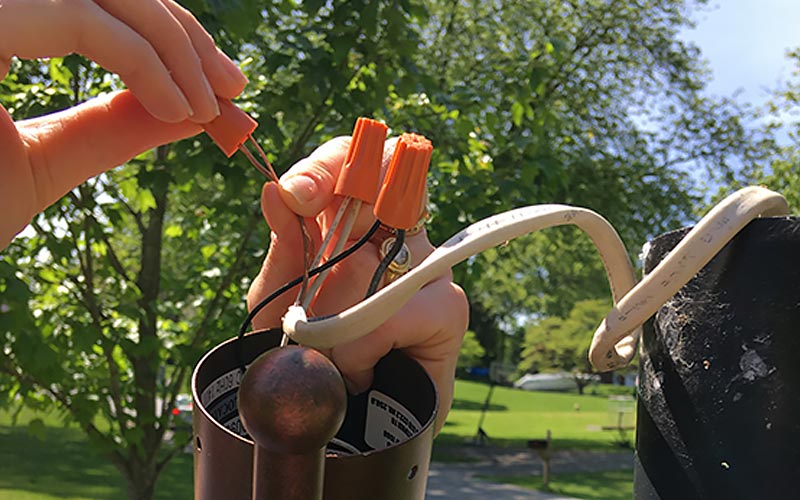 Follow directions on the new post lamp to ensure your fixture is connected properly. Connect each of the electrical wires on the new fixture to the color-coordinated wire inside the lamp post.
Line wires up evenly, slip on wire nut and screw nut until snug. Gently tug each nut to be sure it is securely attached. Turn the main power on to test the wiring. If it's not working, turn the main power off, check that the wires are connected properly and test again.
When it's working, turn the main power off and continue installing the new lamp.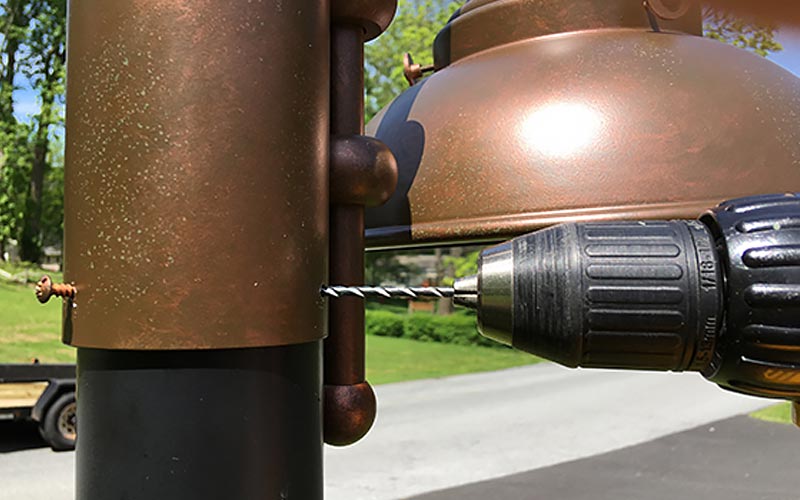 Fit the light base over the lamp post, lining it up with screw holes. If there are no holes, position the fixture and drill new ones into your post. Screw opposite holes in first. Check levelness. Finish adding screws.
Insert bulb and attach any other parts that may have come with fixture according to directions. Turn main power on. Look at your yard in a new light!
Shop this Project
Explore More on homedepot.com