Project Guide
Make a Botanical Table Runner for Your Holiday Table
Time Required:

2-4 hours

Difficulty:

Beginner
---
Create an original work of art for your holiday table with foliage from your houseplants and landscape plants. Begin with a drop cloth and make botanical prints with leaves in varying colors.
This easy project comes together in just a few hours and adds rustic style to your decor.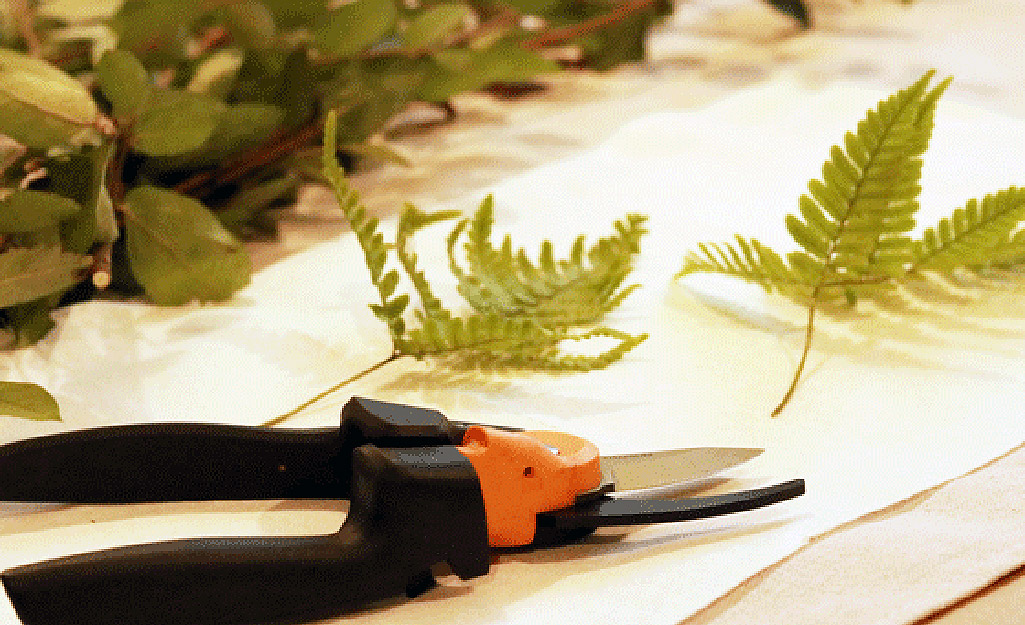 Use pruning snips to trim leaves from household plants like monstera, the split-leaf philodendron. Ferns are classic for botanical prints, too.
Make sure the leaves are clean, brown bits are trimmed away and all bugs have new homes outside. For the best results with printing, press the leaves between layers of paper towel and weigh down with books for a few hours or up to a few days.
Fold drop cloth in half and lay on the table. Use the ruler and pencil to mark a line down the length of the drop cloth. Use the fabric shears to cut the drop cloth in half.
Heat the iron and press, cloth side up, to remove wrinkles.
Finish the cut side of the table runner by using the ruler and pencil to mark a 1-inch hem. Draw a bead of fabric glue inside the seam and fold over. Use straight pins to keep the seam closed while it dries. You can also use painter's tape.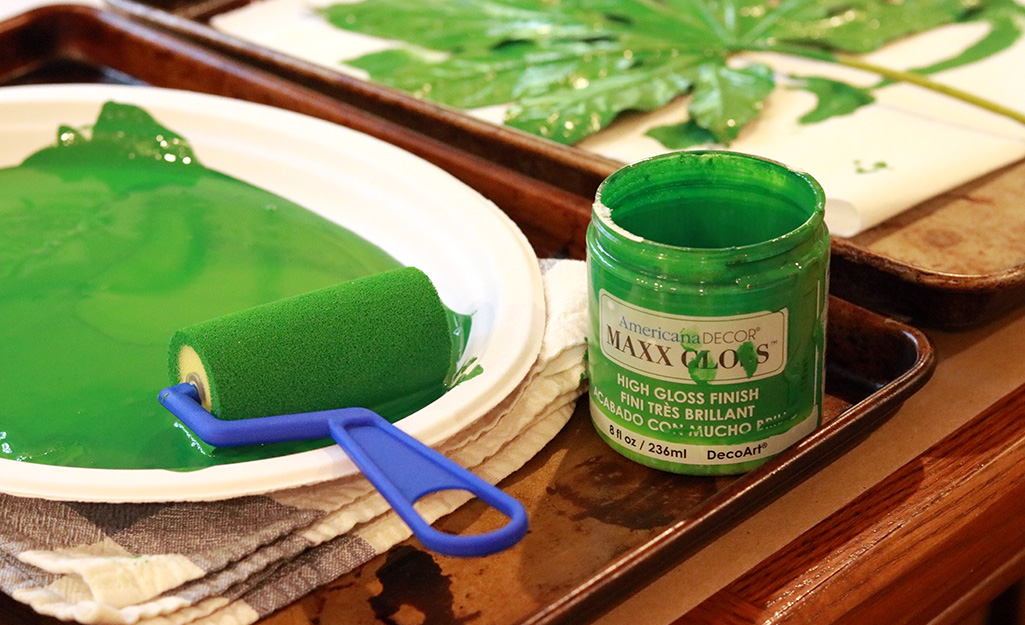 Cover your work surface with brown builder's paper. Spread out the table runner drop cloth.
Set up a painting station with a disposable pan for paint and a space to roll paint on the leaves.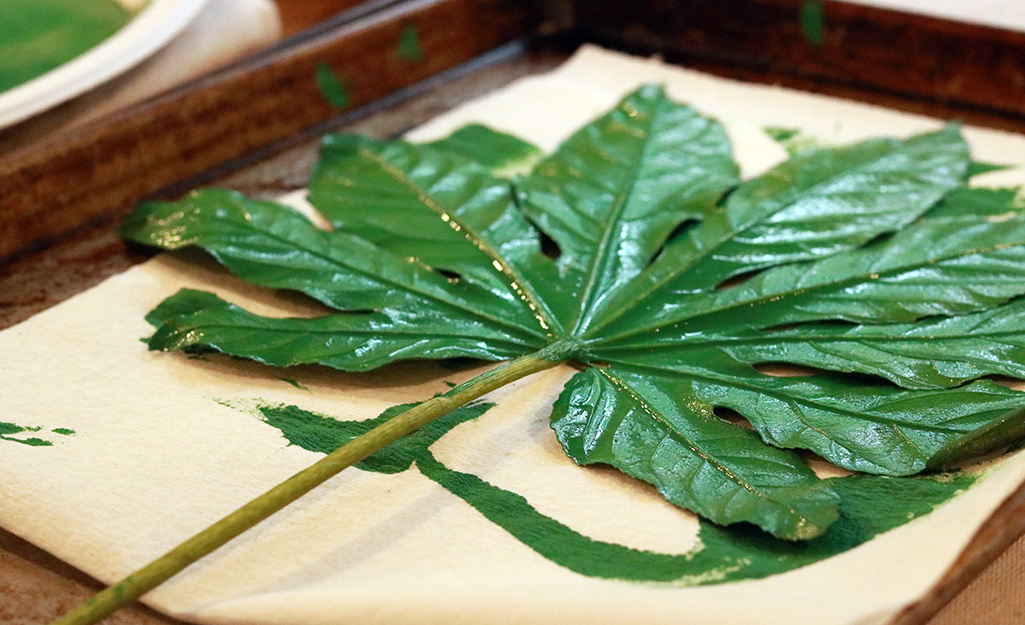 Start with a large leaf. Lay it vein side up on several layers of newspaper or paper towel. Roll the sponge in paint and distribute paint evenly over the underside of the leaf, the side with the prominent veins.
Transfer the leaf to the cloth, and flip it paint side down. Gently smooth out the leaf. Place a paper towel over the leaf and roll over it with a brayer or small rolling pin. Remove the paper towel and gently pull up the leaf to reveal your print.
Continue painting and placing leaves along the cloth. For a random pattern, rotate the leaf as you go along. Leaves can be used several times. This project will dry quickly, but you may still want to take a break in between colors to allow the first set to dry.
When you're through with leaves, embellish with swirls and dots of gold paint for holiday sparkle. Take the stencil brush and dip it into gold paint.
Let the runner dry completely. Remove pins and painter's tape from hem before displaying.
Set up a centerpiece with flameless candles and greenery for your holiday table.