Project Guide
Make a Farmhouse Style Moss Cone
Time Required:

2-4 hours

Difficulty:

Intermediate
---
Learn how to make a stylish farmhouse style moss cone that you can use for mums and other cuttings from your garden.
This vertical gardening project looks pretty framed on your porch or hung on the front door. The wood is easy to cut with a hand saw, so makers of any level of expertise can create this project.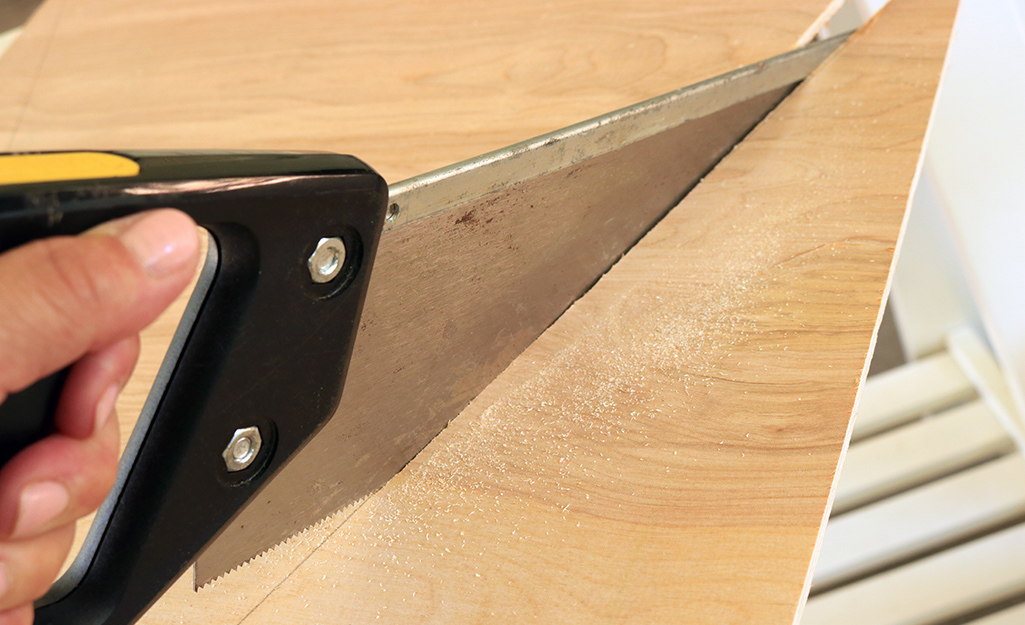 Measure your wood at 18 inches in width and mark with a pencil on the top and bottom. Using your yardstick, draw a vertical line connecting both pencil marks.
Put on your safety glasses and gloves (we used gardening gloves) and cut the wood lengthwise along the line.
Along the bottom width of the wood, make a pencil mark at 9 inches or half. This will be the bottom tip of the cone.
From the left top side of the wood to the 9-inch pencil mark on the bottom, use your yardstick as a guide to make a 45-degree line. Do the same on the right side.
Take your saw and cut along the 45-degree lines to create the cone shape.
With the remaining wood, you can use it for a second cone of similar or smaller size if desired.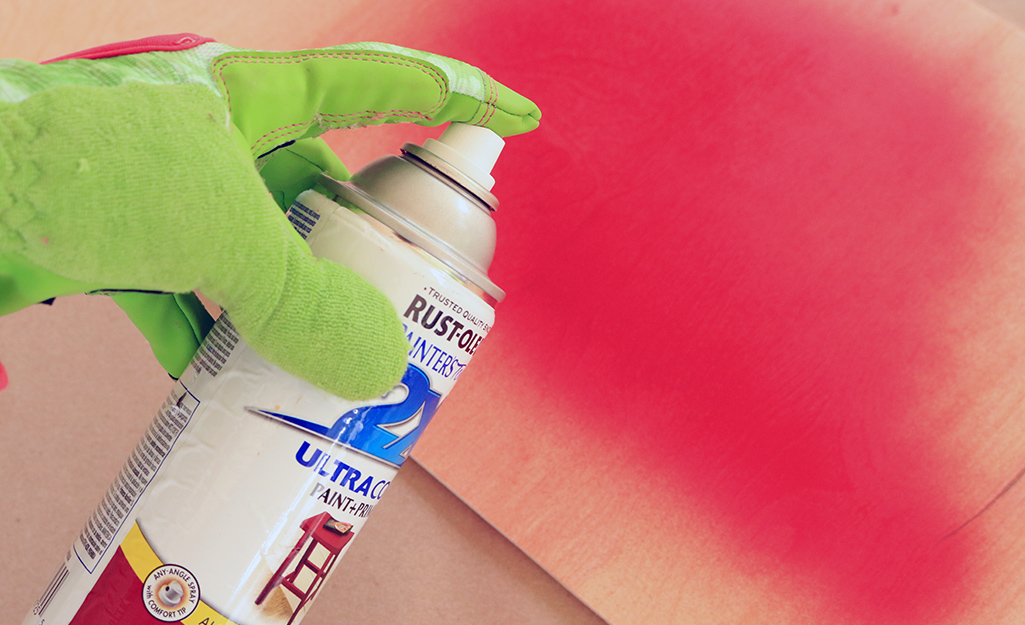 Using a sanding sponge, smooth the edges of the wood cone on the front and back. Wipe away any remaining sawdust.
Spray paint the cone the color of your choice. We use Rust-Oleum Paprika on the front side and Titanium Silver on the back side.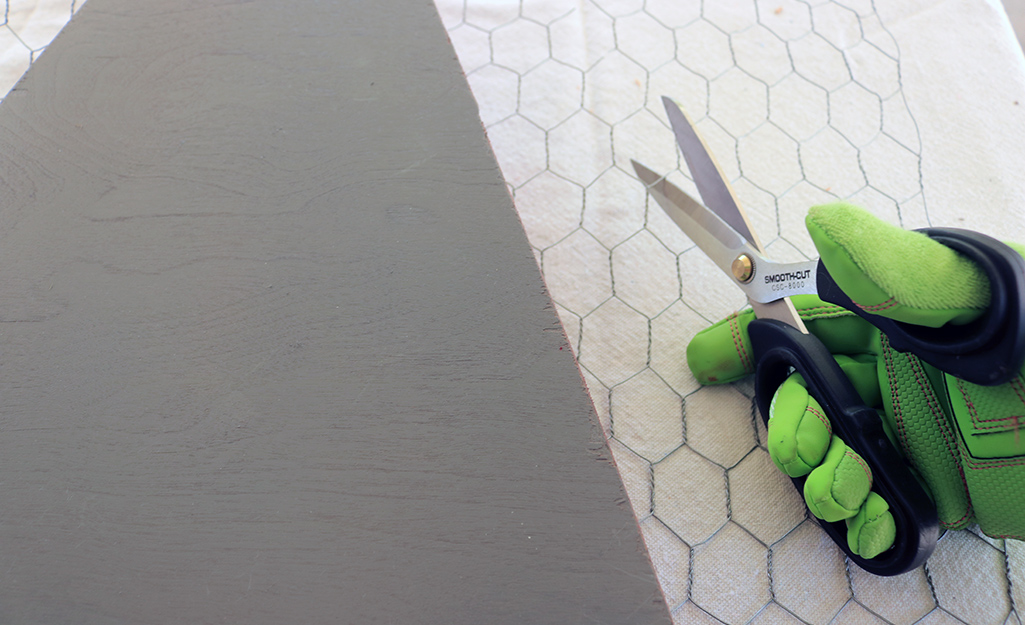 Place your cone on top of the chicken wire. Wearing your gloves, cut the wire at three inches from the edge of the cone with scissors or aviation snips.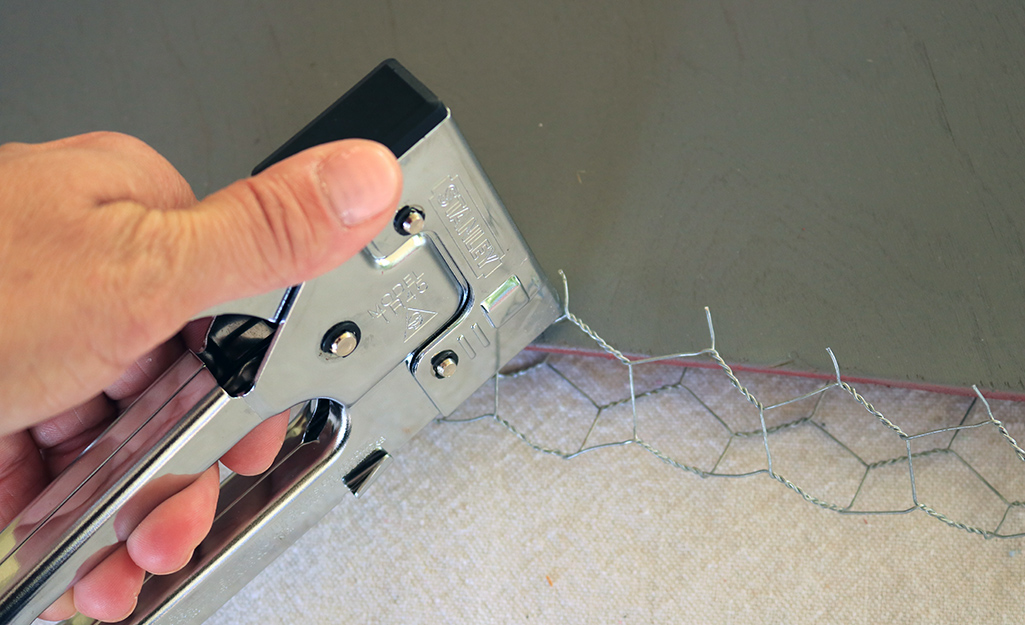 Using your gloves (to avoid sharp edges), fold in the outer edges of the chicken wire around the backside of the cone. Remove the gloves and staple the wire to the backside of the cone.
Create a lip around the top of the cone and fold in the chicken wire.
Gently pull the wire in the front to shape and form the cone.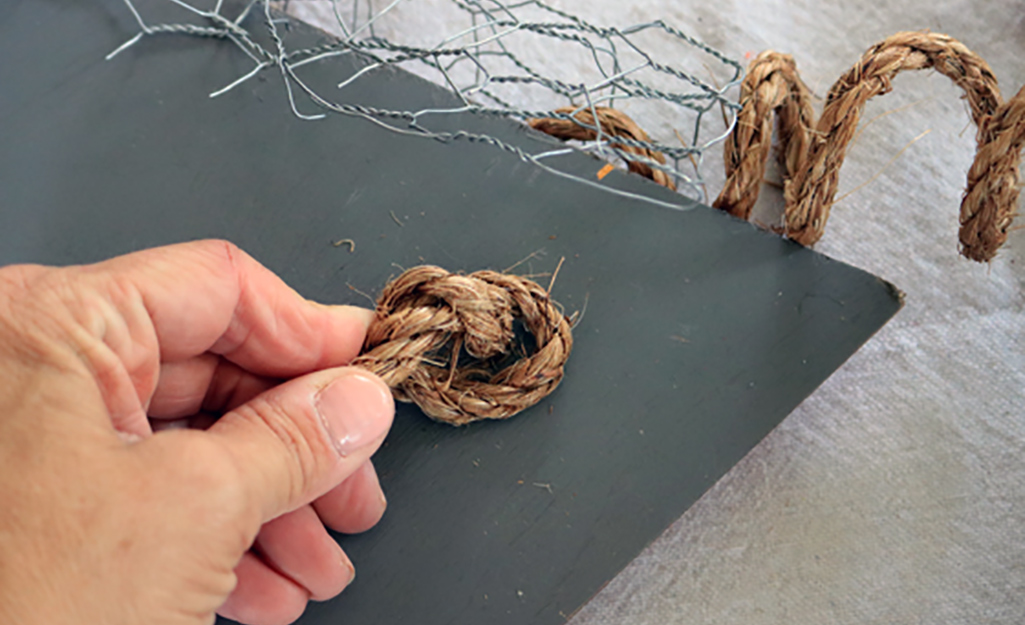 Cut an 18-inch piece of sisal twine and thread it through the front of the moss cone holes and make knots on both sides in the back.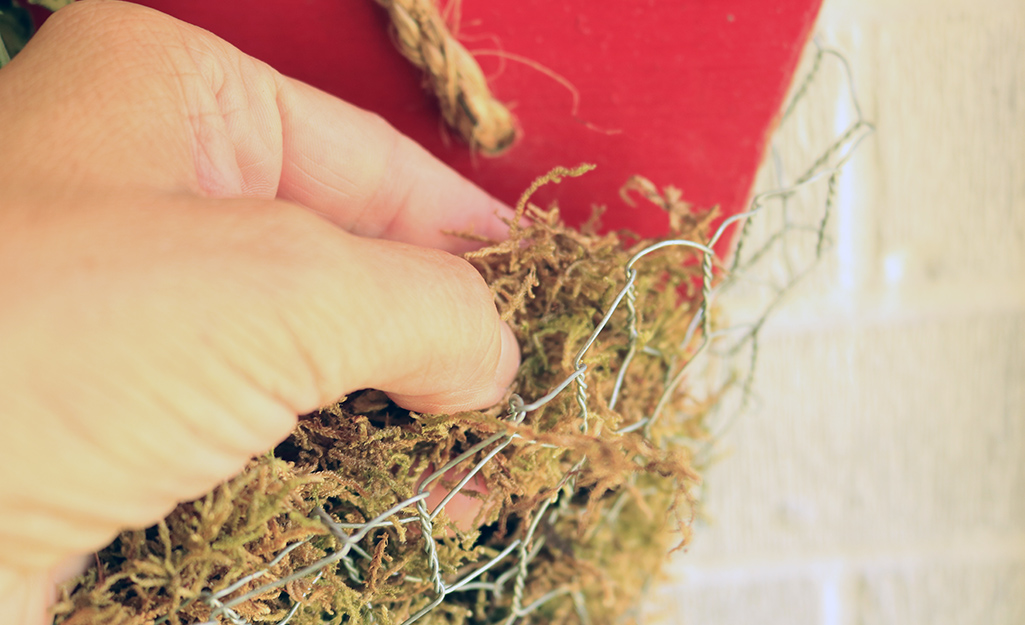 Take your sheet moss and drench it with water. Squeeze out any excess and lay the pieces inside the chicken wire, making sure to fill the inside of the entire cone.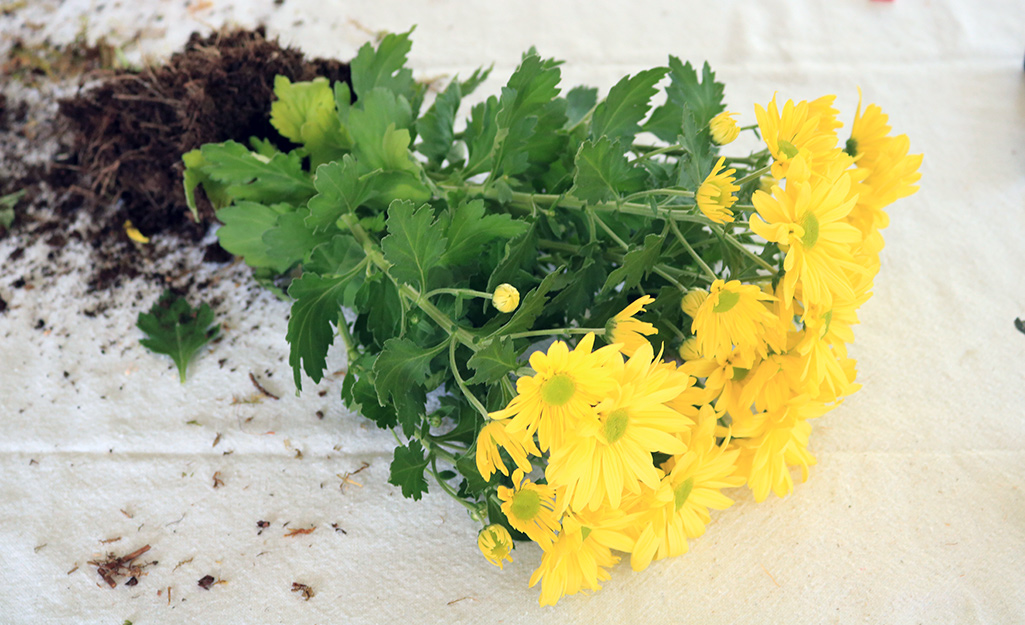 Now fill your moss cone with annual flowers such as mums and celosia. Use flowers cut fresh from your garden and use spillers such as vines.
As another option, leave some roots and dirt on the end of your plants so the flowers last longer. Fill in with potting soil, if needed.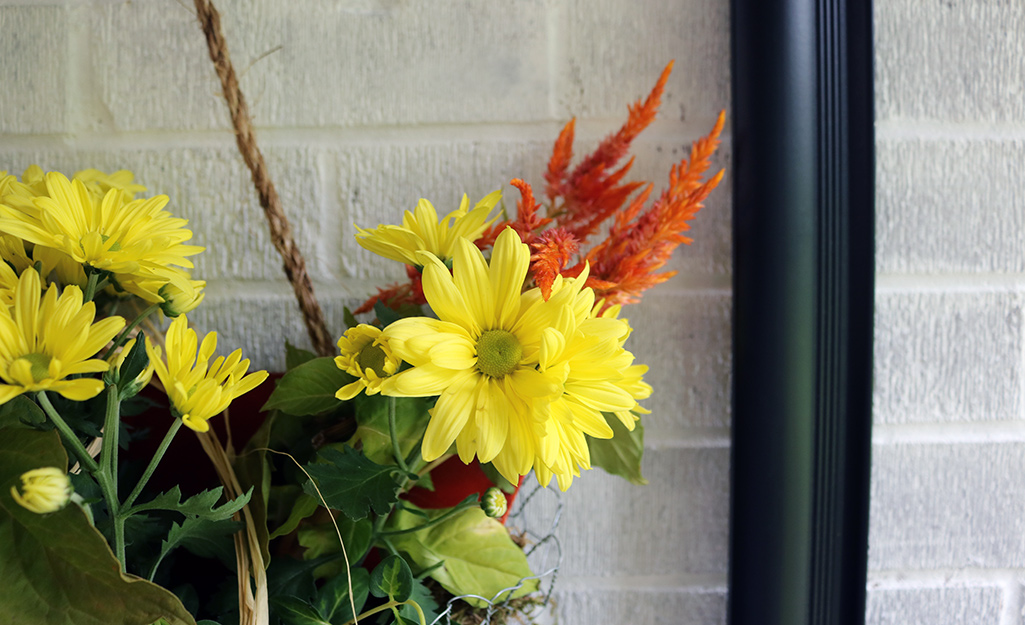 Use a hook or picture hanger to hang your farmhouse style moss cone.
With the moist moss, the flowers will last about one week or longer if planted with roots.
We frame our flowers with a repurposed picture frame.
Feature photos by Laura Mercer