Project Guide
Make a Valentine's Tic-Tac-Toe Game
Time Required:

Under 2 hours

Difficulty:

Beginner
---
Get together and build a fun game your kids will love to celebrate on Valentine's Day. With a few simple tools, our kit and this workshop guide, you and your child can make a tic-tac-toe board, complete with a place to keep the pieces all together when you're not playing.
Gather Tools and Materials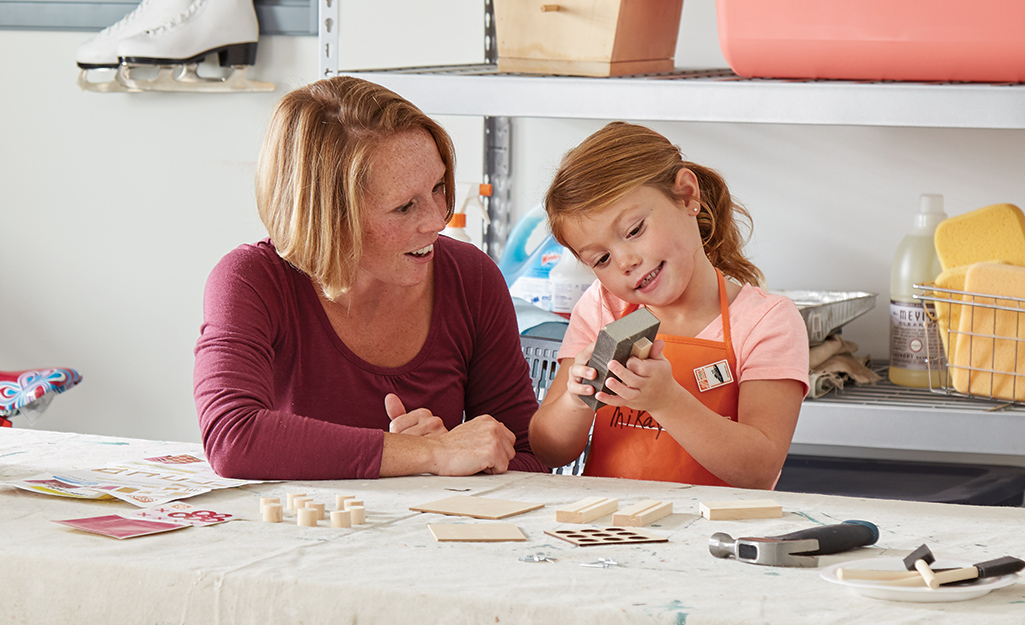 For this project, you will need a Home Depot Valentine's Tic-Tac-Toe kit, which contains all the needed pieces to make one game board, including:
1 bottom board
1 divider board
1 game board
2 sides
1 front
1 back
10 game pieces
1 sticker sheet
4 long nails
8 short nails

You will also need fine sandpaper, wood glue and a hammer.

Before you begin, lightly sand each wood piece to remove any rough edges. Be sure to sand in the direction of the wood grain.

Tip: A hammer sized for your child will make it easier for them to complete the project. You can assist them with the use of a larger hammer, if needed.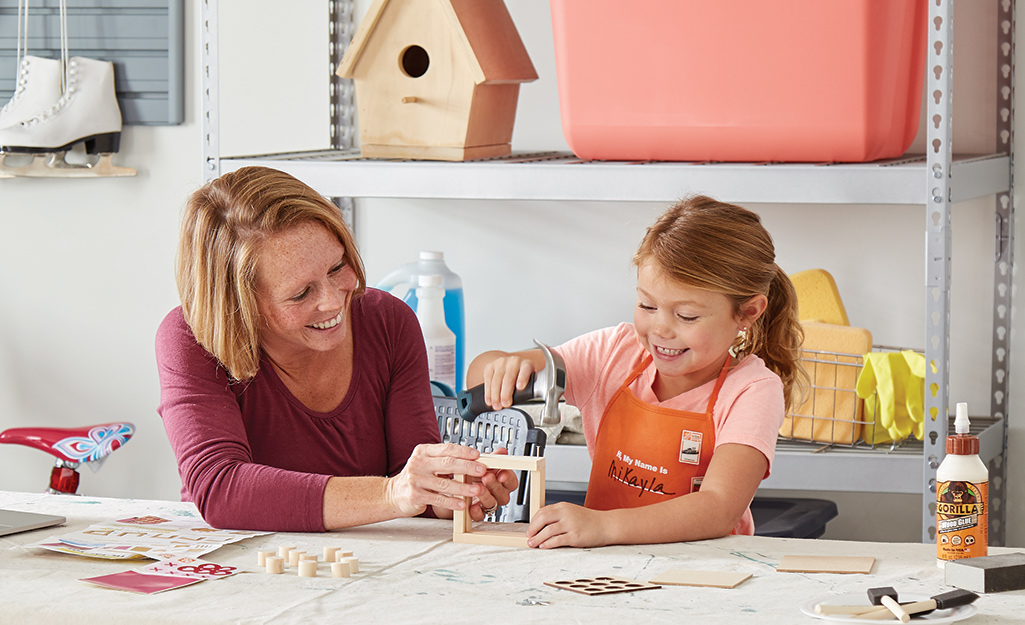 Lay both side pieces on the table with the slots facing down.
Start 4 long nails into the nail holes.
Stand the back piece up.
Place one end of the nailed side piece on top. Make sure the slots are matching and the edges are even.
Nail them together.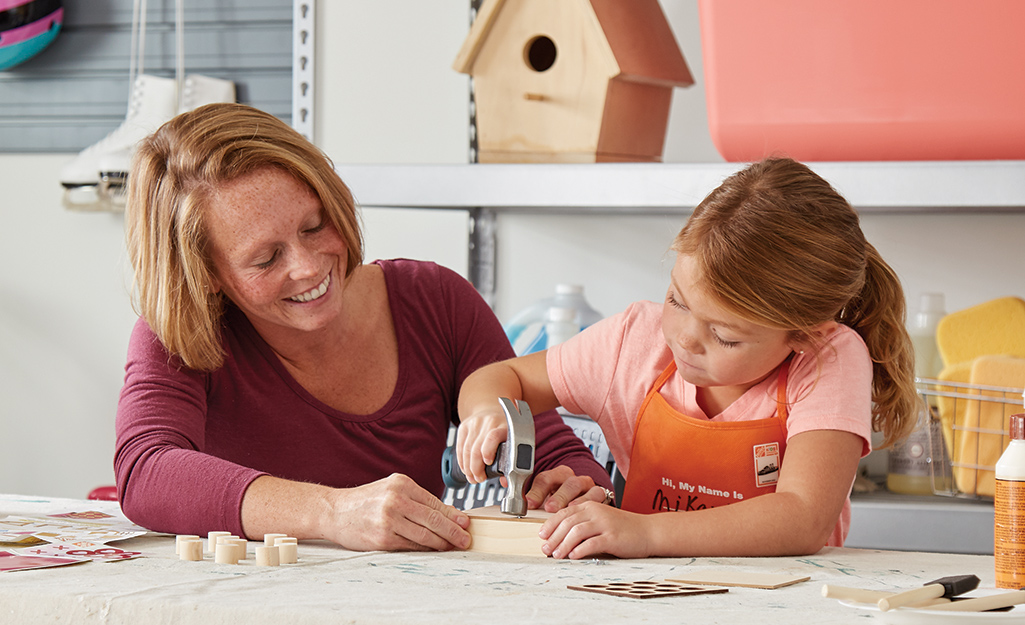 Turn the project upside. Add thin lines of glue to the top edge.
Place the bottom piece on top. Make sure all the edges are even.
Using 8 short nails, nail the bottom piece in place.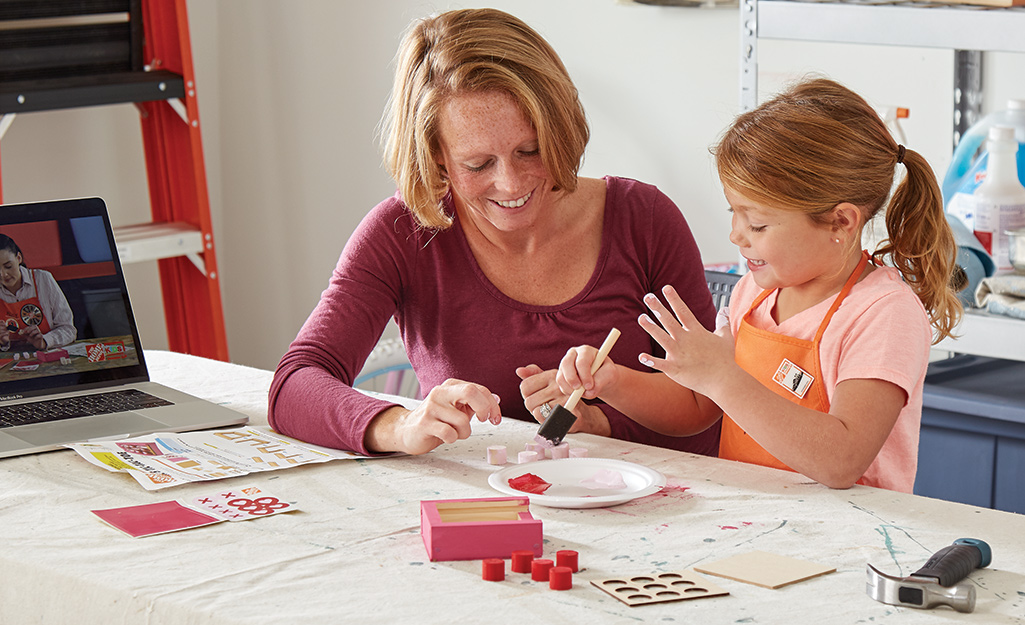 If you are painting the project, paint only the game pieces and the outside of the box.
Allow the paint to dry completely.

Tip: Do not paint the boards or the slots. Getting paint into the slots will make the boards stick in place.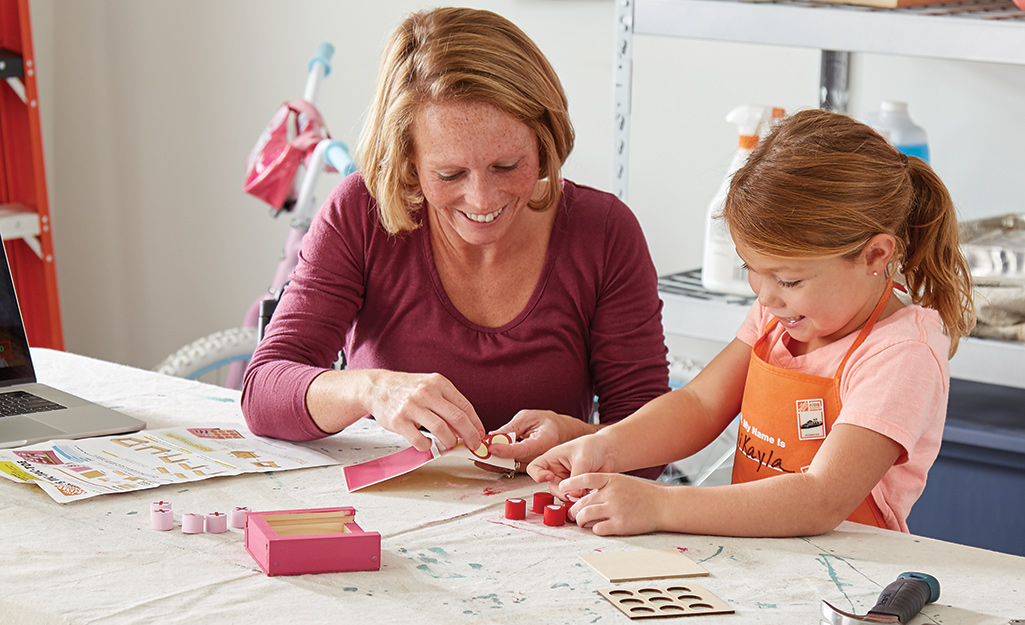 Add the X and O stickers to the game pieces.
Then, add the colorful square sticker to the divider boards.
Slide both boards into the slots to complete the game box.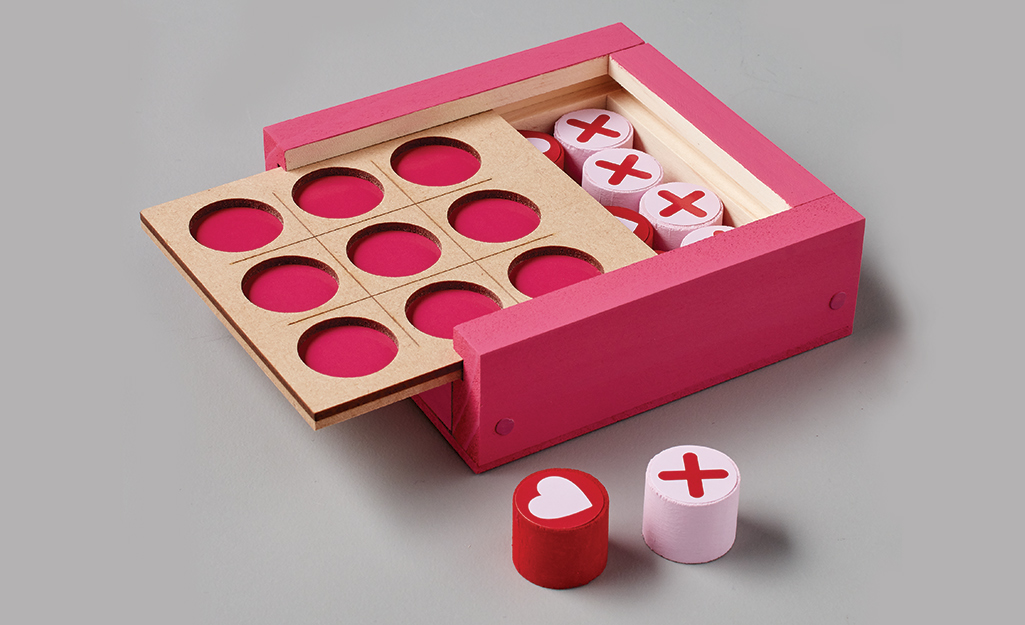 Once your project is complete, it can make a fun addition to your home games or even be given as a Valentine's gift. Place the game pieces inside the box to store them when you are not playing.
You and your child can work on this simple project together. Tic-tac-toe is a fun game that can be played together by all ages. This game is easily portable and packable, meaning your child can take the fun wherever they go.