Project Guide
Managing Cables and Cords with a Raceway
Time Required:

Under 2 hours

Difficulty:

Beginner
---
Using a metal raceway is a great way to keep your unsightly electrical cables and power cords out of sight and out of the way. They are inexpensive and very easy to set up and use, and make living and work areas more attractive and clutter-free. They also help keep small children and pets safe.
This project guide highlights the steps for installing metal raceways in your home. You can also use our project planner PDF to help plan for your raceway installation.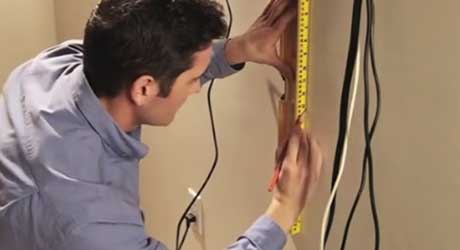 Lay out the path for the metal raceway. If the length ends up too long, cut any excess with a utility knife or jig saw to match the size you need.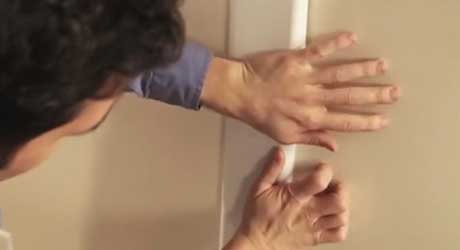 Snap open the raceway and run the cables through it that you want to conceal.
Close the end of the raceway.
Peel off the self-adhesive backing and stick along the base of the wall wherever you like.