Project Guide
10 Sizzling Hot Outdoor Fire Pit Spaces
Time Required:

Under 2 hours

Difficulty:

Beginner
---
Roast marshmallows or warm up a cool night. Make a fire pit the center of a relaxing and stylish patio or backyard space so you can enjoy it all year long. This Home Depot guide gives you popular fire pit ideas, tips on the best fire pit styles and outdoor living design ideas for your home.
Tip: Hang string lights around the perimeter of your patio to add a soft glow that complements the flames.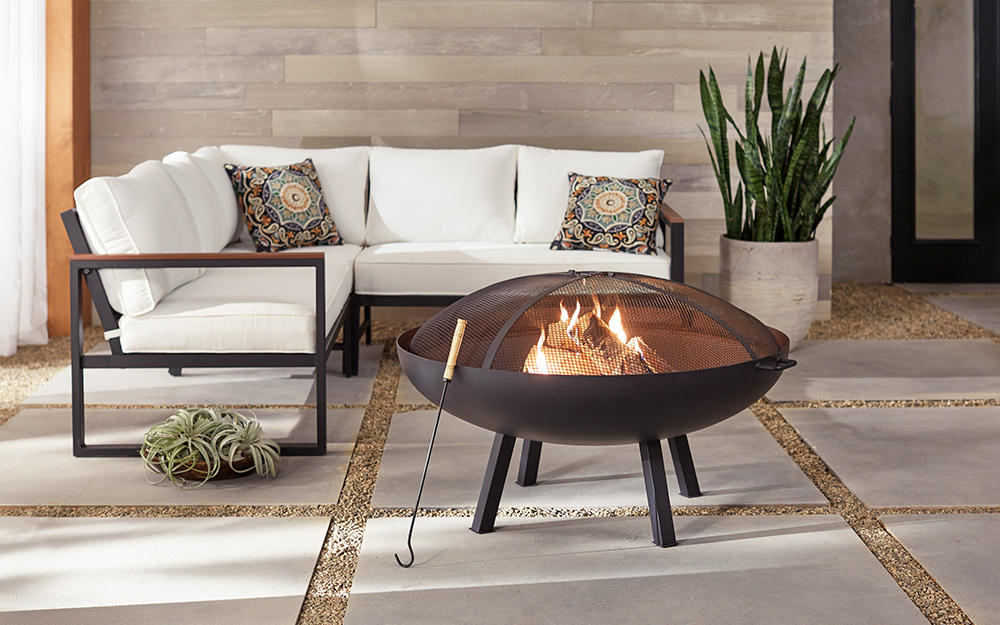 If you love the smell of smoke but prefer indoor living, place a cauldron-style fire pit on the patio. Cauldron-style fire pits burn wood slowly, so make sure there's plenty of comfortable seating for a long evening of relaxing.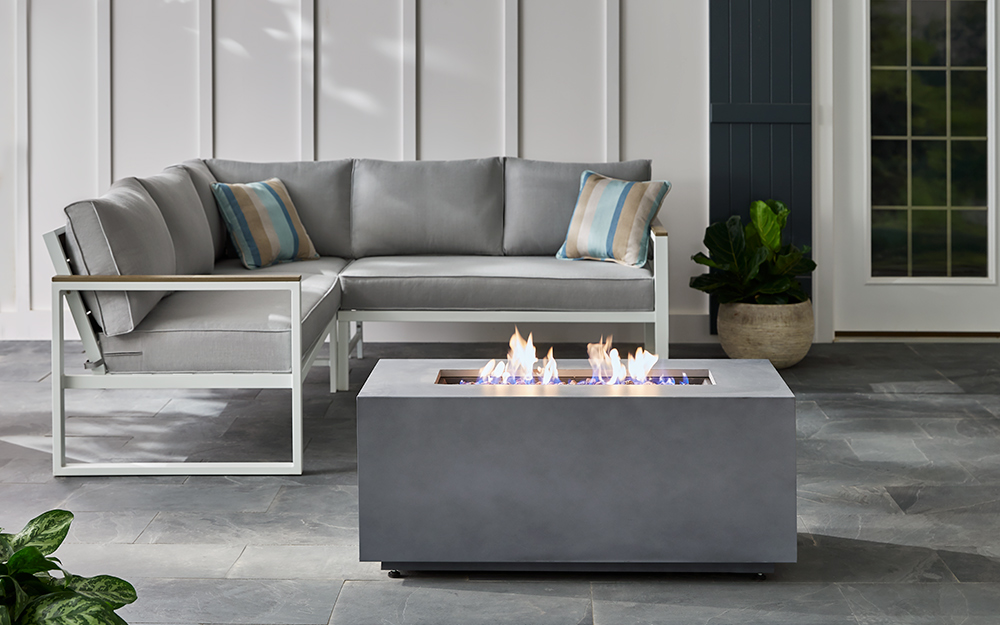 Modernize your outdoor space with sleek metal furniture and a rectangular fire pit with the look of polished gray stone or marble. Up the drama by replacing traditional heat-resistant rocks with black lava or colorful glass chips.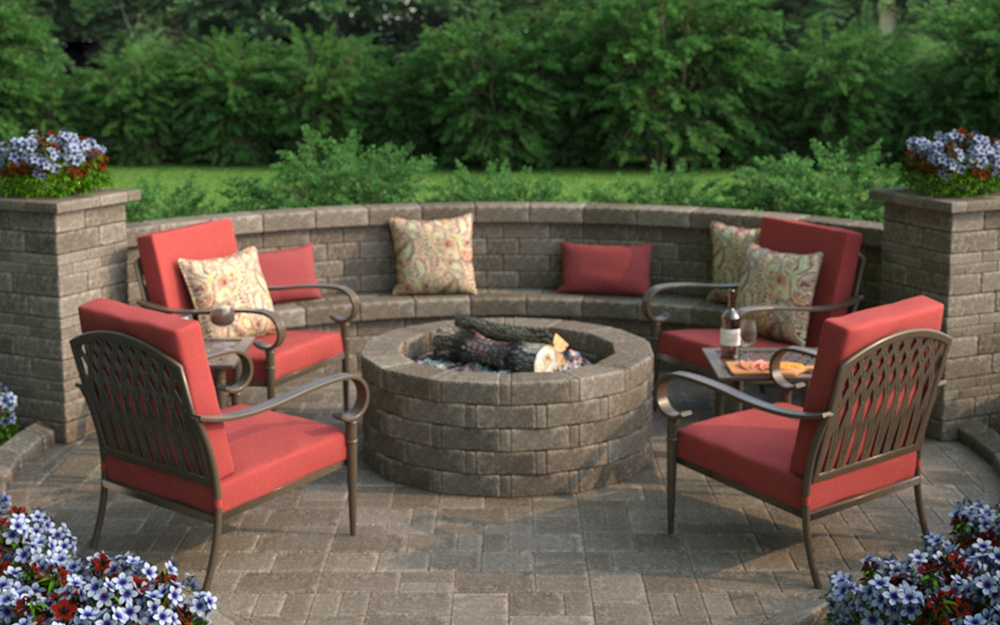 Enjoy the radiating warmth of a semi-enclosed outdoor conversation fire pit. Curved stone walls create both privacy and extra seating. Add lots of plump outdoor pillows and cushioned patio furniture for spacious comfort around the fire.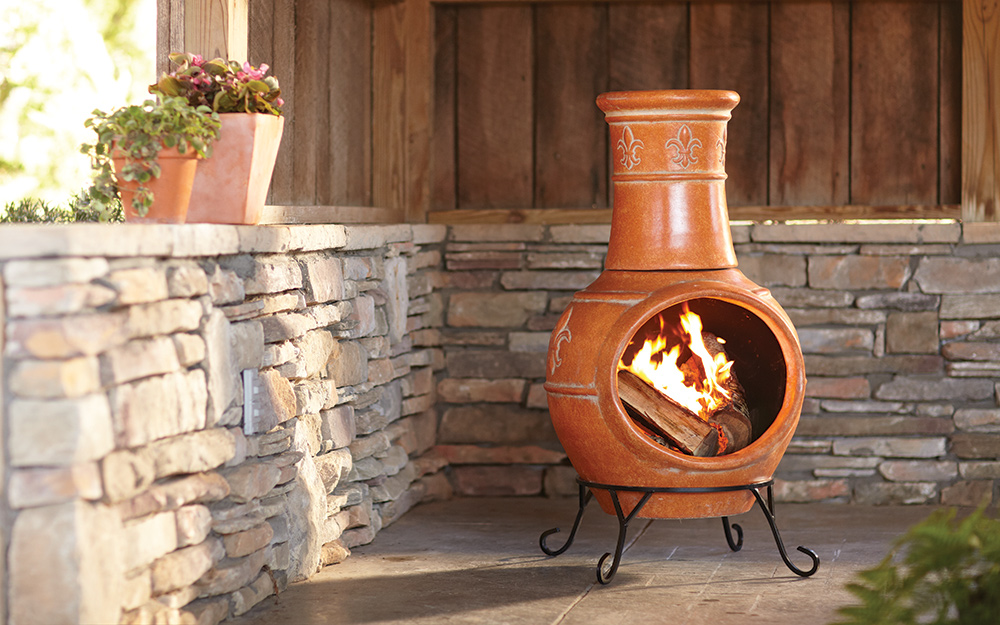 Warm up the corner of a stone-walled deck or patio with a chimenea-style fire pit. It provides a focal point without being the center of attention. Pick a rustic terracotta finish and pair it with flowering plants in complementary planters.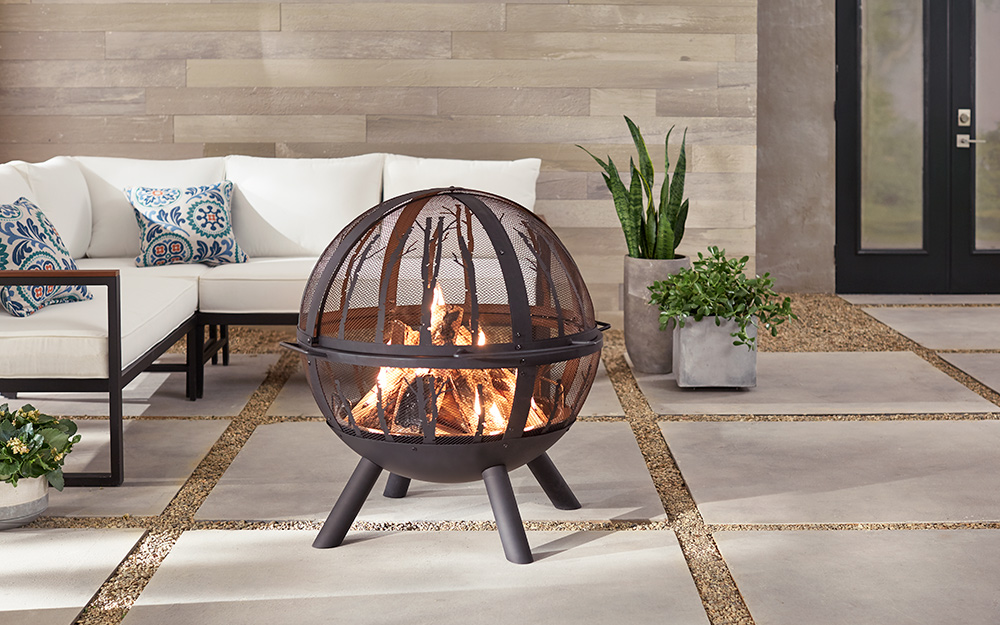 For a new twist on everyone's favorite gathering spot, start with a circular wood-burning fire pit in a bronze or cast iron finish. Pair it with a deep-cushioned sectional and tall greenery for a woodsy feel.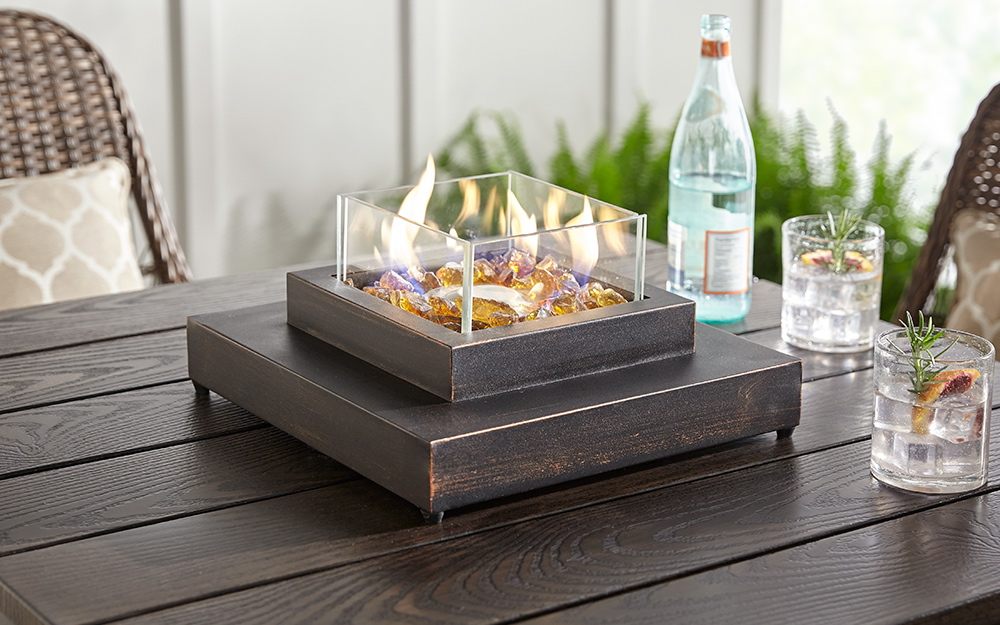 Put outdoor dining in a new light with a tabletop fire pit. The dancing flames double as both outdoor lighting and a unique table centerpiece. Make the evening complete with food, drinks and good friends.
A beautiful meditation and relaxation spot starts with a small portable fire pit centered on river rock pebbles or gravel. Zen out with lots of lush greenery and a bit of sparkle from silver candle holders.
DIY Outdoor Fire Pit Ideas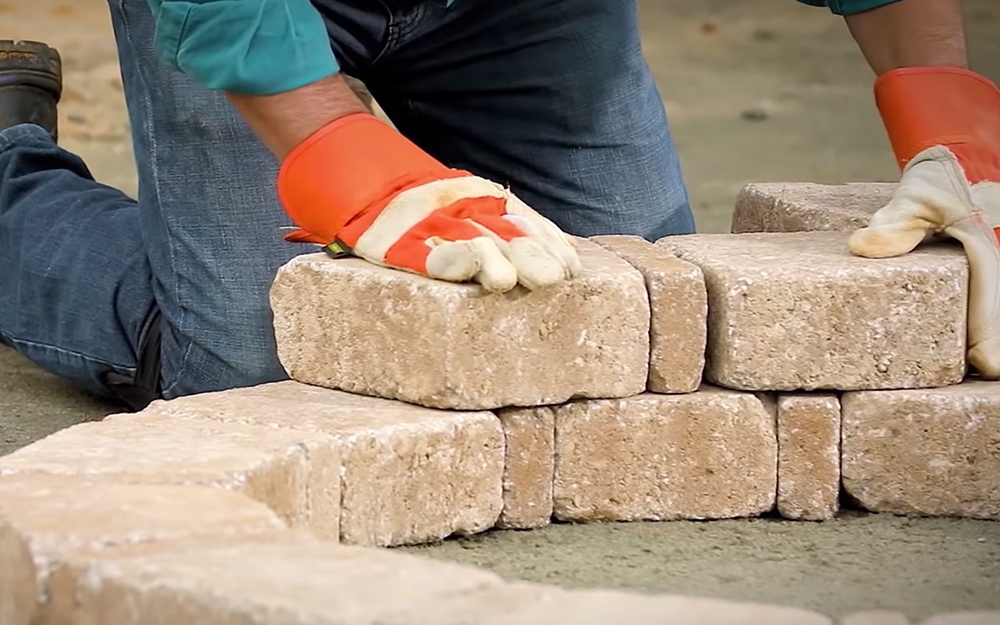 Turn an empty outdoor area into a statement piece by making your own small or large fire pit. See our DIY step-by-step guide for building one of the best fire pit design ideas using stackable stone blocks.