Project Guide
Outdoor Wood Doormat
Time Required:

Under 2 hours

Difficulty:

Beginner
---
Build your own decorative and sturdy doormat to protect your floors with just a few pieces of wood and rope.
MEASURE AND MARK THE WOOD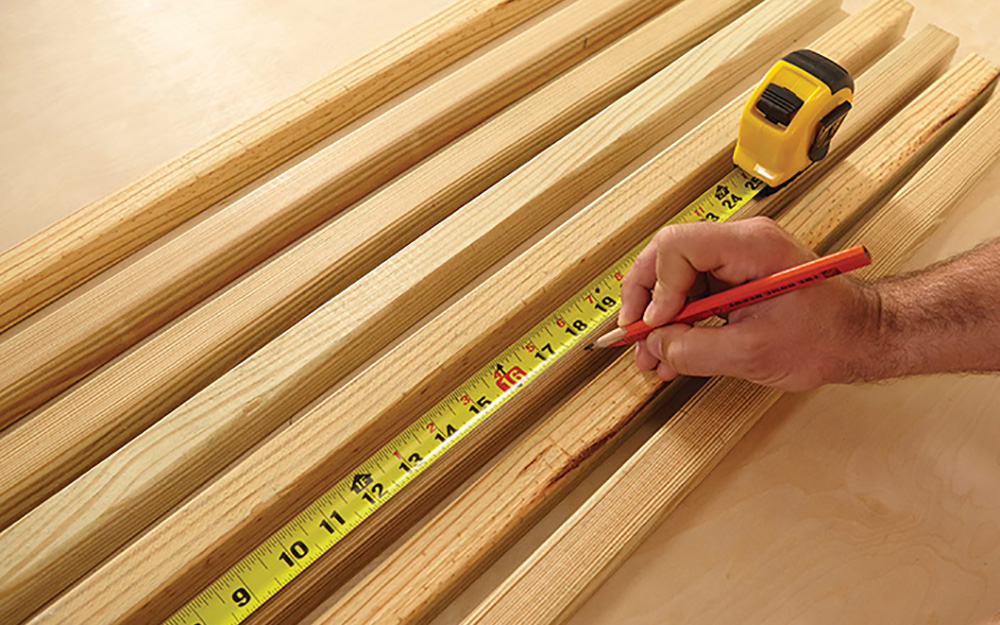 Measure and mark the eight 36 x 2 x 2-inch balusters exactly halfway through, so each baluster will be cut into two 18-inch pieces.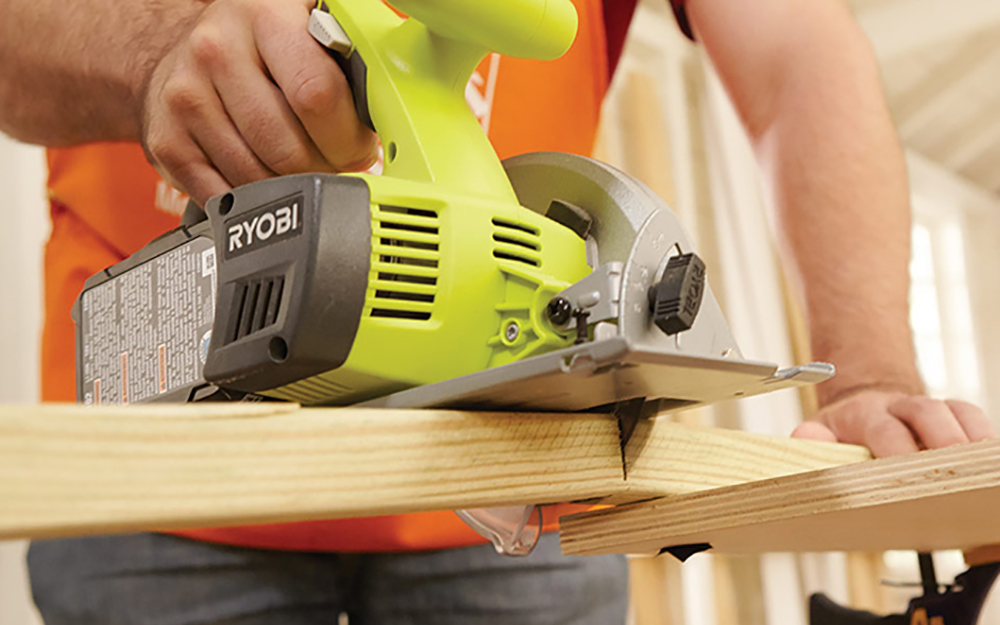 Cut the balusters you just marked using the circular saw to obtain a total of 16 18-inch sections.
See this cut diagram for details.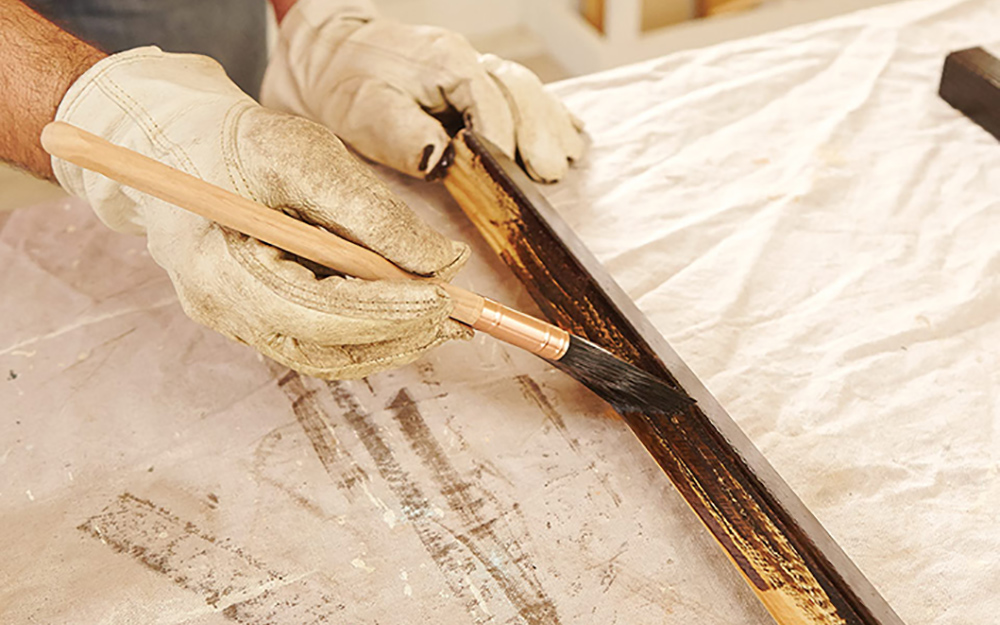 Sand the rough edges of the cut wood, then paint, stain or seal all wood pieces.
Let dry.
MEASURE AND MARK DRILLING HOLES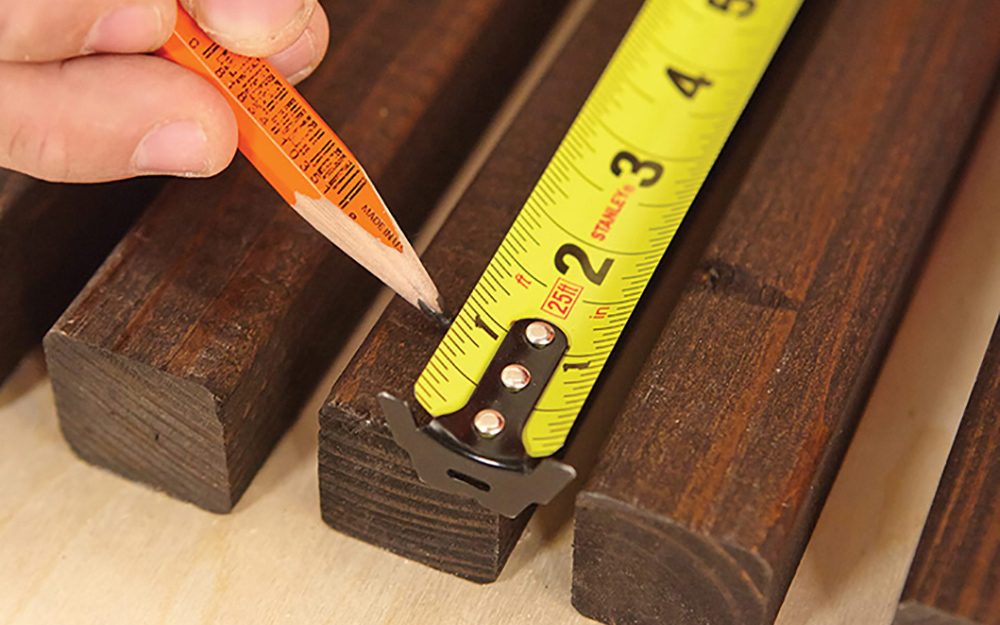 Measure in 1 inch from both ends of all 16 wood sections and mark with a pencil.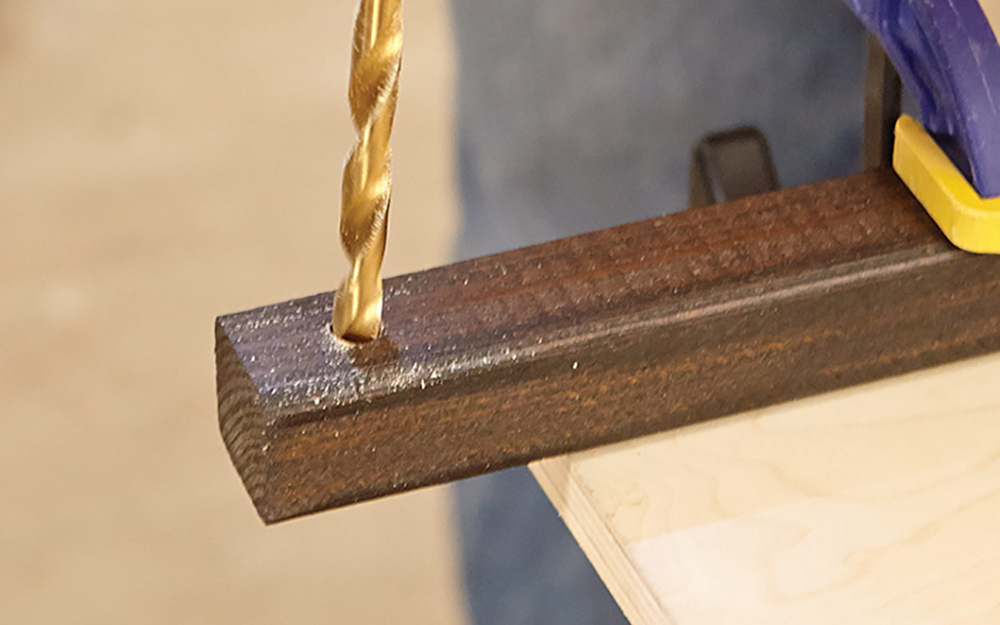 Using a 3/8-inch drill bit, drill holes through the balusters along each mark you just made.
THREAD ROPE AND TIE KNOTS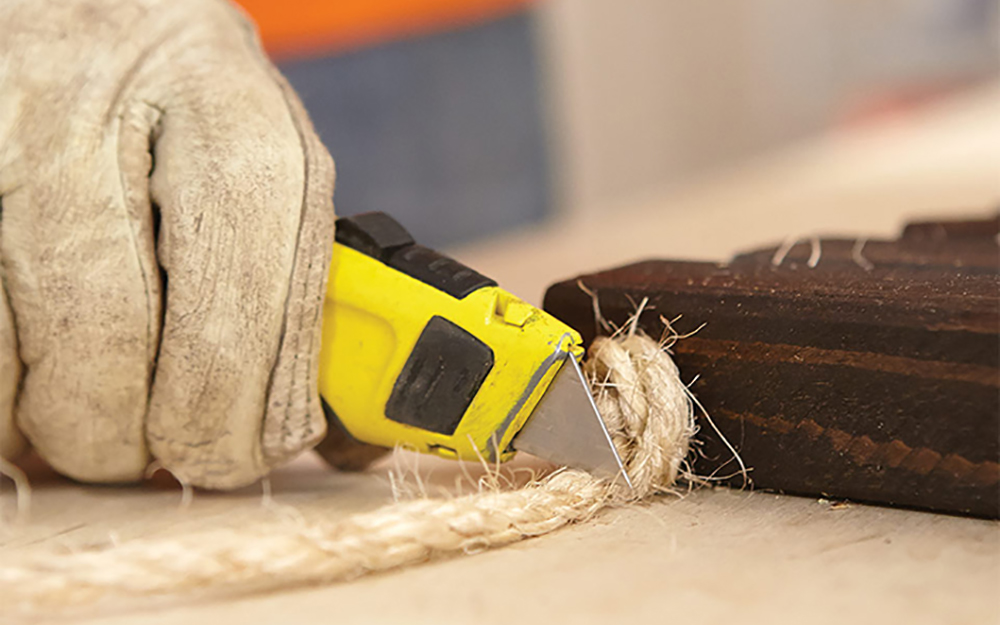 Tip: Wrap the end of the rope with a piece of tape to make it easier to thread.
Tie a knot at one end of one of the pieces of rope. Thread the other end of the rope through a hole at one end of one of the baluster sections and tie another knot.
Continue threading the rope through the holes of all remaining wooden pieces, tying knots between each section.
With the second piece of rope, repeat knotting and threading through the holes on the other side of the sections.